Want to spend more time in paradise than the usual two-week holiday?
Many people fall in love with Phuket and decide to make it their home for much longer periods of time. If you are one of them, here are some tips on the easiest way to find the ideal long-term rental.
Whether you are looking for a budget rental, or won't accept anything less than beachfront luxury, Phuket offers everything for vacationers and long-term residents.
This article tries to cover everything you could possibly need to know about a longer term property rental, before you commit to staying on the island for a month or more.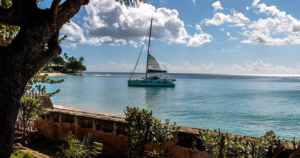 Choosing Your Perfect Part of Phuket Island
First things first:  Which part of the island do you like the most?
Just as buyers always talk about location, location, location, would-be renters should also consider this the single most important factor before considering a rental.
Before starting your search, make sure you first have a good idea which part of the island will suit you best. It is vital that you prioritise those features or attractions which are important to you, then narrow the selection down to those areas that tick all of the right boxes.
Perhaps your top priority is to be close to an international school or a shopping mall. You may be looking for a place that is walking distance to the beach. Do you need to be centrally located? Do you want to be close to the airport?  Do you want quiet surroundings, or would you prefer to be where the "action" is?
Most people like to be near the beach. There are over 30 main beaches to choose from in Phuket, and each area has its own unique vibe.
If you are not sure which one would suit you, you can read up on Phuket's beaches in our article:
And you may also be surprised to know that Phuket has many hidden beaches too, some with quality accommodation nearby. You can find out where they are here: 
For those who are interested in sun, but not sand, Phuket Town may be more suitable than being a stone's throw from the beach.
Will you have a car or a motorbike to get around?  Not necessarily.  You may find that properties outside the main tourist areas provide excellent value without sacrificing on near-by amenities.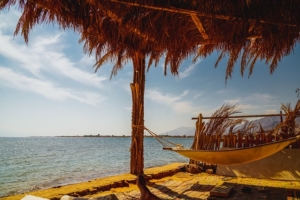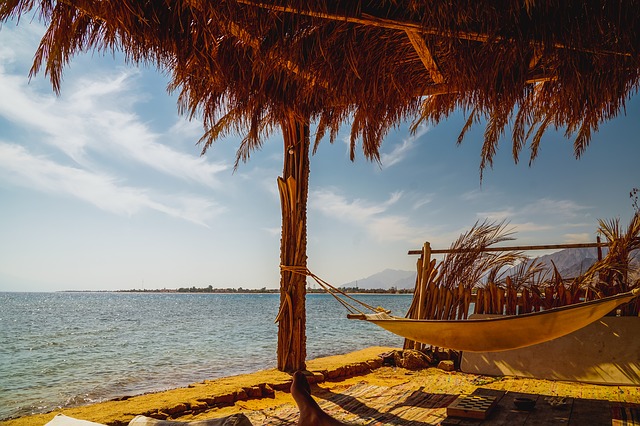 We Are All Different
Of course, we're all different and all have different preferences. What might appeal to some, could be a complete turn off for others.
So here are a few ideas for you depending on the type of person you are and the type of area you might feel more comfortable staying in:
If you are a party animal, then you probably want to stay in Patong.
If you like the beach and great scenery, but are more interested in a wide choice of restaurants than epic night life, Nai Harn is a great option.
If you are a couple, then you might prefer Kata or Karon, or perhaps Bang Tao or Surin.
If your long-term stay involves a relocation with children, then the choice of schools is better in Chalong or Kathu.
If you enjoy your solitude and prefer to be "away from it all" Mai Khao, Cape Yamu or Ao Po may be for you.
If you like to be out on the open water, you may want to be near to a marina like in the Ko Kaew area.
If you like a hotel-resort environment, with manicured gardens and amenities at your fingertips – or if you are an absolute beach club fanatic – then the Bang Tao or Laguna area might be up your street.
If all you're looking for is a long, chilled out beach holiday, then how about Nai Thon or Nai Yang?
Every area has its own appeal and its own unique feel, but all of the above are wonderful places to spend your time on the island. After all, you aren't stuck in one place and can always venture out.
How about Proximity to Schools? 
If you have kids then this may well be a determining factor when choosing a home. There are a number of international schools on the island, so wherever you live in Phuket a quality school is within easy commuting distance.
The south is lovely with or without children, but most of the schools are in the south.  This is possibly the reason why the numbers point to more residents living in the south of the island than in the north.
If that's a defining factor for you, please see our articles on schools:
Nurseries, Kindergartens and Preschools in Phuket
International Schools in Phuket
Would You Feel More Comfortable Being Close to a Hospital?
We often hear this from retirees, whether looking to buy in Phuket or in search of a long term rental.
The proximity to international hospitals is extremely important to some people, in which case, being close to the centre of the island is probably the smartest move. Both Bangkok Phuket Hospital and Siriroj Hospital are in the vicinity of Phuket Town, so Kathu or a nearby area makes perfect sense.
You can read more about international hospitals in Phuket in our article here:
Phuket's World Class Hospitals
 Entertainment for the Kids
Phuket has a broad range of fun activities for families, which are sure to keep your kids active and healthy.
In addition to a few things already mentioned, Phuket offers adventure parks, water parks, local fun fairs, museums, shows and live performances.
The whole family can enjoy a truly wonderful lifestyle, and some fantastic leisure activities.
What is Your Timeframe for Renting?
People typically fall into two camps:   those looking to spend a few months chilling out in Phuket, or those with a longer-term outlook, planning to live here for a year or more.
Whatever your objective, make sure you are positive about the area and type of surroundings you choose, especially if you are committing to a yearly rental.
Being in a secluded tropical paradise, in the countryside miles from anywhere, might be wonderful for a few weeks, but the isolation might become unbearable after a few months.
Likewise, being at the heart of the action may sound like your ideal long-term rental, but the crowds may begin to weigh on you after a while.
So don't commit to a long-term rental contract unless you are really sure of the area you have chosen.  After all, if you would like to experience more of the island, you could always spend time in a few different areas.
It would probably cost more to relocate every 3 to 6 months than to have a 1-year rental, but if it is not prohibitive, it may be worth the extra expense.
Get the Best Price
In most cases, the longer you stay the better monthly price you'll be able to negotiate. Of course, you may be required to commit to a specific time period before you can take advantage of favourable long-term rates.
Remember to ask for a discount if you are renting for more than one year!
Search for those properties that fit within your budget, being sure to consider all of the additional costs into your calculations.  Some owners will list their daily or weekly prices, as well as their lowest price (often only available in low season).
Keep in mind, there are often seasonal price fluctuations in rental rates, and the best deals are usually made outside the high season. During peak season, rental rates can double due to high demand!
For those with cash to spare right now, never forget to ask what discount will be offered for paying the full year in advance. You may even avoid paying a hefty deposit.
It All Depends on the Season
The best time by far to rent a property, especially if you are considering a yearly rental, is around August, September or October. This is when many landlords are hungry for a deal.
Most have had empty properties for months and appreciate the cash. They know that the high season is coming up, but they also know that the high season will be followed by another low season.
They would much prefer to secure a years' worth of income from you now, even if it is at a much reduced rate. Make sure you put in an offer on a long-term rental, it is always worth a try.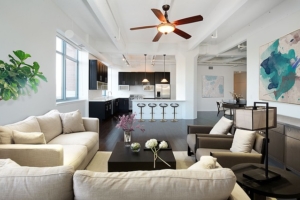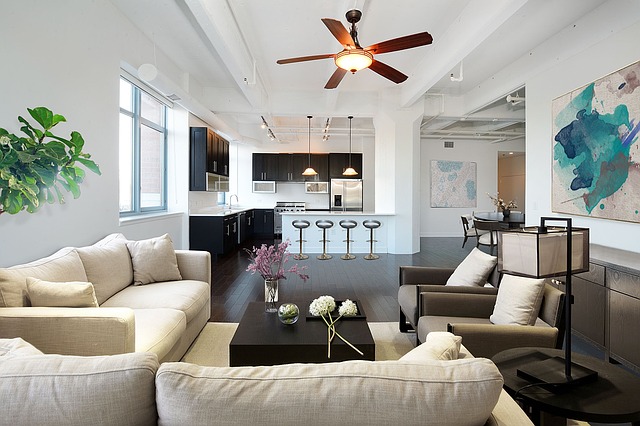 Villa or Condo?
Once you've set your heart on the right area, then you need to consider what type of accommodation you need. A condo or a villa?
Obviously the most important factor here is the cost. A villa will be more costly than a condominium. But for families or people staying in larger groups, a nice villa can often work out to be just as cost effective.
If you're on your own a condo is the obvious choice, unless of course you like having 3 bedrooms and a pool to yourself, and you have money to pay for it.  If so, that's your prerogative.
Sometimes a condominium doesn't offer more than 4 walls.  For many, a garden and patio, a barbecue area, and a private swimming pool are absolute necessity. They like the greenery and the space, which you might not get in a resort style condominium development.
That being said, condominiums offer other facilities that you don't get with most villas, such as larger pools, kids pools and slides, saunas, entertainment facilities, or gymnasiums.
Secluded Locations or Gated Communities?
The main question here is security. Phuket is relatively safe, but some people prefer to have a security guard handy if needed.
Because of this, condominiums normally are safer, but don't let that put you off a villa.  Break-ins are very rare.
Whatever your preference, there's a lot to choose from. Whether it is the sequestered seclusion of a private villa or a more vibrant area, teeming with shops, restaurants and bars, you are bound to find something just up your street (pardon the pun).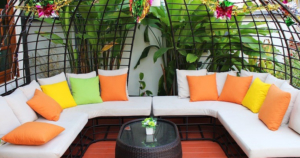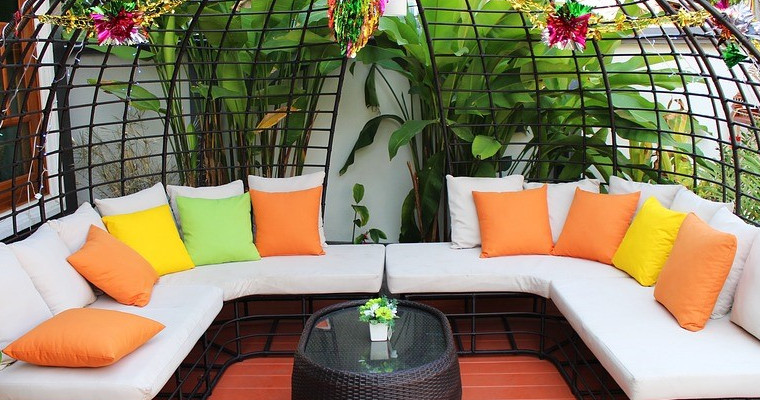 Furnished or Unfurnished?
Usually, when looking for long-term rentals, you'll have the choice of moving in your own furniture, or finding a place that's "ready to move in".
These days, many apartments and condominiums (and especially villas) are fully furnished, but if you feel more comfortable moving your own belonging into a new abode then there are plenty which can cater for that, too.
What if you want to bring your own furniture, but the property you like is advertised as fully furnished?  If you are after a longer-term rental you can always request that the landlord move the existing furniture out so that you can make your own home away from home.
If you want furnished, the property will usually come fully equipped with all the basic kitchen appliances, cutlery, washing machine, and possibly even a dishwasher and other "mod cons".
If you are looking to stay in Phuket for a while, but you plan to move every few months to experience more of the island, then a furnished place is more suitable. It would not be cost-effective to lug all your household possessions with you every time you decide to move house.
One thing to keep in mind when renting a beautifully furnished villa or condominium is that if you break anything of value, you might not get back your security deposit.
If you have kids, be careful they don't use their crayons or felt tips to draw all over the walls.  And when there are nice decorations or figurines, "don't play ball in the house" should be a strict rule when renting.
It's best to be extra careful, especially as the security deposit you sacrifice might actually be more than any real damage caused.
Be Aware of the Additional Costs Involved With Renting 
When renting a property, remember that you don't just have the rent to pay – there will be utility bills and other expenses, as well.
Make sure you request the price which applies to the specific time period you will be renting, as well as any additional costs for which you will be responsible.
Will a Security Deposit Be Required?
Don't forget to ask about the security deposit you'll be required to pay. In general, this can be anything up to 3 months' rent, and is refunded when you depart (unless of course there is damage to the property, furnishings or fittings).
For a long-term rental, for which you've been required to pay a deposit, be sure to request a printed inventory from the landlord.  This should be offered with the rental agreement, but if not, please know that you are entitled to it.
Make sure that you go through the inventory as soon as you move in, ideally in the company of your landlord, as this will help when it comes time to inspect the property before you leave.
Both you and your landlord should sign the inventory, and this extra effort will ensure there are no disputes over damages when you move out.
In the event that your landlord is not present to sign the inventory, and to establish the actual condition of the premises, take photos of everything.  The camera on your phone should be more than adequate, and be sure to file the photos on a stable hard drive.
Either way, if you are concerned about safeguarding your deposit, request an inventory at the time of moving in, or make a video of the villa or condo to ensure that the condition of the property when you moved in is a matter of record.
Video evidence is absolutely irrefutable.
Decorating or Furnishing Your New Home
Many places are fully furnished because the owners also rent them short term, but occasionally you will find an unfurnished home to rent.
It may not be ideal, but if you get a really good price, and the basics are there such as beds and sofas, you may want to choose your own interior design.  If it makes financial sense, why not take an unfurnished villa or condo, then add your own personal touch.
Check out local magazines or scour the internet for design inspiration. Even if your new temporary home is already furnished, you will want to customize it in some way. After all, you are going to spend the next few months to a year there.  You don't have to go to the most expensive stores, but you do want to make it as homey as possible.
If you want to splash out there are a myriad of wonderful furniture places on the island that will be happy to accept your cash.  You can then ship your new furnishings home when you leave.
You can read about moving your possessions to and from Phuket in our article below:
Thailand Moving and Logistics Companies – How to Make Moving To a New Home Easier to or From Phuket

Getting a Visa
If you haven't thought about this yet, you may want to look at the visa options available to you if moving to Thailand.
There are a number of different visas to choose from, so depending on which country you are from, you can easily get the visa you want for your extended stay.
If you'd like more information on obtaining a visa, please see the following links:
Thai Visa Information Guide – List of Visa Types in Thailand
Thailand Visa and Passport Requirements
Starting a Business in Thailand
How to Apply for an Education Visa in Thailand
How to Obtain a Retirement Visa in Thailand
Conclusion
If you are looking to spend more than just a few weeks on the island you will want to make sure you are comfortable in your new home.  Choosing the right place in the right area is therefore essential before you pay a deposit.
Whether you on a budget or are looking for a luxury dwelling, there are plenty of properties to choose from.
Getting the best deal on the right place for you, then making it into a proper home, will help you to enjoy your stay in Phuket that much more.
Please also see some of our other Phuket related articles:
Where to Stay in Phuket For Your Perfect Vacation
Renting versus Buying Phuket Property
Golf Clubs and Courses in Phuket
Purchasing an Automobile in Phuket
Understanding the Administrative Districts of Phuket
Phuket Nightlife – A Night Out in Bangla Road
Exploring the Phan Nga Bay Caves in a Sea Canoe
Phang Nga Bay – The Best Day Out Ever!
Phang Nga Bay's Floating Muslim Village
Phang Nga Bay – A Day Trip to James Bond Island
The Sea Turtles of Mai Khao Beach
Reasons to Love Phuket's Rainy Season
A Beginners Guide to Hosting Your Phuket Property
How to Rent Out Your Phuket Property