Thailand Education Visa
If you wish to study in Thailand, you may apply for a "Non-Immigrant ED-Visa".  An "education visa" in Thailand is not limited to school or university. It is also applicable if you are coming to Thailand for an internship.
If you are attending a conference, seminar or a training course, you may also need the "ED-Visa". (This assumes the course is longer than the visa exemption/waiver you are already entitled to.)  In addition, if you want to train in Thai Boxing or Scuba Diving, an ED-Visa will permit you to extend your stay to pursue training in either of these skills.
But apart from school/university students, the most common reason people apply for the ED-Visa is to study the Thai language.
Education Visa Duration : 90 Days up to 1 Year
Individuals wishing to stay in Thailand for longer than the standard 30-day visa exemption period have often used the student visa as a means to do so.  The student visa has an initial period of stay of 90 days, but it allows 3 extensions. This permits you to stay in The Kingdom for up to 1 year.
Language schools often advertise this visa together with a language course they offer.  In the past have cared little about attendance, but the authorities seem to be getting significantly stricter about this.
This also means that you must be serious about whatever you are studying.  The government have recently been clamping down on student visas to ensure that ED-Visa holders are actually here studying something.  (More on that below.)
If your child is a school student, they can also apply for an ED-Visa, which means you should apply for an O-Visa. Likewise, dependent family members of anyone on an ED-Visa (e.g. your spouse) will also need an O-Visa.
Applying for an ED Visa
From Within Thailand
You are required to obtain the ED-Visa from a Thai embassy or consular office outside of Thailand.  This is often done in a neighbouring country after you've registered and paid for your studies.
If you are already in Thailand you should go to the school (including language, diving, kickboxing schools) and ask about the procedures for obtaining an ED-Visa. They will usually assist you with the complete process, and provide you with the required documents.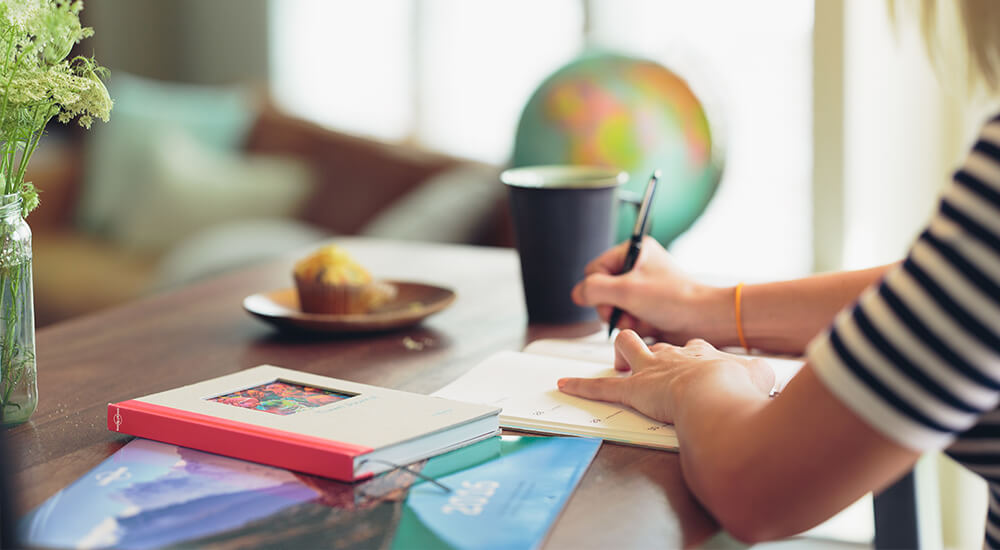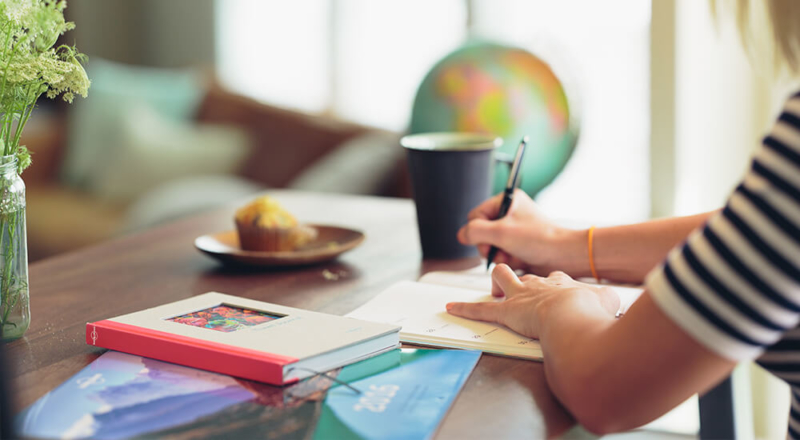 You will then have to leave the country to make the application for an ED-Visa.
From Outside Thailand
If you started the process in Thailand, then you should already have the documents, and you only need to visit a Thai Embassy or Consular Office.
If you are outside Thailand, and just starting your application process, then you should contact the school by phone or email.  Tell them you want to study with them, and ask for their assistance in applying for the ED-Visa.
Whatever your course of study (language, Scuba, kickboxing), you must register with the school or institute and pay the requisite fees.
A "Letter of Acceptance" will then be needed, and must be printed on their letterhead.  This confirms that you have been accepted by the school, and the dates which you will attend. It must be signed by the official signatory of the company and   clearly state your study program.
ED Visa Application Process
The application requirements are as follows:
Passport must be valid for at least 18 months on arrival
Passport must contain at least one full empty visa page
Copy of every page of passport (signed)
Completed visa application form
3 passport photographs
Copy of your flight ticket to/from Thailand
Original signed "Letter off Acceptance" from the school
Confirmation that you have paid entry fees
Proof that you have at least US$750 in the bank (this balance must be reconfirmed every 90 days)
You must meet all other government requirements
The minimum study time is mandatory. You must attend classes and all study requirements.
You must go to the school within a few days of your arrival in Thailand.
Compile all Documents
Please ensure that you have all the documents compiled before going to the consulate.  The ED-Visa must be applied at an Embassy or Consulate outside of Thailand.
Processing time varies from country to country, but please note that this application is not an overnight process.  Depending on your nationality and the country where you are applying, it may take up to 2 months to process the ED-Visa.
Very Important: Your visa will be valid from the date of issuance, not the date of arrival.  Do not apply too far in advance of your trip to Thailand, or you may find your visa is invalid before you even arrive.
Visa Extensions  
The ED-Visa is either a single-entry or multiple-entry visa.  We recommend the multiple-entry because it has a total validity of 1 year.
When you arrive at Thai immigration, don't be surprised to find your passport stamped with a 90-day stay.  This is normal.  The visa is valid for a year, but you must extend the "period of stay" every 90 days.  Typically this is done by leaving and re-entering Thailand.  You can also satisfy the 90-day requirement by visiting an immigration office, but please take note of the "tests" you could be submitted to if you choose this option (see below).
If you only have a single-entry ED-Visa, you must appear every 90 days at your local immigration office to extend your visa for a further 90 days. You will also need to confirm your address to immigration at each meeting.
But please note this is not necessarily an automatic extension. You may be asked to demonstrate that you have actually been studying. (e.g. In the case of someone studying language, they may test the extent to which you are learning Thai.)  If you "fail the test" they may smell a rat and refuse to renew your visa.
With a single-entry Visa, the immigration visit is mandatory, and you should do this after about 85 days because you may still need to leave the country.  If you do, be sure to apply for a re-entry permit before you leave.  Failure to do so will invalidate you visa, and you will have to apply all over again.
Overstaying Violation
Please also be aware that 90 days means 90 days – not 3 months!  Don't assume that an arrival on the 1st of July means you can stay until the 1st of October.  1st October would be your 93rd day in Thailand, and you will have overstayed your visa by 3 days.
The fine for overstaying is THB 2,000 per day, and regular infractions could cost you your visa.  Persistent overstay could also threaten future attempts to visit Thailand with a visa waiver/exemption.  You may be required to apply for a tourist visa every time until the "black mark" is removed from your name.
As the school will be helping to provide any extensions it is imperative that you have fulfilled all of your study and attendance obligations in the previous visa period.  Your renewal will also be a reflection on the school, and they are unlikely to support your application if you try to circumvent the rules.
Misrepresentation or Fraud
Obtaining a student visa should not be used as a means of staying in Thailand indefinitely. In fact, most language centers will not support the visa application of any student who has already used a 1-year education visa with another school.  A school could get into trouble if it is willingly allowing a foreigner to lengthen their stay in The Kingdom.
In the past, foreigners have applied for a student visa simply to remain in the country.  They have then taken up work illegally, rarely (if ever) attending classes.  Thai Immigration is wise to this tactic, and they have begun to crack down on it.
We have seen reports of immigration officials checking that the schools are keeping an attendance registry, to make sure that those using the ED-Visa are actually there learning.
In some cases, visas have be revoked or cancelled.
To put it bluntly:  an ED-Visa is not an advisable means of staying in Thailand if you wish to work.  It is advisable that you use the visa for its intended purpose.  Otherwise, you risk losing your ability to stay in Thailand, and potentially sacrifice even future entry as a tourist.
See our other visa related articles:
Thai Visa Information Guide – List of Visa Types in Thailand
Thailand Visa and Passport Requirements
Starting a Business in Thailand
How to Obtain a Retirement Visa in Thailand