Some people are easy to please.  The most basic room with a bed, shower and an air conditioner is good enough for them. Even if you are little like that yourself, it is unlikely the person renting your villa will be.
The Devil is in the Detail
If you are not one of the world's perfectionists, then at least try to think like one when preparing your home for rental.
Whether or not you think of yourself as a business, you are in competition with thousands of owners on the island.  In order compete with them, you must have a meticulous attention to detail when setting up your villa.
With that in mind, here are some absolutely fantastic tips on how you can beat the competition to new bookings and repeat guests.
Related articles:
Renting versus Buying Phuket Property
How to Rent Out Your Phuket Property
Big Things Come from Little Packages
There are no two ways about it, attention to detail matters.
If you are an innately driven individual, who loves getting even the smallest things right, you know this already. This article will hopefully reinforce (or perhaps inspire) some ideas for you.
If you are not a "details person", what follows are ideas for making your villa stand out in the rentals market. Ultimately, you'll also be able to command higher rental fees.
When it comes to building a successful rental business, the most important thing is to make your home appealing to everyone. The trick is to approach every small thing by seeing it through the eyes of the most sophisticated guests.
Make your Home Appealing to Everyone
What do you like the most about your home?
What have you always wanted to change?
What have you liked about hotels or villas where you have stayed when on holiday?
Focus on even the subtlest of changes which could make your property more attractive to discerning renters. Consider the lighting, space conceptions, and the general ambience.
What "little things" can make a guest's stay more enjoyable?  For example, what will they do in the evenings or if it decides to rain?
Games and Books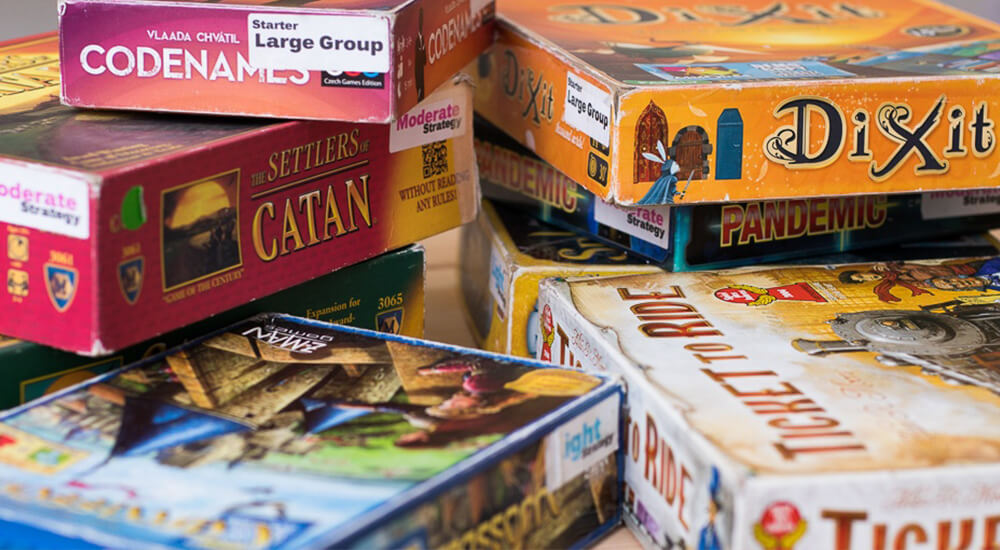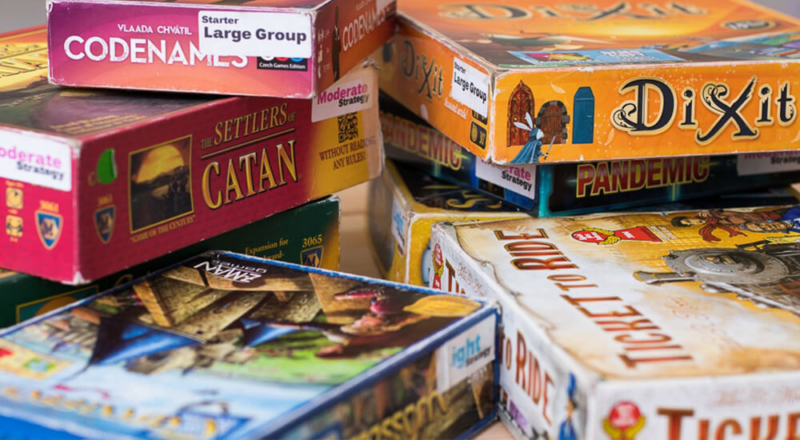 Offer a decent book collection. Don't just throw a couple of books on a shelf; have a range of genres and authors to suit all tastes.  A trip to a decent used book store can fill your bookshelf for very little money.
And what about some games to play?  Buy a nice big chest and fill it with fun games that families can play together.  Use your imagination.  There could be board games, draughts (checkers), a chess set, dominoes, jigsaw puzzles. The list is almost endless.
You should have a DVD or BlueRay player.  As with your books, have a selection of DVDs or BlueRay discs.
It is relatively easy, with a moderate amount of effort and minimal financial outlay, to make your villa more inviting.
Create the Perfect Arrival Experience
So, you've made your rental business legal, and implemented a successful strategy to secure a renter.
It is now imperative that you secure a good review. The social media "likes" and the word of mouth referrals all start now.
The arrival experience can make or break the perfect holiday for your guests.  This means it can also verify or vilify your status as a quality property for others in the future.
The psychology of human behavior dictates that virtually every guest will require almost instantaneous reinforcement. They need to know they have chosen the perfect accommodation. And that confidence in their decision needs to be affirmed with the first step across the threshold.
Make the arrival fantastic and you'll get fantastic guests. In fact, our experience tells us that the first hour of someone's stay is critical.  The first 30-60 minutes determine how guests will react to pretty much everything else for the remainder of their holiday.
Just like relationships, you never get a second chance to make a first impression. The first thing people see sticks with them, and in the case of newly-arrived guests that first impression means everything.
Make a positive first impression: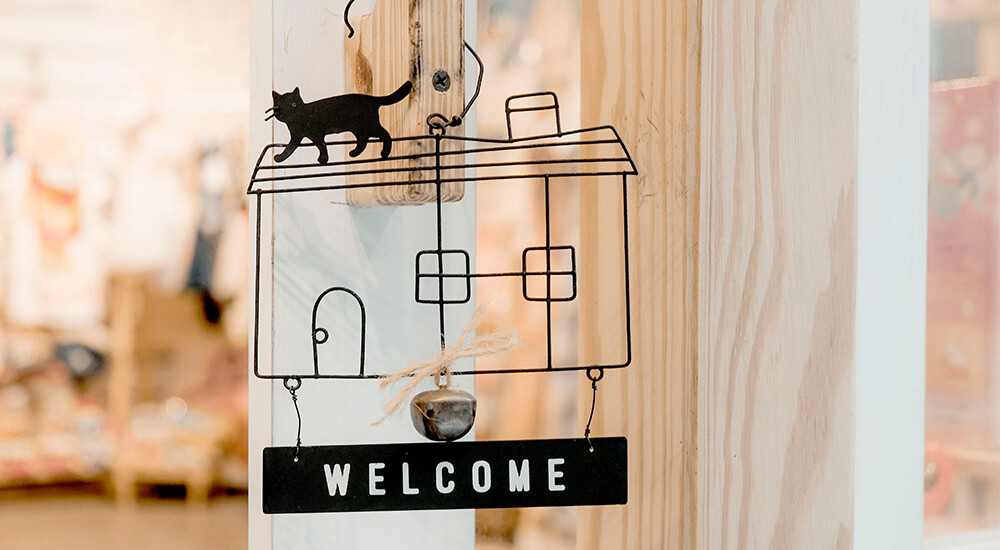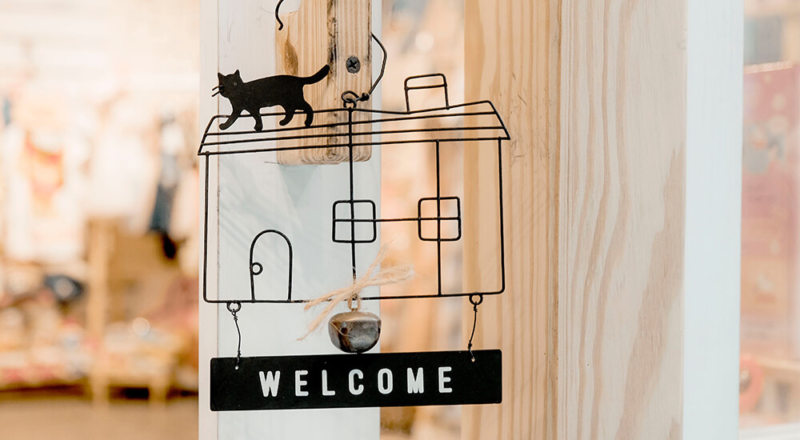 Why the Heliconia Not?
If you have a nice garden, you are bound to have some birds of paradise or other heliconias in the garden. Cut some and place them in a vase. A nice flower arrangement on a table in the entryway offers instant appeal as people walk through the door.
We all react positively to flowers.  Maybe it's the vibrant colours. Or perhaps the pleasing smells. No matter the frame of mind, flowers always seem to give everyone a "mood boost".
Picture the tall green stems and the heliconia's unique flowers – freshly cut and neatly displayed. There's nothing more likely to create an immediate emotional or psychological lift in your guests.
If you're in two minds about arranging flowers for your guests, let us paraphrase a certain sportswear company:  Just Do It!!!
Lemongrass Flannels or Small Towels
This is a really special touch. Why not have some refreshing cooled flannels (scented with lemongrass) waiting for your guests on arrival?
Don't forget that Thailand is hot. Those of us who live here are used to the heat, but new arrivals from cooler climes may find themselves overwhelmed.  Not being acclimatised to the tropical sunshine, they will undoubtedly be sweating as they walk in the front door.  Wouldn't a nice cold scented towel be a welcome respite from the heat?
It's easy to do and takes five minutes of your time. Just buy some small square towels. Place a few drops of lemongrass aromatherapy oil in hot water. Soak the flannels in the water for a minute or two, then wring them out.  Fold the towels in half, roll them tightly into cylinders, and place them on a sushi dish in the fridge.
Like chocolates on the pillow in a 5-star hotel, these small gestures make people want to come back to your villa.  It's the tiny touches that make people feel special.  And it's an instantly relaxing experience to have a cool lemongrass towel around the back of your neck.
All the stress of their long arduous journey will melt instantly away. (Speaking of "melting", that is why cold towels in the fridge are preferable to chocolates on the pillows.)
Refreshments
Your guests will arrive in a rental car or taxi straight from the airport.  They are very unlikely to visit a supermarket before they arrive, and would certainly welcome a snack or a drink.
The bare minimum to prepare for your guests before their arrival is drinking water in the refrigerator and a bowl of fruit on the dining table.
But if you want to make their arrival a memorable experience, there's no such thing as making too much effort.  So why not welcome them with some cold green tea, or even lemongrass or honey-sweetened marigold tea?
If you know your guests preferences before they arrive, then perhaps a couple of chilled beers or a bottle of wine. If you have a high-end villa or longer-term guest, then splurge on a bottle of champagne. Have it waiting for them on ice in a champagne bucket.
Compared with the benefit you are getting from the rental, these costs are really negligible.
Orchids
Orchids are amazing. These delicate ornamental plants are hard to grow.  They also remind everyone of the exotic place they have come to visit on their holiday. What better way to set the mood for someone's visit to the tropics!?
Orchids don't grow in cooler climates.  In fact, some new visitors to Southeast Asia may have never seen one before.  But your guests will love them.
Obviously don't overdo it; use them sparingly for arrivals, just enough to add a splash of colour and atmosphere.   Place the flowers on the end of the mattress and on the pillows in every bedroom. Put them in the bathroom and also in the fridge, and perhaps in a few select places around the house.
Orchids are available from local Thai markets in bags or on stems, from which you can pluck the flowers. They are not as expensive as you may think, and it is well worth the money and the effort to create that little bit of extra elegance.
The First Bathroom and Shower Experience
Make the first bath and shower room experience special too.
After a long journey most people just want to jump in the shower and freshen up.  Make sure that every bathroom has small bottles of shower gel and shampoo. Also have soap (or a liquid soap dispenser) next to the wash basin. "Hotel sized" toiletries are easily obtainable from a hotel supplier, of which there are dozens on the island now.
Bathrooms should smell nice, so have something scented in each bathroom to create that pleasant walk-in experience. Buy some pot-pourri and make a tasteful display in a nice bowl.  Be sure to soak them in some fresh scent before your guests arrive.
If you will be waiting at the villa to greet them, have oil burners with jasmine, lemongrass or eucalyptus in every room.  Light them about 30 minutes before your guests are due to arrive.  (And have a bag of tea light candles on hand so they can use the oil burners throughout their stay.)
The First Visit to the Throne Room
Try not to laugh at this one, but every toilet bowl has to be christened eventually.  It's possible this happens only a few minutes after your guests walk through the door.
Make the experience as comfortable as possible for your visitors, and this can start with your choice of toilet paper.  Again, please don't laugh, but not all toilet paper is created equal.  There is a huge difference between "European train toilet paper" and the soft, quilted varieties found in any supermarket.  But don't just see the brand name and buy that – select the highest quality toilet paper that brand offers.
Once you have placed the toilet paper on the rolls, be sure to fold the ends like the 5-star hotels do.  You don't have to be an origami expert, but at least make the effort.  Folding the last piece into a simple chevron or triangle will still have the desired effect.
Oh, yeah . . . and don't forget to put some orchids on the toilet seat, too.
Believe it or not, people do take note of attractive bathrooms and toilets when they travel. Let your guests know that you have gone to the trouble of making their first "sit-down" a special experience.  (If special is the right word!)
The Welcome Letter
A welcome letter is a nice way to do exactly that:  welcome your guests and wish them a wonderful stay.
This is an easy and very effective means of cementing an immediate and positive relationship with your guests. It reinforces the fact that you (or your representative) is there for them during their stay.
The welcome letter should include your mobile number, or the mobile number of your representative. And make sure the client knows they can reach you under We Chat, WhatsApp or Line using the villa's WiFi.
A welcome letter is really special when it is hand-written. But if your handwriting is less than legible, printing it is acceptable. Whether hand-written or printed off the computer, you should sign the note personally.
Together with the welcome letter, include a list of things to do in Phuket and instructions for operating your home appliances.  (These are touched on in more detail below.)
Provide Guests With Information on Things To Do in Phuket
Your guests are on holiday, and Phuket has a lot to offer.
Give your guests a long list of things to do on Phuket Island. Be sure to include Phang Nga and Krabi on that list.  Any guests who have the time might enjoy a short road trip.
Put yourself in their shoes.  If you were on holiday for the first time in Phuket what information would you like to have?  Let them know every single tourist attraction, excursion, shopping venue and golf course on the island.
You could even make a point of picking up leaflets, brochures and maps from around the island.  Leave these in the villa for your guests to sift through if they are looking for something to do.
It is also a good idea to list emergency numbers (e.g. police, hospitals, consulates) in case they are needed.
Clear Instructions
Make sure there are clear instructions to operate everything: air conditioners, ceiling fans, electrical appliances, etc.  If there are switches which should always remain on – or off – mark these clearly, and note them in the instructions.
TV remotes today can be complicated for the "non-techie" types, so make sure you give clear operating instructions.  If you have satellite service at your home, this goes double for the TrueVisions remote. (We've had TrueVisions for two decades, and still can't figure out the remote!)
Any other tips specific to your property that will ensure your guests have a comfortable stay should also be listed.
Make Sure Everything Is Squeaky Clean
Right, this goes without saying, but make sure your home is sparkling clean – not a speck of dust anywhere.  And when it comes to the bathroom and kitchen, these should be cleaned to a meticulous standard.
We've gone into detail on the importance of this in other articles on marketing your villa .  If you don't already have a reliable maid or a cleaner, hire a professional cleaning service.
People love clean, and people notice dirt.  For some people, dust or cobwebs can be just as off-putting as a dirty toilet.
You really do need to be OCD about ensuring your place is spotless before your guests arrive.
Make Sure Everything Works
Check everything a day or two before your guests arrive.
If you have internet and WiFi (and you should definitely have WiFi) be sure this working, too.  Put the username and password in your welcome letter, and leave a post-it note next to the router.
Make sure all the TVs are working. Make sure the satellite is working. If there is a DVD player or BlueRay, make sure that is fully functional, too.  But since a lot of people stream television, videos and films, buy an HDMI cable.  This will enable people to connect their laptops directly to the TV.
Oh yeah, and make sure all the light bulbs work, and that there are replacement bulbs on hand in case one burns out.
Imagine you are the guest.  Find fault with everything, just for the sake of finding fault.  Then fix whatever needs fixing.
If you have done this, there should be no reason for anyone to complain.
In The Kitchen
Depending on the time your guests arrive, they may just want to chill out for the rest of the day. That means they won't be visiting a super market.
It's a really nice touch if you offer to do a quick shop for them.  Get a list from them and run to the supermarket. It won't take long, and it would really go a long way toward making them feel welcome.
If they've enjoyed their welcome drinks, they'll want to wash up their glasses and plates.  Be sure the kitchen has a small bottle of washing up liquid and a dish sponge.  All these things matter until they get the chance to go shopping for themselves.
Also, you will know the number of guests who are coming, so make sure that there is sufficient cutlery. Be OCD about this too!  If you know there 6 people arriving, it is pointless to have place settings and glasses for 4.
Coffee and Tea Facilities
The morning after your guests arrive, they will almost certainly want a nice coffee or a freshly brewed tea. We understand that it's hard to get decent tea bags in Asia unless you pay a bomb for them.  But anything is better than nothing, so if you feel you have to go the "Liptons" route, then buy that.
Coffee is easier. Why not invest in a capsule coffee maker? Bon Café in Phuket Town have a wonderful contraption (we just bought one ourselves on sale for THB 3,700). The coffee capsules work out to around THB 15 each – not terribly cheap, but still affordable.  Leave a supply of capsules to last 2-3 days, and guests can purchase more if they wish.
If you have a drip coffee maker (or a more complicated espresso maker) you will need to include this on your list of instructions.  Everyone has different levels of mechanical knowledge, so be sure you explain how the machine works so that a 3 year old could operate it.  Leave either ground coffee or coffee beans (depending on the machine) in the refrigerator, and mention in your welcome note that it is there.
Have a carton of UHT milk in the fridge, and leave some sugar sachets in the cupboard.
Because some people refrain from caffeine, it's a good idea to have some herbal teas available, too.
Beach or Pool Towels
We've heard this gripe so many times before:  why does the villa have a pool, but no beach towels!!??  People who come on holiday often bring beach towels with them, but larger families don't.  Six beach towels, for example, take up too much space and add too much weight to a suitcase.
Keep sufficient beach towels for your sunbeds. This should go without saying, but many owners don't provide towels.
Again, put yourself in the guest's shoes. You've finished your welcome drink, while draping a cold lemongrass towel across your face.  You had a quick shower, and decided to jump in the pool before catching a few rays.
So you stretch out a nice big beach towel on the sunbed. Then you lie down, grasping the ice cold beer that your awesome host left for you in fridge!!
Doesn't that sound delightful?  Now picture it without the beach towel.  We rest our case.
The Meet and Greet
When your guests arrive they are likely to feel a sense of relief, joy and even exhilaration at being on holiday.
But traveling is also exhausting, especially for guests flying across multiple time zones. They may be a little frayed around the edges, so having someone meet them at their temporary home to help them settle in is a must.
If guests have a 3:00 AM arrival, really successful landlords or management companies will still be there to greet them. This really makes all the difference to your guest's arrival.
Be sure to drop by again in the late morning after they've had a good lie-in. Being there for them regardless of the hour, then checking in on them the next morning, will be greatly appreciated.
Whether upon arrival or in the morning, it is good to show them around the property as soon as possible. They will have questions and will need to know the basics. How do the appliances work?  Where is the nearest supermarket? What restaurants can you recommend?
Guests want to know they have someone to rely on while they're on holiday; someone they can call for advice or assistance if the need arises. Make sure they are secure in the knowledge that a first class service is always available.
Make sure you connect with them on We Chat, Whatsapp or Line for easy communication.  That way they can call you from the villa using WiFi and don't have to have to make roaming phone calls using their overseas mobiles.
Look after Guests During Their Stay
At the meet and greet, pretty much every guest will nod their heads and insist they don't need anything more.  You should nevertheless make a visit or two during their stay. Make sure everyone is enjoying themselves and ask if they have any queries, problems or questions. (They usually will.)
Make sure they have found the board games, books and DVDs you left them. Also make sure they know how to use the appliances, TV, Satellite, Netflix, etc. Quite often, people will be too polite or reserved to call you and ask for help.  By not asking, however, they are potentially not enjoying your home – or their holiday – to the fullest.
It's worth the effort to invest in Smart TVs, and to make sure you have reliable WiFi. Families often spend the evenings at home, and it has been known to rain occasionally in Phuket.   Offer them the widest possible selection of TV programs for those days or evenings when they don't go out.
Speaking of rain, heavy storms can have an adverse effect on satellite TV.  It may sound like outdated technology – and you probably laughed when you read it above – but this is why it is essential to have a DVD/BlueRay player.  Stock a selection of DVDs for the whole family (e.g. action, adventure, comedy, classics, and Disney or Pixar films).
Change the linens and bring them fresh towels during the week. This will further help to instill the "5-Star Atmosphere".
In Summary
"I've learned that people will forget what you said, people will forget what you did, but people will never forget how you made them feel."  – Maya Angelou
Going that extra mile is worth it. No matter what happens during the rest of their holiday, your guests will be highly appreciative of a wonderful welcome. And they will remember it.
But if people are complaining within the first 30 minutes, you can bet your life they'll be moaning for their entire stay.
Make sure that doesn't happen.
Please see some of our other related Phuket property articles:
How Much More Can Thailand's Tourism Industry Grow?
Illegal Home Ownership in Thailand – An Inconvenient Truth
5 Essential Tips for Buying Property in Thailand
China's Spending Spree on Phuket Real Estate
Reasons to Invest in Phuket Property for New and Experienced Investors
An Overview on Phuket Property Prices
The Rising Popularity of Branded Residences