Reasons to Love the Rainy Season
Most tourists coming to Phuket crave the blue sky, sunshine and calm, clear waters.  Alas, in May the prevailing winds change direction, bringing darker clouds – an ominous harbinger of the wetter weather ahead.
Of course it rains in Phuket, that's a given.  But since water is necessary to support life, we believe everyone should have a greater appreciation of the rainy season.
When the rains come, the air is fresher (almost purified), and the sound of the rain can be soothing.
It also creates some remarkable panoramas.
As the water descends from the clouds, the landscape is transformed by rays of light refracting through the rains drops.
And when the low clouds cling to Phuket's mountain sides, almost refusing to move, it creates an incredibly surreal tableau. There is something about misty clouds hanging over the jungle, which is simultaneously eerie and romantic.
Using the term "rainy" evokes scenes of monsoon floods and overflowing rivers wreaking havoc on towns and villages.  This is perhaps a little misleading, as such scenes are rare in Phuket.
"Wet Season" and "Low Season" are preferred by residents, as they have a pleasant ring to them.  The Tourism Authority has an even more positive spin.  Because the rainy season is what makes the lush tropical surroundings so green, they have dubbed it "The Green Season".
Whether rainy, wet or green, it's still warm in Phuket during the low season. You can still wear shorts and sandals, and from June to August there is probably more sun than rain. But from May to early November, just make sure you don't leave home without a decent brolly.
If you were forced pick which time of year to avoid, it would be September and October.  That's when pleasure boat captains and tanning cream salesmen both find it hard to make living.
But any low season holiday outside those two months is likely to be blessed with a few sunny days. In fact, if you're hanging around for a full week, there are very few weeks of the year that you would fail to catch a tan.
We're singing in the Rain
We are long-term residents of Phuket, so we are writing here from years of experience. And for us, there are plenty of reasons to love the rainy season.
We naturally love the sun, sand and sea, and swimming in the crystal clear azure waters of the Andaman Sea. But after a few months of sweltering temperatures and traffic jams, a little something different is always welcome.
OK, we will just come out and say it:  "We love the rainy season!"
So now we don our slightly rose-tinted spectacles to discuss all the positives associated with the low season.
There are No Crowds
Everyone has their own reasons for enjoying the wet season, but the lack of crowds must surely top the list. For residents, the ease of getting around is a big plus, no matter how many puddles line the sidewalks.
We look forward to the drop-off in tourism every year.  You can actually get from A to B without the usual high season delays on the roads. You can also see the tourist attractions without standing in a queue for hours.
Over 35 million people visit Thailand every year from overseas.  Together with the 68 million who live here, things can get a little crowded sometimes.
Most people live in countries where at least part of the year sees cold weather and rain (or snow).  If they are from the northern hemisphere, the winter months at home are the nicest time of year in Phuket.  So they come here to escape the misery of winter, warm their bones and get a tan.
And if they choose to stay away when we're in rainy season mode, we're cool with that.
You Can Go Exploring and Get Cheaper Hotel Prices
The rainy season is an amazing time of the year to jump in the car and go exploring.
A full tank of petrol is as cheap as chips compared to most countries of the world.  And hotel costs are as low as you'll ever see them, especially in the rainiest months of September and October.
Who doesn't love exploring? You can take the time to see parts of Phuket that you rarely get to see.
But why limit yourself to the island?
Kao Lak in Phang Nga province is a wonderful day out.  Just leave Phuket over the Sarasin Bridge and keep heading north for about 1 hour.  Phang Nga province has a 240km coastline, and Kao Lak is only one quarter of the way up the coast.  If you are feeling adventurous, just keep driving and keep exploring.
Once you cross the bridge, you may also decide to head east to Ao Nang in Krabi Province.  You could even spend a night in enchanting Krabi Town or, a bit further afield, Koh Lanta.
Wherever you go, pay attention to the signs highlighting local tourist attractions. They can be better (and more fun) than what you find in any guide book.
And don't be afraid to be spontaneous.  If you stop randomly at an amazing waterfall or stunning view point it can be truly exhilarating.
Shopping is Heaven
When there are huge discounts everywhere, you almost don't mind if your wife goes out armed with "the plastic".  If we are looking for major purchases, or just for bargains, we usually don't bother until low season rolls around.
There are two big shopping centres in Phuket:  Jung Ceylon in Patong and Central Festival in Phuket Town.  Both have sales in the rainy season, but the bigger designer brands are at Central Festival.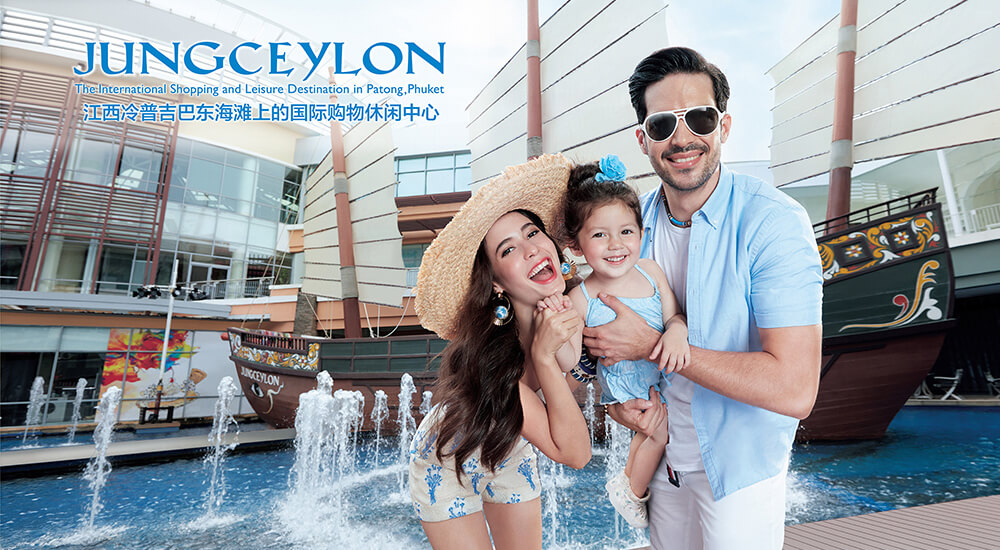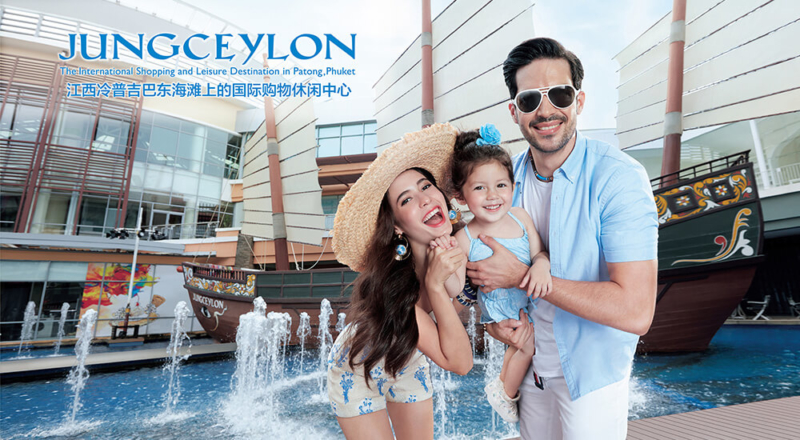 Central is a huge complex, taking up three corners of the Darasamut intersection. So a shopping trip to Central tends to become a full day out during the sales.  And because there are fewer tourists, the stores are also quieter.  This makes for a more relaxed shopping experience.
Furthermore, the people who visit the island in the rainy season have generally hunted for a bargain on their entire holiday.  That means they have less money to spend shopping than your average high season tourist.  The retailers know this, and they are keen to win your business in the low season.  So don't be surprised if you manage to pick up bargains galore.
You Get Cheaper Massages
Who doesn't enjoy a massage?
A good Thai Massage or Oil Massage is already inexpensive in Phuket, but low season sees the prices come down. In fact, during quiet periods you will often find shops with more masseuses than customers.
In the busy resorts like Patong you may not find massage outlets lowering their prices. But elsewhere on the island the lack of tourists means prices may be lower. You may often see one-hour massage advertised for as little as 150 Baht in the low season.
The rainy season is the perfect time to indulge in relaxation bliss.  If it isn't a massage you want, then treat yourself to a "mani-pedi" or a facial.
Oh, yeah . . . and you can relax to the sound of real rain – not a recording of waterfalls. If you can just find someone to accompany the rain on Native American pan pipes then you're all set!
You Can Relish the Floods
That might sound a little bizarre to many of you.  But if you have never experienced a flood before, it really can be quite exciting.  Of course, we are not talking about an over the top, washing away cars and water buffalo flood.  You obviously want to avoid those, but you normally won't see one in Phuket, anyway (or maybe only very occasionally).
A good flood doesn't happen every year, but have seen a number of them during the last 20 years.  It may be a little too adventurous for some people, but wading knee-deep down a high street – where shops are still open for business – is one of the most surreal things you'll ever do.
Have you ever wondered why restaurants and shops in Phuket Town have their plug sockets so high up the wall? Well, let's just say that sitting in a restaurant with water up to the lip of the table is an experience you'll never forget. The TV is mounted on the wall bracket broadcasting a local variety show, while everyone around you sips their drink or eats their meal as though it were the most natural thing in the world.
During a really heavy rainfall even the busy Chaofa Road is like a river.  The water levels on this major thoroughfare can reach a depth of two feet in some places. But life carries on regardless. It's amazing to see, and a wonder that more cars don't stall or become stranded.
If that sounds like something you'd like to see, then it's probably best to leave the kids at home. But if you do venture out into the flood, be sure to take your camera to record your experience.
You Can Rediscover Phuket Town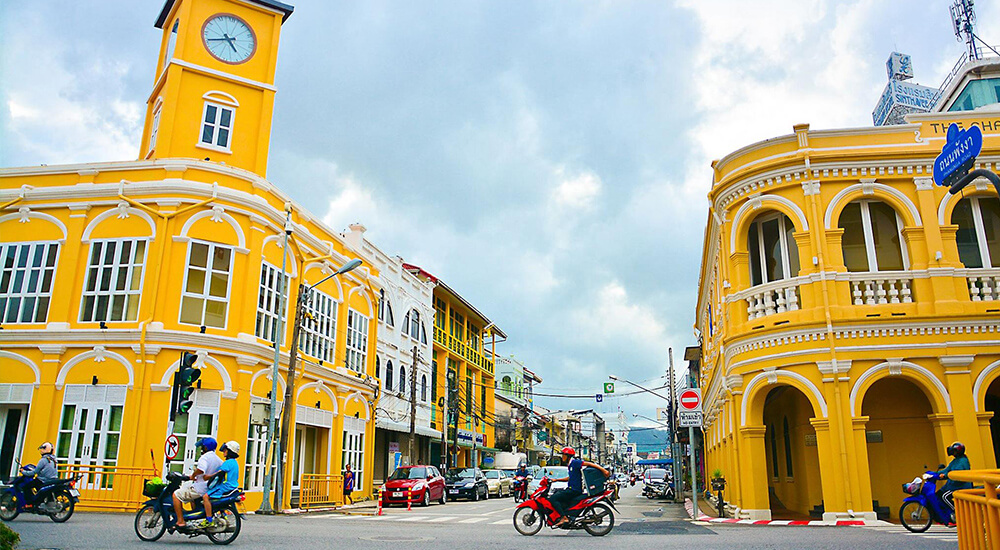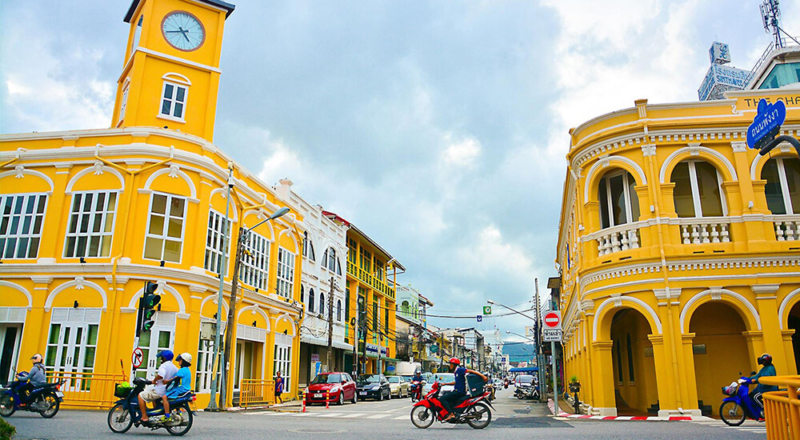 What better way to spend a rainy day than to go exploring in Phuket's Old Town, equipped with a brolly, some wellies, and that lazy Sunday afternoon feeling?
If you can find a place to park your car (relatively easy in the low season) then park up and walk. We can guarantee you'll find something to do. There are so many small shops and boutique's to explore, and the Sino-Portuguese architecture of old buildings to admire.  And of course there are plenty of cute cafés where you can grab a coffee or a cake.
If you would like us to plan your day for you, why not try this:
Drive up to Rang Hill for lunch. There are three restaurants to choose from, but our favourite is Tung Ka. The views are gorgeous, and you are surrounded by tropical vegetation. It's peaceful, relaxing and the air is clean and fresh. (Oh, yeah… and the food's not bad either.)
After lunch, you can check out Monkey Hill, and see how our distant relatives enjoy the island.  Spend as much time as you like admiring the monkeys before heading down for a stroll around Phuket's Old Town.
If you have your children in tow (or if you are a big kid yourself), then visit the Trickeye Museum.  It is a wonderful place to spend an hour or two! The museum consists of amazing three dimensional pictures painted on the floors and walls. And you become a part of the picture – it's a lot of fun!  Be sure to take your camera or phone because you will regret it if you don't.
If you have chosen a Sunday for your visit, then hang around for the lively Old Town Sunday Market.  The market has a completely different feel to it than most other Thai markets. The food is amazing, with plenty of barbecues burning and a large variety of souvenirs and hand-crafted pieces for sale.
It really starts to get active after 4 PM. It's a wonderful evening, and you're sure to enjoy both the atmosphere and the architecture.  If you've stayed for the market, then you might as well hang around until it gets dark. The colourful lighting they employ on the buildings adds to the overall ambience of the evening.
If you want to end your adventure with a night cap there are plenty of trendy bars to choose from.
You Can Go See the Animals
If you are an animal lover, or you have kids (all kids love animals), then head down to the Phuket Zoo. It is just north of Chalong and south of Phuket Town in the Palai area.
It is worth mentioning that the zoos we've visited in Asia are not quite the same standard as those back in Europe, Australia, or the US. (Singapore being a notable exception.)  Visitors occasionally complain about the conditions in which some of the animals are kept, so please bear that in mind.
Our view is that it would be a lot worse if no one visited the zoo at all. They would have less operational funding, so your entry fee possibly helps the animals in some way. We have to accept that culture in Asia is completely different to the west, including attitudes toward animal welfare.
With that in mind, if you've never been, the zoo is worth a visit, and admission is not overly expensive. There is plenty to see, and a few very well done and exciting shows to watch. It is easily a half-day (or more) of family entertainment.
Phuket also has two aquariums now.
The original one is the Phuket Aquarium in Cape Panwa. It has recently been renovated, and has thousands of amazing and exotic fish.  You can see sharks, tropical rays, huge groupers, sea horses, brightly coloured shrimps, and whole array of tropical marine life. Some of the tanks are absolutely massive and there is even a water tunnel, which is a memorable experience.
If you do visit the aquarium, be sure to go around the back and see the turtles. The area is part of the Phuket Marine Biological Centre – 20 acres dedicated to marine conservation and protection in Phuket.
If you've seen enough marine life, there are also places dedicated to land-based animals in Phuket. Snake and monkey shows are everywhere, and you can always find the odd bird park around the island.
In Kathu there's the Tiger Kingdom, or you may choose one of the many places where you can feed elephants.  There is also a dolphin show not far from the zoo. (OK, they're hardly terrestrial, but they are still mammals.)
A special treat for younger kids is Vanich Farm, a wonderful petting farm on the northern outskirts of Phuket Town.  It sits on a huge plot of land, and there is more to see than just the animals. It is also a place where the whole family can learn a little more about farming in Thailand.
They have water buffalo roaming around, sheep, cows, chickens, geese, ducks, vegetables gardens, sweetcorn fields and even rice paddies.
They have a nice gift shop where you can buy either souvenirs or fresh produce.  Or, you can sit and admire the scenery with a cup of coffee.
You Can Catch a Movie in 5-Star Luxury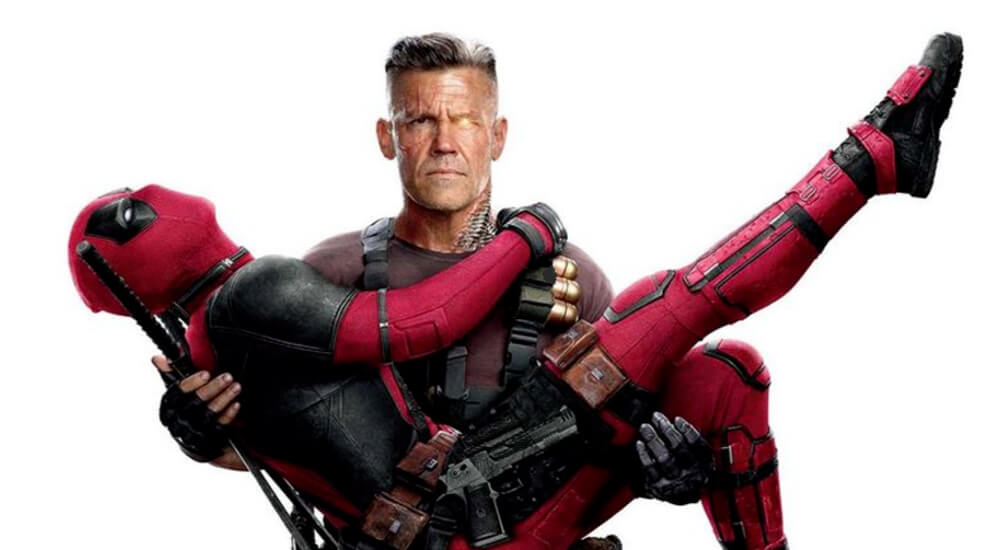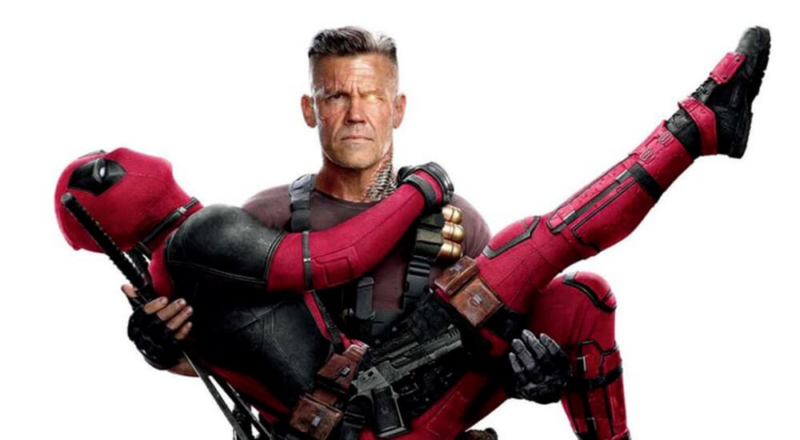 One of things we love about Phuket is there is never a time when you have nothing to do.
Occasionally that means staying indoors and going and see a movie, especially if there is a new release that we (or the kids) really want to see.  And it stands to reason that we see more movies in the rainy season than in the high season.
Thailand delivers the classic cinema experience at extremely affordable prices. But if you want to spoil yourself, then there always First Class.
At the SFX First Class Cinema at Central Festival, your seat is like a Laz-E-Boy recliner. It is double wide, plush, and you must marshal all your energy not to fall asleep.  Because the seats are so grand, you are also sitting among a much smaller audience.  That means fewer people to talk or use their phones in the middle of the film.
First Class is obviously more expensive than a standard movie ticket on the screen next door.  But compared to Europe, the US or Australia, First Class is still great value for money. In fact, it's cheaper than a bog standard seat at The Empire in Leicester Square or the AMC Empire in New York.
So go ahead and treat yourself.  It really is the ultimate in cinematic luxury, and you will feel like movie going royalty.  (Just be careful you don't fall asleep and miss any good bits.)
You Can Hit the Surf
If you're not up for a movie, then how about donning your neoprene suit and catching some waves?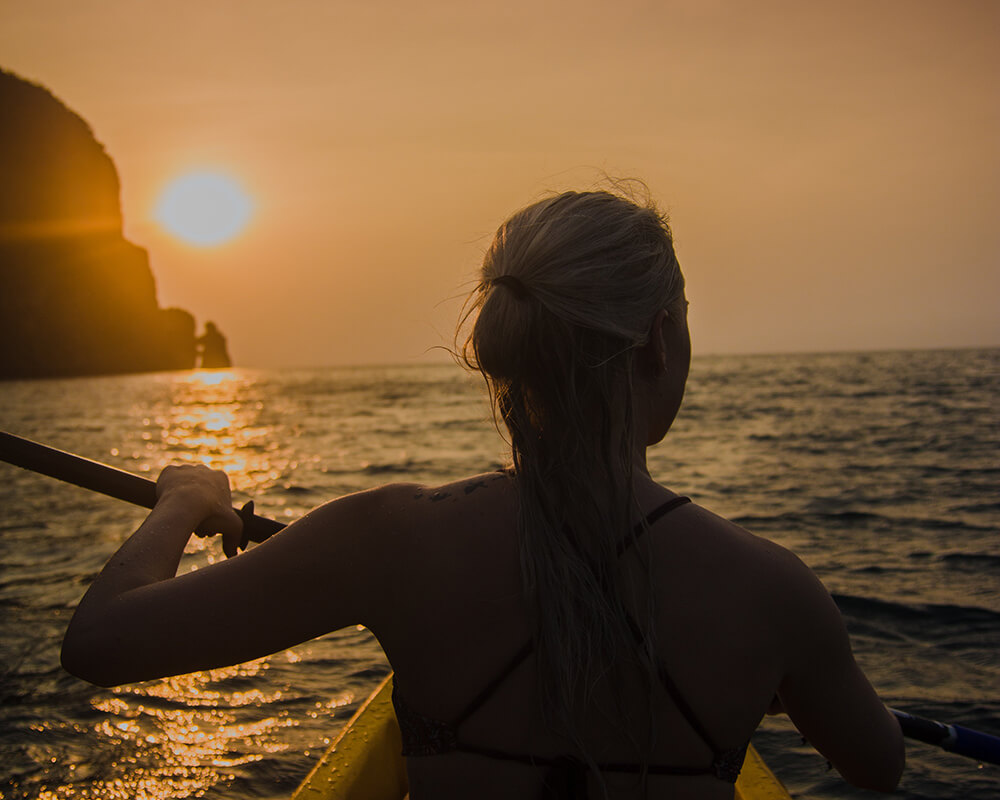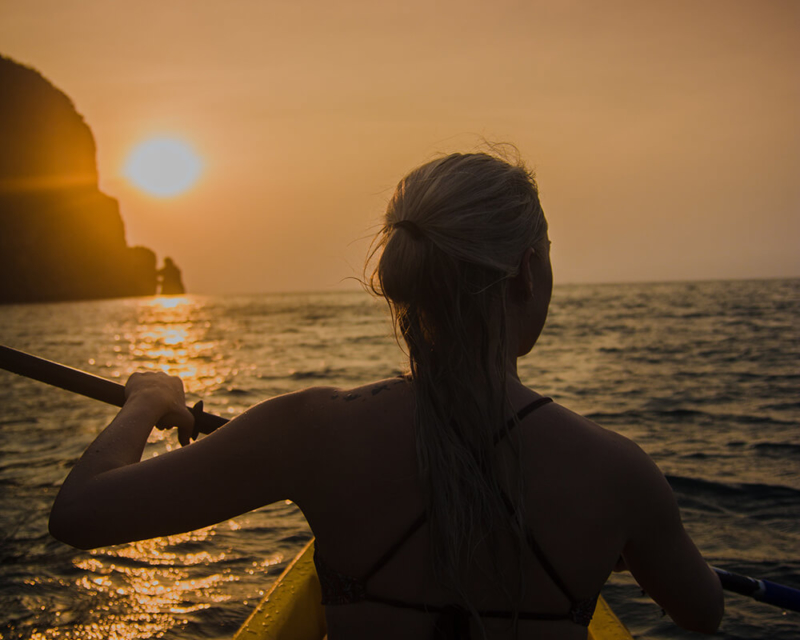 The bad weather never spoils a thing, and even in the torrential rain the party goes on.  No matter what weather the heavens throw at them, the surfers stay out there.  We always see them bobbing up and down on their boards, looking back at the shore, patiently waiting for the perfect wave to ride in.
Although you are unlikely to ever surf a tube in Phuket, the surfing is decent enough.  And it is extremely popular in the low season.  And if the open ocean is not your cup of tea, then you can try out the wave pools at the Surf House in Kata or Patong.
If you don't like to hang ten, but you like the surfing scene, you can put on your Rip Curl shorts, your shell necklace and your wrist bangles, and just hang out with the surfers.
You can pick up some surfing slang, act cool and be part of the surfing clique. Oh, yeah, and you can enjoy one of your many rainy season beers!!
Wakeboarding
Even if you are not familiar with the term "wakeboarding" you've probably seen it in action.  Have you ever seen someone balancing on what looks like one-quarter of a surfboard, while being towed behind a motor boat?
Basically, wakeboarding is to water skiing what snowboarding is to downhill skiing.  And since you are bound to get wet during the rainy season, why not get wet on purpose?  While it is possible to try your hand wakeboarding out on the open sea, in the low season we would recommend  sticking to a lake.
There are two popular wake parks in Phuket:  Phuket Wake Park and Anthem Wake Park.
If you head west from the Heroine's Monument, on the road to Bang Tao, after about 3km you'll find Anthem Wake Park on your left.
Phuket Wake Park is located in Kathu Valley, just over the road from the Red Mountain and Loch Palm golf courses.
Both of these are easily accessible from the main road, and are located in popular residential areas.  Depending on where you are staying, a wake park may be close at hand.
Ice Skating

A tropical island is probably not the first place you'd expect to find an ice rink. But if the National Hockey League (NHL) can have two teams in Florida, it shouldn't be that shocking.
Ice Arena is one of Phuket's newest (and easily "coolest") indoor attractions.  Located at the Boat Lagoon on Phuket's east coast, Ice Arena offers recreational skating, figure skating lessons and you can even play ice hockey.
Even if you've never laced up a pair of skates, just think about being indoors, on the ice, and escaping the rain and humidity.  If you have young children, this can be an excellent family day out when the weather tries to keep you in.
It's The Perfect Time to Catch a Show
The rainy season is a perfect time to go see a show without pre-booking and without huge crowds.
There are four popular shows on the island. Siam Niramit (on the bypass road) and Phuket Fantasea (in Kamala) are both cultural experiences. The shows introduce you to some of the history of Thailand and its diverse cultures stretching back over centuries.  Both are extremely enjoyable, and a great evening out.
If cross dressing tickles your fancy, then maybe you'll enjoy one of the two popular lady boy shows in Phuket:  Simon Cabaret and Aphrodite Cabaret.
Both have over 100 performers, and the shows are all about glitter and glamour, music and dance, costumes and beauty. You are almost certain to enjoy the evening, even if the glamour and beauty on display offers a slightly different perspective to what you're used to.
You Can Participate in the Vegetarian Festival
We love the Vegetarian Festival, which takes place in October. It's one of the rainiest months, but the dreary skies are forgotten when the streets are awash with colour. Yellow Chinese flags with red borders and Chinese characters are everywhere.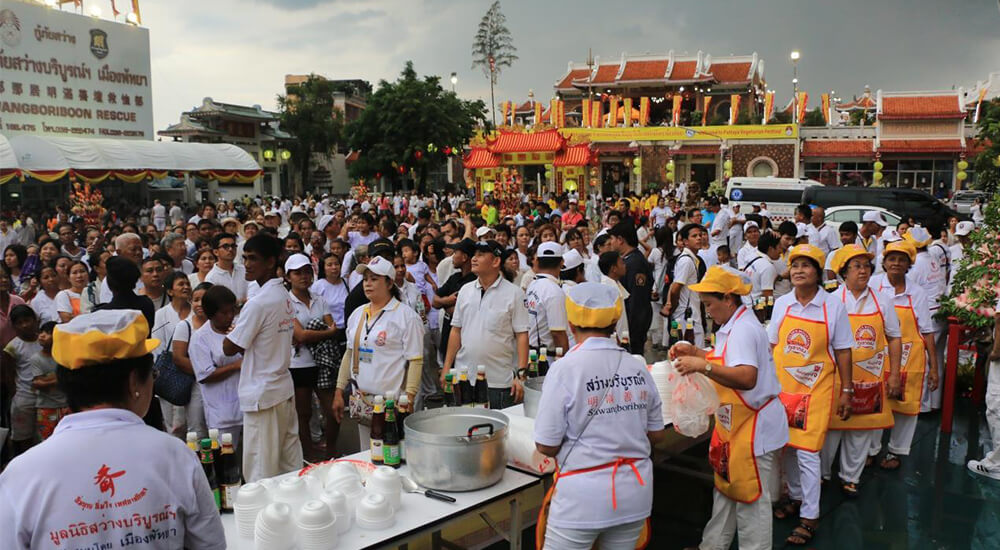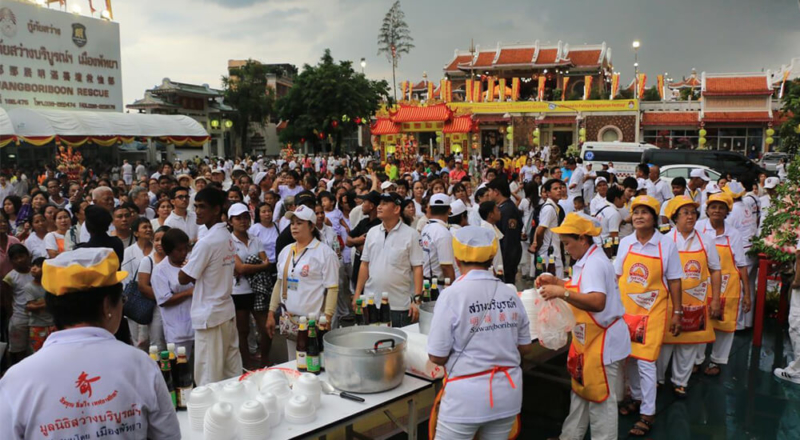 The festival celebrates the ninth lunar month of the Chinese calendar. Over the years it has grown into a massive event, and even a tourist attraction.
The essence of the festival is abstinence, to achieve peace of mind and a healthy body. The participants, mostly those of Chinese ancestry, abstain from meat, sex and alcohol during this festival.  People also take to wearing all white (or mostly white) clothing during the festival period.
But it is not just those with Chinese ancestors, many other Thais take the festival very seriously.  We even know foreign residents, especially those married to Thais, who take part every year.
It's up to you how seriously take the festival or how strictly you want to define "abstinence".  For example, you can leave out the meat, wear white, but as for the sex and alcohol . . . hmmmmmm?
Some of the ceremonies taking place around the Chinese temples include body piercing, often with knives or skewers through the face cheeks.  Although it strikes some as a bit gruesome, there is something rather spectacular about seeing it for the first time.  (Be forewarned, though, sometimes it can also be a little bloody.)
It's also very noisy. The Chinese, no matter where they are in the world, adore their fire crackers, and Phuket is no exception. You'll hear firecrackers all over the island throughout the celebration period.
Conclusion
Learn to celebrate the rainy season.
Appreciate the purifying nature and cooling effects of the excess water around you.
Accept the fact water is responsible for life on this planet.
No matter what you enjoy, if the beach is not an option, relax and go with the flow. (Pardon the pun.)
Whether you are into exploring, surfing, shopping, pampering, movie going or dining  . . .  wet is wonderful!!!
See our other Phuket weather related articles:
The Absolute Best Time to Visit Phuket in 2019
A Guide to Phuket Weather Month by Month 
How To Survive Phuket's Rainy Season