Are you considering a move to Phuket, but you're not sure if it's the right decision because you are worried about your children's education? Well, if schooling is a deciding factor, then have no fear. There are plenty of quality schools to choose from in almost every area of the island.
In the past decade we have witnessed an extraordinary inflow of foreign nationals in Phuket. At the same time, we have seen the number of international schools on the island increase to meet the growing demand.
New schools seem to be opening every couple of months, and all age groups are being catered for: from 18 months to age 18, and everything in between.
The international schools in Phuket are also able to welcome students of all nationalities.  The curricula in the highest demand are obviously British (A-Levels), American (SAT), International (IB), and French National Curriculum, but language instruction is also available in a variety of other languages (e.g.  Spanish, Korean, Chinese (Mandarin), and Russian).
Most children attending Phuket's international schools are also receive instruction in the Thai language, as well as the wonderful culture of the country they currently call home.
The bulk of Phuket's international schools can be found in the south, especially around Chalong.  There are a couple of prominent exceptions, namely UWC (United World College) and BIS (British International School).  UWC lies in the northeast of the island, about 15 minutes south of the airport.  BIS is more central, and can be found in the Koh Kaew area, between the Kathu Valley and the Boat Lagoon and Royal Phuket Marina.
While this article focuses mainly on secondary education, many of the schools mentioned below do offer pre-school education.  There are also a number of nurseries, kindergartens and pre-schools in Phuket, which you can read more about here:  Nurseries, Kindergartens and Preschools in Phuket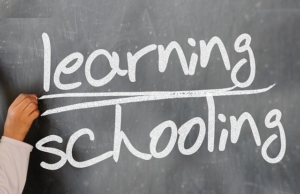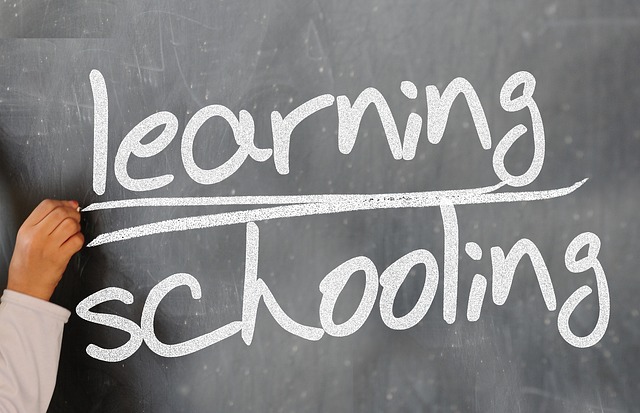 This school has been in Phuket since 2008, and many of the parents enjoy the close knit community that has formed since it opened.
Built on 10 Rai of land, the school has a lot of green areas and playgrounds, with an extremely laid back feel to it.  More importantly, it has a good reputation for providing a quality education.
Our young boy was here for the first 4 years of his schooling and he absolutely loved it, so we have no complaints.
Kids start as young 2 years old, and there is a real mix of nationalities. It offers the Cambridge Program, a specialist Russian department and a French curriculum too.
ISP can be found up the turning directly opposite Makro in Chalong, just alongside the beautiful coconut grove.
One of the newer additions to the Chalong area is BCIS.  With exceptionally high standards of excellence, attractive fees and both the French and English curricula, it is easy to understand why enrolment at BCIS is rapidly expanding.
This forward-thinking school prides itself on its eco-friendly environment.  There is an impressive attention to detail, and no cost spared, in keeping the school grounds green and in harmony with nature. BCIS is truly multicultural, with a diverse array of students representing over 45 different nationalities.
Class sizes are quite small, education standards are high, and the school has first class sports facilities, including a wonderful football academy for all ages.
BCIS has a Cambridge English Program as well as the National French Curriculum.
The school has purchased further land for expansion, including a designated secondary school, as well as Southern Thailand's first planetarium. Construction has already started.
To find BCIS, turn on the road next to the big TOT office on Chaofa Road West.  BCIS is about 2 km down that road, as you head toward Chaofa Road East.
We'll try not to be too biased as both our kids go to this school now, but this truly is a wonderful place for kids to learn, make friends, play and enjoy their upbringing.
Oak Meadow is an American curriculum school in Prangtong Village, Khwang Road which is the long straight main road which joins Chaofa Road East and West half way up (not far from We Café).  Some consider this to be the southern part of Phuket Town.
This is a fairly established school in Phuket with good facilities for the children and lovely grounds.
The school focuses on helping students reach their full potential through nurture and inspiration. Their goal is to make all their students positive contributors to society, while always achieving their life goals and dreams.
Fees are fairly competitive, and the parents that we know whose kids go here seem to be very happy with the standard of education, and everything about the school in general.
The school provides classes from kindergarten all the way up to Grade 12.
QSI has an American Curriculum, and is one of the oldest established schools in Phuket. Since the year 2000 it has also been offering quality education to elementary and secondary students.
QSI is located in beautiful surroundings close to the big Tesco and Samkong Intersection on the Bypass Road.
As would be expected from a school that has been around this long, it is both firmly established and well run, yet still warm and welcoming to students and parents in every way. The aim is to provide an ideal environment for children to enjoy their education.
QSI accepts children as young as 3 years old, right the way up to 18 years old. It is fully accredited by The Middle States Association of Colleges and Schools (MSA) and is affiliated with The Department of State Office of Overseas Schools (OAS).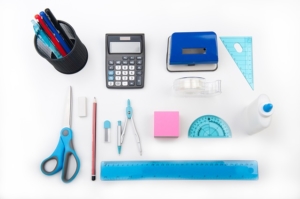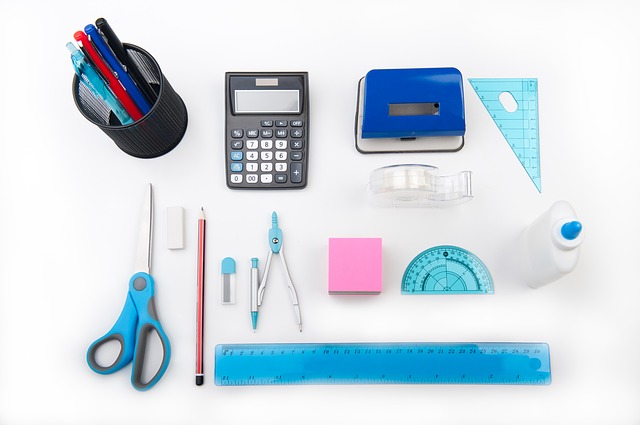 Kajonkiet has been extremely successful with a number schools opening up throughout Phuket Island, many of the aimed at the local market.
The Kajonkiet International School Phuket (KIS) is the first purpose built international school within the group.
KIS follows the English curriculum, with all classes taught in the English language.   It accepts children from ages 2 to 18 at its modern complex, which is spread over 15 Rai in the Kathu Valley.
The lush tropical grounds and school buildings are extremely well designed, making this a very pleasant place for children to learn and play.
The school also has superb sports facilities, with indoor and outdoor sports areas including basketball, swimming and an amazing sports hall.
KIS can be found in the Kathu Valley on the road leading from the Samkong Intersection toward Patong.
HeadStart has been one of the most successful international schools opening in Phuket over the last few years and is renowned for its high standards of education with a very high pass rate amongst students.
It is easy to see from their results that the school takes education very seriously.
Originally started a few hundred metres from Central Festival, HeadStart has expanded and moved into a new campus nearby. It is on the new road that links Central Festival to Chaofa Road West, not far from the Shell gas station.
The school offers the English curriculum, and follows the Cambridge Program for pupils between 2 and 18 years old.
The school has grown rapidly since it moved to its new campus, and now has over 180 staff, with around 650 students from over 44 countries.
Set in an amazing location close to mountains adorned with unspoiled tropical jungle, the British International School or BISP, is probably the best known international school on Phuket Island.
The school has been here since 1996, albeit operating under different names during that time.  BISP is not only the best known but it is by far the largest international school, with its superb facilities and grounds covering a colossal 44 acres. It also offers boarding facilities, with exceptional accommodation.
There's no doubt about it:  the facilities at this school are world class, as is the standard of education.
Obviously with the word "British" in the name, the school follows an English curriculum and also offers the Swiss based International Baccalaureate Diploma Programme.
There are approximately 870 students spread across 45 different nationalities. Over 60% of the highly qualified staff are also from overseas.
The school has the reputation for adhering to the highest international standards, as well as having externally assessed programmes, such as one through the London Academy of Music and Dramatic Arts.
The chance for students to learn foreign languages is also made easier with "mother tongue" teachers providing language courses in English, Thai, Korean, Russian, Mandarin, French and Spanish.
The sports facilities are also amazing, as you would expect with 44 acres to quite literally play with. The school has two swimming pools, including one Olympic size pool, and is proud of its highly competitive swimming team. When you drive around the school, you can see the plentiful green areas and numerous football pitches for yourself.
All in all, a topnotch school with topnotch prices.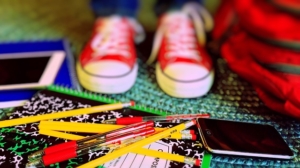 For any prospective Phuket residents who prefer the north of the island – with its proximity to the airport, and its 13 km stretch of palm-fringed Beach in Mai Khao – there is also one first class international school.
United World College sits adjacent to The Thanyapura, one of the finest sports facilities in Phuket, perhaps even in the whole of Thailand.
UWC is actually part of a larger group, with 17 schools spread across four continents, educating over 9,500 students around the world.
In Phuket, UWC used to be called the Phuket International Academy, and although its name changed, the quality of education certainly hasn't. The school offers the renowned International Baccalaureate curriculum.
Students as young as 18 months are welcome, with a complete curriculum up to 18 years of age.
Set in a beautiful area, east of Thepkasattri Road, just a little further north than Thalang, students find themselves in a modern but lush tropical environment. It's a simply amazing place to learn and flourish.
The school is truly international, perhaps more so than any other school in Phuket, boasting 65 different nationalities. This really is a place for children to experience other cultures, including the beautiful Thai culture.
Being so close to a health and wellness centre, as well as the superb sports facilities, the school adopts a very good balance between both mental and physical education.
Introducing mindfulness to younger children can only be beneficial for them throughout their life, providing all the necessary emotional balance to help them become successful adults.
UWC focuses on teaching students how to grow with a good heart, a balanced mind and a healthy body.
Summary
Phuket has a wide and varied choice of schools. They are also fairly well spread out across the island, ensuring that wherever you live you are not far from quality education for your children.
If you are looking seriously at moving your family to Phuket, and proximity to international schools is important to you, please ask us for advice on which areas (or schools) would suit you best, based on the ages of your children and your budget.
You can contact the Thai Residential Team at: info@thairesidenial.com
See our related articles:
Nurseries, Kindergartens and Preschools in Phuket
Purchasing an Automobile in Phuket
Understanding the Administrative Districts of Phuket
Thailand Moving and Logistics Companies – How to Make Moving To a New Home Easier to or From Phuket
Pets – Vets and Veterinarian Clinics in Phuket
Pets – Kennels, Dog Hotels and Dog Sitting Services in Phuket