The Phuket Property Guide 2020
Everything you need to know before buying a home or investment property in Phuket
PHUKET ISLAND: THE TROPICAL PARADISE DESTINATION
The Phuket Property Guide 2019/20 has been compiled to provide a concise, impartial and "easy to read" primer on the real estate sector in Thailand, with an emphasis on Phuket.
While many people are simply seeking a home in the sun, research shows that the vast majority of Phuket Properties are being bought by investors looking to achieve better returns on their money. As with any investment, it is important to have a thorough understanding of the market. This includes understanding the complexities and fundamentals related to buying Thailand property, before committing any money to it.
This report has been designed to enable these investors (as well as anyone looking for a residential home) to make a more informed decision on the Phuket property market when purchasing a new home or investment in the sun.
Thailand is an attractive place for a property investment. Not only is it a stunningly picturesque country, but transaction costs are low and taxes on rental income are some of the lowest in the world. Being equipped with the right information will help you to find the Phuket property that is right for you.
The Phuket Property Guide addresses the following issues:
What Types of Property Can Foreigners Buy in Thailand?
Is Property Expensive or Cheap?
Why You Must Know The Laws in Thailand!
What Should You Look Out for When Buying Property in Thailand?
What Areas Have the Greatest Potential?
What is Driving the Attractive Rental Returns?
What is the Potential for Capital Appreciation?
How Low are Transaction Costs?
How Low are Taxes on Rental Income?
What are Thailand's Economic Strengths?
How Do Currency Movements Affect Investment Returns?
What About Succession Laws for Foreigners? Do You Need a Will?
Where to Get the Best Advice?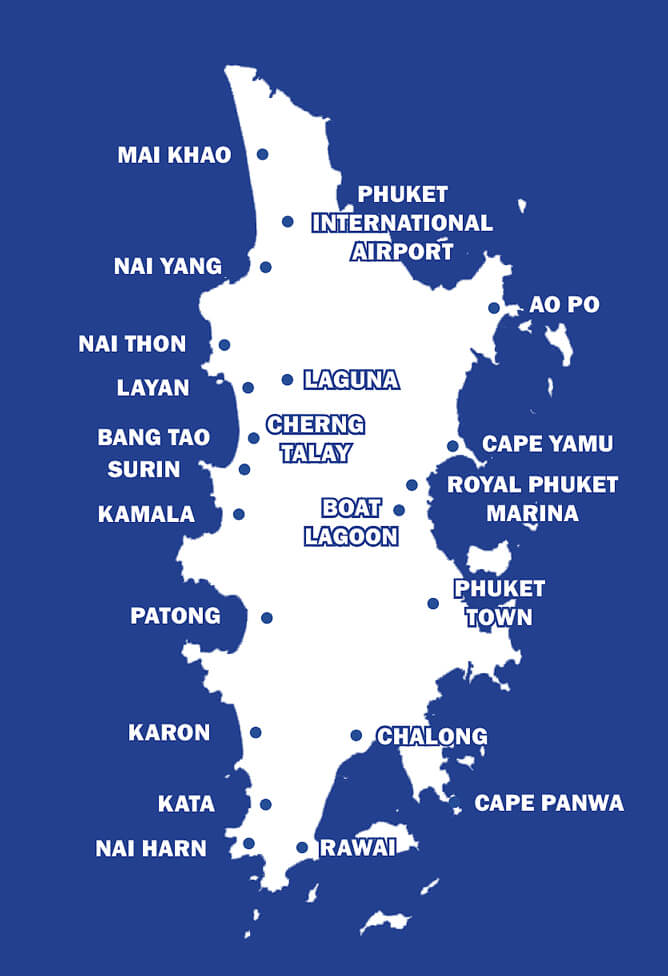 By highlighting how current market conditions can affect and attract foreign buyers, the guide aims to help discerning investors construct a better overall picture of the Phuket and Thailand housing markets. The guide also examines the Key Drivers of the Phuket real estate market, and how each of these can influence purchasing decisions.
There is significant attention paid to the legalities of foreign property ownership in Thailand, which is vital knowledge for any foreigner considering a property purchase here. We would like to acknowledge the contributions of the law firms Duensing Kippen and International Law Office (ILO) for the depth and accuracy of the legal information in this guide.
Whether you are looking for an investment property or a home in Phuket, we hope this guide helps you to make the best and most informed decision.
And we hope you will find this island paradise to be as alluring as we do.
Contributors
All references herein to the laws of the Kingdom of Thailand have either been written or confirmed by licensed Thai attorneys. Foreign Advisors from two of Phuket's most respected law firms have assisted us with the relevant sections of this Property Guide.
International Law Office Patong Beach Co., Ltd. (ILO) was founded in 1995 in Phuket, and for more than two decades has offered expert legal services to foreign companies and individuals living and working in Thailand. ILO specialises in Corporate, Tax, Immigration, Family and Real Estate Law, and is regularly called upon for contract negotiation and dispute resolution, as well as to settle disputes and act as intermediaries in matters concerning their clients. Mr. Friedrich "Sam" Fauma is a Director, Senior Partner and Foreign Advisor to ILO. All points of law contained herein have been confirmed by ILO and its licensed Thai solicitors, including Mr. Mongkol Ruengwutchanapuech, (LL.B. (Honor), LL.M., (UNSW). The editors are proud to include ILO as a key contributor to the Phuket Property Guide.
DUENSING KIPPEN is an international law firm specialising in business transaction and dispute resolution matters, with offices in Bangkok and Phuket, Thailand and affiliated offices in 45 other countries. Olaf Duensing has worked in Thailand as a consultant since 2001. He is a licensed German attorney, trained tax law specialist, and an internationally certified arbitrator (FCIArb), and a partner at Duensing Kippen. The editors are proud to include Olaf as a key contributor to the Phuket Property Guide.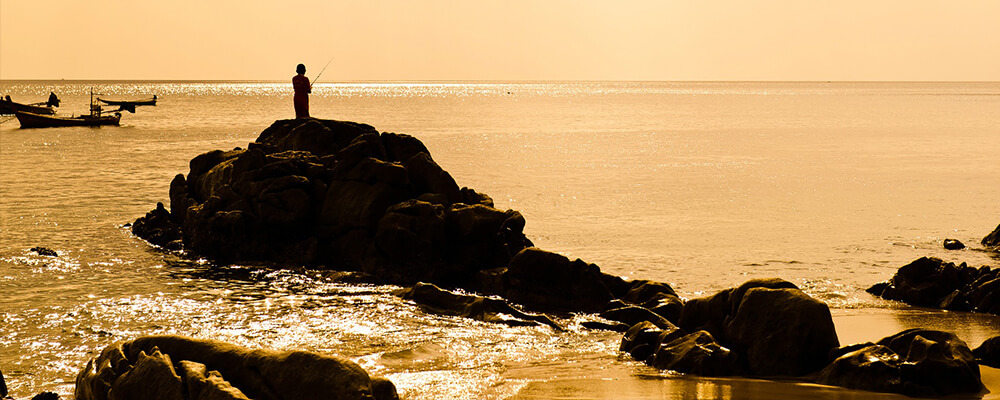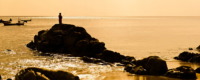 Phuket Island By The Numbers in 2019
Longitude/latitude : 7°53′24″N 98°23′54″E
Area in Square Kilometres/Miles : 576 km2 / 222 mi2 including outlying islands
Distance from Bangkok : 863 kilometres (536 miles)
Population : ca. 600,000 including migrant workers and expatriates
Population Growth Rate : 7.4%
Number of Tourists for 2018 : ca. 10 million
Number of Islands in Phuket Province : 32
Highest Point : 1,736 feet (529 metres)
Main Agricultural Products : Rubber, palm oil and pineapple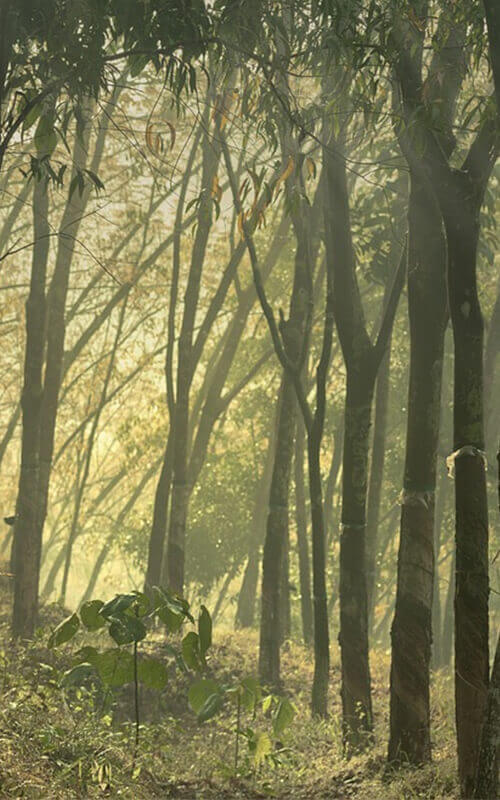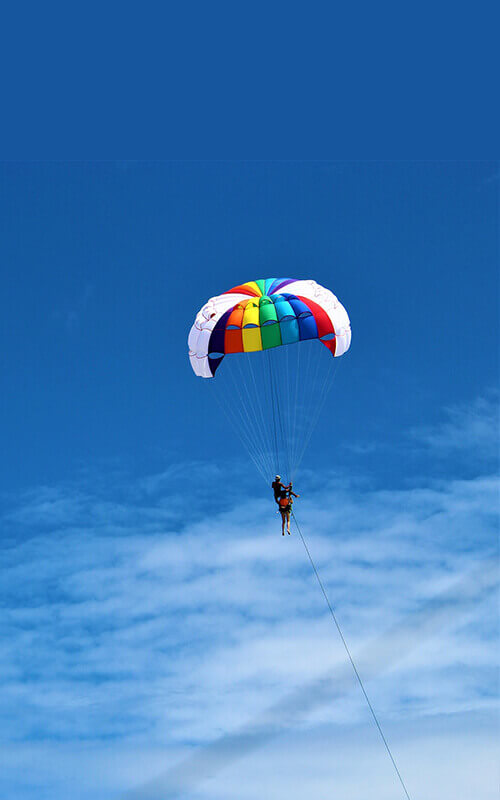 Topography
Seventy percent of Phuket Island's area is mountainous terrain, extending from north to south, predominantly on the western half of the island. The remaining thirty percent is composed of the plains in the central and eastern parts of the island, including the Kathu Valley, which extends eastward to Phuket Town.
Many of the mountains and even some of the "flat" lands are national parks and protected land. The mountainous areas are teeming with wildlife, while the plains can range from agricultural land to undeveloped forest and even scrubland.
Phuket does not have any streams which can be defined as a river, but it does have nine creeks and brooks. There are a number of small hills, some of which extend to the sea, forming headlands or capes that jut out into the water. In the South, between the mountains and the sea, the hilly land levels off before meeting the beaches.
Phang Nga Bay offers up a spectacular array of limestone karst formations and underwater caves. The Bay is also home to Phuket's "Sea Gypsy" fishing villages. These ancient communities of Aboriginal Malay people have called Phuket home for thousands of years. Their villages are virtually unspoiled by development or tourism, and they continue to make their living from the sea, just as their ancestors have for millennia.
Phuket Island's Climate and Weather
Officially, Thailand has three seasons: a wet season, a cool season and a hot season. The seasons in Phuket are distinctly different from the rest of Thailand, however, and even differ from the islands on the other side of the Malay Peninsula, (e.g. Koh Samui).
Most residents of Phuket tend to think of the year as having two seasons: the high season and the low/rainy season (often referred to as the"green season"). These two seasons correspond with the biannual changes in the monsoon winds.
The clearest skies and nicest weather fall between December and March, and the absolute peak season is over the Christmas and New Year period. If the purpose of a trip to Phuket is beach time, this is the time to visit.
Beach goers may head indoors during the rainier months, but the change in winds creates the perfect conditions for surfers, so the West Coast is usually full of surf boards from April/May until the seas become calmer in November/December.
For anyone thinking of investing in the Phuket property market it is important to understand the variations in weather, especially if the objective is to generate rental income. Occupancy rates vary considerably throughout the year, as they do in other holiday destinations around the world.
It should go without saying that the best time to rent out your Phuket property is when the sun is shining.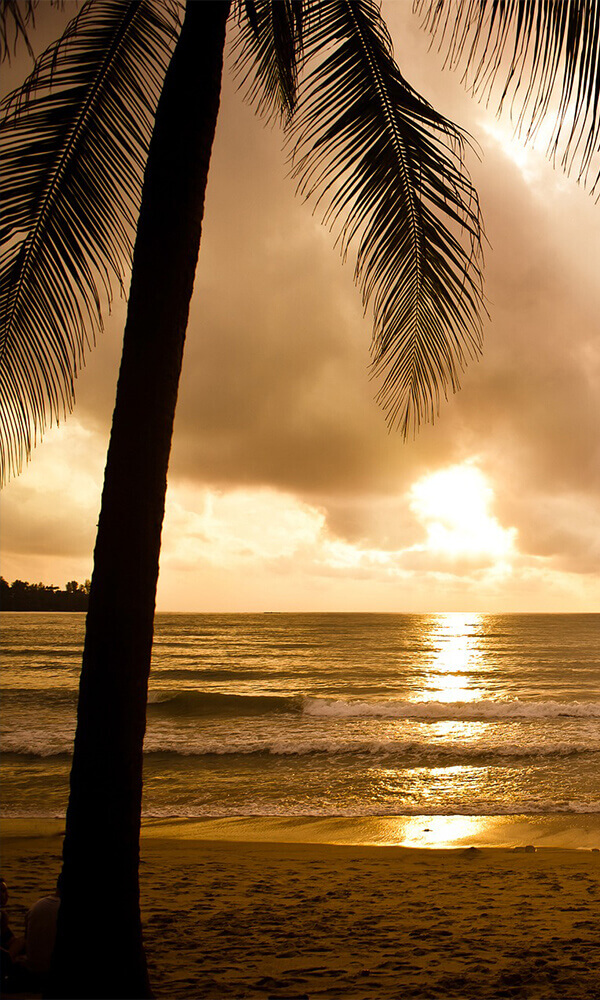 The Attraction of Phuket Island
You only have to visit Phuket island once to be enchanted by its people and culture. No matter how long you stay, you will come across foreigners who are living happily on the island, having bought a little slice of paradise.
They may have been planning their retirement for many years, and are finally in the position to make the move. So they ask themselves: "What is stopping me from calling Phuket home in retirement?"
The growth of new international schools in Phuket has also attracted young families with children looking to start a new life on the island. In some cases, one or both parents have employment in Thailand, or are looking to start a business here. Alternatively, one parent might be a weekend commuter to another Asian city, while their family stays in Phuket.
Whatever their reason for moving to Phuket, people are looking to buy or rent homes. But even those who are not moving here are buying properties to capitalise on the rental market, which they view as a solid long-term investment with good returns. If they do visit their property, it may only be for a couple weeks a year.
So what attracts people to Thailand in general, and Phuket in particular?
Sun, Sea, Sand
The most valid reason for being bullish on Thailand's property sector over the long term could be described as "love at first sight".
And what is not to love! Phuket offers sunny days, stunning beaches and amazing scenery. It is a tropical island with a relatively mild rainy season. There are no typhoons like the ones that punish the Pacific each year, nor does the intensity of the rain come close to the monsoons which strike the Indian Subcontinent.
For most of the year, the weather is out of this world! Anyone who loves the beach, the sea, surfing, sailing, boating – or even just sunshine – absolutely falls in love with Phuket Island.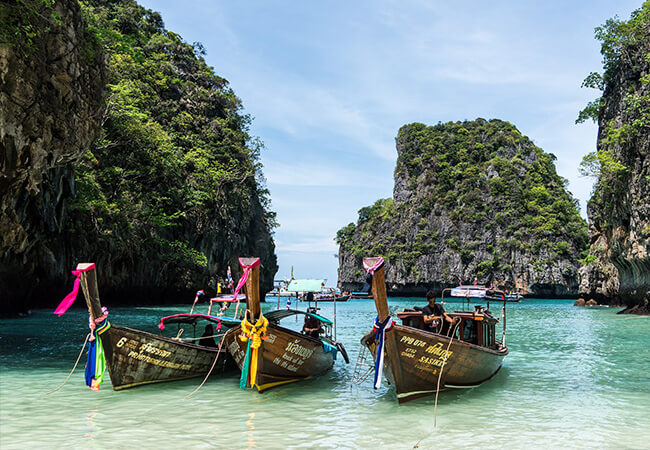 Housing Affordability
Compared with other tourist destinations, the Phuket property market is very affordable. The island has been especially popular with Russian and Chinese investors, as property booms in their respective countries have priced them out of the market for entry level homes.
People pay top dollar in Europe or the US to live in a warm climate with beaches, but a quality one bedroom (freehold) condominium in a nice location of Phuket can start as low US$ 100,000.
For anyone with a larger budget, looking instead at the luxury end of the spectrum, there are sea view penthouses with private pools which run into millions of US$, as well as breathtaking villas which can cost tens of millions.
Hospitals
A major concern for foreigners of any age is the availability and standard of medical care. On this point there is no need to worry. Phuket's hospitals are praised for both the quality of care and the excellent value for money they offer.
In addition to smaller specialist clinics and medical centres, Phuket Island is home to two major accredited hospitals, which are frequented by patients from all over the world. The Bangkok Hospital Phuket and Siriroj International Hospital are modern facilities which equal (and in some cases even surpass) western standards.
Thailand is a major Southeast Asian hub for medical tourism, as well as dental tourism with people flying into the country for a wide variety of surgeries and treatments every day. In addition to the excellent facilities in Phuket, Bangkok boasts Bumrungrad Hospital, one of the finest hospitals in all of Asia.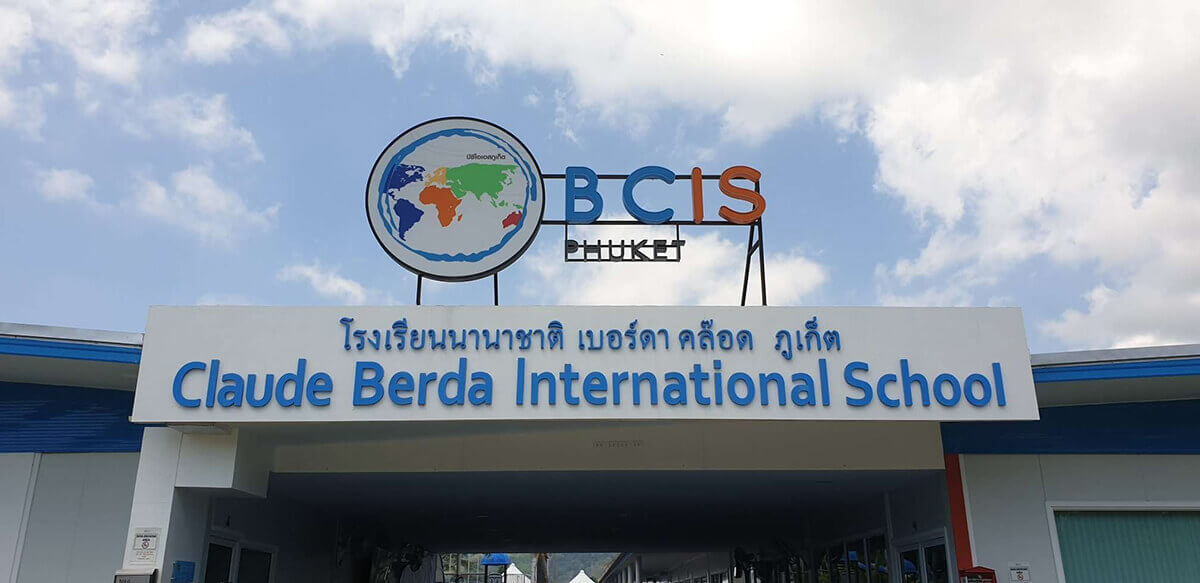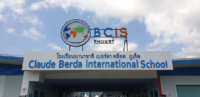 International Schools
The tremendous influx of foreign nationals over the last decade has brought with it a corresponding growth in the number of international schools in Phuket. Certainly in the years leading up to 2019, every few months sees a new school opening, accommodating students from 18 months up to 18 years of age.
International schools on the island cater to all nationalities. While the American, British, Canadian and French curricula are the most common, instruction is also given in other languages including Russian, Chinese, Korean and Spanish. Most international school children are also taught the Thai language and introduced to the wonderful Thai culture.
A number of international schools are in the South of the island, but The British International School is more centrally located in the Koh Kaew area, not far from the Boat Lagoon and the Royal Phuket Marina (RPM). The impressive UWC (Unity World College) is the furthest north, and offers a high standard of education with world-class facilities.
One of the newest up-and-coming schools in the South is BCIS (Berda Claude International School) in Chalong, a French/English school with extremely competitive fees, high standards and a rapidly expanding enrolment. The school has expanded at an impressive pace, including the addition of first class sports facilities and Southern Thailand's first planetarium (currently under construction).
Phuket Yachting, Marinas and Ports
Fifteen years ago, Phuket Island only had two marinas. Today there are four major marinas situated along the East Coast: The Boat Lagoon, The Royal Phuket Marina, Ao Po Marina, and (further north) The Yacht Haven.
Phuket hosts the annual Phuket International Boat Show (PIMEX) which attracts prestigious yacht and boat builders, not to mention boating enthusiasts from all over the world.
Still in its infancy compared with other countries, the yachting industry has plenty of room to grow, but as more people experience Phuket, it will only continue to prosper.
Ongoing Infrastructure Improvements
For the past 20 years, and with a noticeable increase in pace in the few years leading up to 2019, Phuket Island has been on a development fast track, and the improvements in infrastructure have helped transform the island into a global tourist destination.
In addition to expanding and upgrading the airport, the island has added a modern bus service connecting the airport to the south of the island. Improvements to the road network are ongoing, including tunnels to alleviate traffic at key intersections.
The subsequent inflow of tourists and capital has coincided with the addition of world-class leisure and recreational facilities. All of these improvements have attracted not only tourists, but also new residents and investors.
Recreation and Tourist Attractions
New and improved tourist attractions continue to appear on the island. These include an ice skating rink, water parks, zip-lining, and aquariums, all of which offer an alternative to the more traditional jungle trekking, elephant rides and boat excursions.
There are always new things to do in Phuket, ensuring that there really is something for everyone.
Golf Courses
Phuket's golf courses are world class. There are currently seven courses to choose from, each one offering beautiful landscapes and unique challenges. Loch Palm, Red Mountain, Blue Canyon, Mission Hills, Phuket Country Club, and the Laguna Golf Club are all on the island, while the Katathong Golf Resort & Spa is a short drive north of Phuket, near Kao Lak.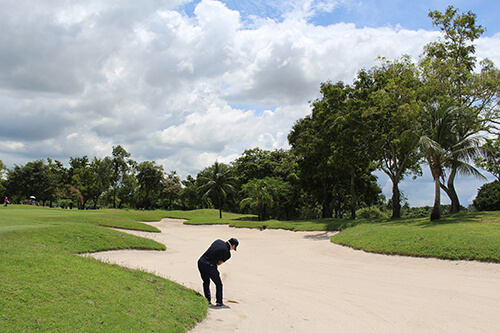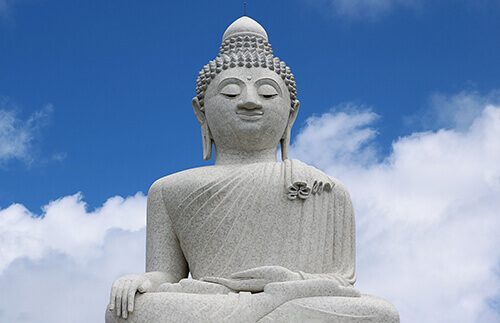 World Class Shopping
The retail shopping experiences in Phuket continue to amaze us all. For example, the Central Shopping Mall is a marvel in the tropics. Central now has three different buildings, joined together by covered walkways across the major Darasamut Intersection, and each building is a discovery in itself.
The addition of Central Floresta to the original Central Festival offers a combined total area of 400,000 m2, with 185,000 m2 of retail space accommodating over 700 stores – the most in Southern Thailand. The Central complex offers fashion brands from the high street to the high end, as well as an international supermarket and English language cinema.
But Central is by no means the only option on Phuket Island. Modern shopping villages, business centres, factory outlets, duty free malls and supermarkets are sprouting up right across Phuket. This trend is expected to continue well beyond 2019.
Modern amenities are nice, but the well preserved Thai culture and way of life are what attracted most expatriates to the island in the first place. And there are obviously plenty of local markets that still offer that traditional Thai ambiance, and the traditional local prices!
In a Nutshell
People may originally come to Phuket Island as tourists, but many of them come back as residents, or to have a holiday in the condo they bought on a previous visit.
While the climate makes it a popular holiday destination, the affordability of condominiums and houses makes it popular place to live or invest in the Thailand property.
Year-on-year increases in tourist numbers and a greatly improved infrastructure have seen the island continue to experience buoyant growth. More and more potential investors have taken note of this growth and have seen the potential of investing in the Phuket property market.