Thailand has been shown consistently to be one of the best places in the world to retire.
Retire in Phuket as an expat
There may be cheaper places to retire than Thailand, but Phuket has so much to offer that retirees are still flocking to the island in droves.  They want to live out their years in the lifestyle they have always dreamed of, and one which may not be affordable at home.
Some retirees choose to relax every day by their pool or on the beach, and soak up the tropical climate, while others fill their time exploring the island, the country or the region, making every day a new adventure.
Phuket has something for everyone, and as the population has grown the island's infrastructure has continued to improve.  From transportation to dining to shopping to first class medical care, you'll be able to find all the luxuries you would expect from your home country.
As long as you over 50 years of age, have sufficient funds in the bank (only 800,000 Baht) and/or proof of a retirement income (over 65,000 Baht per month) you can apply for a retirement visa.
Types of Retirement Visas
There are two classes of visa for retirees, known as the Non-Immigrant O-A Visa (or "O-A", for short) and the Non-Immigrant O-X Visa (or "O-X").
Retirement Visa Requirements
The two classes have different periods of validity and different conditions, but following requirements must be met when applying for either:
You must be aged 50 years older on the day of submitting application.
You must not be prohibited from entering The Kingdom for any reason detailed in the Immigration Act B.E. 2522 (1979).
You must provide a letter of verification that you have no criminal record in either Thailand, your country of nationality, or your country of residence (i.e. if you are British, live in Vietnam and are applying for a Thai retirement visa, then you will need verification letters from Vietnam, the U.K. and Thailand). The letter must not be more than three months old, and must be issued from a State or Federal Bureau of Investigation only – no online printout of a criminal record is accepted.
You must provide a medical certificate (not more than 3 months old) confirming that you do not have any prohibitive diseases (e.g. Leprosy, Tuberculosis, drug addiction, Elephantiasis, third phase of Syphilis) as spelled out in the Ministerial Regulation No. 14 B.E. 2535.
Employment while you are in Thailand is not permitted.
Applying for the "O-A" from Overseas
The O-A visa is valid for one year, so you will need to ensure that your passport is valid for at least 18 months at the time of application.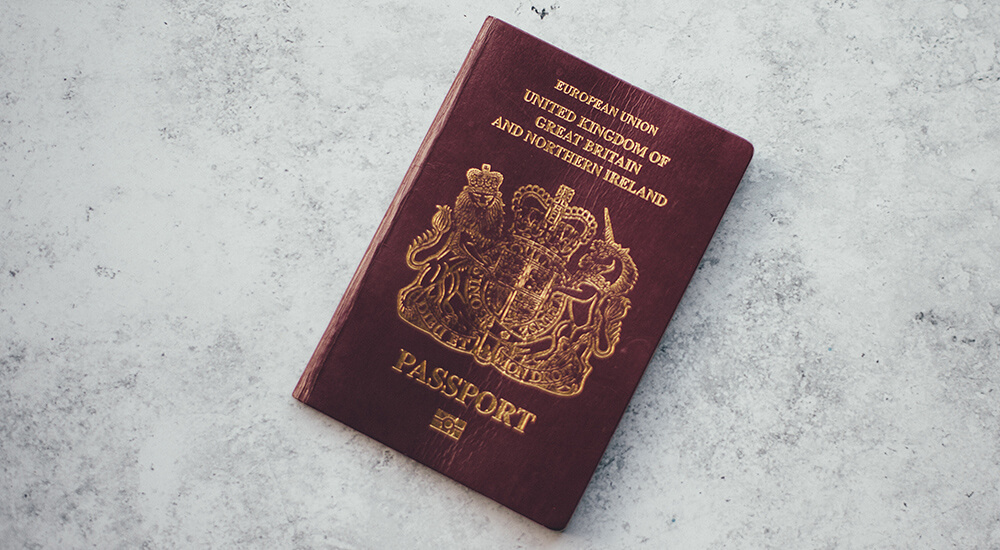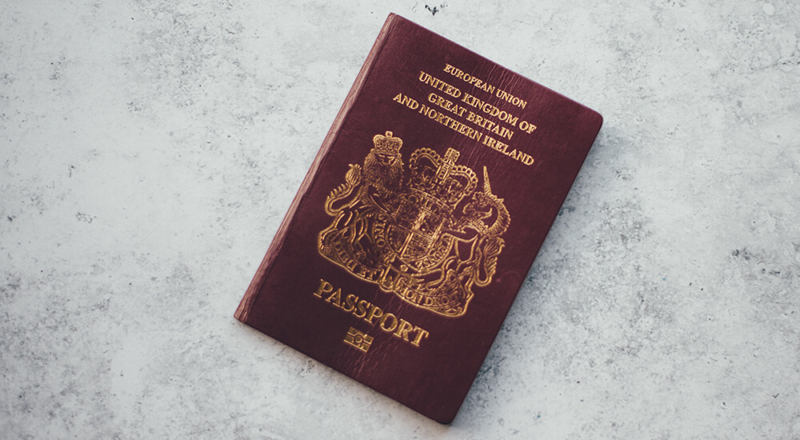 You should also ensure that you have a handful of visa pages left because every time you travel in or out of Thailand during that year, you will receive at least 4 stamps in your passport.  Depending on the precision of the immigration officers in each country, that could mean an entire page is taken up by one trip.
Visa Application Fee
There is a US$200 application fee (THB 5,000, or equivalent in the currency of the country where you apply).
You need to submit two sets (i.e. two copies) of the following documents:
Copy of Passport (photo page and all visa pages – even blank ones – and you must sign each page)
Visa Application Form (The form will vary slightly depending on the embassy or consular office which issues it. Be sure to use the form issued by the consular office where you intend to apply. These can typically be found on their website.)
Personal Data Form (Should also be available on the website of the consular office you will use for the application.)
Medical Certificate (as detailed above)
2 x Photographs (2" x 2") – Photos should be taken against a white background, and you should not wear a hat or glasses in the photo. Your name should be written on the back of each photo. (Because you are sending 2 sets, be sure to have 4 total photos.)
Evidence of Finances – this will be both your bank statements and a verification letter from your Thai bank, both confirming that you have the necessary THB 800,000 Baht in the bank. (If you are renewing the O-A Visa, you must show that at least THB 800,000 remains in your bank account every time you reapply for a retirement visa.)
If you are demonstrating monthly income, as opposed to THB 800,000 deposited in a Thai bank, you'll need a notarized affidavit from your embassy confirming your monthly income to be not less than THB 65,000 per month.
It is also possible to show a combination of both deposit accounts and monthly income, as long as the total exceeds THB 800,000 for the last year.
For those individuals with Thai spouses, they will also have to show proof of income, but the amount is lower – only 40,000 Baht per month. They will also need to show proof of some monies in the bank.
"Fit and Proper Person" (as per #3 above)
For married foreign retirees, a notarized copy of the marriage certificate must be provided for the foreign spouse.  Your spouse can be issued an O-A Visa if he/she is eligible, but if not, an "O" Visa will be issued in conjunction with your "O-A" Visa.
Applying for the "O-A" within Thailand
Obtaining a retirement visa for Phuket, or anywhere else in Thailand, is easy and relatively inexpensive. Apart from the application fees, the only costs involved are the time to collate all the paperwork, the photocopying/printing costs, and the notary fees for some of the documents.
If it all looks a bit too daunting to do yourself, there are many visa service companies in Phuket which can guide and assist you with the application for a relatively modest fee.
Please note, that 3 copies of the application form are requested, but you should always bring duplicate sets of the documents, as well.
The Process of Obtaining Your Retirement Visa
If you are in Thailand on any visa other than the "O", you will first need to apply for the Non-Immigration "O" Visa. This is a 90-day visa, and you should only apply for the O-A retirement visa in the last 30 days of the validity of the "O".
The fee is THB 5,000 for a multiple-entry O-A Visa.
Because you will, by definition, be needing an extension of your "O" visa while you await your retirement visa, you will need to submit Form TM.7 to extend your visa.
The other documents to submit are much the same as for applying from overseas, namely:
3 copies of completed visa application forms.
3 passport-sized photos (4 x 6 cm) of the applicant taken within the past six months.
A personal data form.
A copy of bank statement showing a deposit not less than 800,000 Baht or an income certificate (an original copy) with a monthly income of not less than 65,000 Baht.
When submitting your bank statement, a letter of guarantee from the bank (an original copy) is also required.
The requisite letters of verification that you have no criminal record (as detailed above).
A medical certificate issued from the country where the application is submitted (as detailed above)
Multiple-Entry
The O-A visa is a multiple-entry visa, but if you plan to travel outside of Thailand during the year that your visa is valid, you must apply to the immigration office for a re-entry permit before departure.  Be sure to apply for the multiple-entry re-entry permit, not single-entry.
Failure to do so will invalidate your O-A Visa, and upon your return you will only have the standard 30-day visa exemption (if your country offers that).
The 90 Day Reporting Obligation
Residents of Thailand with a retirement visa are required to report to an immigration office every 90 days. This is essentially to let the authorities know that you are alive, in good health, and that you are still living in Thailand.
The reporting does not have to be done in person, and there are many service companies that can assist you.
But please do not take this requirement lightly or view it as optional – it is not!  If you do not file a 90-day report, you will be subject to fines.
If you have left the country during the 90-day period, you do not need to do separate reporting because the re-entry permit will serve that purpose. Upon returning to Thailand, you then have a new 90 days until you must report. 
Retirement Visa Extensions
Once you have your retirement visa, you'll find it easy to apply for an extension each year. It is more or less the same procedure, requiring many of the same documents, but the process will almost certainly be smoother the second time around.
The application for a "Visa Extension" must be done before your previous visa expires, and don't forget, that if you are applying from within Thailand, you must have a "Non-Immigrant "O" Visa before applying for the "O-A". 
"Non-Immigrant O-X Visa"
If you have decided that you are definitely staying in Thailand for the long-haul, then you should consider applying for the "Non-Immigrant O-X" visa. ("X" is of course the Roman numeral for 10, so as you might expect, this multiple-entry visa allows you to stay in Thailand for up to 10 years.)
In order to be eligible for an O-X Visa, you must hold a passport from one of the following countries:  Australia, Canada, Denmark, Finland, France, Germany, Italy, Japan, Netherlands, Norway, Sweden, Switzerland, United Kingdom, United States of America.
According to the official rules, "the holder of this type of visa is allowed to stay in Thailand for 5 years each time (total 10 years)" – in other words, the initial visa is valid for 5 years, and can be extended for a further 5 years.
The five requirements listed above apply to both the O-A and O-X visa, but the other conditions which must be met for the O-X are slightly more stringent.
The only requirements which are actually more lenient relate to your passport – you only need to have 6 months validity at the time of application, and there must be one full page available for the visa.
Visa Processing Fee
The visa processing fee is US$400.  This is double the cost of the O-A visa, but considering that the O-X is valid 5x longer – and you don't have to complete the paperwork every year – it is certainly worth the extra expense.
The capital requirements are more extensive for the O-X visa, namely you must have either (1) deposits of not less than THB 3 million (ca. US$100,000) in a Thai bank, which must be confirmed by a copy of your local bank statement and a letter of guarantee from the bank.
A minimum balance of THB 3 million must be maintained for at least 1 year after receiving the visa; or (2) deposits of not less than THB 1.8 million (ca. US$60,000) in a Thai bank AND proof of an annual income  not less than THB 1.2 Million (appx. $40,000 per annum).
Healthcare Requirements
A health insurance plan with coverage for outpatient treatment of no less than THB 40,000 and inpatient treatment of no less than THB 400,000. More information on local health plans.
If you are accompanied by your spouse, then you will also need a marriage certificate.  Your spouse must be able to provide the same documentation for herself/himself.
If your spouse and/or child are not eligible to apply for the Category 'O-X' Visa, they should apply for Category 'O' or "O-A" (or an "ED" visa for your child if they are studying).
Reporting Obligations
As with the O-A visa, every 90 days holders of the O-X visa must confirm their continued residence in Thailand with the Immigration Bureau. Again, there are services which can assist you with this.
Yearly Check
An additional requirement with the O-X visa is that you must report, in person, to an immigration officer every 1 year for the examination of your qualifications and supporting documents.
Specifically, as mentioned above, they will be looking to ensure that you continue to meet the capital requirements and that your health insurance coverage remains in force.
The Ministry of Foreign Affairs website does not provide details on the O-X visa, so the following is from the website of Thai Embassy in the United States
You should inquire with the local consular office where you intend to apply to confirm required documents, as well as the amount and currency of payment.
Non-Immigrant O-A and O-X Visa (Summary)
If the application is made inside the Kingdom of Thailand:
You must be at least 50 years old
Passport must be valid for at least 18 months (for an O-A visa) or at least 6 months (for an O-X)
Personal data form
Proof of either funds in the bank or monthly income
Copy of your Thai Bank Book
Verification letter from your Thai Bank
Confirmation of health insurance (O-X only)
A completed Visa Form
Departure Card TM 6 (the half of the "immigration card" which is stamped and given back to you on arrival)
Signed copies of every page of your passport
Passport photos
See our other visa related articles:
Thai Visa Information Guide – List of Visa Types in Thailand
Thailand Visa and Passport Requirements
Starting a Business in Thailand
How to Apply for an Education Visa in Thailand
Sources for this article
The quoted fees (and even the stated requirements) can vary slightly depending on which consular website you are looking at.
Here are three sources for reference:
The Ministry of Foreign Affairs of the Kingdom of Thailand
Website : http://www.mfa.go.th/main/en/services/4908
Phone : 0-2203-5000
Address : Ministry of Foreign Affairs Sri Ayudhya Road, Bangkok 10400 Thailand
The Royal Thai Embassy in London
Website : http://www.thaiembassy.org/london/en/services/7742
Phone : +44 207 589 2944, +44 207 225 5500
Address : 29-30 Queen's GateLondon, SW7 5JB
Royal Thai Embassy in Washington D.C.
Website : http://thaiembdc.org/visas/
Phone : 202-944-3600
Address : 1024 Wisconsin Ave. N.W.,Washington, DC 20007
And also see our other sections about Phuket: