How to Excel at Marketing Your Property
Want to immediately increase your property's rental income? Here are some invaluable marketing tips and sure-fire strategies to give your rental business an extra lift today.
How to Stand Out In the Crowd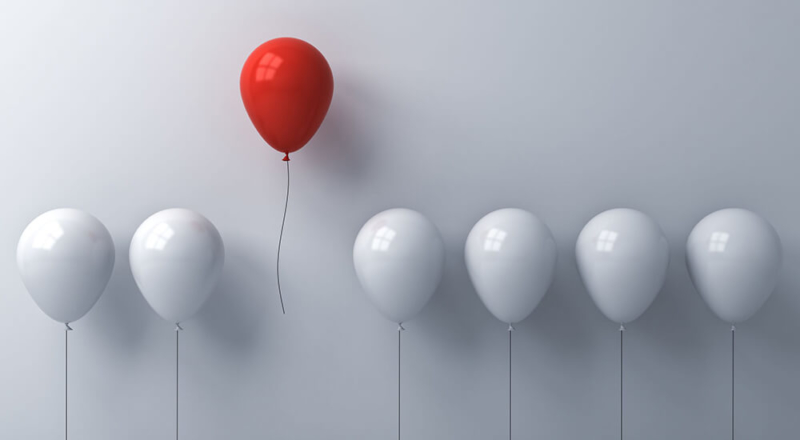 While Phuket has seen year-on-year growth in the number of tourists arriving on the island, the market for property rentals remains a highly competitive one.
There are any number of reasons why one property will be rented more successfully than others.  In fact, the devil is very much in the detail . Very often the smallest things can make the biggest difference to potential renters.
Even during the peak season (December to March) some properties find the going tough. But when you take a closer look, it is easy to see why they are struggling.
We have seen so many properties fail in the rental market, despite their huge potential, because the owners didn't follow some basic "rules of rental".  Others have fallen short because the owners (or in some cases the agents) didn't pay any attention to details.
Discerning holiday makers want to feel at home and they want good value for money. This does not mean they want a cheap price; it means they want to feel like they are getting what they paid for. If they paid luxury prices, they expect luxury. Satisfied customers will leave positive reviews, and without good reviews your job is going to be much (much, much) harder.  Successfully renting your villa becomes nearly impossible if you are getting a slew of negative reviews.
As an owner, you want your holiday rental business to be a success, and that does not happen automatically.  Have a game plan – a strategy to get your property noticed, and keep one step ahead of your competitors.  (Yes, competitors.  You are in competition with every other villa on the island.  Don't ever lose sight of this fact.)
Here are a few simple guidelines that you can follow to ensure that you are maximizing your rental income.
First and Foremost – Make Your Property Legal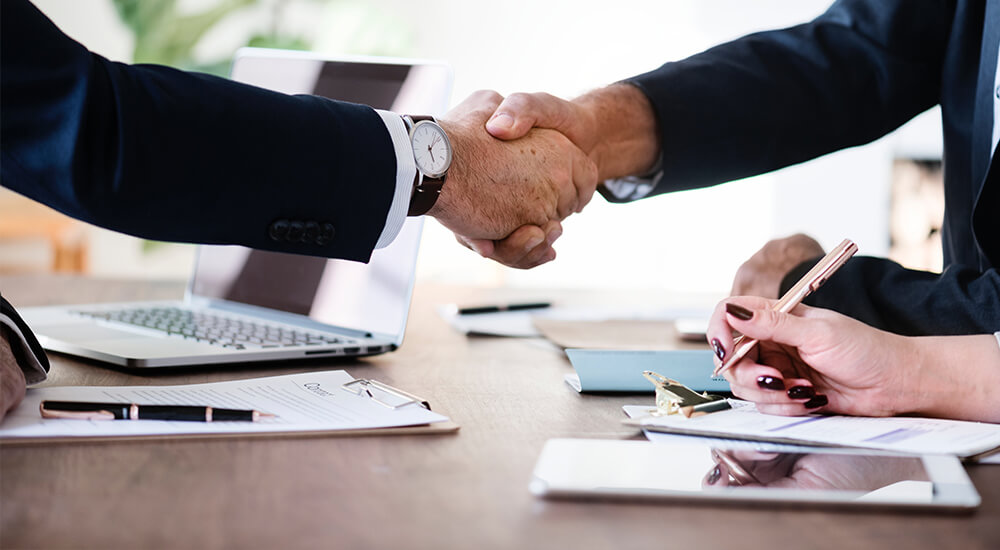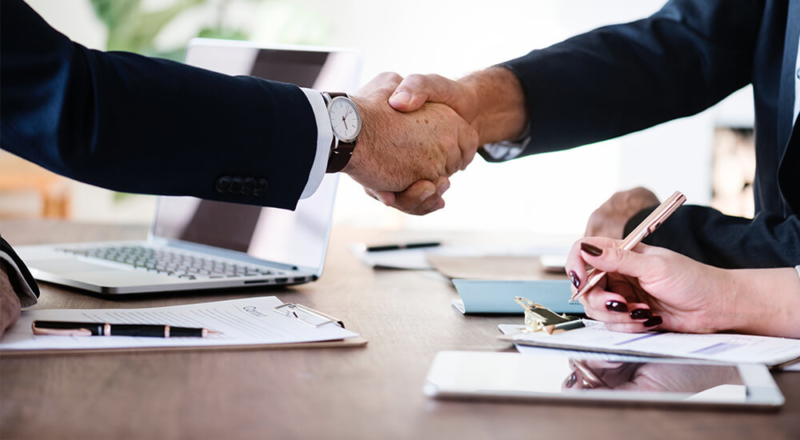 People don't get away with breaking the law in other countries.  So why do property owners expect to get away with it in Thailand?
It's almost absurd the number of people who (knowingly or unknowingly) operate under the radar here. They don't follow the correct procedures when they rent their properties out to holiday makers.  And most of them don't pay any taxes on their rental income.
Registering your home is the first step, and it is relatively simple to do.  Once you've registered, you have the freedom to legally market your property around the world.  Long-term rentals are not so much of an issue, but if you are planning to rent your property on a weekly or daily basis, there are further steps to take.
Short-term rentals are defined as anything under 30 days, and these require a license, which is easily obtainable. You will also need to notify immigration when your foreign guests arrive on the island.  This is a statutory requirement for anyone offering short-term rentals.
And while taxes are not nearly as painful as in other countries, you are still required to declare and pay tax on your rental income.
These are the main areas where many owners fall afoul of the law when renting out their Phuket properties.
Wouldn't it be liberating to know that you have made everything above board with your villa rental?  Because only then can you delve into the lucrative Phuket rental market without any fear of legal recriminations.
We've already seen the first hints of what will likely be larger clampdowns on illegal rentals in Phuket. By registering your property and following the correct procedures you will be among those owners who avoid  fines for each violation.
So if it's really that easy, why would anyone choose to operate illegally?  We don't know, either.  But we do know that potential recriminations are not limited to violations of the Hotel Act.  If ownership is through a Thai company, there could also be potential violations of the Land Act, Civil and Commercial Code and Foreign Business Act.
These carry far stiffer penalties, and any property red flagged for illegal rentals will also alert the authorities to these other violations.  Why attract attention to yourself?
Related articles:
Renting versus Buying Phuket Property
A Beginners Guide to Hosting Your Phuket Property
Defining Your Strategy:  Set Your Rates and Be Realistic
Once you have the legalities taken care of, it is time to focus on your strategy.
In our experience, if you have a nice property, and you go that extra mile to make it stand out compared to similar properties, you will reap the rewards.
Clearly define your objective, then build your strategy based upon this.
What are your home's unique selling features?
How much effort do you want to put into renovations and finishing touches?
What price point do you want to aim at?
How much effort do you want to put into marketing?
Do you want to attract people on price alone, or are you aiming for the higher end of the market?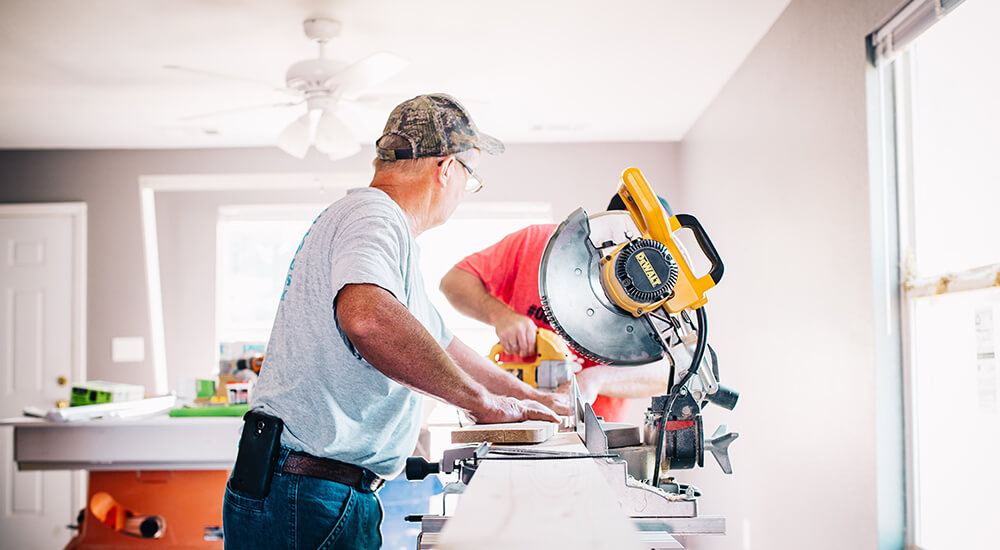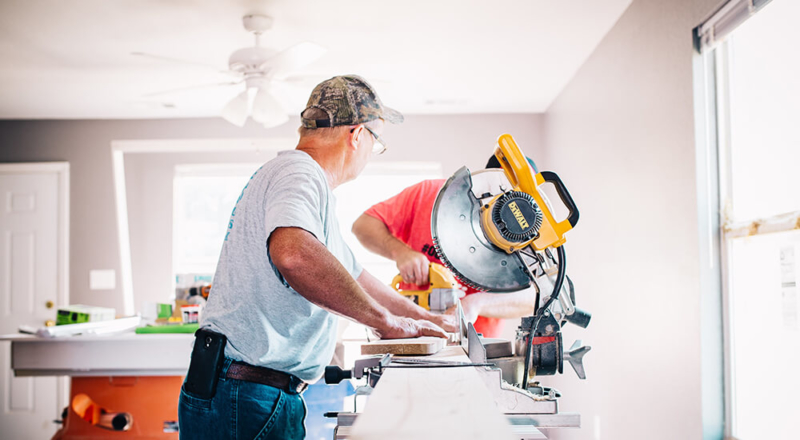 Renovations do not even have to be major to make a difference.  A simple coat of paint can add a few thousand Baht each month to the rental price.  If the property is older, refinishing the hardwood or tile floors will always add to the appeal.
When it comes to "finishing touches" these can be even more basic, but ultimately equally lucrative. For example, pay someone to professionally clean the home from top to bottom. Add a few tasteful decorations – even throw pillows and bed runners can be enough to attract renters.  Once you've done this, arrange for professional photographs or video for marketing purposes (more on that later).
By giving serious thought to your marketing strategy, it is easy to rejuvenate a property and optimise the occupancy rates.  Of course, you can't expect to rent it 365 days a year with short-term rentals. (Wouldn't it be great if you could!?) But the right strategy will improve your current profitability.
If you are really "going for it" then you must devise a strategy that brings in either the maximum number of clients or the maximum revenue per rental (or ideally both). Either way, maximising your exposure through marketing is paramount.
With tourism on the rise throughout Thailand, you should be canvassing every region of the world for either short-term or long-term tenants.
It would be foolhardy not to take advantage of the current opportunity being offered by Thailand's booming tourist industry.
The important thing to ask yourself is what you want to achieve from your rental property. Do you want to run it as a profitable business or simply make enough to cover your property's expenses?  Or are you targeting something in between?
If you are trying to maximise income, but also want to be more "hands-on" with the day-to-day operations, upkeep and maintenance, this is difficult to do on your own.
A reputable property management company can assist you with all of this.  The successful management companies remain in business for decades because they are good at what they do.
Uses a management company naturally involves a fee, but once you see the money coming in on a regular basis, you'll realise it was well worth the effort.
Be Fair With Your Marketing and Prices
When it comes to fair standards in marketing and advertising, Thailand is a non-regulated market. There is always the risk that a property being bought or rented in Phuket looks completely different to its photographs.
We've seen properties advertised using photographs from ten years ago, even though the property today is unrecognisable from those pictures.   But that is not even the most deceitful practice we've observed.
We have come across countless properties that are nothing short of atrocious. Sometimes the problem is as "minor" as a TV that doesn't work.  Or maybe the property is just in need of a slight clean.
But other times there are broken tiles everywhere, mould on the walls, or rattan patio furniture falling apart.  In some cases there is even decking which is rotten to the core.  And yet these places are still being rented for what most people would consider premium rates.
It is possible that the owners are "absentee landlords" using disreputable agents.  In other words, they may be honestly unaware that their property has fallen into such a state.  But whether the blame lies with the owner or agent, such willingness to blatantly dupe holiday makers is audacious.
Our point here is this:  if you're planning to base your strategy solely on price competitiveness, be fair in your marketing.  If you offer quality, deliver quality.
Please don't attempt to rent your property out if it has any problems similar to those mentioned above. (And don't allow your agent to do so either.)  Such behaviour gives the Phuket rental market a bad reputation, and ultimately devalues your property.
Be OTT in Your Descriptions… But Don't Lie!
From a marketing perspective, you want to make the most of any unique features that your property offers.
Everything has a selling point, and each individual feature will be attractive to someone in the world. If you want to be successful, however, focus on your property's most universally appealing attributes.  Make a list and consciously be aware of each feature as you prepare the marketing strategy.
Stress them. Elaborate on them. Marketing is all about salesmanship – any potential renter will know they are being sold to, but they don't want to be lied to.  So don't lie.
The best feature of your property may not be physical. Perhaps the amenities are not the best.  Maybe the pool is not the biggest. But it could be the value for money that renters get for your location is second to none.  If value for money is the best selling point, make sure you stress this.
For higher-end properties, you probably want to highlight the high ceilings or the quality of the fixtures and finishings. For some guests, a full western kitchen with European appliances is a major selling point.
It may also be the location and the views that guests will have from your villa. Phuket is a tropical paradise. If your property allows guests to appreciate this fact then by all means . . . shout it from the roof tops in your marketing!
Your aim is to create a unique proposition so would-be clients will relate to your product.  Guests should view what you have to offer as being superior to comparable properties.
If their holiday was enjoyable, and they feel your accommodation added to that enjoyment, they will also recommend your property.  They will tell family, friends and even work colleagues.  At the very least, they will "like" you on social media.
Some of this might hinge on the personalised service you offer. Very often it is the littlest things which go the longest way toward renting your property. Be pedantic. Be finicky. The effort is worth it.
When it comes to connecting with people or touching them emotionally, two plus two really can equal ten.
A Picture is Worth a Thousand Words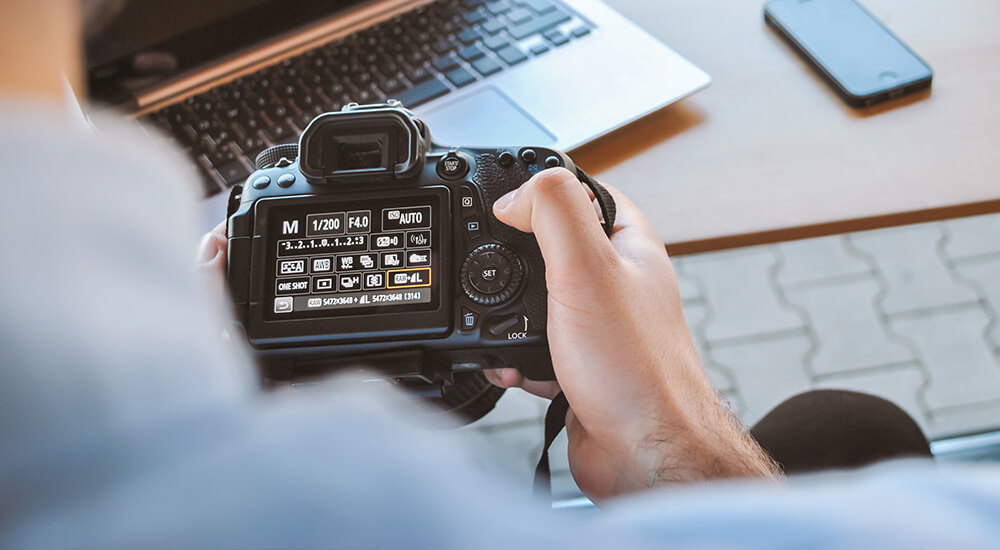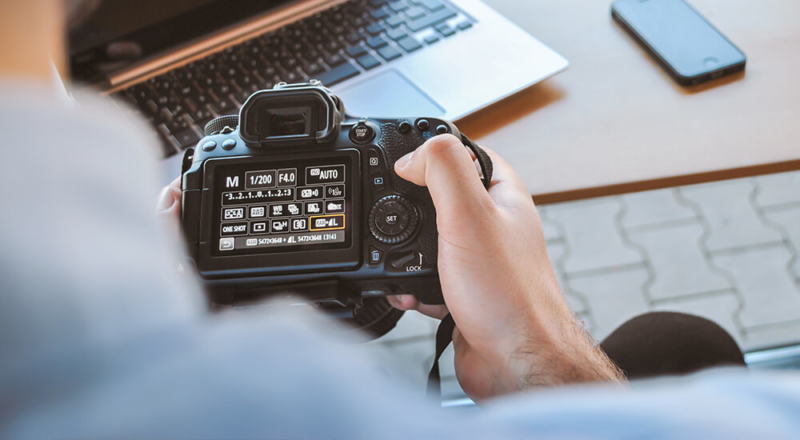 We mentioned above that you should arrange to have the property professionally cleaned before doing the marketing photos/video. Photography is another area where it is imperative that you bring in a professional.
If they are not able to view it in person, it is vital to help potential guests "connect" with your property. Top-notch photos are essential for maximising your rental income, especially if you are using social media.
It's all about first impressions. It's about the wow factor. You want to create as stunning a visual experience as your property is capable of producing. People's first impression should to be, "Wow!"
Studies have shown that, whether selling or renting out a home, spending money on an expert photographer is worth every penny.  A good photographer should capture the unique and most captivating features of your property.
There are good photographers and there are average photographers.  Make sure you find someone who can show you a portfolio of other properties they have shot. You want to see exactly what you are going to get.
(Please note:  It is a photographer's property portfolio you want to see. A talent for photographing portraits and landscapes will not necessarily translate into a talent for capturing a property.)
But the ultimate and most vital decision is down to you:  which photos to use?  Cast a critical eye over the photos and select the ones that capture the essence of your home.
Oh, yeah, and always ask for the B cuts.  These are especially useful when advertising your property on social media where you want to constantly "keep things fresh".
Be One Step Ahead with Your Marketing Campaign
Use Social Media – Websites and Facebook
If you are a high-end property owner, you may want to consider having your own website. This is especially true if you are working this rental venture on your own.
A good IT person to create and maintain your website is relatively cheap in this part of the world.   It takes a bit of work to make your content look professional, but it pays for itself many times over.
A website works well in conjunction with a Facebook page. But if you don't want to set up a website, then focus on a dedicated Facebook page for your property.
In addition to profiling your property, you can post snippets of information or even articles about Phuket. You'll be surprised just how successful this can be after you've built a good following or had some positive reviews.
If you are making this your full time job, there are other social media avenues you may want to explore.  You might even consider starting a blog.
All of this can be done in addition to the usual marketing tools, such as booking.com, airbnb, and similar sites.
(You may have heard that airbnb-type rentals have come under fire in many countries and cities around the world.  This has also happened in Thailand and Phuket because too many people have not taken the necessary steps to make their properties legal. We mention above how you can make your property legal.  This means you are free to offer short-term airbnb-type rentals, as long as you follow the rules.)
It is also worth investing in an "Online Availability Calendar". This makes it easy for people to check the open dates on your property against their own holiday schedule.
You may also want an Availability Calendar to let potential clients book your property online. These are fairly inexpensive, and in conjunction with a website and/or Facebook, allow you to offer a more in-depth service.
Contact Every Property Agent in Phuket
Get some help in Phuket. This is an absolute must.
Property agents are one of the most effective means of getting rentals, especially in the quieter periods.  Contact every single property agent in Phuket.  It takes a little time, but it's easily done without needing to drive around the island.
You simply go online and find the contact details for all the companies. Then send a generic email asking each of them to consider acting as agents for renting out your property.
Having a well-constructed flyer or mini-brochure on your property, with links to your social media pages, will help.  You may even consider setting up a drop-box with a larger portfolio of photos.
While you do sacrifice 10% of your earnings by using an agent, it pays for itself if you get guests renting during the low season. When tourist numbers are down, everyone is vying for the same customers.
Agents are the best way of finding these customers.  They'll likely also add your property to their own websites (giving you even greater exposure).
If they like your property, and know that you've looked after it, then yours might be the first property they show to interested parties.
Make Sure You Get Feedback and Reviews From All Guests
Always. Ask. For. Feedback.
Get clients to tell you what was lacking and what can be improved. Most people will actually enjoy giving you their two cents' worth.
You obviously don't want to hear serious criticism of your home or your service – no one does.  But if it is justified, take it to heart and be sure to improve the experience for the next guests.
It is important to pay 1 or 2 visits to your guests while they are here.  People might not make the effort to call you with a complaint or problem. But if you show up and ask if everything is OK, they'll be more likely to tell you what's wrong.
This gives you the opportunity to resolve the issue then and there – before they leave, and before they can downgrade your online rating.
Feedback will not always be complaints. We've had amazing positive feedback, and even tips on little things which could be added or changed.  This constructive criticism has helped us to know what's working and change what's not.
If you can improve the service, comfort, and all-round holiday experience for future guests, it is absolutely invaluable!
The best way to ensure repeat business is by making people happy with the service you offer.  Make sure every guest posts a review for you on their last day.  You could even send them an email or a WhatsApp message thanking them for their stay.  Include a link and ask them to click on that and rate their stay.
Great reviews are the lifeblood of your business, and the most powerful advertising tool at your disposal. Don't waste them!!
If you're new to property rental, you'll be amazed how your business transforms and evolves as a result of positive reviews. Good reviews lead to more enquiries, and those enquiries turn into confirmed bookings.
Remember Consistency
Be consistent. Don't build up good reviews, then drop the ball.  We've seen this time and time again.  It takes time and effort to get where you want to be, but no time at all to return to square one. Do not become a victim of complacency.
When the place gets busy, and an owner thinks they've made it, they often forget to focus on the little things.  When standards drop, ratings drop, and that can turn into a "death spiral" if not corrected.
Set your standards and adhere to them. Stay true to the philosophy that made your business successful in the first place.
Use a Property Management Company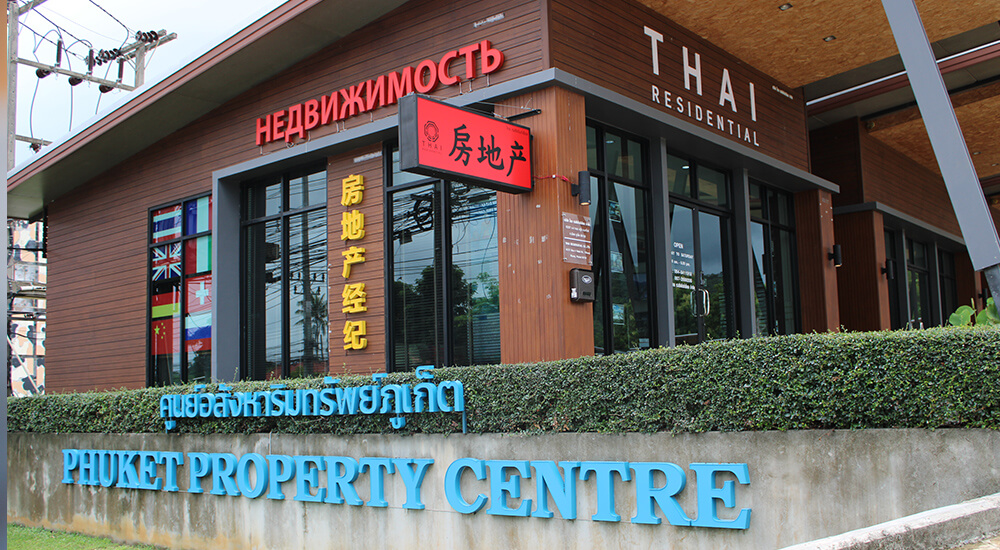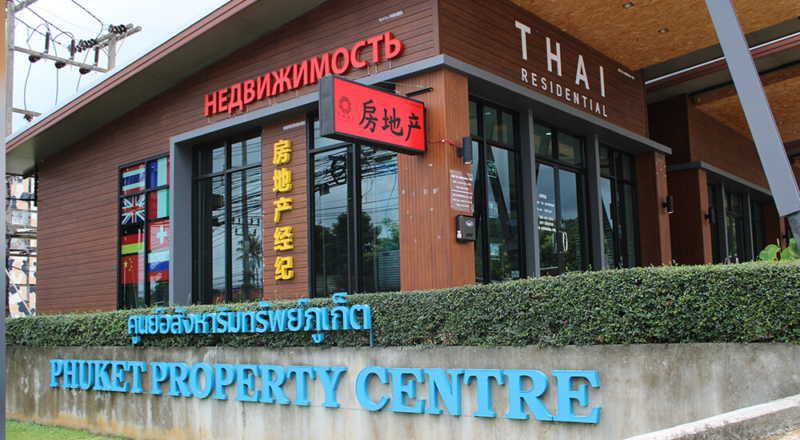 If all of the above seems too much for you to handle, then hire a property management company.
A good management company will have a team of workers who each specialise in a different area. What might seem like hard work to you, is a doddle for them, and just part of their everyday routine.
Most management companies offer a range of service packages.  These start with basic rental marketing, all the way up to a full service contract. That means, even with a rental company involved, you still have a choice. You can decide to take care of your property, but leave the finishing touches and rentals management to them.  Or you could let them handle the whole caboodle.
If you are an absent owner (i.e. living abroad) then a good management company will care for your property.  They will handle maintenance, and make sure even the smallest things are fixed.  They will change light bulbs, replace tiles, clean the pool and make sure the garden is kept in nice order. A trustworthy management company will look after your property as if it were their own.
They also alleviate the "headaches" for you.  They collect deposits, liaise with the local authority and immigration, collecting deposits, and they welcome the guests. If you don't live in Phuket they are your eyes and ears and your trusted representative on the ground.
In Summary
Very few villas "rent themselves".
When it comes to setting up and marketing your property, focusing on the minutiae will differentiate your villa from the rest.  If you get the little things right, the big things tend to fall into place.
But to be successful renting your property you need to be proactive. This means either being "hands-on" with the day-to-day marketing, operation and maintenance of your villa, or ensuring that you have someone on site to do this work for you.
Please see some of our other related Phuket property articles:
An Overview on Phuket Property Prices
The Rising Popularity of Branded Residences
Illegal Home Ownership in Thailand – An Inconvenient Truth
5 Essential Tips for Buying Property in Thailand
China's Spending Spree on Phuket Real Estate
Reasons to Invest in Phuket Property for New and Experienced Investors