Phuket Real Estate Agency
Real Estate Services in Phuket, Thailand
Thai Residential is an award winning Phuket real estate agency, focused on delivering our clients an unparalleled service with an emphasis on always providing the best advice. Our primary goal is to be the local real estate agency that buyers of Thailand real estate turn to for solutions, with only the best knowledge of the market, full transparency, and expert advice.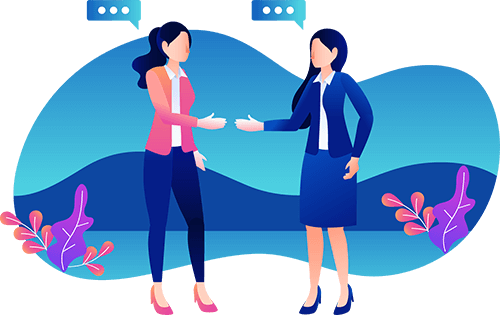 Phuket's No.1 Trusted Real Estate Agents
Our team of professionals in both Phuket and Bangkok work to our strict code of conduct and ethical practices, not found in any other real estate agency in Phuket.
We conduct due diligence wherever possible. Where more detail is required, we actively encourage using an experienced lawyer to ensure that our real estate agents are recommending to our clients only the best properties, including Phuket condos, villas and houses.
Our Real Estate Expertise is Your Advantage
Our experienced management team has been offering investment advice in Thailand for nearly 20 years, and during that time has won numerous awards, including recently being awarded "Best Real Estate Investment Advisor Asia" for 2019 by Global Business Insights in the United Kingdom.
All of our real estate agents can provide assistance throughout the sales process, from selection, legal guidance, and opening bank accounts, right through to registration and transfer of ownership. Our main office in Patak Road, Rawai covers the length and breadth of Phuket Island. Our experienced real estate agents speak English, Chinese, French, Italian, German, Thai and Russian.
Speak to an Expert. Call us Today.
Our real estate agents speak Chinese, German, Russian, Thai, French, Italian and English.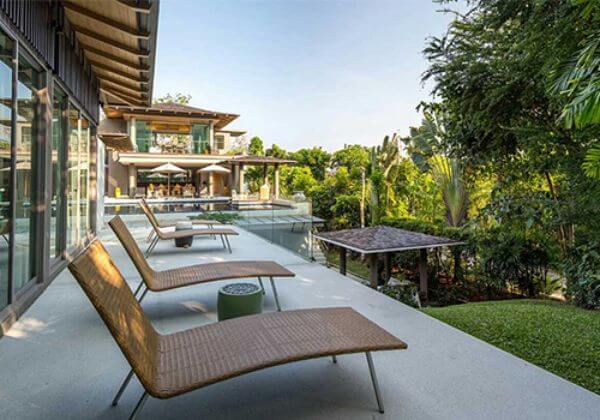 Find the Perfect Phuket Property
Once you have made contact and spoken with one of our experienced Phuket property advisors, we will arrange for you to inspect some of the properties on offer. We will listen carefully to what represents your ideal property, so that we may offer you a service tailored to your individual buying criteria. Our advisors and agents are well-informed, friendly and passionate about what they do and about the people they meet on the job. They will thoroughly enjoy showing you the beautiful properties on offer, and will take immense delight in finding you the perfect property.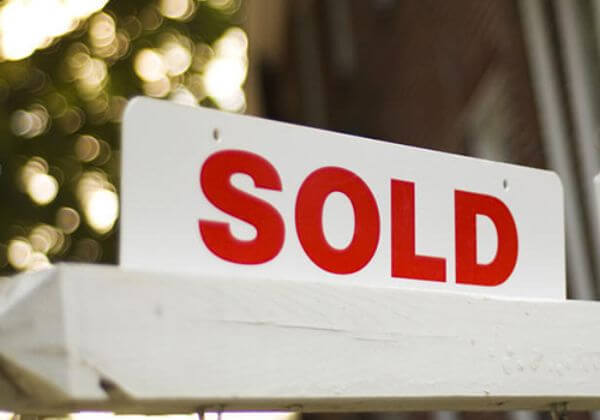 Sell Your Phuket Property
Thai Residential gives your property the full exposure it deserves. Our global listing service advertises your property on nearly 120 portals around the world, translates your property details into 16 different languages, and reaches over 200 million interested parties and potential buyers in 65 countries. Our dynamic marketing strategies can ensure your property is given maximum exposure, and is being viewed both in Thailand and worldwide. In short, we have a greater chance of finding the right buyer, which means we assist you in selling your home faster.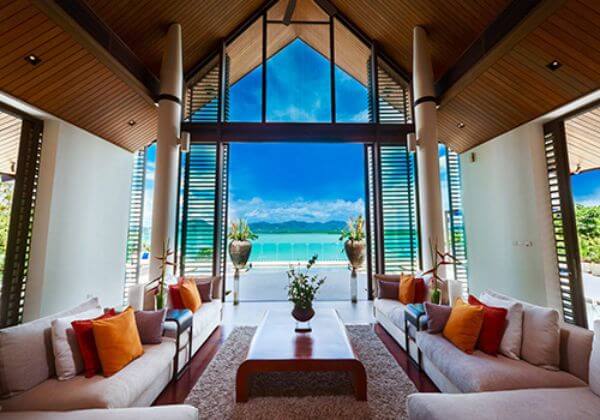 Smart Real Estate Investments
If you are looking for an investment property, our experience, attention to detail, stringent selection process, unparalleled due diligence and market knowledge will ensure you that we are the best real estate agency to speak to in Phuket. Many other Thailand real estate agencies fail to conduct the necessary due diligence leaving some investors with a potential time bomb. It is not until all potential risks or liabilities have been ascertained and mitigated that an investment can be fully appraised. It is only after due diligence that the true value of the property as an investment may be dispassionately assessed.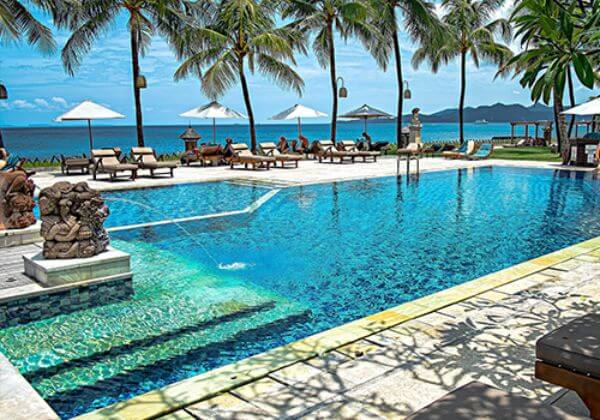 Hotels & Commercial Real Estate in Phuket
Thai Residential also offers hotels and commercial properties for sale in Phuket. If you are looking to buy or rent a business in Phuket or need expert consultation on how to open one, we can help you. We also assist in finding land for sale, as well as a comprehensive range of e-services for businesses. If you are thinking of buying Thailand real estate and want expert advice, then Thai Residential is the company you need to speak to.
Real Estate Locations We Cover

Our Agents Cover All Types of Phuket Property & Real Estate
Luxury Villas
Beachfront Property
Freehold Condos
Apartments
Bungalow Estates
Townhouses or Townhomes
Low and High Density Houses
Commercial Real Estate
Luxury Villa Rentals
Short and Long-Term Rentals in Phuket, Thailand

Phuket Luxury Villa Holiday Rentals
If you are planning a holiday in Phuket, Thailand and are looking for a luxury Phuket villa to rent on the island's famous West Coast, then you've come to right place.
Thai Residential takes extra care to include only the most exquisite, privately owned luxury villas in Phuket, which are sure to meet the standards you expect. We find you only the highest quality homes in amazing locations, which include some of the most breathtaking views of the Andaman Sea.
Phuket Private Pool Villas
We aim to deliver to you the best Phuket private pool villas on the island. Each luxury villa in our portfolio undergoes a strict screening process before we offer it to you. It is important to us that even the slightest details are examined, including the quality of the fixtures and fittings. Our clientele can book their luxury Phuket villa holiday home with confidence, and be ensured of an incredible Phuket vacation every time.
Luxury Beachfront Villas
Whether you are looking for a beachfront Phuket villa to rent, something harmoniously integrated with nature, or a private villa right in the thick of the action, we have every type of luxury villa in Phuket for you to choose from.
Special Accommodation
We are able to accommodate either a family holiday, a group of friends, or even a couple seeking privacy and honeymoon bliss, finding you the perfect Phuket villa to suit your needs. Whether for relaxation or adventure, we are sure we can find you the perfect place to spend your time in paradise.
To ensure that you enjoy the holiday of a lifetime, we can also arrange for your luxury Phuket villa to be fully staffed, including first class chefs, a personalised concierge service, and your own driver. All our guests can anticipate a little slice of heaven on their Phuket villa vacation.
Not only will we make sure you are settled into your temporary home, but we also remain available throughout your stay to help in any way we can, including organising activities or events while you are on the island.
We appreciate that every guest is different, which is why we tailor our service to offer you a unique, personalised experience. But for every guest we make sure that you have direct contact with the owner or their representative, so that you know you are always getting the best service, including the best possible rental rate.
We want your entire Phuket villa holiday experience to be unforgettable. From the moment you touch down in this remarkable paradise you are on a journey; we want to ensure it is a journey full of magical moments that you will carry with you for the rest of your life.
So make sure you choose Thai Residential to help you with your Phuket luxury villa rental!
If you are interested in purchasing a Phuket villa as a rental property, please see our luxury villas for sale.
Common Questions When Selling your Phuket Property
We can also help to prepare your home for the sale. Quite often small improvements can make a major difference in helping to sell your home quickly and for the right price. With only a little bit of extra effort we can attract more potential buyers and maximise the selling potential of your home. Helping potential buyers to "connect" to the property is of paramount importance. With our assistance, your home can become more marketable and more desirable to the masses of buyers who are out there.
The word "marketing" is the key. Your home must look appealing, and must be viewed through the eyes of a sophisticated buyer. We help you to see through the eyes of the buyer, and will make expert recommendations or subtle changes which can make your property more attractive to prospective buyers, such as lighting, space conceptions, and the general ambience the property exudes. It is not difficult to make a home look fresher and more inviting with a minimal financial outlay. You don't have to spend a fortune, but the little you do spend can be the difference in selling your property faster and at the price you want.
One of the most important factors when selling a property is that you set the price at the right level. You obviously want to get the best price for your Phuket property, but asking too much might delay the sale.
Thai residential can assist in preparing a Comparative Market Analysis which helps to pinpoint the "sweet spot" – the right asking price based on the area, the surrounding similar properties that have been sold recently, and the unique selling features of your property.
For sound advice and tangible results call us or drop us a line today. We are happy to provide you with a complimentary consultation and Comparative Market Analysis at your convenience.