Why Investing in Phuket Property Makes Sense
If you have been thinking about purchasing a holiday home or an income generating property, then you may be keen to learn more about the enormous upside potential in Phuket real estate.
Is Purchasing Property in Phuket a Good Investment?
Known as the "Jewel of the Andaman Sea", Phuket has long been acclaimed for its immaculate beaches and breathtaking scenery.
It should therefore come as no surprise that thousands of foreigners have decided to stake a claim in a property on this tropical paradise.  Originally drawn to the island as spellbound tourists, they are now either full-time residents or property investors in Phuket.
What made them choose to buy in Phuket?  Why does Phuket constitute a good investment?
We hope this article can assist potential buyers by highlighting the key driving forces for Phuket property over the medium to long term, and why the outlook is extremely positive.
Reasons to Invest for Both New and Experienced Investors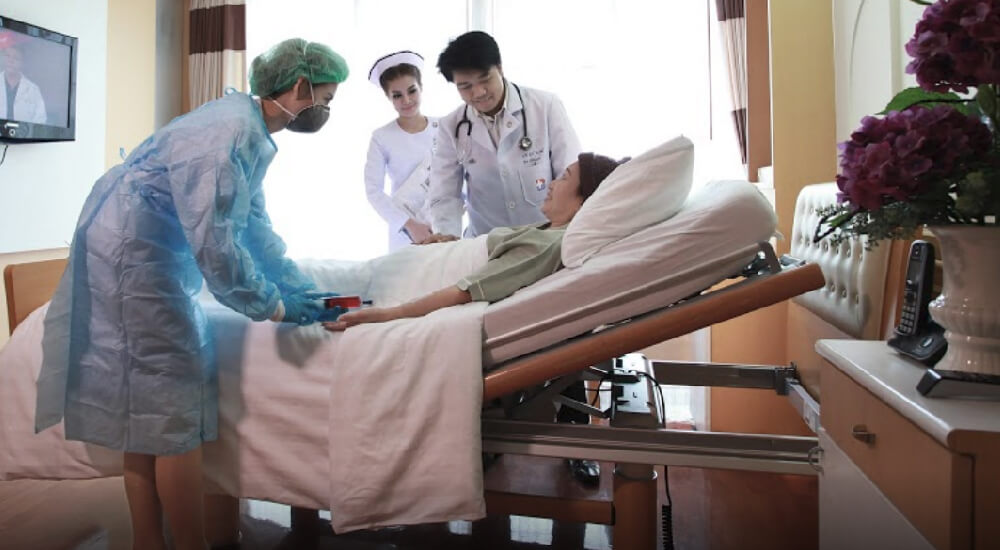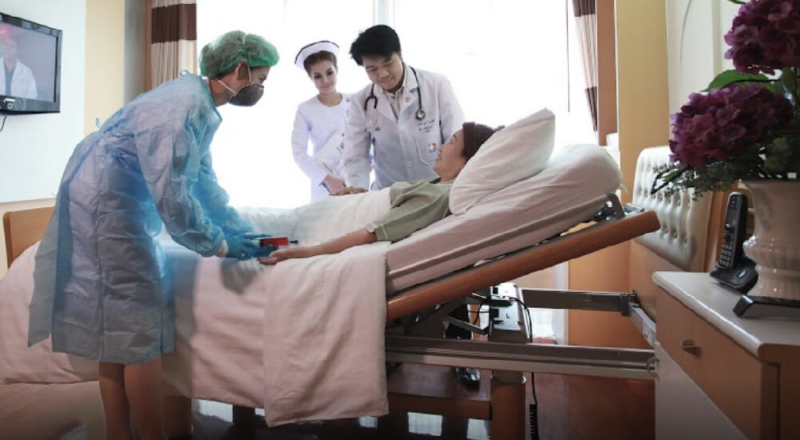 An Ever Improving Infrastructure
Some people buy property based on foresight and vision.
They came to Phuket decades ago and were captivated by the beauty and the culture of the Thai people. They saw how relatively underdeveloped the island was, but for them the future potential was obvious.
Anyone who visited Phuket even 15 years ago would hardly recognize it today.  In fact, people who return to Phuket after only 1 or 2 years away, are amazed by the pace at which development continues. And it doesn't seem to be letting up; if anything it's accelerating every year. The progress is simply incredible.
Healthcare Facilities
We have seen the opening of new world class hospitals and medical centres, modern dental offices and clinics of all kinds.  These improvements to medical care on the island are especially attractive to retirees.
Phuket's two main international hospitals are:
and
Sririroj International Hospital 
You can also read more about Phuket's hospitals in our article here: 
Phuket's World Class Hospitals
Quality Education
There is now an array of quality new schools for younger families of all nationalities, with extremely competitive fees.  The newly opened BCIS in Chalong even has Southern Thailand's first planetarium. Don't be surprised if an international university is the next institution to call Phuket home.
If you are looking for a quality international school, you might be able to find one in our article here: 
International Schools in Phuket
World Class Shopping
And for the ladies (or men) who love shopping, the new Central Festival and Central Floresta takes up three of the four corners of the Darasamut Intersection, making this one of the best shopping experiences in Asia.
These noticeable improvements to infrastructure and services are occurring over very short periods of time, and truly are remarkable.  So much so, that investors with money to spare want to be a part of it, and feel extremely confident in the future of real estate in Phuket.
If you love shopping, you will also enjoy our article on Phuket's amazing shopping malls below:
Phuket's Shopping Centres and Malls
Improved Accessibility
While the transport system is constantly improving, what is being planned for the next few years is absolutely staggering!
The planned Light Railway Transit (LRT) system is going to make traveling from the airport to tourist resorts much easier, and should also ease traffic congestion.
A proposed high speed rail system linking Beijing to Singapore will eventually become a reality. Known as the Pan-Asia Railway Network, much of this network is already being planned and some of it is already under construction.
This bullet train will obviously not service Phuket directly, but once it is finished, there will be smaller lines shooting off west towards Trang, Krabi, Phang Nga and Phuket.  In fact, the likelihood is that Phuket's LRT will have its northern most terminus not at the airport, but over the causeway in Phang Nga province.  Any train connecting to that terminus, will connect travelers by rail to the southern tip of the island.
Rail networks take years to build, and their construction is usually quite disruptive to residents and tourists alike. We have to expect some delays, but when these projects are finished, it will be transformative for Phuket.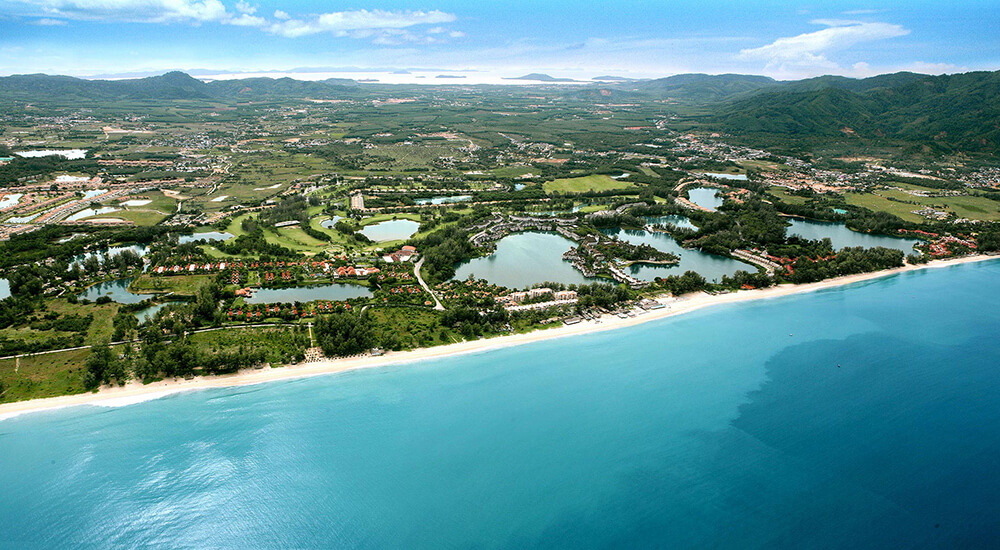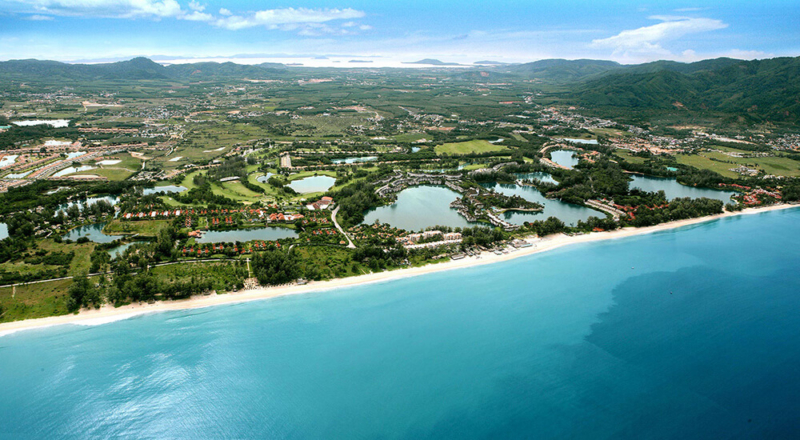 The Potential for Long Term Capital Gains:  Economics 101
Every property is an investment.  Your primary residence is obviously the roof over your head, but when you come to sell it you will take more than just a passing interest in whether or not you profited from the sale.
Savvy investors throughout history have concluded that one of the best ways to build wealth is to own real estate and hang on to it.  Even lower income earners follow this principle when they choose to buy rather than rent a home.  Real estate prices are cyclical, but over the long-term you always profit.
When people buy a second, third or fourth property, however, it is solely for investment purposes, and the potential appreciation is paramount.  And these additional properties are often located in other countries. This is either because the buyer likes to travel, or they want to diversify their property portfolio (or both).
The decision to buy a property usually reverts back to the basic fundamentals.
The world has a finite supply of land.   From a macroeconomic perspective, finite resources appreciate in value over time.  (There are a couple of notable exceptions to this rule.  For example, Dubai and Singapore are actively reclaiming land.  And on Hawaii, lava flow from the Kīlauea volcano is currently making that island larger.  That said, land prices in Dubai, Singapore and Hawaii also don't appear to be dropping).
The current global economic phenomenon of money creation and low interest rates is also playing its part.  Economics 101 tells us that more money chasing the same amount of goods is inflationary.
The main driver of this was the post-2008 quantitative easing in the United States, which flooded the global economy with trillions of dollars.  Money was created out of thin air, and it had to go somewhere.  Much of it went into global stock and property markets.
Thailand was not really party to the creation of this global liquidity, but it was certainly a recipient of it.
Investors from around the world came to buy Thai property. Increased demand, coupled with global money creation, sent the price of Thai property higher.
"Modest" inflation is the target of almost every central bank, and it will continue unless the world reverts back to the gold standard (highly unlikely any time soon).
It is also worth pointing out that inflation pushes up the building costs of each property.  Bricks, mortar and all the fixtures and fittings – even the plants for the garden – are all increasing in price.
There is also wage inflation to consider. Most construction workers in Phuket are Burmese, and this work force is paid a lot more today than it was 10 years ago.
In Phuket, land is definitely finite. Eventually (who knows when this will be) there will be no more land available for development. Scarcity, and inflation are the double whammy which will support higher prices on the island for years to come.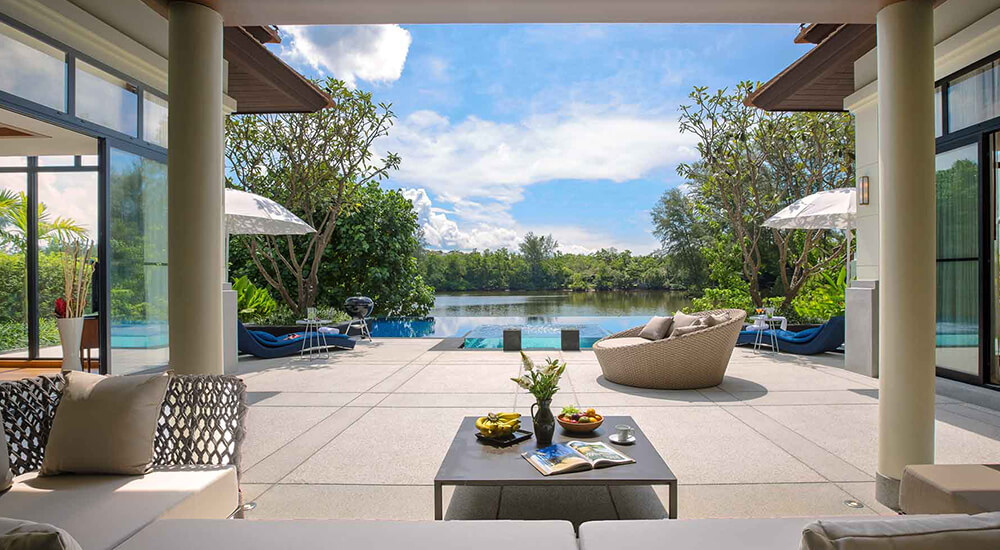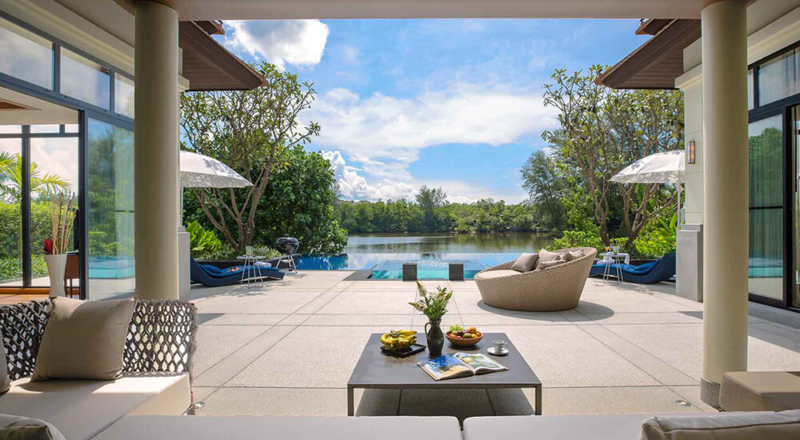 The Attraction of Rental Income
Investors in the Phuket property sector are also drawn to the potential of rental income.
You can read more about how Phuket's rental market is one of the key drivers for real estate below: 
Demand for Rental Income on Phuket Property
Phuket's tourist industry has grown exponentially over the last 45 years, and this influx of tourism continues to drive the rental market. But the market has not been without its challenges.
During the last two decades alone, Phuket has been through the Asian Crisis, the Indian Ocean Tsunami and the global financial crisis.   The resilience of the holiday industry in the face of these three catastrophic events is telling.
And what it tells you is that the property rental market in Phuket will continue to flourish.
In the current low interest rate environment, investors don't know where to put their money.  Viewed purely from a Return on Investment (ROI) standpoint, the choice between a guaranteed rental return and leaving money in the bank to earn little or no interest isn't a hard one to make.
Some countries, such as Switzerland, now have negative interest rates.  This means if you deposit too much money in the bank, the bank will actually charge you to keep it there.  (Some banks are taking the same action against large depositors in Euro accounts.)
For anyone faced with paying the bank to deposit money, an investment in Phuket real estate is a no-brainer.
How Does the Rental Potential Compare to Other Countries?
In other popular holiday destinations rental yields in the high seasons are similar. However, most of Europe has a protracted low season which attracts little or no rental business.  Phuket, on the other hand, offers year-round rental potential (with the only possible exceptions being the extremely rainy months of September and October.)
The ROI is therefore far superior in Phuket than in other countries, which can face 4 to 6-month lulls in rentals.
It should be pointed out that the short-term rental market faces the same challenges Airbnb properties have seen in other countries.  Current legislation states that condominium or villa owners may not rent a property for less than one month without a hotel license.
But new "Condotel" developments, which combine a hotel license with freehold ownership for foreigners, are able to overcome this.
Current Phuket Property Prices are Low
Phuket property can be bought for bargain prices, at least compared to other markets in the world. For potential investors in global property, it costs less to buy Phuket property than real estate in nearly every other major  property market in the world.
Following the old investment maxim of "buy low, sell high" is much easier when prices are low to start with.  Phuket currently offers great value, especially in the freehold condominium market.  In fact, compared with Phuket, you might consider prices elsewhere to be downright extortionate.
Holiday destinations such as Spain, Portugal, Italy or Greece are much more expensive.  And prices in the "real estate capitals" of the world – such as Hong Kong, Singapore, Dubai, London and New York – don't even bear thinking about.
An equivalent freehold condominium property in London would fetch around ten to fifteen times more than in Phuket. Its rental yield would also offer a far lower ROI.
Throughout history, these major markets have seen boom and bust scenarios, so the sustainability of their current price levels could be called into question.  Phuket is still a fledgling market, with huge upside potential.
Spain experienced a massive transformation over the last thirty years. Even excluding the effects of the Euro, Spain's property prices have grown to levels that rival many other parts of Europe.
This is especially true on the southern Costa del Sol, where houses or villas used to be considered cheap to most other Northern European home owners.
Thirty or forty years ago, Spain was starting at a level similar to where Phuket is today. Phuket's current pace of development is similar to what Spain went through back in the 1970s, and it is still in expansion mode.
Thailand has seen some of the usual hiccups along the way, but it is not inconceivable that Thailand's tourism industry could one day rival Spain's.
Getting More Bang for your Buck (or Baht) in Phuket
We mention this because, no matter how you slice it, the cost of living in Phuket is an attraction for potential property purchasers.
Thailand already has enough to attract buyers: an amazing culture, delicious food, an abundance of sunny days and stunning beaches.  But there is a large percentage of people drawn to Thailand simply because things are cheap compared with other countries.
Yes, Phuket may be a little more expensive than other parts of the country, but the relative cost of living is still extremely low.
It's a fact:  when you visit or stay in Phuket you get far more bang for each baht than you would in comparable resort destinations around the world.
Residents often use the phrase "live like a king" because that's what it can feel like sometimes. You can spend your days in relative comfort, but things are a fraction of what they cost each day in Europe.
As Thailand develops further its economy will come further in line with major countries in the region or the world.  When that happens, prices will rise to catch up with those in more established markets.
Any broad-based price increases will inevitably include property.
Low Taxes and Fewer Headaches
The Thai government are extremely accommodating to new property investors in Thailand.  Taxes, including any taxes you would have to pay on rental income, are extremely low compared with many other countries.
Buying a property in some countries can involve huge taxes levied by the government on the initial purchase alone.
Take Spain for example. As well as paying all other charges and fees, the buyer also has to pay a property transfer tax, which is on average around 8%, but in some regions is as high as 11%. Even on new builds, where transfer tax is waived, you still have to pay 10% IVA (the Spanish equivalent of VAT).
While income tax is notoriously low in both Hong Kong and Singapore, taxes on property purchases can be up to 15% of the purchase price.
Compare this with Thailand where fees are almost negligible. The transfer fee in Thailand is only 2%, and on new builds half of this is usually covered by the developer. A leasehold registration fee is only 1%.
When you come to sell, some countries want to gobble up more than half your profits with capital gains taxes.  But in Thailand these taxes are low already, and they get even lower the longer you own the property.
The 6 Reasons to Invest in Phuket Property Right Now
Phuket's infrastructure is rapidly improving together with the island's accessibility
Home prices are low, with plenty of upside potential
Land is in limited supply especially near the west coast
The thriving tourist industry offers great potential for rental income
The cost of living is lower in Phuket than in many equivalent holiday destinations
Buying costs and taxes are much lower in Thailand than elsewhere
Conclusion
Phuket property is an investment like any other, and investments carry risk.  Over the next 10 or 20 or 30 years we fully expect there to be slowdowns in the property market.  But after those lulls, there will be recoveries.
To anyone who has not visited Phuket in the last decade, it would be utterly unrecognisable from what they remembered. And that incredible transformation is continuing at a blistering pace.
It may not always be smooth sailing (because what ever is), but investors in the Phuket real estate sector today can look forward to a considerable upside in the property market in the years ahead.
Please see some of our other related Phuket property articles:
China's Spending Spree on Phuket Real Estate
An Overview on Phuket Property Prices
The Rising Popularity of Branded Residences
Illegal Home Ownership in Thailand – An Inconvenient Truth
Renting versus Buying Phuket Property
A Beginners Guide to Hosting Your Phuket Property
How to Rent Out Your Phuket Property
Foreign Freehold Land Ownership by Making a Prescribed Investment or Through the Board of Investment Scheme 
Buying Freehold Villas or Houses in the Name of a Thai Spouse