Phuket's shopping centres are world class.  From the high end to the high street you can buy just about anything on this island, and don't be surprised if the prices are cheaper than back home.
If you are looking for a half day, or even a full day shopping experience, then here are the choices that you have in Phuket.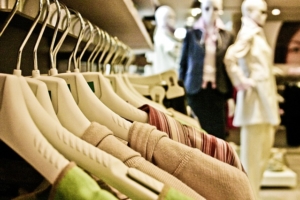 Central Festival and Floresta
Central Festival is a marvel in the tropics. The Central shopping complex now occupies three different buildings, joined together by covered walkways across the major Darasamut Intersection, and each building is a discovery in itself.
The addition of Central Floresta to the original Central Festival total area of 400,000 m2, with 185,000 m2 of leasable retail space accommodating over 700 stores – the most in Southern Thailand.
Central Pattana Plc is one of, if not the largest developer of retail real estate in Thailand, with 30 shopping centres under its umbrella, as well as office buildings and hotels.  Central Floresta brings a high-end shopping experience to Phuket for those who enjoy top designer brands, and it even includes an aquarium to entertain the kids.
Although you have to drive there, Central is by far the most popular mall in Phuket, for Thais as well as farang (foreigners). In addition to the international brands, there are many local Thai  shops to choose from, including healthcare, beauty and clothing, and IT. There is also a great choice of restaurants.
Central Festival is also home to the best supermarket in Phuket, Tops Market Place. From the standpoint of pricing, freshness and choice, they beat the other western-oriented supermarkets hands down. They also tend to have discounts on certain products not found in other supermarkets. (such as cheese).
The SFX Cinema is located on the 3rd floor of the original building, and if you want to do the movies in style, then try First Class. The intimate setting and Laz-E-Boy seating are well worth the higher ticket price. (Please remember to stand when national anthem plays to respect the King.  This is expected of Thais and foreigners alike.)  The cinema generally stays open later than the mall itself, and when the last film finishes it uses a different exit.
Central opens daily from 10:30am to 10:00pm.
Don't forget to check out Central Festival East on the other side of the Darasamut Intersection. You can get there via a footbridge, found near the Sizzler restaurant in Central Festival.
At Central Festival East you'll find HomeWorks, one of the largest home products sores in Phuket. More importantly, for the little ones, this is where you find Toys R Us.  While Toys R Us may have succumbed to bankruptcy, the Asian stores were run separately and independently, and many of these remain open throughout the region.
There is also another supermarket in this building, Tops.
One word of warning about Central Festival. Parking can sometimes be difficult.
Although parking is free for the first 3 hours, you have to find a space first before you can take advantage of that. In the peak season, this can sometimes be difficult.
If you're going to Central, our advice is start your day early. Make sure you get there shortly after opening, especially in the high season. Searching for a parking space is extremely frustrating,   especially on the first Saturday after the start of the month (when all the Thais get paid).
To take advantage of the free parking be sure to keep your receipts if you make any purchases.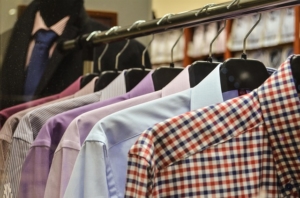 Central, Patong
Much smaller than the main Central but definitely worth a mention is the new Central in Patong.
There are three levels and a basement, and as you would expect from Central, they bring the same high standards in Patong as they do in their other malls around the country. As always, there'll be world class international brands as well as some local Thai shops.
Even better, in the basement is a Central Food Hall, by far the best supermarkets available in Phuket. Now we don't have to drive all the way to Darasamut intersection to stock up for the week.
And the same theme found in Central Floresta, Central Patong also has an "Over the Counter Grill", serving some great food at wonderfully attractive prices.
Central is located on Rat-U-Thit Song Roi Pee Road right opposite Jung Ceylon. But it can also be accessed from Bangla Road.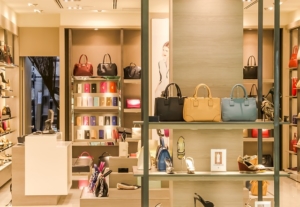 Jungceylon
Jungceylon shopping centre is located in the heart of Patong, at the easterly end of Soi Bangla.  The name itself is rather unique, and warrants a few words before we continue.
On old European charts, Phuket was previously identified as Junk Ceylon.  But while "Ceylon" may evoke the old English name for Sri Lanka, and the first one to write it on a map quite possibly made that same flawed connection, the name was actually a corruption of the Malay Tanjung Salang, meaning Cape Salang.
Jungceylon has not only taken the historical name, but included some nautical themes around the place, which are evocative of the days when European navies protected trade routes, and pirates tried their best to disrupt them.
Trade today is so much simpler.  There's a large range of shops in Jungceylon but the fashion brands are different to Central, so if you like shopping make sure you check out both malls.
Compared with Central, however, parking is much easier in Jungceylon, mainly because the shoppers tend to be tourists staying in Patong.  Jungceylon is especially busy with holiday makers in the high season, but rainy season is much calmer and there's room to breathe.
If you are staying in Patong, it couldn't be handier. It's right on your doorstep.  The two malls are "six and two threes" for us, but we often opt for Jungceylon because parking is easier, making it more hassle-free if we're trying to catch a movie at the cinema, which can be found on the second floor.
We like the fact that the shopping centre is split into two buildings with a large forecourt on the middle.  This area often has something happening to entertain you.
This square also has a lane leading off of it which is full of nice restaurants, so you'll be sure to find something you like. The choice of restaurants might be one of the major positives for Jungceylon. Many people go to Jungceylon purely because of the choice of bars and restaurants.
As with any mall, you can also relax with a coffee and enjoy some people watching.  Or how about Swensens.  Our kids, (like all kids) love ice cream, so if yours are the same, or if you are a big kid at heart, then stop at Swensens and treat yourself to one of their amazing sundaes.
After your ice cream indulgence, you can head down to the basement for different type of indulgence – a Thai massage. There are plenty to choose from, and the quality is pretty good.
The supermarket in Jungceylon is Big C, and it is has large selection.  So if you have your own kitchen and want to cook at home, Big C is the biggest supermarket in the Patong area.
One thing we will say, apart from the displays that are set up within the circle areas at Jungceylon, which usually offer great deals, don't expect a lot of bargains from the shops in Jungceylon.
Like any business in a tourist area, the shops thrive because of the number of visitors. While Patong's tourism industry is booming, you'll likely only find good deals if shops are trying to get rid of old stock.
Supply and demand ultimate dictate prices, and as it is the only major shopping centre tourists can walk to in Patong, Jungceylon has a somewhat captive audience. So in high season there is certainly no incentive to lower prices.
If it's real bargains you want then try the numerous markets or small shops around Phuket. But you'll have to head out of Patong for that.
New Shopping Centres to Watch Out For
As Phuket grows in popularity, so are the choices of shopping malls. New ones seem to be springing up all the time, and some are in the planning stages.
Ones to watch out for are: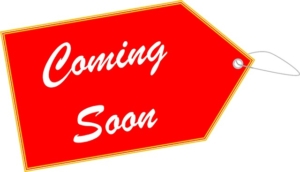 The Blu Pearl Shopping Center
We are not sure when this is going to happen, but it certainly looks like it is going head, and we are looking forward to it.
The Blu Pearl would add to Phuket's already amazing shopping options. This project is being planned by The Mall Group, another major player in Thailand, and the owners of Siam Paragon and EmQuartier in Bangkok.
The proposed location is near Central Festival/Floresta on the Bypass Road, so it would be equally convenient to the current mall.
It sounds like it will be more than just a shopping centre, with plans for a theme park, theatre and other attractions as well as adding to the world class offerings in Phuket for residents and tourists alike.
We can't wait.
Porto De Phuket
Central Pattana PCL are certainly not resting on their laurels. They already have the largest mall in Phuket, have crossed Patong off their list, but up until now, they've had nothing in the north of the island.
But that will all change after the opening of Porto De Phuket, Central Pattana's new retail mall in Cherng Thalay.
The concept sounds amazing with over 60% of the area consisting of greenery and gardens, in an environment aimed to be in harmony with nature. This "back to nature" theme should go own very well with shoppers in the area.
It's going to be situated not far from the entrance to Laguna, sitting adjacent to one of Phuket's nicest retail villages, Boat Avenue.
Porto De Phuket is expected to open at the tail end of 2019.
Final Note on the Best Thing about Shopping in Phuket
What is the best thing about shopping in Phuket, or Thailand in general?
Well, if you are women then it must be variety – there is simply so much on offer.
But if you are man then it has to be the fact that every shopping centre offers the choice between a Thai massage and a pub. So you can relax one way or the other for a couple of hours, leaving your wife to do what she likes best: cause havoc with the plastic.
See all our related Phuket shopping articles:
Phuket's Weekend Market (Naka Market)
Top Tips for Your Holiday Shopping in Phuket
Hassle Free Duty Free Shopping in Phuket
Local Thai Food Markets in Phuket
Supermarket Shopping in Phuket