Phuket Island has been captivating tourists for decades now. Many of the visitors who start off as just a statistic of the tourist industry, end up at a later date moving to the island. Some decide to retire here, some choose to work remotely using Phuket as a base, and some even decide raise their family here. Life on this island is amazing, but Phuket's promising growth prospects also make it an ideal place for foreigners looking to invest their hard-earned money.
There are plenty of reasons to love Phuket. Most first-time visitors to the island are mesmerized by the stunning scenery, beautiful people and their culture. The people that arrive in Phuket with spare cash in the bank are instantly hooked and view the island as an excellent investment diversification tool.
Here are our 20 reasons why Phuket is an excellent place to invest in real estate:
1: Excellent Tourism Growth
Phuket's tourism industry is bouncing back from its Covid lows, which shut down the industry completely for a few weeks and, like elsewhere in the world, was slow to recover. Over 38 million tourists came to Thailand in 2019, and 14.5 Million of these visited Phuket. In many analysts opinion, Phuket will recover back to these levels in the not so distant future, and likely surpass them. This can only be a huge positive for property in Phuket.
2: Ongoing Infrastructure Improvements
As the island prospers, so do the local authorities and Provincial government. There has always been an ongoing effort to improve the local infrastructure, but as the population of Phuket increases, and the number of tourists is on the rise again, this is not likely to abate any time soon. We should expect many more major infrastructure projects coming into fruition over the next few years.
3: Government Investment Commitment
The Thai government has recently stated it is serious about improving Phuket's reliance on tourism for its local GDP. Thailand's new Prime Minister has already made two visits to the Province since being elected a couple of months ago in August 2023, and has pledged huge investment and some innovative and bold plans to help the island grow and prosper.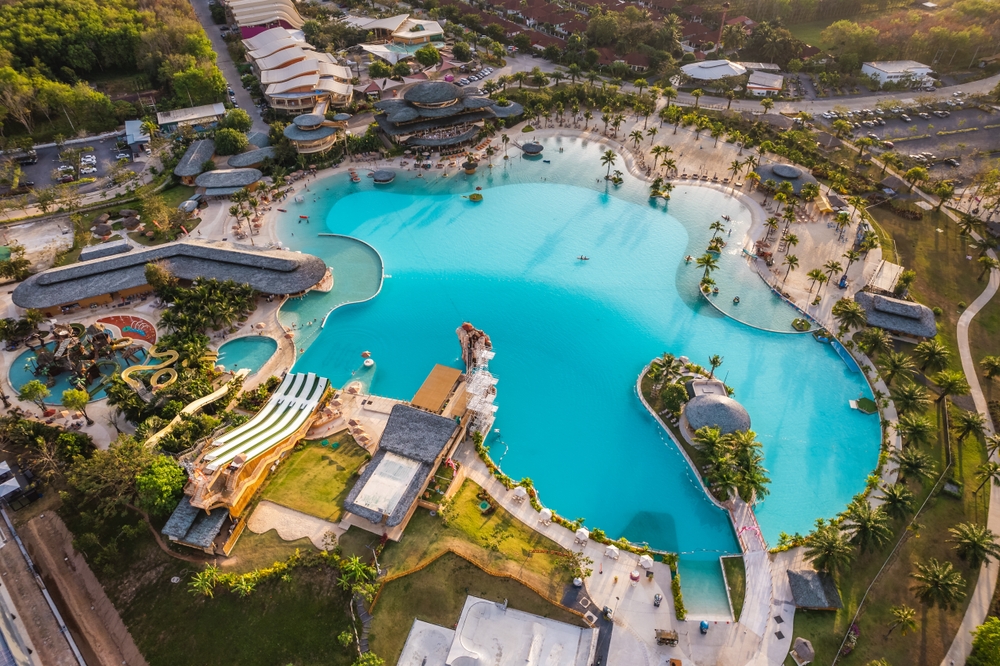 4: Ever Improving Amenities
Over the last two decades, the tourist attractions and local amenities have seemed hard to keep up with. New attractions, water parks, cultural shows, new cinemas and an endless supply of new theme restaurants opening up does not seem to be relenting. All these are improving the quality of Phuket as a holiday destination as well as making the lifestyle of residents far more pleasant.
5: A Thriving Tourism Sector Means Rental Demand is Always High
The ever-increasing number of tourists and the ever-increasing number of residents moving to Phuket translates into huge demand for accommodation, both for short term holiday makers and for long termers.  Such strong rental dynamics creates an excellent investment environment.
6: High Rental Demand Means High Occupancy Rates
Phuket has an all year round market, albeit rather hit and miss in the months of September and October. In the months leading up to July of 2023, occupancy rates at hotels for the year were around 80%, and it is not unusual to achieve close to 100% occupancy for 5 or 6 months of the high season, especially in high demand areas and with the help of an efficient and pro-active rental agent.
7: An Ideal Climate Means a Longer High Season in Phuket  
Compared to other vacation destinations in Asia, Phuket seems to win hands down. Phuket does not experience typhoons, cyclones or hurricanes, which devastate some tropical destinations. In fact, Phuket has amazing weather for much of the year (aside from, as mentioned above, Sep/Oct which are renowned for heavier rainfall). But with temperatures always at comfortable levels, Phuket is an enjoyable place to visit all year round.
8: A Long High Season and Impressive Occupancy Rates Means An Excellent Income Producing Asset
With such a long high season, favourable weather for most of the year, high demand for rentals and excellent occupancy rates, investors in Phuket can feel safe that their Phuket Real Estate investment will always provide lucrative income potential. These exceptional rental returns are a huge attraction for anyone looking to invest in the island.
9: Phuket Has An Extremely Stable Real Estate Market
Phuket has been immune from the ups and downs and the volatility associated with many western real estate markets. The main reason for this is that there is no borrowing for foreigners in Thailand. Potential buyers of Phuket property, whether for investment or for residential living, will have to stomp up 100% of the cash for their purchase. Phuket property, therefore, avoids the downswings and crashes seen in other highly leveraged markets.  
10: Capital Appreciation is Steady and Rewarding 
Although the lack of borrowing options doesn't suit many investors, and may certainly even hamper the market's true growth potential, prices are always rising anyway.  Because demand is always high, capital appreciation on property in Phuket is steady and continuous. And this is without any finance fueled booms and busts, as seen in other parts of the world.   As long as investors choose wisely and buy in high demand areas, and the tourism sector continues to grow, property prices are likely to keep rising.
11: A Huge Choice of Investment Opportunities  
From small investment condos starting USD 100,000 to luxury sea view villas as high as USD20 Million, there is something to suit every investor of varying pocket sizes and from all walks of life. Whether a pool villa or a freehold condominium, all new projects on the island are now featuring modern designs, with various styles of architecture. If an investor is seriously looking at owning Phuket property, then they are literally spoilt for choice.
12: Property Demand Always Outstrips Supply
Apart from during the Covid era (when the island came to a complete standstill) and other brief periods throughout the island's history, demand for Phuket property has always exceeded supply. Today, however, this demand/supply dynamic seems to have gone into overdrive, and is somewhat of an anomaly for Phuket. Demand today is not just simply exceeding supply, some projects are being snapped up in no time at all. And there is no reason to expect this to change for the foreseeable future.
13: Standards are Always Improving
Just as the choices available have improved over the years, so has the "build quality". And many projects are now adopting sustainable development or "going green". The amount of high caliber projects has been a key factor in this dynamic, as those developers who lag behind on quality, and overprice their product, will always lag behind the competition.
14: Growth is Not Abating
It does not look like the demand for Phuket property is likely to abate any time soon. The island is poised for further growth and, if anything, demand could likely surpass current levels. With so many infrastructure projects in the pipeline as well federal government strategies to improve Phuket further, the real estate sector is likely to go from strength to strength.
15: Foreign Freehold Condominium Ownership
Investors may set up a legitimate Thai Company to do business in Thailand and to own landed property, however, the Thai Company must be 100% legally compliant and adhere to all the corporate laws of Thailand. For those individuals who don't wish to own and run a fully compliant Thai Company, they may invest in a Foreign Freehold Condominium under Thailand's Condominium Act, which allows them to own a Freehold unit and for that ownership to be registered in their name at the local Land Department.
16: Low Government Fees and Taxes
Compared to other holiday destinations offering property to foreigners, Phuket is buoyed further by the extremely competitive government fees and taxes. The maximum investors have to pay when purchasing Phuket real estate pay is 3.15%, significantly lower than in most other countries. Incidentally, Singapore slapped a whopping 35% on stamp duty for foreign buyers in 2022, so now has the highest costs in the world.
17: An Ever Growing Phuket Expatriate Community
Each area of Phuket has a thriving expatriate community of every nationality and from all walks of life. From the north in Nai Yang, all the way down to the south of the island in Rawai and Nai Harn, there are huge expat communities.  This enhances the island living experience and also adds to the ever-expanding development of new infrastructure and improved amenities.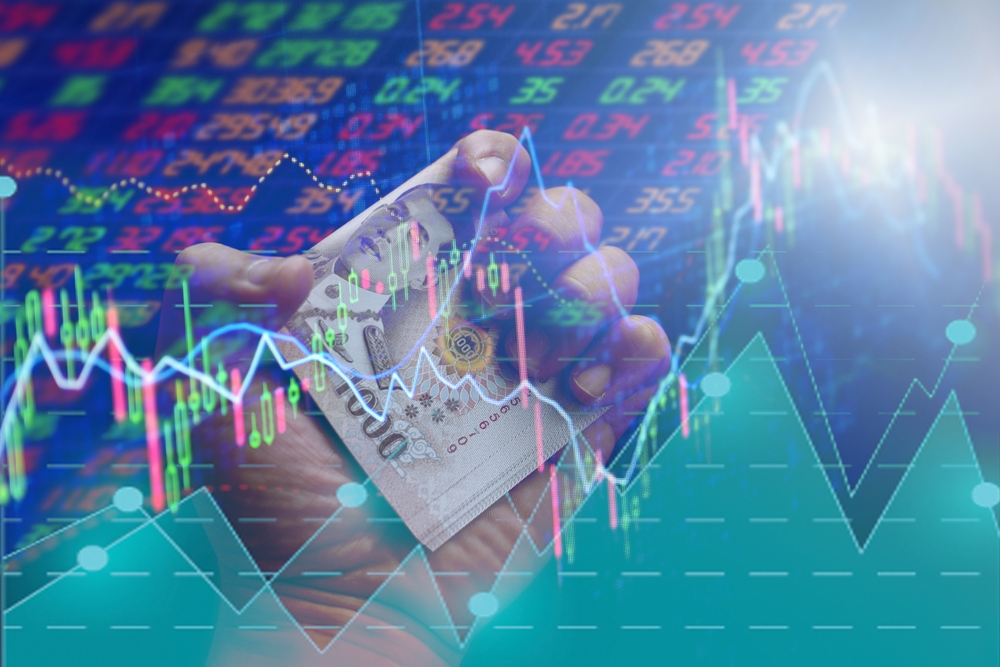 18: The Thai Baht as a Stable Currency
Aside from the Asian crisis more than 26 years ago, the Thai Baht has always remained a relatively stable currency. When measured against a basket of currencies, the Thai Baht is extremely steady, and with Thailand having quite strong fundamentals, this should remain the case for some time to come. The problem of currency fluctuations for foreigners is only an issue when their own country of origin currency devalues or even strengthens, at the time of purchase and/or sale.
19: Land in Phuket is in Finite Supply
In every real estate market in the world, land values play a part in the valuation of a property. Land prices here in Phuket have risen steadily over the past two decades and more, which is directly reflected in the values of individual properties. Phuket is a small island and, therefore, land is in not in endless supply. We can categorically state that the impact on land and property values due to land being "used up", will inevitably lead to higher prices.
20: World Class Phuket International Airport
Phuket's proximity to other regional transportation hubs, make it easy to get to anywhere in the region. And since the new airport opened in 2016, travel is even easier. The airport is now big enough to handle 20 million passengers per year, so there's still plenty of room for expansion.
 In Summary
The 20 points above show clearly that Phuket is a lucrative investment opportunity for foreigners, either those looking for a home in the sun or those seeking an income producing asset.
These opportunities do not look they are going to go away any time soon, and as long as the tourism industry remains robust and the positive factors that fuel its growth remain intact, Phuket will remain a solid place for investment in the years to come.