VALUING A PHUKET PROPERTY
When a seller advertises a property the price is their notion of the home's worth, but the only true valuation comes when they find a buyer who agrees with them. Value is therefore far more subjective than price.
If no one is willing to pay the price being asked, the property is being over-valued. That is not to say it wasn't worth that price 6 months earlier, or that won't be worth that much again one day, but in the here and now, that is not the value.
Buyers make the market. The value is only what a given buyer is willing to pay, and property price swill keep going up until no buyer can be found. This is essentially how a property bubble forms and ends, and it happens in almost every country. The dynamics are slightly different in Phuket.
The following offers an idea of how buyers (and sellers) in Phuket arrive at their notions of what a property is worth.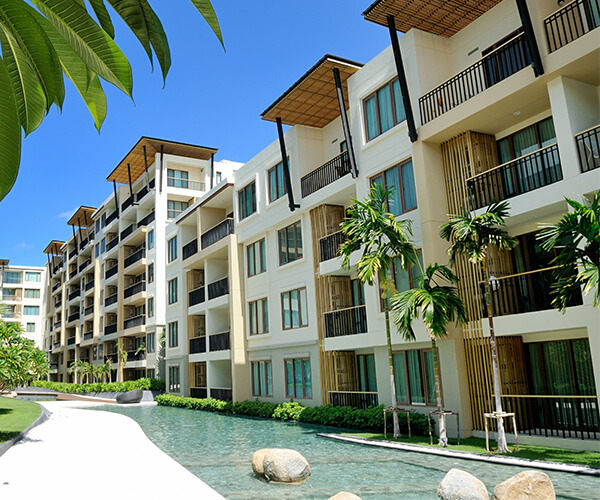 Beauty Is In The Eye Of The Beholder
This sentiment is especially applicable to Phuket property.
Someone relatively new to Phuket may have a perception of a property's value based on what an equivalent property costs at home, or in other holiday destinations they have visited. Their judgment may also be clouded by excitement, anxiety, trepidation – or any cocktail of emotions which can prevent them from making a sound, objective assessment.
In most countries, a house can be fairly valued by an assessor, and the price will be based predominantly on comparable houses in the area. In Phuket, however, people tend to pay what they think something is worth.
Motivated or Unmotivated Sellers
In the past, distortions crept into the market when existing long-time owners (most of them not really motivated sellers) decided to "test the market" by placing their properties up for sale at ridiculously high asking prices. This created artificially inflated prices on nearby properties.
Given the number and variety of properties now on offer, very few people profit from this strategy today, but some do, which can affect the asking prices of surrounding properties. In fact, there are quite a few examples of individuals overpaying for land, properties and businesses.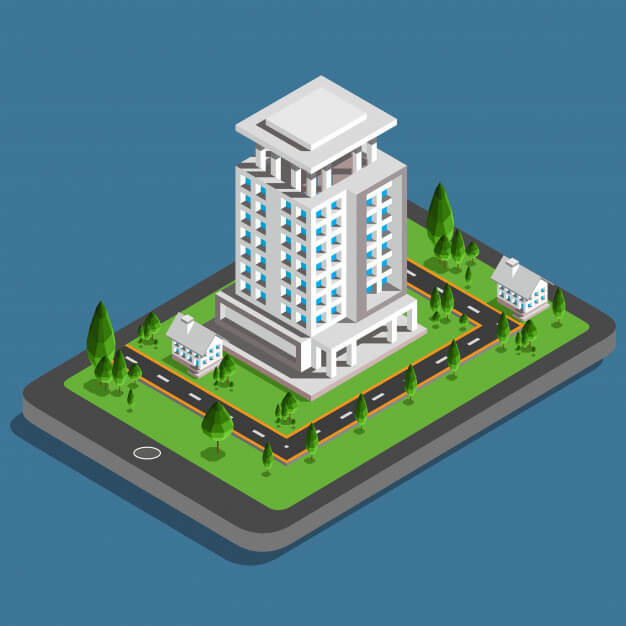 Relative Value
Low interest rates have led to overinflated real estate sectors in many countries, so buyers are hunting bargains. The relative value of Phuket property is often enhanced when a comparable property in the purchaser's home country is considerably more expensive. Thailand has seen many foreign buyers attracted to the value for money in Thai real estate, although they don't always appreciate that sometimes they could have driven a harder bargain.
Paying a Premium
Overseas buyers are sometimes willing to pay a slight premium for "the dream". While they could have saved money with a little a more searching or negotiating, it is not always easy to place a price tag on a dream. For anyone living in a cold climate with dark winters, who has a stressful job and spends most of their day sitting in traffic, Phuket is paradise. Owning a property here could very well be about filling a void in their lives.
Personal Appeal
There is no such thing as universal appeal. What makes a given property more desirable to one prospective buyer may be a turn-off for another.
Someone may be attracted to Phuket for its greenery, and actively seek out peace and solitude. That person would likely be put off by crowds, shops and nightlife (which could be the main attraction for someone else).
People with children generally want to be in the proximity of an international school. This can override all other considerations when choosing a home.
Astute buyers will always concentrate on the single most important locational attribute when choosing a property, and this will largely determine what constitutes good value for money.
North, South, East or West
The residents of the specific geographical locations on Phuket can be as different from one another as the regions themselves.
The distance to the airport matters to someone who is commuting to work in Bangkok, Hong Kong or Singapore. Spending only two days each week with their families, they don't want to spend extras hours on Fridays and Sundays in the car. These individuals tend to prefer the North of the island.
The West Coast has the beaches. It also has the sunset views and crystal clear waters. The West side of the island is therefore in high demand and properties sell at premium prices (especially those close to the beach and/or offering sea views).
The East Coast is relatively undeveloped, and while it boasts the marinas and some other high-end developments, land is generally cheaper on that side of the island.
The central valley is very green, boasting some remarkable unspoiled jungles, but it also has golf courses and housing estates. Just as it does geographically, the Kathu Valley also falls in between the West and East Coasts in price.
Phuket Town has more housing developments targeting the Thai market, but it is also starting to receive more attention from foreign buyers, especially given its proximity to the expanded Central shopping centres. Despite that fact, prices have not yet reached the levels seen in other areas.
To find out more about the different areas of Phuket, you can read our articles here:
A Comprehensive Guide to the Best Locations to Buy Property in Phuket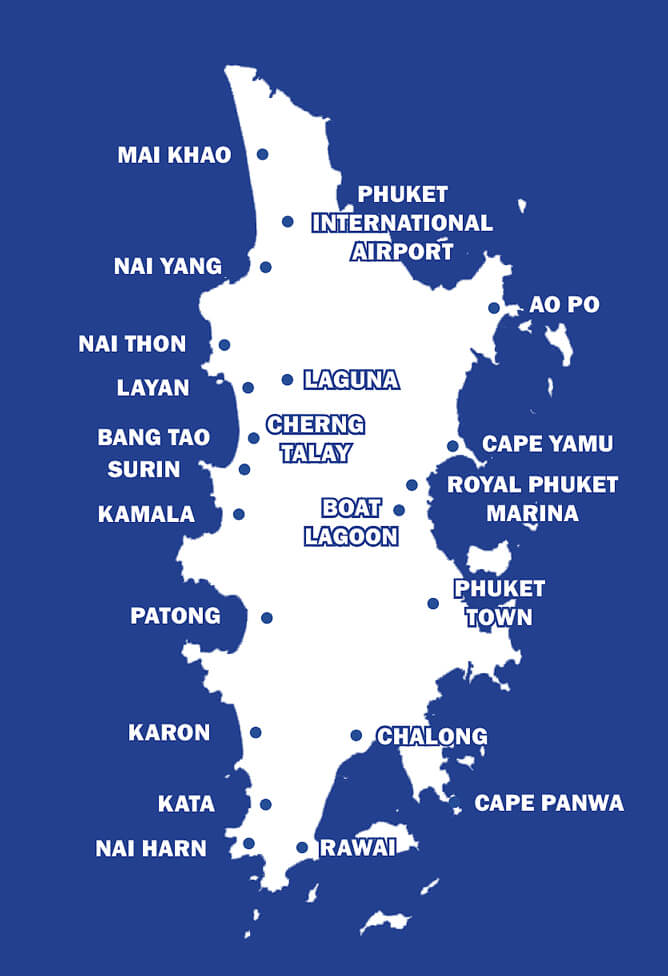 New vs. Old
The age of the building in question is also important, because resales in Thailand are typically less attractive for buyers than new builds. Newly completed developments have that showroom appeal – they are clean, well maintained, and they are, after all, new.
The condition of the condominium or villa is important to any potential buyer, and older properties do have a certain element of wear and tear. Sellers often ignore this because they are used to seeing it every day, whereas a buyer is looking at every property with fresh eyes.
Sellers who are desperate to unload their property must consider all the factors that can lead to a successful sale. Phuket is a fledgling market, with more new properties being sold than older ones. The attractions of new property developments for buyers, including the prospect of guaranteed returns and full management services, as well as discounts when buying off-plan, make selling an older property more difficult.
It is not impossible, but if sellers do not respect this dynamic, and instead try to ask too high a price, they may have their property on the market for a while.
A Little Goes a Long Way
Many sellers fail to maximise the selling potential of their homes. Quite often, a property could be sold for substantially more if the seller were to spend a little money on some mostly cosmetic improvements. Buyers will not buy unless they feel a "connection" to the property they are viewing, and an otherwise marketable home may be selling itself short because the owner does not recognise the potential shortcomings, or is unwilling to address them.
There are also countless properties available for rental that could do much better with only a few small tweaks. In fact, the rental potential can be boosted significantly with only a modest outlay, and the prospect of higher rental income obviously increases the re-sale value of the property in question.
But it is not only renovations that make a difference. Simple changes to lighting, space conceptions and finishing touches can make the difference between a mediocre and superior rental property.
While objectively fine enhancements are important, the appeal of any property is ultimately subjective, and someone will only pay for that property what they think it is worth.
CALCULATING THE P/R RATIO
A = Property Value: THB 27 million
B = Rental Income: THB 1.8 million per annum
The P/R Ratio is A ÷ B = 15
A P/R Ratio between 15 and 20 typically represents good value. A P/R higher than 20 should be considered inflated, while anything below 15 would represent a potentially excellent investment property.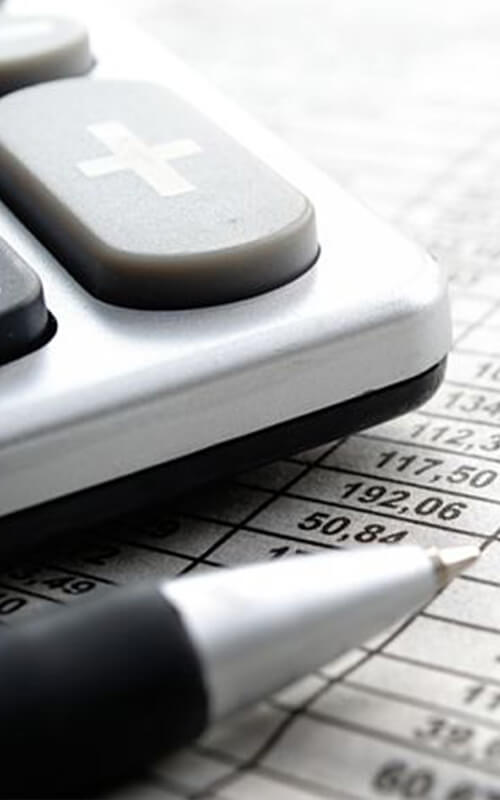 The Home Price to Rental Income Ratio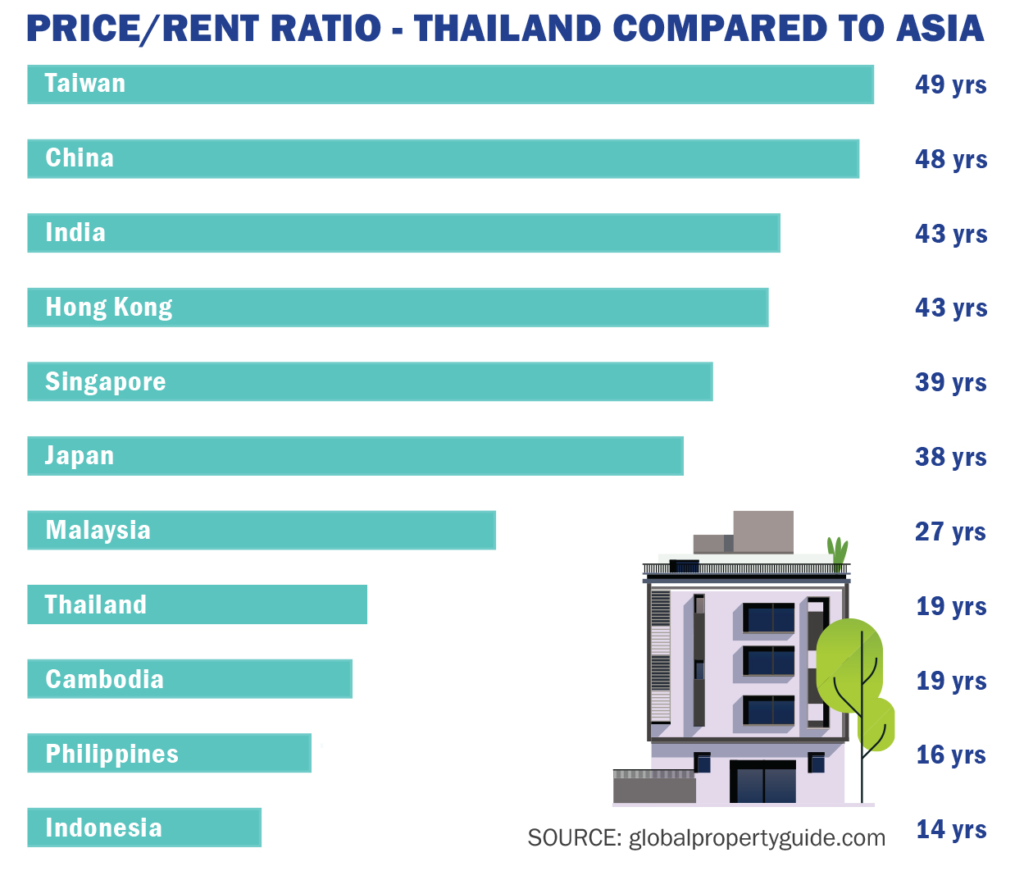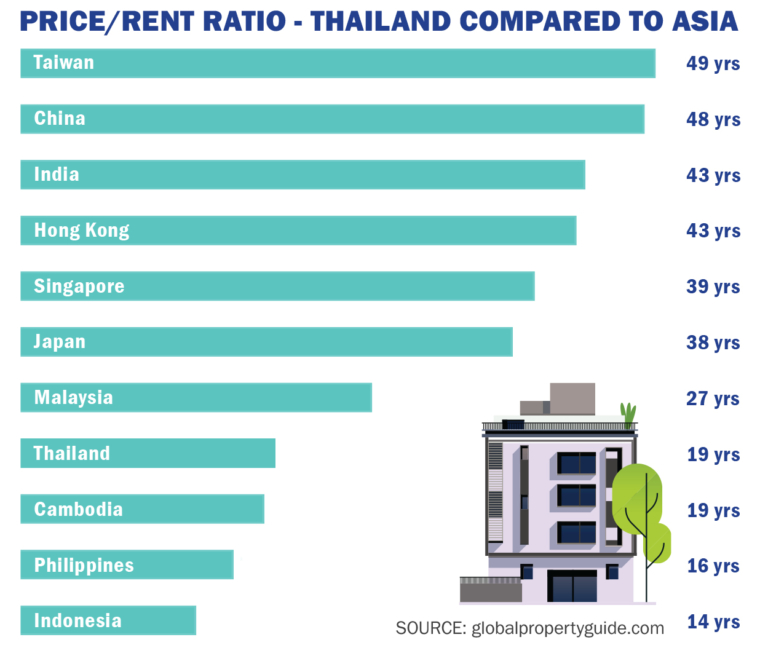 There are many ways to establish the worth of a home, but comparing the potential rental income to the market price has historically been the preferred method of determining a property's value.
In the same way a Price Earnings Ratio (P/E ratio), is used to value companies, the House Price to Rental Income Ratio (Price/Rent Ratio, or P/R Ratio) is used to value a property.
The P/R Ratio is calculated by dividing the sale price of a property by the yearly earnings that property would generate when rented out. A high P/R suggests an inflated home price relative to the rental income the owner could earn A low P/R, by contrast, usually signifies a good investment opportunity.
Because the ratio also corresponds to the number of years it would take to recuperate the full initial expenditure through rental, the P/R is a simple guide to the investment potential of property. A P/R of 15 would mean the income generated from rental would payback the purchase price of the property in 15 years.
If rental income is the motivation for purchasing a property, it is important to identify one which will offer a favourable P/R ratio. But if the requested rent is too high, the property may remain empty for extended periods of time, reducing the income generated by the property.
That said, the current low interest environment has distorted traditional thinking, and new buyers are willing to accept lower yields than they did a few years ago. Ensuring a consistent income stream – even if the P/R is not optimal – is therefore seen as preferable to leaving the property empty.
Even if the rental market is a bit soft, an owner may be willing to accept lower rental yields now, in anticipation of strong capital appreciation when the property is sold. Unless the rental market is booming, having a steady rental income is better than leaving the property empty in anticipation of higher rents. When it comes time to sell, any discerning buyer will want to see the rental income history, and the selling price that property ultimately commands may depend on the income it has been able to generate.
It is also worth noting that some cities or otherwise fashionable areas around the world have seen consistently high P/R ratios (as high as 50 or 60, in some cases) for a long period of time. This suggests that most people in these areas own property for habitation and potential capital appreciation, not for rental purposes. This doesn't necessarily mean that rents in these areas are low, only that they are cheap relative to the cost of buying the property.
Although Phuket is a different market to the rest of Thailand, the broader Thai residential property sector currently has reasonable P/R ratios compared with many other countries.
With some of the "guaranteed return" developments in Phuket also offering to cover insurance, bills, hotel licenses, maintenance and upkeep, as well as management and rental services, the effective P/R to be earned from these properties is actually higher. Taking these costs into consideration, a 5% net guaranteed return may equate to an effective gross return of 7% or more. In terms of P/R, a 7% return equates to a P/R ratio of approximately 14, which we know represents good value.
Please remember that most guarantees are for specific periods of time, so owners should anticipate more erratic rental income once the agreed contract term expires. Erratic is not necessarily bad – some years may see rental yields exceed what the developer offered as a guarantee – but income could also falloff while the owner gets to grips with joining a rental pool, or renting it out themselves.
Material and Build Quality
A new or even a mature property may look beautiful, but the materials and workmanship underneath the plaster may be a mystery. Buyers should be inquisitive, and even do some of their own research into the materials used to build the foundations, walls and roof, as well as looking closely at the windows and indoor finishings.
A development which employs the best architectural talent can usually expect not only design quality, but build quality. Good architects are artists, and they do not want to put their name on something substandard. The materials they use, the fixtures, the furniture, the kitchen and all the finishing touches will demand a premium price.
Ask yourself the question: was this property built to a standard that will keep it in good shape for many years to come?
The Price per Square Metre
Everyone always wants the best deal possible, and in Asia this usually means finding as many square metres as possible for the desired price. The price per unit of space definitely makes a difference, and quite often this drives the final decision.
A buyer who goes in search of a new home in Europe, Australia or North America does not necessarily pay the same attention to square footage (or metreage) as we do in Asia. It's just not that important. You either like the property, or you don't. It either fits your needs, or it doesn't. It's either on par with surrounding properties, or it's not.
In Phuket, however, this little dimension can have an out sized importance for potential investors. In most cases it is easy to determine why a THB 32,000/m2 property costs so much less than a THB 200,000/m2 property. But it is sometimes harder to ascertain why one property is significantly more expensive than comparable properties in a similar area.
It stands to reason that high demand across the broader real estate sector will push prices higher, but there are other factors which need to be considered.
In Phuket, the developer of a new build will set the price per unit based not merely on the demand for those units, but also to achieve what they consider to be a satisfactory profit. Furthermore, developers who pride themselves on the use of high-end fixtures and finishings (especially fully equipped western kitchens) will typically demand a premium over those who do not.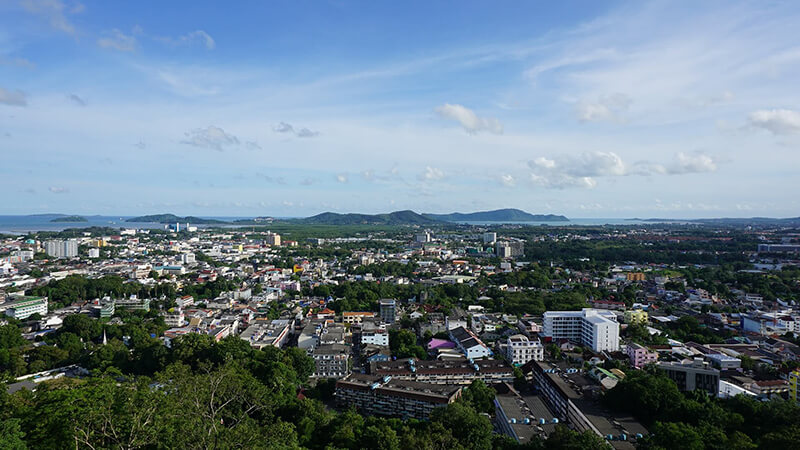 Sometimes, however, the price/m2 may seem entirely random. That is when demand is driving the price. If new units are flying off the shelves like Cabbage Patch Dolls, then the price/m2 may be perfectly valid. With a new build, developers have even been known to raise prices during the various stages of the initial offer period, in order to take advantage of this high demand and improve their margins.
At present, most developments seem to have no problem with sales, but some certainly sell faster than others. Ultimately, the properties will either sell for the asking price or they won't. If the price is set too high to attract demand, the developer will have to accept a smaller profit.
Some condos are aimed at entry level investors, so land costs are obviously going to make a difference. The geography of Phuket Island means that you are never far from the sea, but the general rule of thumb is that the more inland you are, the lower the price per square metre, so you get more for your money. The differences are noticeable.
While proximity to key attractions can be important, the major price differences will be between urban, rural, beach and sea view. Phuket Town (which attracts more locals than foreigners), has a lower price per square metre than Patong, which has one of the higher averages, as does most of the West Coast.
But there is not really one area that has just low prices, or another with only high prices, unless we isolate individual West Coast hillside developments, with their stunning views and superior architecture. While condominium prices will vary, the average price on the West Coast is around THB 100,000 m2, but beach and sea view will almost always be more expensive.
When calculating the average price per square metre of properties in a given area, scarcity and density must also be taken into consideration, otherwise any indicative price range can be misleading. Two similar condominium resorts may have 50 and 400 units for sale, respectively. The average weighting will obviously be skewed towards the development with the higher number of units, meaning there is no reliably accurate way to determine an "average" price per square metre for the area.
Furthermore, the data for some properties may not be included in the figures, or it may be falsely represented. There are areas which are mostly undeveloped, but may have one or two high end resorts, thus giving the impression on paper that the area is far more expensive than elsewhere in Phuket. Yet land prices in that area may be cheaper than in other parts of the island, which will ultimately fuel further development of better-value condominiums or villas.
We have seen the latter dynamic frequently, whereby a high price/m2 is being demanded in areas where the land has traditionally been cheaper, such as the East Coast. The "island mentality" suggests that a finite quantity of land justifies these higher prices, but there is still a fair amount land left for development. Land in high-demand areas is becoming increasingly difficult to find, but this does not necessarily justify "high-demand" prices in other areas of the island.
Buyers should be aware that some properties exaggerate their floor sizes, making the price per square metre lower than what it should be. Such instances are rare, but do exist. If you are in doubt, ask for the floor plan and take a tape measure with you on the viewing. If a developer is misleading buyers about the price per square metre, it begs the question: "What else could they be misleading investors about?"
Villa buyers or investors should also establish whether the price per square metre is for the living area or for the entire land plot, which can be somewhat more difficult to ascertain than sizing up a condo. For example, does it include patios, veranda, gazebos, terraces and balconies, or even car park spaces, garages or car ports? A large patio area (or in the case of a condo, a large balcony) could considerably lower the price per square metre but may not actually add to "living area".
Price per square metre in Phuket is higher than in other provinces of Thailand, and in some cases it may be comparable to prices in Bangkok. Compared to other holiday destinations around the world, however, both condominiums and landed property are remarkably good value for money on a cost per square metre basis.
Square metre prices tell us whether the property we are looking at is on the low or high end of properties in a given area, but they are not the only measuring stick. Discerning buyers can use this as a starting point, but it is only one factor to consider when determining whether a property is a sound investment.

If you haven't already done so, you may also want to read our informative article on the factors affecting Phuket property prices:
Phuket Real Estate Market Articles
admin
It is almost a misnomer to refer to "The Phuket Real Estate Market" because it is not a homogeneous entity. It is divided (and even subdivided) into categories which collectively include a diverse array of
Phuket Property Guide 2023 – Table of Contents