ONGOING Phuket Infrastructure Improvements
Those expatriates who have lived on the island for a couple decades (or longer)have seen almost unimaginable changes. Anyone fortunate enough to have lived here for the last four decades has watched a sparsely populated tropical island, with only a few tourists (and fewer roads), grow into a modern tourist destination. The island's improved road system means that there is land which can be developed close to or adjacent to these new roads, and new developments are now being builtin what was once agricultural land or jungle.
There is no reason why this trend will not continue, and as new roads appear, so will new developments. But this will come at a cost. Despite the improved road networks, the island is getting crowded during the peak season months. Continuing to address transportation infrastructure is not a luxury, it's a necessity. Both the local and national governments are taking this seriously, and hundreds of billions of Baht have been allocated for public transportation projects, including rail, bus and airport upgrades, all designed to make traveling to (and around) Phuket much smoother.
Phuket's Accessibility and Travel Options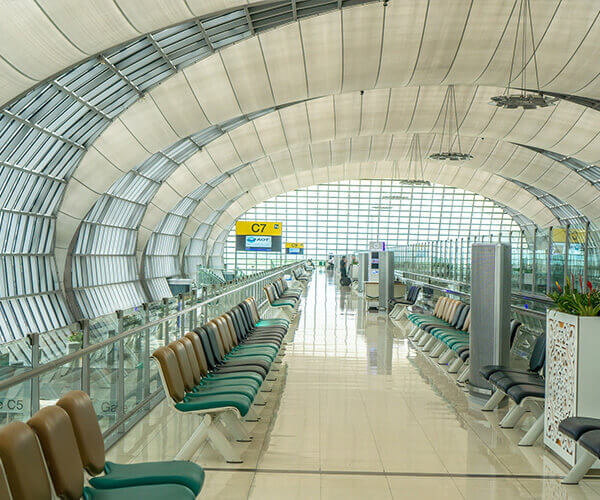 Suvarnabhumi & Don Muang Airports (Bangkok)
Suvarnabhumi opened in 2006, replacing Don Muang as Bangkok's main international airport. Don Muang soon reopened as the hub for low-cost carriers flying into greater Bangkok, giving the metropolitan area two major airports which today handle 100 million passengers per year.
Considering that Don Muang at its peak serviced only 37 million passengers annually, this means there has been an increase of more than 2.5 x in passenger traffic during that time. But Bangkok is not done yet.
Both Bangkok airports are undergoing upgrades and expansions, and by 2025 (the year Don Muang will celebrate 101 years as a public airport) the combined capacity of both airports will be just shy of 200 million passengers per year.
And what does any of that have to do with Phuket? Over 6 million people fly from Bangkok to Phuket every year. Doubling the capacity of Bangkok's airports would mean more (and fuller) flights between the capital and Phuket – a significant boost to tourism on the island.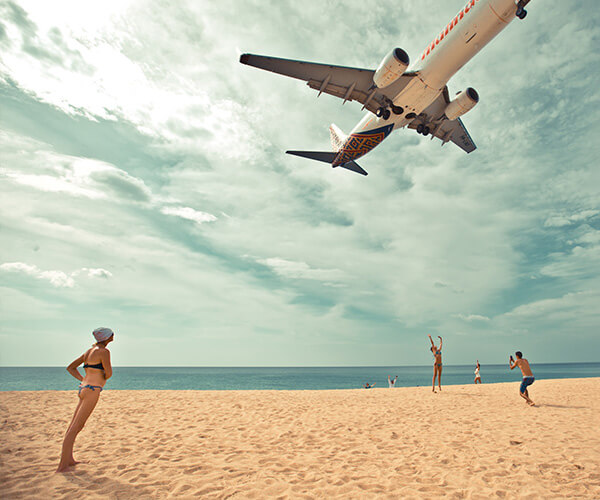 Phuket International Airport
The new international terminal in Phuket opened in 2016, expanding the technical capacity of the airport from 6.5 million to 12.5 million passengers per year. The year before the upgrade was completed, however, Phuket International Airport had already seen 12.9 million travellers pass through its gates. Unsurprisingly, the new facility easily handled the 16 million people who flew into Phuket in 2017. With that figure expected to quickly reach 20 million, the airport will still not be running anywhere close to the "double capacity" at which it operated immediately prior to its expansion.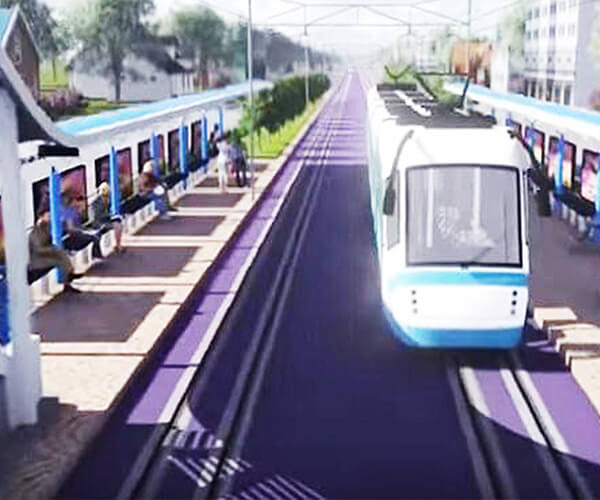 Phuket's Very Own Light Railway Transit System
Fifteen years ago, residents of Phuket would never have believed that the island would have its own LRT (Light Railway Transit) system linking the North and South.
The proposed project does look like it will finally become a reality, with construction expected to start in 2020. The proposed route is 58 km long, with 24 stations between the airport in the North and Chalong Circle in the South.
If all goes to plan, the LRT could be up and running by 2023.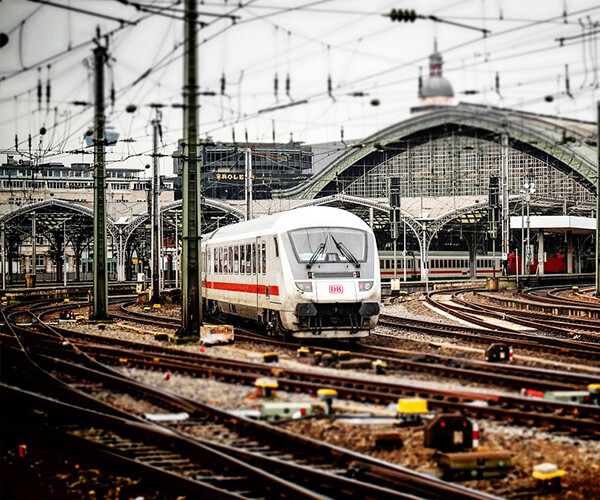 The Pan-Asia Railway Network
How would the proposed high speed rail line from Kunming (in Yannan Province, China)to Singapore affect tourism in this region?
Bangkok lies almost at the centre of the proposed central line to run from China through Laos, Thailand and Malaysia to Singapore. Bangkok is already an aviation hub for Southeast Asia, and the city also has a thriving freight port. A modern rail network would make Bangkok a complete transportation hub.
If this line is realised, we could foresee a "Western Extension" connecting Krabi and Phang Nga to Bangkok. Following that, we would not be surprised if the LRT were to extend across the Sarasin Bridge one day, to link up with an offshoot of the Pan-Asia Railway Network.
The next decade could experience a major transformation in travel from China throughout South East Asia. When high-speed rail travel eventually transpires, it will inevitably make Phuket more accessible (directly or indirectly) to 1.5 billion people.
Improved Road Network
Road work continues at a relentless pace on the island. New underpasses created more than their share of stress, traffic and confusion while they were under construction, but they have been a godsend to motorists in Phuket since they were completed.
Traffic now flows faster at key junction points on the island, especially on the route linking the southern part of the island to Phuket International Airport.
Further underpasses (and overpasses) have been proposed, in addition to the Kathu-Patong Tunnel which would shorten the drive into Patong from the east. The tunnel would likely operate on a toll basis, and would improve travel and lessen accidents on Patong Hill, currently considered one of the most dangerous roads on the island.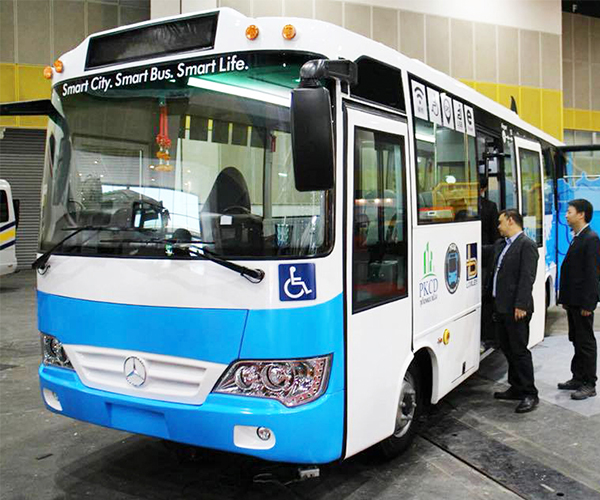 Phuket Smart Bus
A new bus service, set up by the consortium PKCB, was recently introduced to the island. It runs down the West Coast, from the Phuket International Airport as far south as Rawai, making 50 stops along the way.
Bus travel often gets a bad rap in Asia, but these modern, air-conditioned buses are comfortable and convenient.
Other Areas of Development
Although the focus of this report is on Phuket province, it is impossible to ignore the rapid development of the neighbouring province, Phang Nga.
Just as other coastlines in the world have undergone rapid change in a short period of time, the decades ahead will likely see a complete transformation of Thailand's Andaman Coast, the whole way from Phang Nga to the Burmese border and the Isthmus of Kra.
For hundreds of years, the Phang Nga coastline has been dominated by deserted beaches, fishing villages, small country towns, open grassland and fields with water buffalo. There are also the rain forests and jungles of the province's gigantic national parks. Put simply, the coastline is unspoiled, making it ripe for development.
If the last 30 years in Phuket are anything to go by, it won't be a surprise to see more developers and hotel chains creeping northward. And if the proposed Kao Lak airport becomes a reality, expect the development to intensify and accelerate.
New Global Airport Hubs
In the last 20 years, the Dubai, Doha and Abu Dabi have emerged as the most important hubs for anyone flying to South East Asia. Boasting some of the most modern airports in the world, and with their flagship airlines (Emirates, Qatar and Etihad) rivalling – and in many cases bettering – western carriers, these Middle Eastern states have changed the way people fly between Asia and either Europe, Africa or the US.
With the right connecting times, flying via the Middle East is only 1-2 hours longer for Europeans or Americans, but it can save hundreds of Dollars, Euros, or Swiss Franc. Between Asia and South Africa, however, the flights now save time compared with the old London or Frankfurt connections, and they also save Rand.
With cheaper fuel costs air travel has become even more affordable, which has encouraged people to go further afield for their holidays. With convenient routes to Bangkok and Phuket via the Middle East, Thailand is an extremely appealing tourist destination. And, of course, every tourist is a potential future property investor.
Key Drivers for the Phuket Property Market Articles
admin
Introduction - The Positives & Negatives of the Phuket Property Market The vast majority of buyers in Phuket today have a positive outlook on the property market, and it is easy to see why. But even
Phuket Property Guide 2023 – Table of Contents