Living on a tropical island is wonderful, but occasionally we get island fever, and have to take a vacation.
When we travel one of the things we always regret is having to leave our dogs behind.
No matter where you live that is always a concern:  are my dogs being well looked after and properly cared for?  Is someone able to offer them a little love and affection in my absence?
In Europe dogs can have their own passport, and there are an abundance of hotels which will accept pets.  Here we are left with no choice.  As much as we want to take them with us, finding the best kennel or sitting service is really the only option.
Maybe it's best to think of it is this way:  your dog is having a vacation, too. That's why we like it when kennels call themselves doggie hotels.  As with humans, a change can be as good as a rest for a dog, and if they are taken care of they'll probably enjoy it.
If you are anything like us, your dogs are part of the family, and you only want the best for them.    Thankfully, in Phuket there are a few choices of accommodation for your four-legged friends while you are away.
We recommend you visit each facility yourself before picking the right one for your furry friends.  (Some of the better known ones are listed below, with links to their websites.)
What to Look Out For
Your first priority will certainly be to ensure that they have everything your dog will want for a comfortable stay.
A kennel will typically provide an enclosure, like a cubicles or a cage, for your dog.  Some owners don't like these because they feel the dog might not like to be confined to a tight space.
But that's not necessarily true. Most dogs are known to be fine with their own enclosure, and are happy enough as long as they are receiving a good exercise regime.
Some studies have even shown that, to a dog, a small space is something like having a den. As long as it is clean and hygienic, with plenty of ventilation, then they should be just fine.  The air flow is really important in this humid tropical weather, to ensure that their space does not become too hot and stuffy.
Plus, if you do what we do, you can make sure your dog has all the familiar comforts of home.  This may include their bed, favourite toys, blanket and even their favourite eating bowl.
While the change of scenery can be good for them, these little touches can help them adjust to being separated from you.
After you've chosen the right holiday accommodation for your dog, you'll feel much better about leaving them behind.
In fact, you can bet that your dog will settle down in no time and start to make new friends immediately.  When there are plenty of other dogs around, and they all start to bark at a visitor, it does seem like they are having fun.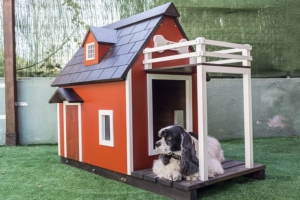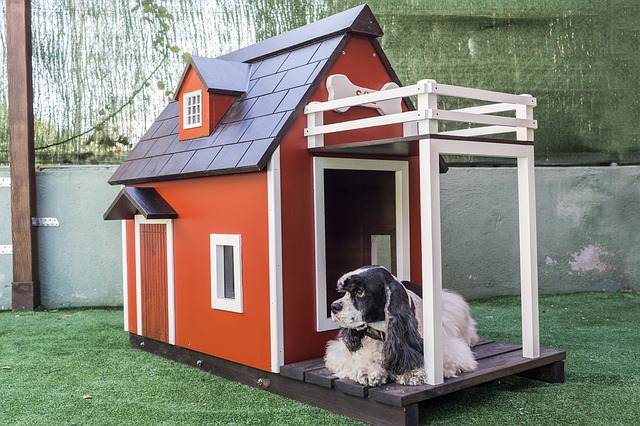 Our Favourite Place in Phuket
Phuket actually has its very own 'dog whisperer'. His name is Khun Wichai, and he opened the Phuket Dog School and Hotel over 20 years ago. If you want to meet someone who knows dogs, you really need to sit and have a chat with Khun Wichai.
The Phuket Dog School and Hotel, as its name suggests is far more than just a kennel.  We've left numerous dogs here over the years while we've been on holiday, and we've even had a few trained.
If you have a guard dog, or a temperamental breed like a Pitbull, you really need to bring them to Khun Wichai.  He truly is an animal guru, and totally understands your dog's behaviour.
You may even decide that the couple of weeks you intended to leave your dog with him turn into a couple of months.  But when you get your dog back, the change will be amazing.  Any past behavioural problems will be history, and you'll have a wonderful pet with amazing new talents.
If you are cool with leaving your dogs in a kennel for their vacation, and you want a reliable host, then you can't really go wrong with Phuket Dog School and Hotel.
They even offer a choice of accommodation for your dog, from standard to aircon to a super duper luxury aircon room with glass doors.
It's easy to find on Koh Sirey, on the eastern side of Phuket Town. The facilities are fantastic, and the dogs are all loved and cared for.  They also get plenty of exercise, which you might expect because it is spread over 7 Rai of land, and the dogs get three walks a day.
You can check out their website here:
Other Kennels and Dog Sitting Services in Phuket
I'm afraid we can't vouch for any of the other kennels on the island because we haven't used them.
We are sure they all have great services, but as mentioned above, it's really up to you to go check them out for yourself.
Here are some other choices for you:
Phuket Town
Thalang
Rawai
See our other related Phuket articles:
Pets – Vets and Veterinarian Clinics in Phuket
Purchasing an Automobile in Phuket
Understanding the Administrative Districts of Phuket
International Schools in Phuket
Nurseries, Kindergartens and Preschools in Phuket
Thailand Moving and Logistics Companies – How to Make Moving To a New Home Easier to or From Phuket
Pets – Vets and Veterinarian Clinics in Phuket