Key Drivers for the Phuket Property Market (2019 and Beyond)
Positives & Negatives of the Phuket Property Market
The vast majority of buyers in Phuket today have a positive outlook on the property market, and it is easy to see why. But even the sunniest day has a few clouds, and although every cloud may have a silver lining, it is first and foremost a cloud.
There are a number of positive key drivers ahead for the Phuket real estate sector, but we will also examine the potentially negative ones. If the economic storm clouds do blow in, we hope this information proves to be an effective umbrella.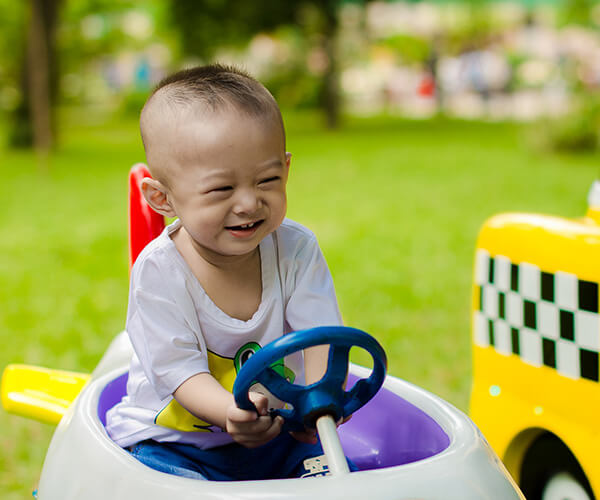 Looking at the World Through Rose-Coloured Spectacles
The Positives
A More Stable Real Estate Sector
As discussed above, there is little to no borrowing in the foreign property market in Thailand, which is generally a positive for the market as a whole.
A credit crisis typically inflicts the greatest immediate pain on the property sector. If borrowing were available to foreigners, Phuket property would probably see a boom like no other. Like most booms, we would expect it to be followed by a speculative bubble and a painful crash.
While it may be possible to secure a loan from a Thai or foreign Bank in Singapore, this is extraordinarily rare. No borrowing means no leveraging of loans, which in turn means less speculation and greater stability.
Thai nationals, on the other hand, can and do get mortgages, but the developments which target Thais are not necessarily the same ones marketing to foreign buyers. We do know of a handful of foreigners married to Thais who have managed to get mortgages, and we know of some wealthier Thai nationals who have borrowed to purchase property in predominantly foreign owned resorts. These are exceptions to the rule.
By restricting borrowing, the government is able to smooth out the peaks and troughs normally found in other real estate markets around the world. At the same time, rather than being wholly dependent on the strength of the Thai economy, there is an entire segment of the Thai property sector which follows more closely western economies, including US or European interest rate shifts.
Positive Effects of Inflation
Inflation can negatively impact certain sectors of the economy (see "The Negatives" below), but generally it is good for house prices.
The current global economic phenomenon of money creation and low interest rates is basically Economics 101, telling us that more money chasing the same amount of goods is inflationary.
The main driver of this was the post-2008 quantitative easing in the United States, which flooded the global economy with trillions of dollars. Money was created out of thin air, and it had to go somewhere. Much of it went into global stock and property markets.
Thailand was not really party to the creation of this global liquidity, but it was certainly a beneficiary of it.
Investors from around the world came to buy Thai property, and increased demand, coupled with global money creation, has driven the price of Thai property higher. As mentioned previously in this guide, these price increases have not been excessive, as other factors have kept Phuket from entering bubble territory.
Higher prices are nevertheless welcome for anyone who has bought during the last decade.
Global Marketing as a Key Driver
Global marketing has had a significant impact on the Phuket property market and has certainly been a key driver over the last few years. Properties are not only being promoted to those who already live in Thailand (or surrounding countries) or to people visiting on holiday.
Phuket now receives incredible exposure to the international market, with homes and condos here being marketed and sold to overseas buyers. Many developers even have offices in Shanghai, Beijing, Moscow and London, and attend international property shows around the world to promote Phuket property.
Every year these global marketing efforts attract buyers from North America and Europe, as well as closer to home in China, Hong Kong or Singapore. Although the tourist figures for Chinese were lower than expected in the second half of 2018, China continues to play a significant role in the buoyancy of the Phuket property sector, and is likely to continue to be important.
Increasingly, foreign buyers see their purchase purely as an investment, and are attracted by the guaranteed returns. In fact, many foreign nationals are buying in Phuket without even viewing the properties they buy. Some developers have even been known to receive orders through WhatsApp, WeChat, or Line.
Population Growth
Even without the foreigners who have decided to make Phuket their home, Phuket is experiencing strong population growth (7.4% annually). This is much higher than most other regions of Thailand, and is mainly down to the relocation of Thai nationals. For the broad property sector in Phuket, this is undoubtedly a key driver.
It is a global trend, dating back centuries, which has seen people (especially the younger generation) move from rural towns and villages to cities or wealthier provinces. This demographic shift inevitably buoys the local economy, including the property sector. While the primary impact of this population growth is on the local Thai property market, older affluent Thais are also buying luxury homes or condos in western-style developments.
This influx of new residents will buoy both foreign and local developments, the latter being extremely popular among middle class Thais and foreigners married to Thais (who don't necessarily want to live near the centres of tourism). Demographic shifts related to the tourist market (i.e. the changing nationalities of both holiday-makers and foreign residents) are discussed in later sections.
Thais Marrying Foreign Nationals
It is no secret that there are foreigners who come to Thailand to find a Thai wife. This trend is not slowing, and obviously creates another dynamic within the Thailand property market.
Should the couple decide to live in Thailand, and purchase a home, this would be a boon to the real estate sector (and to the economy as a whole) because the capital would typically be transferred into Thailand from overseas.
An Ageing Thai Population
Thailand, like many countries, has an ageing population. According to the latest United Nations figures, Thailand has the 3rd most centenarians (those who live to 100 years of age or older) as a percentage of the population in the world, trailing only Portugal and Japan. This is a factor of diet and lifestyle, and it points to Thailand as a good country in which to grow older and remain healthy.
But as in Japan, where people are living longer and having fewer children, it raises the question of how the future generations will care for their ageing citizens. In Phuket, for example, nearly 10% of all Thai nationals are over the age of 60. If this trend continues, it could have a significant impact on property dynamics.
Historically, the elderly in Thailand live with their children. If fewer children are being born, the new challenge will be how Thailand (including Phuket) will provide housing for the growing elderly population.
One developer in Phuket is tapping into this market by planning the first modern retirement village, which will offer services equivalent to a western care home. Managed by a British company, it is certain to be popular with individuals who require some level of care, but prefer tropical weather to their own cold and rainy country. Could this be the first of many?
Social Trends
People's tastes and desires shift over time, often influenced by outside factors such as television or social media. Social trends are sometimes short-lived, disappearing as quickly as they emerged, but in the context of property we are talking about major societal changes which occur over time.
Looking back over the last 40 years, Thais no longer live predominantly in typical Thai style houses. Many Thais are now living in larger structures, more western in appearance and design, or even in luxury villas. Many younger Thais are living in condominiums, townhouses, or in gated housing estates. In other words, the demand for new modern houses was not driven by foreign buyers, but it obviously contributes to the number of developments which target a mix of foreigners and Thais.
These changing tastes have been a direct result of greater contact with and influence from other countries, and the increased prosperity that globalisation has brought to Thailand. It did not happen overnight, but certainly in Phuket the stark contrast in architectural styles between the townhouses of Phuket Town and the condos and villas of Rawai bear witness to the changing trend.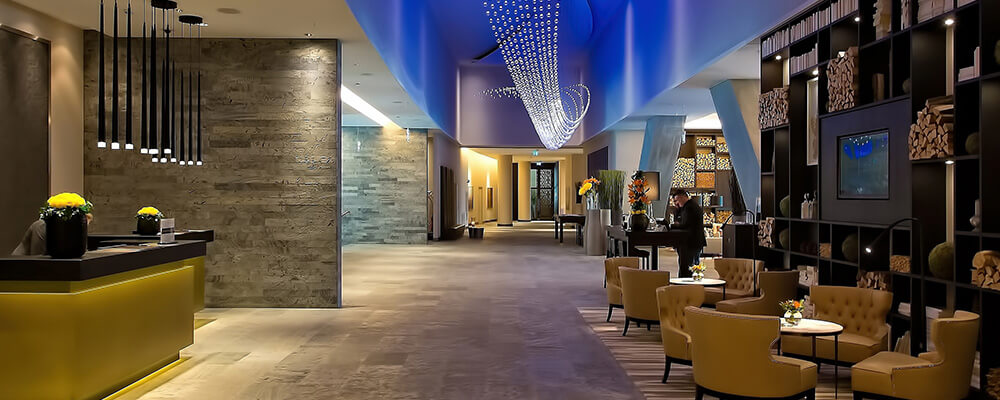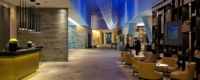 For a small country, Thailand has a remarkable tourism industry, and anyone who has been captivated by Thai culture, Thai food and the friendliness of the people can easily see why. Maybe we are biased, but we believe the official slogan "Amazing Thailand" is well deserved.
Thailand is consistently among the top five countries in the world in terms of revenue generated from tourism. In fact, at US$ 57.5 billion per year, Thailand trails only the United States, Spain and France. But it ranks ahead of countries like the U.K, Italy and Australia. Tourism is growing steadily year-on-year, and currently contributes circa 20% to Thailand's GDP – nearly double the global average.
Clearly this is an extremely important component of Thailand's economy as well as being a key driver for the Phuket property market.
Number of Arrivals
The high season, which typically begins after the first full moon in November (or coincides with the Loy Kratong holiday) and ends around April/May, sees over 3 million tourists enter Thailand each month. In December, January and February this figure is closer to 3.5 million. The low season (or green season as it is also known) after May sees the numbers drop off. While the median net worth of each visitor maybe lower than those who visit the island in the high season, the figures still remain above 2 million per month.
The number of tourists visiting Thailand has been climbing steadily over the last 20 years. In fact, the last time we saw fewer than 10 million visitors in a year was in 2001 after the 9/11 terrorist attacks. Since then, tourism has grown at a staggering pace, from an average of 10 million per year in the early 2000s to over 35 million visitors annually today.
Nearly 10 million Chinese nationals were expected to visit Thailand in 2018, meaning around one quarter of all visitors to the Kingdom were from China. Neighbouring Malaysia is second on the list, sending over 3 million tourists to Thailand, followed by Korea (1.7 million), Laos (1.6 million), Japan (1.57 million) and India (1.3 million). The number of Russian nationals coming to Thailand has continued to increase (currently just ahead of India at 1.35 million), while the USA, Singapore and the United Kingdom are all bringing in approximately 1 million each.
What Tourism Means for the Local Phuket Economy
Over 15% of total employment in Thailand is attributed to the tourist sector. When it comes to resort islands such as Phuket or Koh Samui, that percentage becomes demonstrably higher. In Phuket, for example, over 35% of everyone employed on the island is in the hotel or restaurant business. Adding the workers whose jobs are linked to, or dependent on, the hospitality sector takes that figure even higher.
What Tourism Means for the Phuket Property Market
The pertinent question to ask here is whether the real estate sector would be where it is today without tourism. The answer is obvious. The real estate sector relies heavily on tourism.
Tourists are the fuel that keeps the property sector burning. Without the foreign market, the fire would almost certainly be reduced to embers, and the property sector would be forced to undergo a transformation.
ONGOING Phuket Infrastructure Improvements
Those expatriates who have lived on the island for a couple decades (or longer)have seen almost unimaginable changes. Anyone fortunate enough to have lived here for the last four decades has watched a sparsely populated tropical island, with only a few tourists (and fewer roads), grow into a modern tourist destination. The island's improved road system means that there is land which can be developed close to or adjacent to these new roads, and new developments are now being builtin what was once agricultural land or jungle.
There is no reason why this trend will not continue, and as new roads appear, so will new developments. But this will come at a cost. Despite the improved road networks, the island is getting crowded during the peak season months. Continuing to address transportation infrastructure is not a luxury, it's a necessity. Both the local and national governments are taking this seriously, and hundreds of billions of Baht have been allocated for public transportation projects, including rail, bus and airport upgrades, all designed to make traveling to (and around) Phuket much smoother.
Phuket's Accessibility and Travel Options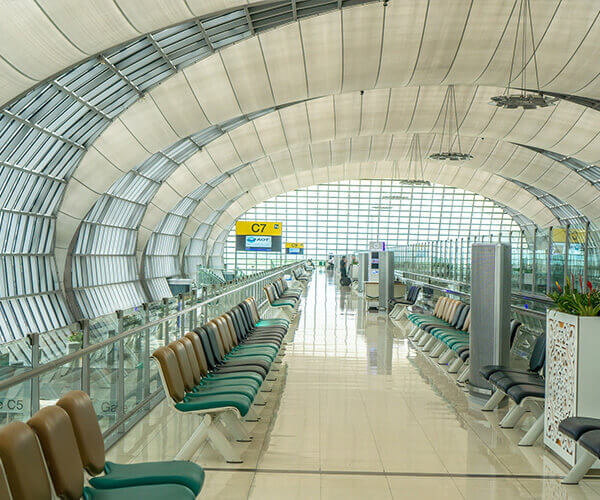 Suvarnabhumi & Don Muang Airports (Bangkok)
Suvarnabhumi opened in 2006, replacing Don Muang as Bangkok's main international airport. Don Muang soon reopened as the hub for low-cost carriers flying into greater Bangkok, giving the metropolitan area two major airports which today handle 100 million passengers per year.
Considering that Don Muang at its peak serviced only 37 million passengers annually, this means there has been an increase of more than 2.5 x in passenger traffic during that time. But Bangkok is not done yet.
Both Bangkok airports are undergoing upgrades and expansions, and by 2025 (the year Don Muang will celebrate 101 years as a public airport) the combined capacity of both airports will be just shy of 200 million passengers per year.
And what does any of that have to do with Phuket? Over 6 million people fly from Bangkok to Phuket every year. Doubling the capacity of Bangkok's airports would mean more (and fuller) flights between the capital and Phuket – a significant boost to tourism on the island.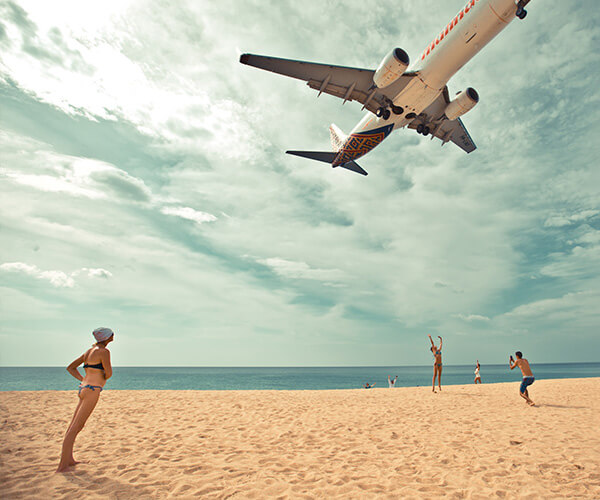 Phuket International Airport
The new international terminal in Phuket opened in 2016, expanding the technical capacity of the airport from 6.5 million to 12.5 million passengers per year. The year before the upgrade was completed, however, Phuket International Airport had already seen 12.9 million travellers pass through its gates. Unsurprisingly, the new facility easily handled the 16 million people who flew into Phuket in 2017. With that figure expected to quickly reach 20 million, the airport will still not be running anywhere close to the "double capacity" at which it operated immediately prior to its expansion.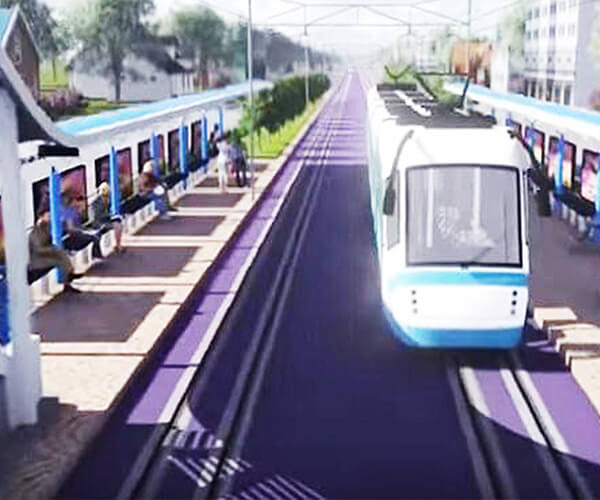 Phuket's Very Own Light Railway Transit System
Fifteen years ago, residents of Phuket would never have believed that the island would have its own LRT (Light Railway Transit) system linking the North and South.
The proposed project does look like it will finally become a reality, with construction expected to start in 2020. The proposed route is 58 km long, with 24 stations between the airport in the North and Chalong Circle in the South.
If all goes to plan, the LRT could be up and running by 2023.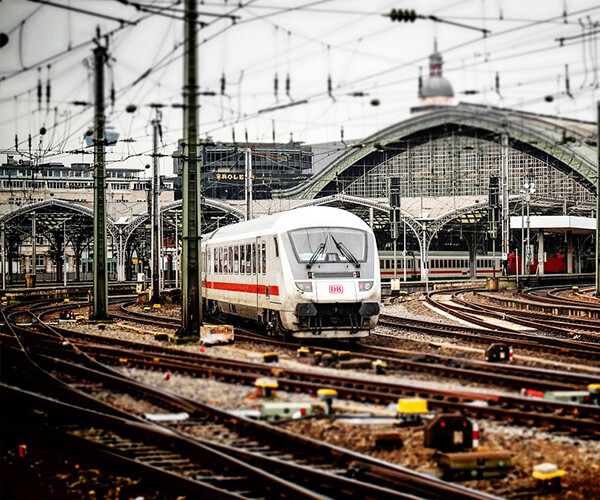 The Pan-Asia Railway Network
How would the proposed high speed rail line from Kunming (in Yannan Province, China)to Singapore affect tourism in this region?
Bangkok lies almost at the centre of the proposed central line to run from China through Laos, Thailand and Malaysia to Singapore. Bangkok is already an aviation hub for Southeast Asia, and the city also has a thriving freight port. A modern rail network would make Bangkok a complete transportation hub.
If this line is realised, we could foresee a "Western Extension" connecting Krabi and Phang Nga to Bangkok. Following that, we would not be surprised if the LRT were to extend across the Sarasin Bridge one day, to link up with an offshoot of the Pan-Asia Railway Network.
The next decade could experience a major transformation in travel from China throughout South East Asia. When high-speed rail travel eventually transpires, it will inevitably make Phuket more accessible (directly or indirectly) to 1.5 billion people.
Improved Road Network
Road work continues at a relentless pace on the island. New underpasses created more than their share of stress, traffic and confusion while they were under construction, but they have been a godsend to motorists in Phuket since they were completed.
Traffic now flows faster at key junction points on the island, especially on the route linking the southern part of the island to Phuket International Airport.
Further underpasses (and overpasses) have been proposed, in addition to the Kathu-Patong Tunnel which would shorten the drive into Patong from the east. The tunnel would likely operate on a toll basis, and would improve travel and lessen accidents on Patong Hill, currently considered one of the most dangerous roads on the island.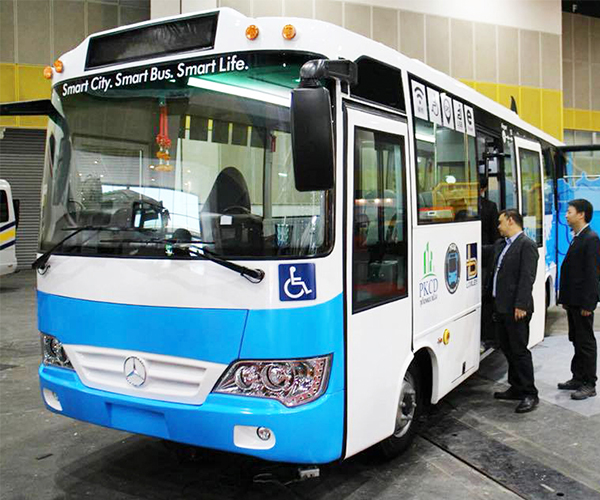 Phuket Smart Bus
A new bus service, set up by the consortium PKCB, was recently introduced to the island. It runs down the West Coast, from the Phuket International Airport as far south as Rawai, making 50 stops along the way.
Bus travel often gets a bad rap in Asia, but these modern, air-conditioned buses are comfortable and convenient.
THE ROLE

of China in the Growth of Phuket's Property Market
There are more visitors to Thailand (and Phuket) from China than from any other country. Even without the Pan-Asian Railway Network, the influx of people and capital from China have already been key driving forces in the tourism and property sectors.
China's population (at the time of publication) is 1.42 billion, which constitutes a staggering 18.5% of the world's population. Its economic transformation over the last 50 years has been astounding, becoming a manufacturing powerhouse and the world's second largest economy. Most forecasters agree that in the next 15 years it will overtake the USA and become the largest economy in the world.
As the economy continues to grow, Chinese nationals are using some of their new-found wealth to purchase property overseas, and are estimated to have spent over US$ 100 billion on foreign real estate in 2017 alone. Much of this money found its way to Thailand, especially Phuket.
China's largest website for buyers of overseas property, Juwai, places Thailand third on its list of countries receiving enquiries from prospective Chinese property investors.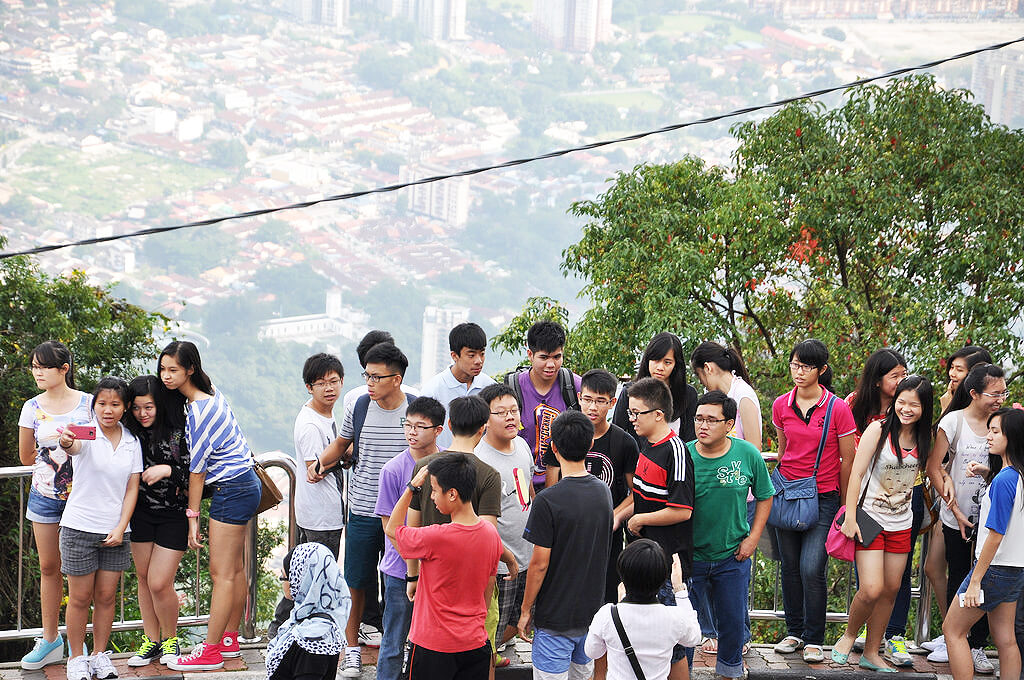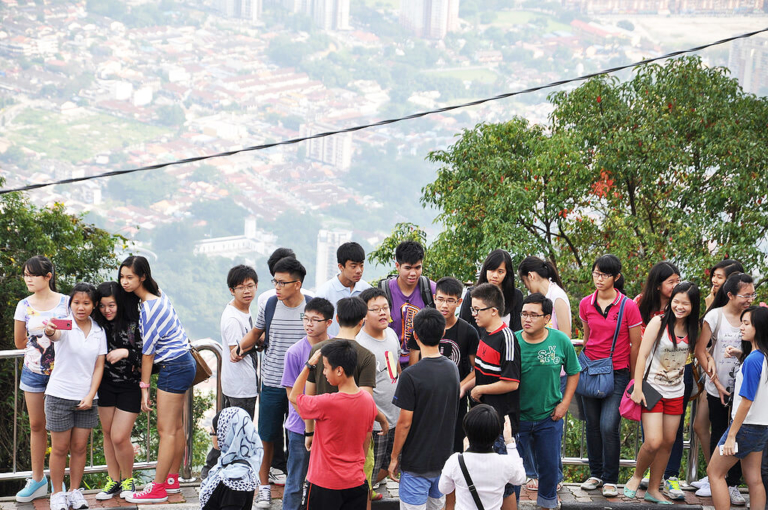 Why are Chinese Investors Buying Phuket Property?
Quality real estate in China today is generally considered to be over-priced, especially in the major cities. Most middle class Chinese have been priced out of the market in their own country, but Phuket remains affordable for them.
Compared with China, real estate in Phuket is cheap, and in many respects, represents better value for money than property in other countries named on the Juwai list referenced above. But price is not the only factor.
Here are some other reasons why the Chinese are investing in Phuket:
Here are some other reasons why the Chinese are investing in Phuket:
THE INDIAN SUBCONTINENT AS A KEY DRIVER AHEAD?
India currently sends the seventh largest number of tourists to Thailand each year, but these 1.3 million visitors are only 0.1% of India's population. To put this in perspective, the Netherlands ranks sixth in terms of visitors to the UK each year, but the 2.06 million people who travel from Holland to Britain annually represent nearly 12% of the Dutch population.
Numbering nearly 300 million, the Indian middle class is over 17x the population of the Netherlands. That is only the middle class, and that number is expected to double in the coming years. This largely untapped market could not only boost tourist numbers in Thailand, but also property sales.
As with China, India is geographically close to Thailand, making this a convenient country in which to own an investment property or a holiday home. The straight line distance between Calcutta (in the east of India) and Chiang Mai (in northern Thailand) is only 736 miles (1,185 km), making it only a 1 hour 20 minute flight. The flight time to Phuket is only 2 hours 15 minutes.
People who are worried about the impact of currency controls in China fear that a further tightening could decimate the Phuket property sector. But don't forget, Phuket has been there before. When a Euro depreciation saw Western Europeans stop visiting, Russians picked up the slack. When the Rouble declined, and Russian tourist numbers fell off, the Chinese picked up the slack. What if Chinese investors stop buying?
Because Indians have not been coming to the island in large numbers up until now, sales of property to Indians remains a largely untapped market. Since Indians are not yet an established clientele, it is perhaps premature to expect investors from the Subcontinent to make up for any drop off in sales to Chinese buyers. Nevertheless, it will be interesting to see how larger numbers of Indian investors will impact Phuket Real Estate.
The first direct flights from India have already begun, with Go Air – one of India's rapidly growing airlines – starting direct flights from both Delhi and Mumbai. Three direct flights now operate between Mumbai and Phuket, with two per week from Delhi.
What is truly encouraging is the fact that 1.3 million people visited Thailand from India last year without any direct flights operating to Phuket. There are now 5 direct flights per week from only 2 cities. How much more will Indian tourism (and property investment from Indian nationals) in Phuket grow when flights begin from other Indian cities?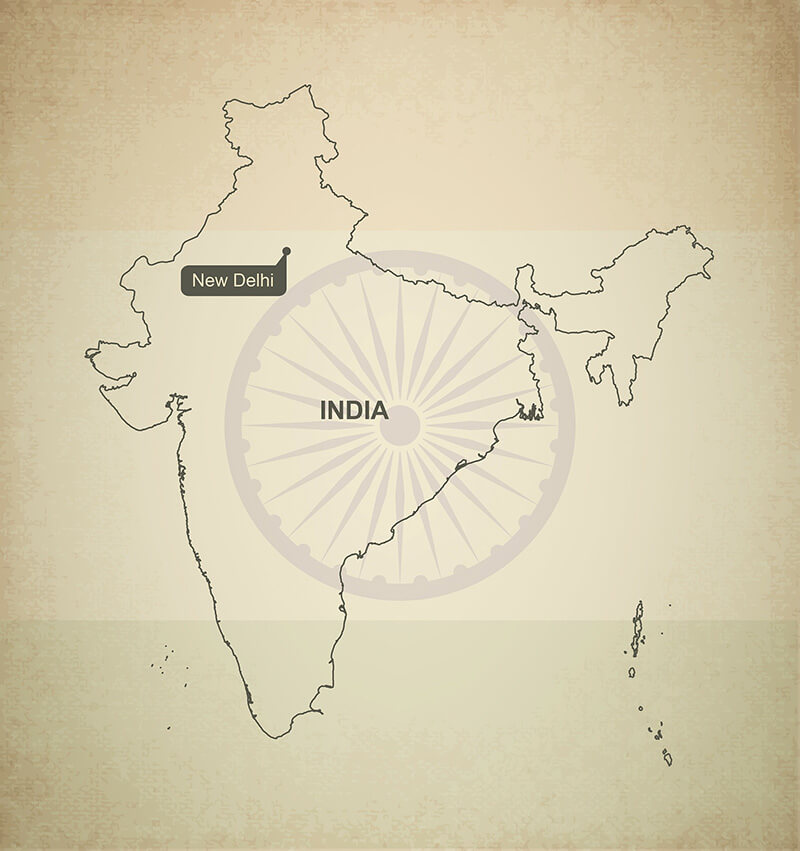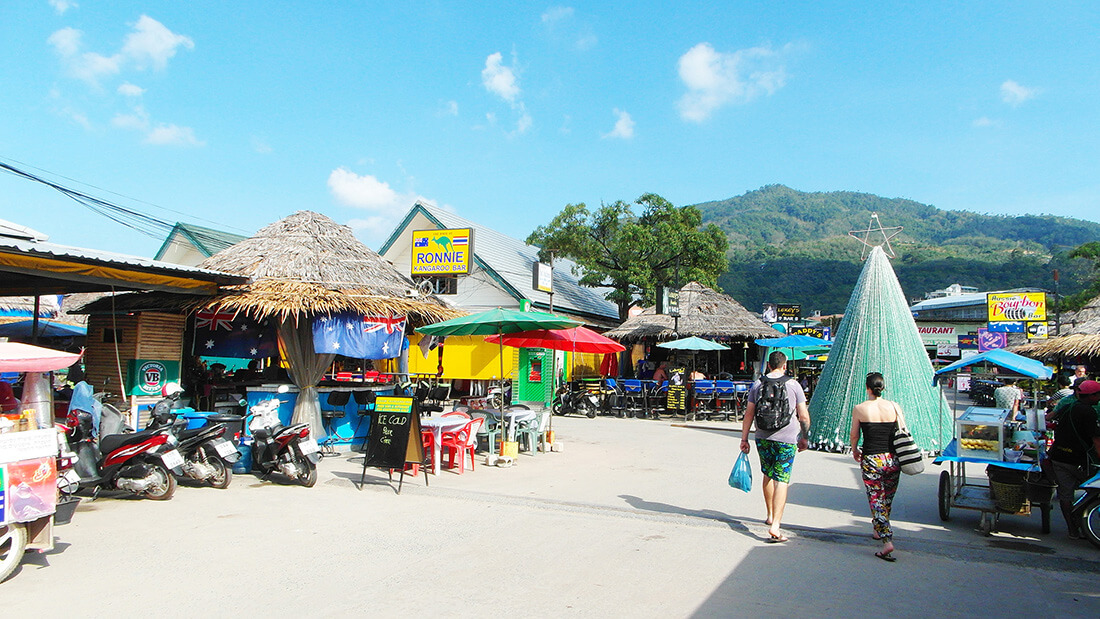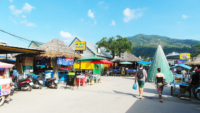 The Russian Market
Russian tourists are the sixth largest segment of visitors to Thailand, but estimates suggest that more than half of all Russian visitors to Thailand come to Phuket.
It should therefore come as no surprise that Russian investors rank behind only the Chinese for the most property bought in Phuket each year.
Until five years ago, tourism and investment from Russia could be seen everywhere on the island, but that changed with the depreciation of the Rouble. The stabilisation of their currency has seen Russians flock back to Phuket in droves, and the tourist sector has welcomed them with open arms. Shops have signage in Russian; restaurants have menus in Russian; and businesses have recruited Russian speakers to better accommodate this important market segment.
Other Areas of Development
Although the focus of this report is on Phuket province, it is impossible to ignore the rapid development of the neighbouring province, Phang Nga.
Just as other coastlines in the world have undergone rapid change in a short period of time, the decades ahead will likely see a complete transformation of Thailand's Andaman Coast, the whole way from Phang Nga to the Burmese border and the Isthmus of Kra.
For hundreds of years, the Phang Nga coastline has been dominated by deserted beaches, fishing villages, small country towns, open grassland and fields with water buffalo. There are also the rain forests and jungles of the province's gigantic national parks. Put simply, the coastline is unspoiled, making it ripe for development.
If the last 30 years in Phuket are anything to go by, it won't be a surprise to see more developers and hotel chains creeping northward. And if the proposed Kao Lak airport becomes a reality, expect the development to intensify and accelerate.
New Global Airport Hubs
In the last 20 years, the Dubai, Doha and Abu Dabi have emerged as the most important hubs for anyone flying to South East Asia. Boasting some of the most modern airports in the world, and with their flagship airlines (Emirates, Qatar and Etihad) rivalling – and in many cases bettering – western carriers, these Middle Eastern states have changed the way people fly between Asia and either Europe, Africa or the US.
With the right connecting times, flying via the Middle East is only 1-2 hours longer for Europeans or Americans, but it can save hundreds of Dollars, Euros, or Swiss Franc. Between Asia and South Africa, however, the flights now save time compared with the old London or Frankfurt connections, and they also save Rand.
With cheaper fuel costs air travel has become even more affordable, which has encouraged people to go further afield for their holidays. With convenient routes to Bangkok and Phuket via the Middle East, Thailand is an extremely appealing tourist destination. And, of course, every tourist is a potential future property investor.
Taking Off the Rose Coloured Spectacles
The Negatives
The Foreign Market – What If Interest Rates Rise?
Historically, the direction of interest rates have a direct bearing and are a key driver of  global property markets. Most global interest rates have been held atypically low for nearly 10 years, but the US has slowly been raising the Fed Funds rate – its headline interest rate – and the rest of the world tends to follow any trend set by America on interest rates.
Because foreign buyers typically do not have any financing, higher rates are not going to have the same impact they would in other countries, where the increased cost of borrowing could make a mortgage unaffordable.
What would have a potential impact on the property market in Thailand, however, would be global interest rates reaching a level that encourages savings over investment. We're not anywhere near that point yet, but if interest rates were high enough that saving money in the bank became more attractive than the rental yields on a Phuket condo (for example) this could have a negative impact on foreign purchases of Thai property.
Can China's Vulnerabilities Affect the Phuket Property Market?
Since China is a key driver for both tourism and the property sector in Thailand, we shall address what could go wrong with the Chinese economy, and its potential effects on the rest of Asia, in particular, on Thailand.
The Donald's Games
Whether you love him, hate him, laugh at him or admire him, everything Donald Trump says is capable of impacting global trade. He has antagonised traditional allies, while embracing historic foes. He has started trade wars, which is something American presidents have tried to avoid since Herbert Hoover.
China, having by far the largest trade surplus with the USA, has been the focus of much of Donald Trump's ire. Being the two largest economies in the world, any conflict between the US and China is likely to have repercussions elsewhere, including Thailand.
Like much of Asia, Thailand has come to rely on Chinese money, especially for infrastructure projects. This means all is well, provided China manages to "hang in there". If a major disruption in China sees that country reallocate the money it currently puts into foreign investment, that could be bad news for Thailand.
There is a reason why countries have tried to avoid tit-for-tat tariff setting and trade wars for nearly 90 years — because it was that particular brand of isolationist thinking which exacerbated the Great Depression. The world can only hope that "Tariff Man" mellows out a bit for the remainder of his presidency.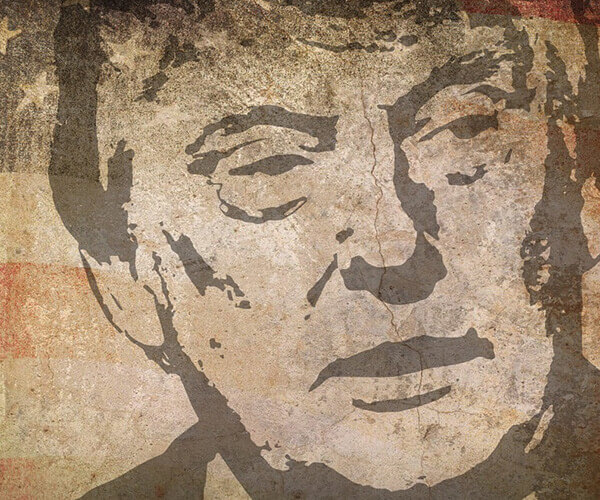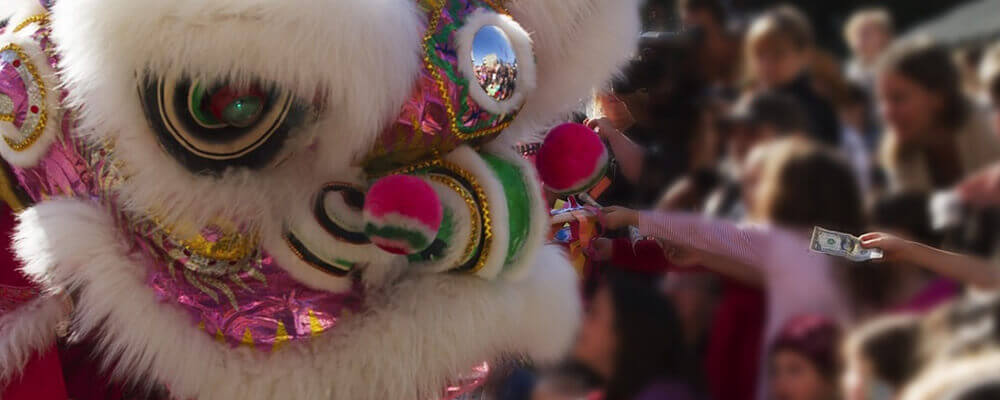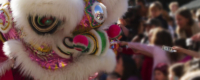 China's Debt
The Chinese government does not release a complete accounting of public and private debt, but industry experts estimate it to be over US$ 34 trillion, or 266% of GDP. Bloomberg has called it a Debt Bomb, but no one knows whether it is poised to explode, or if it will prove to be a dud.
China's economy has grown considerably over the last 20 years and nominal GDP has increased ten-fold. But its economy relies heavily on its trade surplus with the US, i.e. it sells more stuff to America than it buys in return. There are concerns that its debt will make it vulnerable in the aforementioned trade war.
Within its own borders, vast amounts of money have flooded into the real estate sector, sending prices to levels seen in Tokyo, New York or London. There are no immediate fears for the Chinese property sector, but asset bubbles do not always deflate on queue. If the bubble does burst one day, the knock-on effects will be felt across Asia and the rest of the world.
In Thailand it will almost certainly affect infrastructure projects – both public and private – and anyone in the real estate industry would definitely notice fewer Chinese buyers of Phuket property.
Clamp Down On Foreign Exchange Controls in China?
China's foreign currency reserves have fallen by over US$ 1 trillion since 2014, forcing the government to implement tight control over capital outflows.
China believes that foreign reserves of US$ 3 trillion will be needed to maintain order if they are to weather a Sino-US trade war, and the country is perilously close to falling below that threshold with only US$ 3.1 trillion in reserves today.
To combat this capital flight, the government has issued record fines to companies and individuals caught transferring money illegally. Some of this money has been flowing into overseas real estate markets, including Phuket.
Any further tightening of exchange controls could have negative repercussions for the Phuket property sector.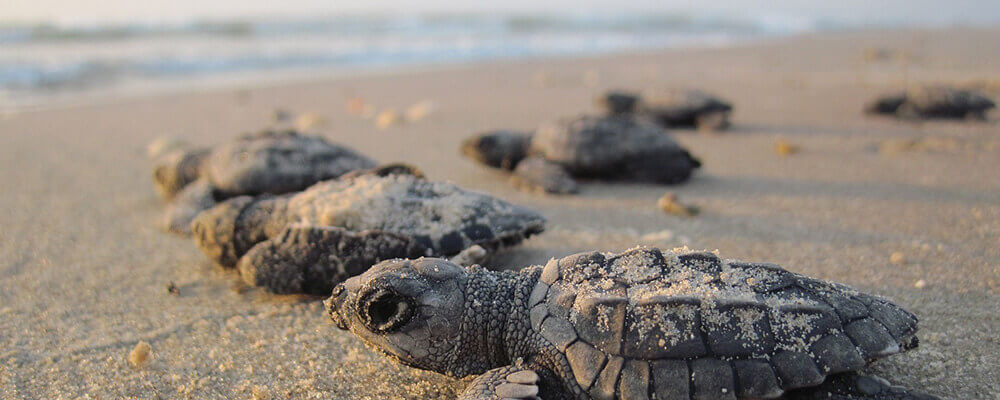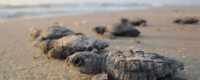 Because they are interconnected, both the foreign and local markets could be impacted by a few consecutive poor years in the tourism sector.
We know that tourism is a key driver of the Phuket real estate sector. Falling tourist numbers would therefore mean fewer buyers for many of the developments on the island. In addition, declining tourism is all that it would take to reduce local employment and salaries. If this were to happen, there would be an almost immediate impact on both local and foreign market property prices in Phuket.
As mentioned above, this is a major factor affecting the growth of the Phuket property market. If prices remain too high for too long (relative to wages) the real estate market can struggle, and one potential impact on Thai property affordability would be a shift in global interest rate policy.
We already know that low interest rates can buoy investments into tangible assets like property, and that this can also be a mixed blessing in times of a softening real estate sector. People grow accustomed to low rates, even unnaturally low ones, and a hike in rates in either Thailand or in the West could derail the housing market.
The Bank of Thailand has been hinting at a rate hike for sometime now, and it would not be unusual to see the central bank follow the lead of US Federal Reserve. At the time of writing, however, the Policy Rate has remained steady for 3½ years.
Despite the recent volatility in emerging markets Thailand has been spared any major turmoil thanks in large part to its current account surplus and sizeable foreign reserves. But if Thailand reacts to a global change in interest rate policy with rate hikes of its own, then it is possible an economic slowdown could follow.
If that were to happen, it could lead to lead to a slowdown in the local property market, not just in Phuket, but in Thailand as a whole.
Change in Government Policy
Any changes in Thai government policy directly related to the property market will inevitably have an effect on prices in the local market (either positive or negative, depending on the policy).
One such example is the proposed change in the loan-to-value ratio, which is due to come into force in April 2019. It was originally to be 1 January, but lobbying on the part of the housing industry delayed implementation.
The new rules are intended to curb property speculation, and will mostly affect second, third and subsequent mortgages. Such a tightening of mortgage lending requirements is bound to have a knock-on effect on property prices, and may even result in a greater volume of unsold properties.
Thailand's Household Debt
The low interest rate environment has also led to an increase in Thailand's household debt levels. Thailand currently has the 27th highest GDP in the world, with the 14th largest household debt to GDP ratio.
It is nice to see Thailand prospering, and if household debt levels stay as they are (all else being equal) there should not be too much cause for concern.
However, if there is serious expansion of personal debt, or a spike in the interest rates payable on that debt, unchecked levels of household borrowing could be a major worry for the Thai economy.
A Crackdown on Thai Companies Used to Buy Property
We have already covered this issue at length. Foreigners buy houses and villas every day using Thai companies with nominee shareholders. If the authorities at some stage decide to toughen their stance on what constitutes "illegal ownership", it would certainly impact the real estate sector.
If nominee company structures are scrutinised at some stage, the end result could be a flood of villas and landed properties on the market, which would likely cause prices to fall. If this comes to pass, demand is likely to be softened by the negative publicity alone, which would also have a knock-on effect on prices.
The Expiration of 30-Year Leaseholds
The vast majority of people who take out a leasehold are under the impression they have bought a tangible long-term investment asset.
While most developers do their best to make sure that buyers are aware of their legal standing under a 30-year lease, many buyers believe they are being guaranteed two or three renewals (for a total of 90 or 120 years), and they believe they can sell their lease whenever they want to, as would be the case in other countries. This may be the case provided they never find themselves in court. 
The first 30 years are written in indelible ink, but any further renewals/extensions are written in pencil. While it is possible, there is no automatic guarantee that either the sale or extension of a lease can be enforced, as both are dependent on clauses agreed by the original owner. To sell a leasehold, the freeholder (owner or developer) must agree to restart the lease period for any new buyer. If the freehold owner has changed, and the new owner balks at this, some unfortunate lessee will see their extension request denied. This may not be a major worry for the Phuket property market now, but at some stage in the future it could be a key driver for new buyers. Many people who purchased condominiums in the last few years opted for the cheaper leasehold condominium units rather then the freehold equivalent, mainly because they did not understand exactly what they were spending their money on.
Sam Fauma of ILO has been in Phuket since 1989, which was coincidentally 30 years ago, and he has assisted clients with Lease Extensions.
Here's what Sam has to say:
Global Influences
Certain external events are foreseeable (or perhaps, inevitable), and can have an oversized impact on Thailand's tourism industry, especially when you consider that their origins may not necessarily be in Thailand, or for that matter in Asia. Even a healthy economy can be affected by "contagion" during global crises and meltdowns.
Consider a global stock market crash, and the recession which would follow. It is highly unlikely to be the Thai markets which lead to any such collapse today, but Thailand would feel the effects. A drop off in global spending would mean fewer people traveling to Thailand, and fewer Phuket properties being bought.
The reaction of Central Bankers to an economic downturn is typically to lower interest rates, which could lead to a quick rebound in the property sector. But the initial downturns in tourism and property would be unavoidable.
Over Supply
In every real estate market in the world prices begin to stagnate and even fall when supply outweighs demand. In Thailand, it is important to keep a close eye on over supply, and it is a consideration which must be assessed periodically for the potential risk or reward it offers in real estate investing.
Based on the numbers of new tourists currently visiting the country, and the rapidly growing wealth of Thai nationals, it does not appear over supply will become an issue, unless a major global catalyst were to simultaneously affect both the Thai middle class and the tourist numbers.
New Phuket property owners and potential buyers should nevertheless be aware of the supply-demand dynamic within the Phuket real estate sector.
Right now, while development is extremely buoyant, buyers must understand that sellers are competing with attractively-priced new developments. Economies of scale on larger developments over the years have helped to keep prices down, so sellers may have difficulty finding a willing buyer at their desired price until development slows, and new sites come up less frequently.
With so many new developments springing up over the last few years, the resale market will potentially have a massive 'overhang'. Buyers must have a long-term approach if they are to take advantage of the supply-demand dynamics, and over the long term they will likely be rewarded.
Negative Publicity
Bad publicity is detrimental to any industry, and the real estate sector in Thailand has not been immune to this. We have heard tell of individuals or companies engaging in either unethical or illegal activities, which is why it is so important to conduct thorough due diligence when buying a property.
Some complaints have found their way into the newspapers and online media, and have stoked negative publicity.
Examples include: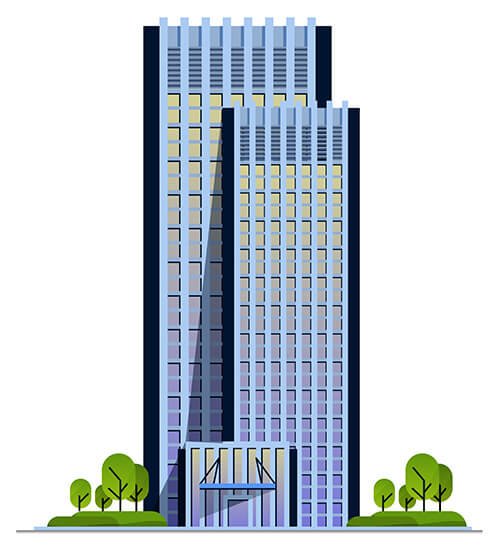 Another troubling sales tactic which has come to light is foreigners literally being told they can wind up with one or more free properties if they buy a number of units off-plan.
Some agents are encouraging foreigners to buy multiple condominiums, with the promise that the agent will, upon completion, personally broker the sale of enough units to either break even or turn a profit. The sale will allegedly leave the foreign investor with at least 1, and possibly many "free" condominiums.
We don't necessarily want to call this practice a lie, so let us just say it is a non-contractual promise which is highly unlikely ever to be realised. In a worst case scenario, the investor owns a slew of condos, and has paid for all of them. However, if they are committing too much of their savings or their nest egg to this strategy, it could leave the investor strapped for cash should the "highly profitable sale" (on which this whole marketing scheme is based) never materialise.
Any buyer should see through this for what it is – a sales tactic designed to enrich one person (Hint: not the investor). The years ahead may see an extended period of detente, whereby the authorities do not enforce certain behaviours. Perhaps we will also see laws more favourable to prospective foreign land ownership.
But if there are further issues related to illegal ownership, dubious marketing schemes, and non-extensions of 30-year leases, the subsequent reporting will not be pleasant. And the publicity will certainly not be positive.


Incorrect Reporting On the Phuket Property Market
While some articles engendering negative publicity for the Thai and Phuket real estate sectors may have been well intended, the foreign press sometimes do not understand what they are writing about.
Occasionally a foreigner finds a journalist with a sympathetic ear, but it is obvious that the reporter has not fully comprehended the true nature of the story they are covering. Sometimes the unfortunate event being written about was nothing but a poor decision made by a foreigner – a decision that could easily have been avoided – but this does not come across in the reporting.
It is possible (even likely) the foreigner should have had enough information to make an informed and intelligent decision, and could have avoided the predicament in which they found themselves. In some cases the foreigner actually violated the law by acquiring control over landed property, but the reporter has failed to mention this.
While we sympathies with anyone who has had bad luck (none of us wants to read about someone losing their home and/or their investment), it is important to note that bad publicity in the press is not necessarily the result of disreputable activity within the industry.
Sometimes it is, but sometimes individuals make avoidable mistakes. Unfortunately, reporters do not always take the time to uncover the truth behind the tale being spun by the aggrieved foreigner.
Unbiased Reporting (Largely Ignored)
This article from The Telegraph in the UK is from 2012. It clearly spells out the law as it pertains to buying land with Thai companies and nominee shareholders. It also quotes a Thai official who talks of the need to crack down on illegal foreign ownership.
The fact that this article was written 7 years ago, and that the actions being mooted by the authorities did not happen, should not make people more confident to continue with the same practices. It should instead serve as a warning that the Thai government has been aware for years that foreign ownership structures are being established which violate the spirit of Thai law.
People should also recall that there was the small matter of a military coup and a change in government since that article was written. Addressing foreign property ownership was hardly the first priority for the new government, but don't believe they plan to ignore it forever.
Everyone in the Thai property market is obviously in favour of a measure of restraint being shown, and of changes (or at least clarifications) being made in the law. We are eager to see what transpires.
A Change in Visa Rules
Will foreigners always be welcome in Thailand? We certainly hope so! But while foreigners have been welcome for decades, there have been periods of tightening (then relaxing) of immigration standards over the years.
This has manifested itself most noticeably in the restrictions on Visa Runs – quick day trips across the nearest boarder and back, for the purpose of "renewing" a 30-day visa on arrival. While this practice is still permitted, it is limited to two such trips over a land boarder (or six via an international airport) in a single calendar year.
We should never rule out tightening in other areas, and one visa category which could be vulnerable to a change in policy is work visas/work permits. A number of foreigners in Thailand have work permits issued by small businesses, in some cases, their own small business. Just as a closer inspection of Thai companies owning property is likely, it is possible that companies issuing work permits to foreigners could be looked into one day to ensure they are structured correctly and are actually trading and hiring Thai employees.
Thailand understandably wants the foreigners living here for the medium to long term to be using proper visas. When it comes right down to it, this is no more than any western country demands of its visitors.
Extended stay visitors or anyone using a proper visa issued by a Royal Thai Embassy will likely be just fine. Likewise, we are confident that anyone over the age of 50 who is retiring in Thailand will always be welcome.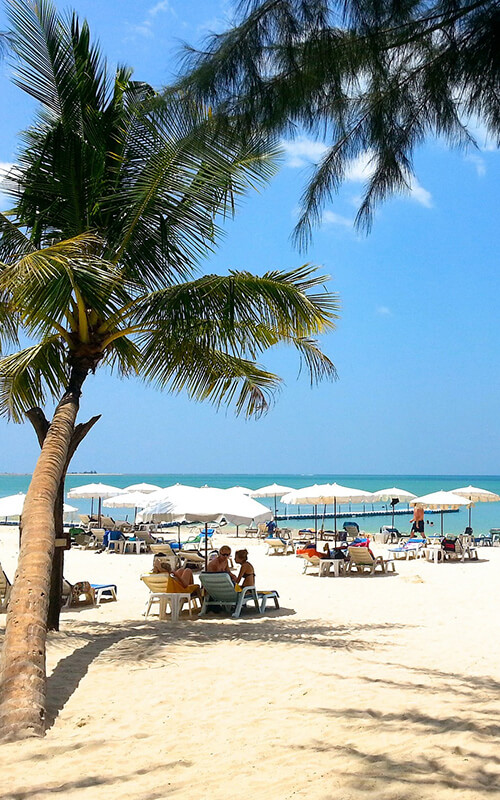 THE BLACK

SWANS OF TOURISM
A "Black Swan" is a metaphor first described by Nicholas Taleb in his best-selling book Fooled by Randomness. Taleb's premises that rare, and in some cases devastating, events occur randomly from time to time. He goes on to say that we attempt to assign them logical origins, and presume they could have been predicted, when in fact they are extremely difficult to foresee.
These events may affect individual countries or the entire world. Phuket (and for that matter, Thailand) ha shad a trouble-free run of late, with very few black swan events occurring in the past decade. In the nineties and noughties, however, Thailand was not so lucky.
The country's tourism industry had barely recovered from the Asian Crisis of 1997 when the 9/11 attacks happened in 2001. Around the same time, the dot-com bubble burst, and the subsequent market crash left people with serious holes in their pockets.
With no time to recover, the bird flu epidemic in 2002 continued to frighten the tourists away from Asia, only to be followed by the SARS scare of 2003. Then one year later, in December 2004, the big one hit. The Indian Ocean Tsunami struck the West Coast of Thailand, crippling the tourist industry, which had to be slowly rebuilt.
Five Black Swans in four years was a difficult start to the new Millennium.
What followed was a fair amount of political unrest in the South of Thailand, as well as the capital. As late as 2010, tens of thousands took to the streets in Bangkok, and over 90 Thais died in the violence.
The weather has also played its part in interrupting tourism. While the nationwide floods of 2011 never affected Phuket, they did stop people flying into Bangkok for weeks. Although the airport was not underwater, most of Greater Bangkok was. And the fact that trips to Bangkok were cancelled certainly impacted Phuket, given that roughly 40% of all flights to Phuket originate in the capital.
The Phoenix Boat Disaster
On 5 July 2018, the boat Phoenix PC Diving left the popular snorkeling island Koh Racha to return to Phuket. A massive storm whipped up five-metre high waves, which capsized and sank the Phoenix. Of the 105 passengers on board, 89 were tourists, and all but two of these were Chinese nationals. The sinking cost the lives of 47 Chinese tourists.
In the same storm, another tourist boat (the Serenita) also sank off Phuket, although all 42 people on board were rescued. The immediate impact of these two accidents was the cancellation of tours from China, which could already be felt in the market by early August.  A slower than normal high-season was then exacerbated by global economic volatility in the latter half of the year.
By the new year (2019) the negative headlines surrounding the tragic sinking of the Phoenix were all but forgotten, and tourists who used this as their rationale not to travel to Phuket began to return. It required a bit of coaxing, and even diplomacy on the part of the tourism industry and the government, but as with all Black Swans, it proved to be a blip rather than a protracted trend.
The Most Recent Black Swan
Just as the millennium began with the joint threat of Bird Flu and SARS taking their toll on tourism in Phuket, 2020 was barely two weeks old when another global health scare emerged, forcing people to radically rethink their travel plans.
Coronaviruses are a family of zoonotic viruses, meaning they are transmitted to humans from animals.  This latest virus, which the Centers for Disease Control have officially designated "COVID-19"  was traced to a market China's Wuhan province. As with most coronaviruses, it almost certainly originated in bats, but bats generally do not transmit the virus directly to humans.
SARS was also a coronavirus, transmitted to people from civet cats, and to the civet cats from bats. In the case of COVID-19, the "prime suspect" for transmission on to humans is the endangered Pangolin – a mammal with overlapping plate-like scales. Native to Asia and Africa, its scales and meat are in high demand in China.
The first people were thought to have been infected in late 2019, but an official acknowledgement of the outbreak was slow to be made public.  By the time the Chinese New Year holiday rolled around, with no preventative measures in place, millions of people were traveling around China and the world, thus increasing the possibility that COVID-19 would be spread far beyond the boarders of either Wuhan or China.
As we have discussed above, Thailand is a very popular holiday destination for tourists from China, so it is possible that some travelers brought the virus to Thailand and Phuket on their travels.  Thailand was therefore designated an at risk country for international travel, which once again put the breaks on the tourism industry.
Tourism in the country and the island will eventually recover, but it is another example of an event which cannot be predicted.
The Swan That Hasn't Happened (Yet)
One potential Black Swan for tourism, which we have thankfully yet to experience in Phuket, is a major hotel fire with catastrophic loss of life. There have been fires, and there have been fires in hotels, but guests and staff have always escaped harm. Some hotels in Phuket operate without the requisite license, and it would only take a fatal fire at one such establishment – a fire in which foreign tourists perish – to cause yet another black swan interruption in Phuket Tourism.
Hotel licenses are emphatically focused on health and safety, and anyone flouting those requirements by operating an unsafe, illegal hotel would likely seethe full weight of the law come down on them. But this would not only affect conventional hotels, hostels and guest houses. Anyone who is currently renting their condo or villa for periods shorter than 30 days requires licensing, and they would see their rental income stream shut down if they have not obtained the necessary license for short-term rental.
A tragic fire might stop some people from traveling to Phuket, but that would not be the Black Swan event. The Black Swan event would be the illegal hotels and condominiums that do not conform to current safety standards possibly being closed down. This could result in the short-term condo rental market grinding to a halt, which might mean an end to the current practice of new developments offering longer-term guaranteed returns, and/or a change in the licensing and safety standards to which new builds must adhere.
Phuket's Resilience/Overcoming Black Swans
We know that Phuket has seen consistent increases in tourist numbers for two decades. We also know that during this time there have been multiple Black Swans (mentioned above), each of which has had a recognisable impact on the Thai tourist industry.
But despite these very real assaults on tourism, the impact in each case has been short-lived. Phuket has always bounced back, and has emerged more vibrant each time. Tourism continues to increase, investment in the economy (especially the tourist economy) continues to increase, and Phuket continues to prosper.
ROI and Black Swans
We have already established that guaranteed returns do not always represent a 100% cast iron guarantee, and that the likelihood of receiving the full value of your investment is largely dependent on the tourist industry.
Over the last 20 years, despite every Black Swan which has conspired against Phuket tourism, investors have generally achieved those guarantees, or at least come very close.
Even though the longer-term guarantees are more vulnerable to such events than short-term ones, it would require some seriously bad luck, and some seriously cataclysmic Black Swans, for these properties to be anything other than very lucrative investments over the next 20 years.
In One Final Nutshell
It should come as no surprise that there is a strong correlation between the number of tourists a country embraces each year, and the volume of investment properties sold to those foreign visitors.
The numbers do not lie. Tourism is the key driver of the property sector in Phuket. Infrastructure improvements have kept pace with increased numbers of foreign arrivals, and that investment made in infrastructure (e.g. airport, roads, public transportation) over the last decade will comfortably accommodate yet further growth in tourism.
The motivation for most investors is either capital appreciation or income generation exceeding what they can receive from a bank. But investors and home owners alike should be aware that the road to profit and income can occasionally be choppy.
At the moment, the top buyers of property in Phuket are the Chinese and Russians; not coincidentally they are among the largest groups of foreign tourists to the island each year. But they are not only purchasing holiday homes or rental properties. More and more people are moving to Phuket for the lifestyle – either to work, retire or even to educate their children.
Future growth in the hospitality industry will certainly form the foundation of an expansion in the real estate market. If the tourist sector takes a downturn, however, the property sector will be impacted. There is no way to sugar coat this fact.
But we have seen multiple assaults on tourism in the last two decades, and Thailand has always bounced back. In the face of natural disasters, financial catastrophes, and global health scares the Phuket tourist industry may have blinked, but it has recovered each time, and continued to go from strength to strength.
Just as the tourist economy has proven to be remarkably resilient, the Phuket Property Market has likewise demonstrated a buoyancy that keeps investors coming back to Phuket year after year.
Even though the longer-term guarantees are more vulnerable to such events than short-term ones, it would require some seriously bad luck, and some seriously cataclysmic Black Swans, for these properties to be anything other than very lucrative investments over the next 20 years.