Depending what you are looking for in a holiday, you will surely want to ensure that you are arriving in Phuket at the right time of year.
If you are a diver, then the high season with its calm seas is perfect for you. If you are surfer, however, then you definitely want to be there during the height of the rainy season when the "surf's up" on Phuket's southwest coast.
If you are like most people, you are there for a beach holiday, and you want nothing more than blue skies, sunshine, and preferably no rain.
When is the Best Time to Visit Phuket?
Higher Rates & Stronger Demand
If it is clear skies and warm weather that you are after, the best time to visit is in the peak season is December, January, February and March, but you can expect to pay premium prices for accommodation, especially over Christmas and New Year period.
Lower Prices
So how can you hit the sweet spot:  lower prices with the best chance of excellent weather?
Early to mid-April gets our vote.  Because the monsoon winds are only just beginning to change direction after the high season, some may say it is a little too hot in April. While that may be true for other parts of Thailand, we've never heard anyone complain in Phuket.
For the most part, it is still high season weather in early April with calm seas, blue skies and only the odd shower, but there is one major difference:  hotel prices are considerably lower in April than they are in the high season. Hotels generally have much lower occupancy rates at this time, so if you search around you're bound to find a bargain.
The other months to consider are June, July and August. Although the weather is a bit more unpredictable, you are extremely unlucky to experience an entire week or two of rain.
Though the weather is less reliable than April, it is still worth rolling the dice during these three months because the hotels are so much much cheaper.  Most of the time, the rain falls in short but heavy showers and then dries up very quickly.
Booking in June and early July is an even a safer bet because holiday makers can take advantage of the Intertropical Convergence Zone (ITCZ) the area that encircles the Earth where the northerly and southerly trade winds converge.
Although the ITCZ is also responsible for producing heavy rainfall during the rainy season, as the system progresses poleward, clear, hot, and dry conditions develop as winds become westerly.
While the meteorological phenomenon was first scientifically described in the 1920s, sailors already knew it for centuries before that.  They referred to those areas of the Ocean where it occurred as "the doldrums", and their ships were effectively stranded at sea for days on end with no wind.
The ITCZ brings dry, clear weather to Phuket, usually for a few weeks each year around June or early July, and is a surprisingly reliable phenomenon. In fact, many residents of Phuket still wonder why they must endure a horribly rainy May, only for their visiting friends and relatives to "luck out" in June and July.
It's impossible to estimate exactly what day or even week the weather will begin to clear, but the month of June has only the sixth highest rainfall total of the year, making it just a slightly riskier bet than April.
So while the expression "being in the doldrums" has always had a negative connotation, it takes on a completely new meaning, as the actual doldrums typically make June or July a great time to visit.
The Rainiest Months to Avoid
We know that January, February, and even March are near enough dead certs if you want perfect weather. You are almost guaranteed to get a great beach holiday.
But which are the "dead cert months" not to come?
Well, the periods to avoid are when Phuket is in transition between the seasons. This is when the monsoon winds start to change direction, and these periods always tend to be extremely unpredictable.
That transition period includes May (with the third highest monthly rainfall of the year), as the high season is winding down, as well as October (second highest monthly rainfall), which is typically the last month of the low season.
We've mentioned June and July, which fall in the low season, but which can offer up a few gorgeous sun-kissed weeks each year.  August is another one of the rainy season months which can surprise you, i.e. you can be pleasantly surprised by the beach weather.
September, on the other hand, typifies the low season.
Tropical rainstorms can brew from what appeared only minutes before to be clearing skies. It should come then as no surprise that September has by far the highest monthly rainfall on the calendar, and it is generally considered the worst month for scuba diving.
We could also throw November into the equation. It has the seventh highest average monthly rainfall, but most of that falls in the first half of the month.  The first full moon in November generally marks the beginning of the transition into high season.
So, if you want to improve your odds of avoiding the rain, the months you will want to steer clear of are May, September, October and November.  This is borne out by Phuket's annual rainfall statistics. Phuket receives (on average) around 2,500mm of rainfall each year, and over half of this will fall in these 4 months. Avoid them if you can.
Worst Month to Visit Phuket
If we had to pick "Avoid This Month At All Costs" the winner (or rather, loser) would be November.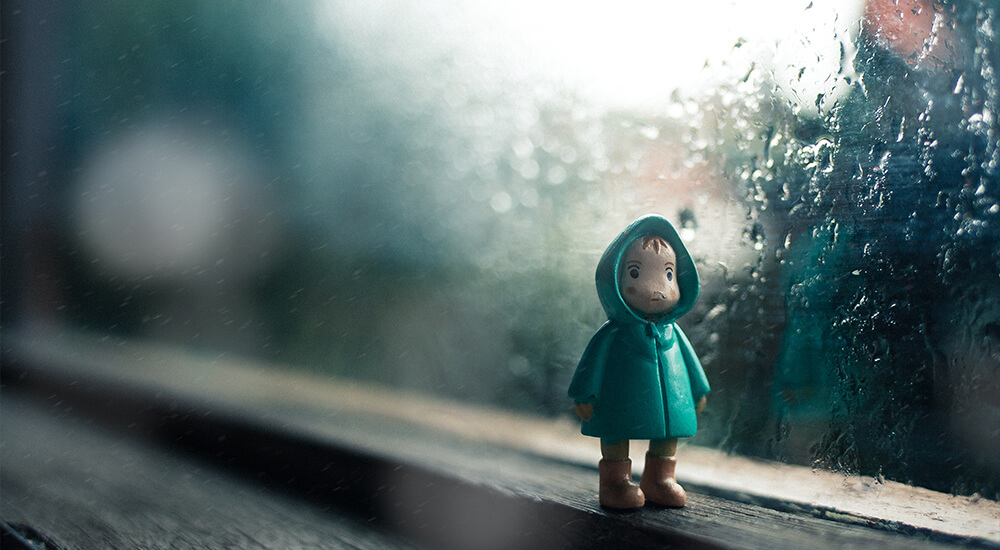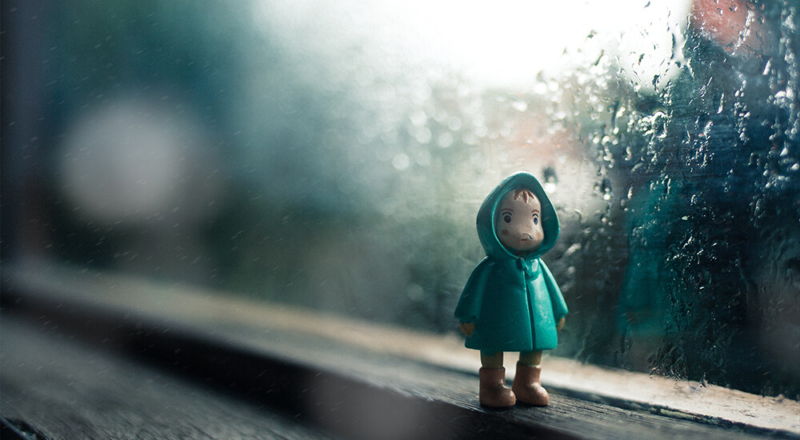 You may recall that the first full moon that month is considered to be the harbinger of the coming high season.  Well the hotels obviously don't follow the lunar calendar because on the 1st November, hotel prices have already been raised to high season rates.
This has always raised more than a few questions with us long-term residents. We've seen many November visitors waste vast sums of money on luxury holidays, only to spend a week – even two full weeks – in the room of their resort, staring out the window as the monsoon rains lash into the swimming pool.
It can be a huge disappointment to pay top dollar for your Phuket vacation, only to have it ruined by rain.
We've seen glorious Novembers and we've seen dismal ones. But since the month of November can really be hit and miss, we'd avoid paying high season prices for anything less than high season weather.
Full Moon Festival
They may attempt to justify the high prices because of Loi Kratong (November's full moon festival), but visitors should be aware that while the first full moon of November is the traditional start of high season, the weather doesn't always play along.
(The average rainfall data used herein is taken directly from the Thailand Meteorological Department.  It is nevertheless possible that other websites will quote slightly different precipitation figures. The rainfall figures cited by any source will always be averages, but depending on the year from which they begin their calculations, those averages could differ from the numbers quoted above.)
Please also see our other Phuket weather related articles:
A Guide for Phuket Weather Month by Month 
Reasons To Love Phuket's Rainy Season 
How To Survive Phuket's Rainy Season 
You may also like some of our articles on the Phuket real estate market:
China's Spending Spree on Phuket Real Estate
Owning a Freehold Hotel-Licensed Condominium in Thailand
Reasons to Invest in Phuket Property for New and Experienced Investors
An Overview on Phuket Property Prices
The Rising Popularity of Branded Residences
Illegal Home Ownership in Thailand – An Inconvenient Truth
Owning a Freehold Condominium through an Offshore Company