The medical tourism industry in Phuket has grown exponentially over the last 20 years.  People come from far and wide for all manner of hospital treatments, but they also come for dental procedures.
Does anyone really enjoy a trip to the dentist?  For most people, the thought of a dentist's chair sends some people into a state of panic. Let's face it – it is not one of life's most pleasant experiences.
But there is a way to make the experience more enjoyable.
By booking an amazing holiday in a tropical paradise, then getting your teeth fixed in between sightseeing and lying on the beach, you are sure to alleviate at least some of the pain.
This is a real option in Phuket.
Thousands of people have cottoned on to the benefits of the dental tourism, and one of the most popular destinations for this is Phuket. People recognize that Phuket's dental industry offers state of the art clinics with exceptionally trained staff.
And those clinics aren't too far from the beach.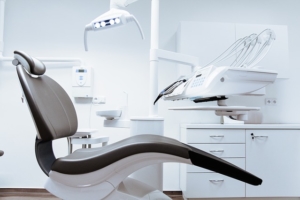 The Ultimate Sun and Scaling Holiday
Medical tourism in Phuket is sometimes jokingly referred to a "sun and surgery" holiday.  After all, if you must have surgery, why not convalesce somewhere nice?
The same applies to dental tourism, which we will call a "sun and scaling" holiday.  With a number of highly qualified and accredited dental practitioners it is obvious why people choose to come to Phuket for their new crowns and veneers.
The attraction isn't just that Phuket is a beautiful holiday destination, or the fact that the dental work is of high quality. It is also considerably cheaper to have important dental procedures performed in Thailand, than in many western or Even Asian countries.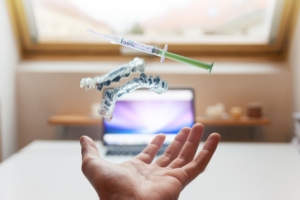 How Much Do You Save?
The cost of dental work in Europe is as painful as a root canal. Anyone who has "gone private" in the UK will know just how damaging to the pocket it can be. It gives you Gingivitis just thinking about it!
For any major work that needs doing, a flight and hotel accommodation can easily be absorbed by the savings you make on the dental treatment itself.
Not only that, it is a pretty sound excuse for taking a holiday!
Let's look at the equivalent pricing in the UK and in Phuket. We will use porcelain veneers as an example. Obviously prices vary, but each porcelain veneer will cost roughly 8,000-10,000 Baht, the equivalent of £200-250 Pounds Sterling.
So how much would this set you back in the UK? You would have to cough up around £500-£650 per tooth. That's somewhere in the region of 20-25,000 Baht each.
So assuming you just wanted to improve your smile with the addition of just 6 new veneers, you'd save around 90,000 Baht!
For the money that you save, you can stay in a 5 star hotel and pamper yourself for a week or two. And why not?  If you'd stayed home and gone private you would have spent the money anyway.
By coming to Phuket, you can get all your dental work completed by highly qualified professionals, and enjoy a fantastic vacation too.
Don't forget if you travel in the low season, you can save even more, as hotel costs are considerably lower from May to October.
But you might not even have to worry about that.  If you have arranged your appointment in advance (which is recommended), depending on the cost of your procedure, many dental groups will pay for your accommodation, or even send you on a few day trips to help you enjoy your stay in Phuket even more.
Is It Easy To Pay?
Of course it is. All the best clinics in Phuket will make it easy for you to pay your bill.
All major credit and charge cards are accepted, although you'll have to add a couple percent for the credit card charges.
If you want to pay in cash that's obviously fine, too.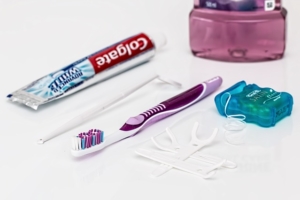 How About Language Barriers?
The quick answer to this is: absolutely not.
If you are worried about not being able to communicate with your dental specialist, you can put that fear out of your mind.  As long as you choose the right clinic, your dentist might even speak better English than you do!
Many of the dentists in Thailand do all or part of their training in English speaking countries.  In some cases even in Germany or France.  So you are likely to find dentists in Phuket speaking a range of languages.
If it is important to you that the dentist speaks your home language, then check this out before you commit to a specific clinic.
Which are the Best Dentists?
We hummed and hawed about whether to recommend our dentist because the last thing we want is for them to get so busy they can't squeeze us in to their already packed schedules.  (Which could be the case after thousands of readers of this article flock to see them.)
In the end, we decided to sacrifice our waiting time so you can get the best dental care.
Long term local residents would know this group as Promjai Dental Clinic. They have had a number of clinics on the island and, we started going to their Thonglor branch in Bangkok years ago.
We now use the clinic in Patong, which has changed its name to New Smile.
They are located in Patong on the beach road side of the Patong Merlin Hotel.
Their address is:
NEW SMILE DENTISTS
(Former Promjai Dental Clinic)
The Patong Merlin Hotel
44 Thaweewong Rd. Patong Beach, Phuket 83150
Tel: +66 (0) 92 469 5515 or +66 (0) 62 256 4155
Open Monday – Saturday 9 AM – 6 PM
We have absolutely no doubt you will be satisfied with your experience.
Other clinics in Phuket
There are a few other clinics we are happy to recommend.
These are:
Summary
Phuket is now renowned as a major dental tourism centre, with state of the art clinics and highly trained staff.
Next time you need any major dental work done, rather than dreading the drill, why not turn the visit into something you can actually look forward to.
You'll save a fortune, and have a wonderful holiday at the same time.
See our other related Phuket articles:
Phuket's World Class Hospitals
Purchasing an Automobile in Phuket
Understanding the Administrative Districts of Phuket
International Schools in Phuket
Nurseries, Kindergartens and Preschools in Phuket
Thailand Moving and Logistics Companies – How to Make Moving To a New Home Easier to or From Phuket
Pets – Vets and Veterinarian Clinics in Phuket
Pets – Kennels, Dog Hotels and Dog Sitting Services in Phuket