A regular visit to the gym can make you both mentally and physically stronger. Not only are there obvious benefits, such as losing weight and looking better, it can also be a huge boost to your self-esteem.
And where better to get fit and healthy, than in the tropical island paradise of Phuket? You can even give your beautiful body a perfect bronze Phuket suntan. 
Phuket already has some pretty amazing statistics for health and longevity. Thailand ranks 4th in the world for the number of centenarians (individuals who reach age 100) as a percentage of the population.  The Thais also achieve this with a much lower average income than the countries above them on the WHO list.
You can read about this here: Thailand's Healthy Living and Secrets of Longevity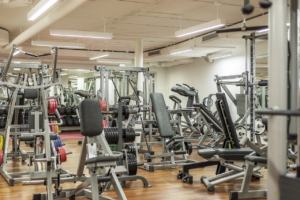 Armed with this knowledge, if you are going to experience first-hand how the Thais do it, then it may also be the right time to get your body into peak physical shape with regular exercise.
If you want to live a long and healthy life, in addition with excellent nutrition, some form of physical exercise is obviously essential. Even a moderate amount every few days helps to keep your body in shape and your heart functioning optimally.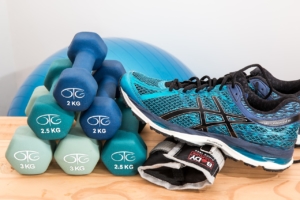 Phuket's Gyms
Serious fitness enthusiasts have no problem finding their perfect gym in Phuket. New gyms open all the time, each with state of the art equipment and professional, highly-trained instructors.
If you are a resident, there's a great choice of gyms offering memberships.  If you are on holiday, most of the gyms on the island also have short-term memberships, or even fixed price entry by the day.
If you want to find the best gym in your area, please see our list below, which starts in the south, and heads north. We've included only those fitness gyms which cater to the foreign market.
For Thai boxing enthusiasts, please see our article on Muay Thai Gyms in Phuket.
For those looking for a fitness or transformational holiday, why not also check out our article on: The Rise of Soi Ta-eiad
Here are your best fitness gyms in Phuket:
Nai Harn and Rawai
Chalong
Phuket Town
Koh Kaew
Patong
Kamala
We're afraid there are not many fitness gyms in this area, although there are plenty of 5 star hotels which may allow you access for a day. 
Surin, Bang Tao and Cherng Talay
Unfortunately the same applies to this part of the island. Not many fitness gyms aimed at foreigners, but plenty of 5 star hotels that may offer you a "day pass". 
Thalang

Summary
Phuket's health and fitness industry, like so much else on the island, has blossomed over the last 10 years. Today, there is a fantastic choice of facilities in most parts of the island.
Even if you are not a regular gym goer, having great gyms on your doorstep will hopefully encourage you to start a fitness regime.
Healthy living is a combination of lifestyle choices, and fitness is certainly one of them. Staying fit improves your ability to perform at the highest level every day.
Why not make a visit to one of the gyms mentioned above, and begin to improve your quality of life?
While you're at it, why not also adopt some of the healthy habits that allow so many Thais to live so long.
Please see our other health and fitness related articles:
Muay Thai Boxing and Training Camps in Phuket
Thailand's Healthy Living and Secrets of Longevity
The Best Places to Do Yoga in Phuket