Phuket has a number of yoga studios to choose from. Wherever you are on the island, you can be sure to find a great yoga class not far away.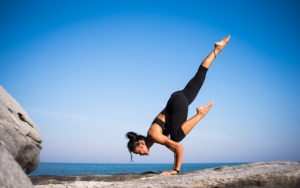 Although it didn't gain widespread popularity until the 18th and 19th centuries, some estimates suggest that yoga has been around for nearly 5,000 years.
Its origins can be traced back to India, with spiritual connections to both Hinduism and Buddhism.  In the present day, however, yoga is used more for physical exercise and meditation element.
Perhaps much of its universality is down to the countless studies which have shown its effectiveness in treating a variety of disorders and disease.  There are many variations of modern yoga, all slightly different, but each one aimed at promoting health, vitality and relaxation.
Life is pretty hectic for most people, and everyone needs an outlet for stress or a way to relax.  It might even be something as simple as a hot bath with candles, soft music and fragrant oil.  Or maybe a vigorous work out at the gym, or the solace of a long run.
But for you, that stress relief might come from yoga.  Yoga gives us the opportunity to create some distance from the chaos of everyday life and find a little peace and solitude.  People attending yoga classes regularly speak of its relaxation and rejuvenation properties.
It is not only beneficial to the body, but equally important for the mind. If you have ever taken a yoga session, you will know how it connects the breath to the mind and body. In fact, the focus of breathing is the essence of most meditation.
So while new students might find a yoga session quite gruelling, if you embrace it, it also helps to you to discover a sense of calm and peace of mind.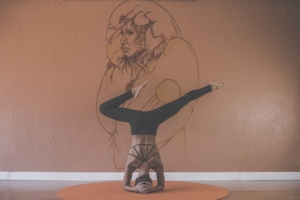 The Rise of Yoga in Phuket
Over the last decade the number of yoga studios in Phuket has increased dramatically.
Because of this surging popularity, you can find experienced and qualified instructors across many yoga styles throughout Phuket.  Most of the larger studios offer classes at all times of the day to suit everyone's schedule.
You will also find that many health and fitness centres, detox centres, as well as a large number of hotels, also offer yoga and accept non-guests for their classes.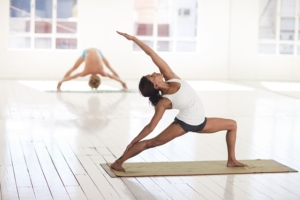 If you are looking for a health and fitness club, you may want to read this article:
Phuket's Best Health and Fitness Gyms
Because these establishments cater to tourists, much of what they offer are single sessions, but you can find courses, too.  A longer-term course often means better value for money.
Phuket is the perfect place for yoga.  Whether you are a resident or on vacation, it really doesn't matter where you are staying.  Every area of the island has a great studio for you.
And on a beautiful tropical island you are probably already more relaxed and in a better frame of mind to get the most out of your yoga sessions.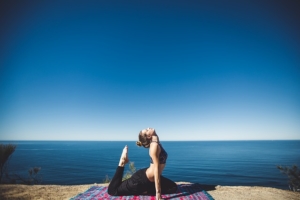 Where to Go for Yoga in Phuket
We won't go through an exhaustive list of every single yoga studio or class on the island because there are just too many to choose from.  In fact, as mentioned, most of Phuket's Health and Fitness Clubs offer classes, as do the larger hotels.
Nor is this list intended to offer a recommendation of a specific studio.  The likelihood is that you'll just want the studio nearest you, so we will try to name at least one in each area.
Here they are, starting in the south, and moving northwards.  We hope you find the one that is the most convenient for you.
Nai Harn and Rawai
Chalong
Kata & Karon
Phuket Town
Ko Kaew
Patong
Kamala
Surin, Bang Tao and Cherng Talay
 Thalang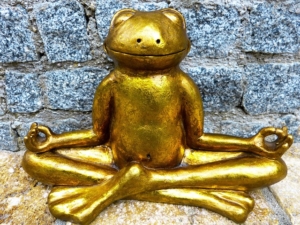 See some of our other Phuket health and fitness articles:
Thailand's Healthy Living and Secrets of Longevity
Phuket's Best Health and Fitness Gyms
Muay Thai Boxing and Training Camps in Phuket
The Best Places to Watch Muay Thai in Phuket