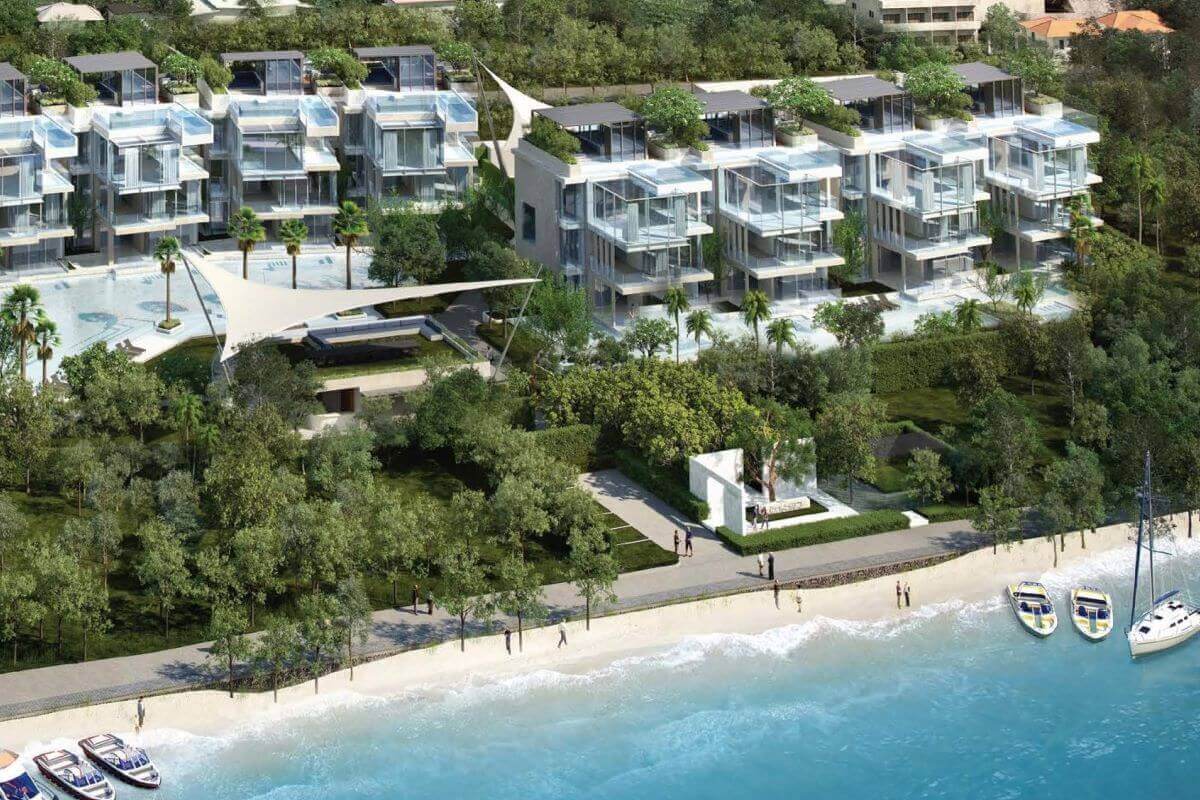 Description
A luxury residence adjacent to Phuket's only public yacht pier, providing a thoughtful balance of privacy with a panoramic ocean view.
This 84 bedroom oceanfront luxury residential resort and hotel for sale at Chalong Bay in Phuket comes with an advanced home automation and security system, providing an innovative ease of living.
There are 42 units, ranging in size from 113 sqm to 302.5 sqm, spaced out over 3 levels and 4 buildings. Each unit is set-up as a fully functional 2-bedroom apartment with either 1 or 2 bathrooms, a fully equipped kitchen, an open-plan living and dining area and a balcony with sea view. The 1st floor or ground floor units have direct, private pool access. The 2nd floor units come with huge balconies. The 3rd floor units come with a rooftop plunge pool and an outdoor BBQ area.
Serene earth tones and natural materials are used, designed for comfort and user-friendly luxury. Property layouts assure close access to the spectacular pool and its panoramic poolside view. Residents will have exclusive privileged access to Blue Sky Pavilion. Facilities include a members only clubhouse and fitness centre, shaded tropical spa pavilions and a uniquely landscaped tropical garden.
The entire project is for sale at a reduced price of 900 Million Thai Baht from the original listing of 1.2 Billion Thai Baht. This project has been valued at 1.7 Billion Thai Baht by Colliers. A copy of the appraisal can be made available upon signing of an NDA.
Completion date is scheduled this 2021.
Additional/Other hotel, resort, land or commercial properties also available for sale in Phuket, Thailand.
Please contact Thai Residential info@thairesidential.com  or +66 (0) 94 841 1918 (WhatsApp or Line) for details.
Property Features
Hotels
84 bed
9,342 sqm
Balcony
Deck
Outdoor Entertaining