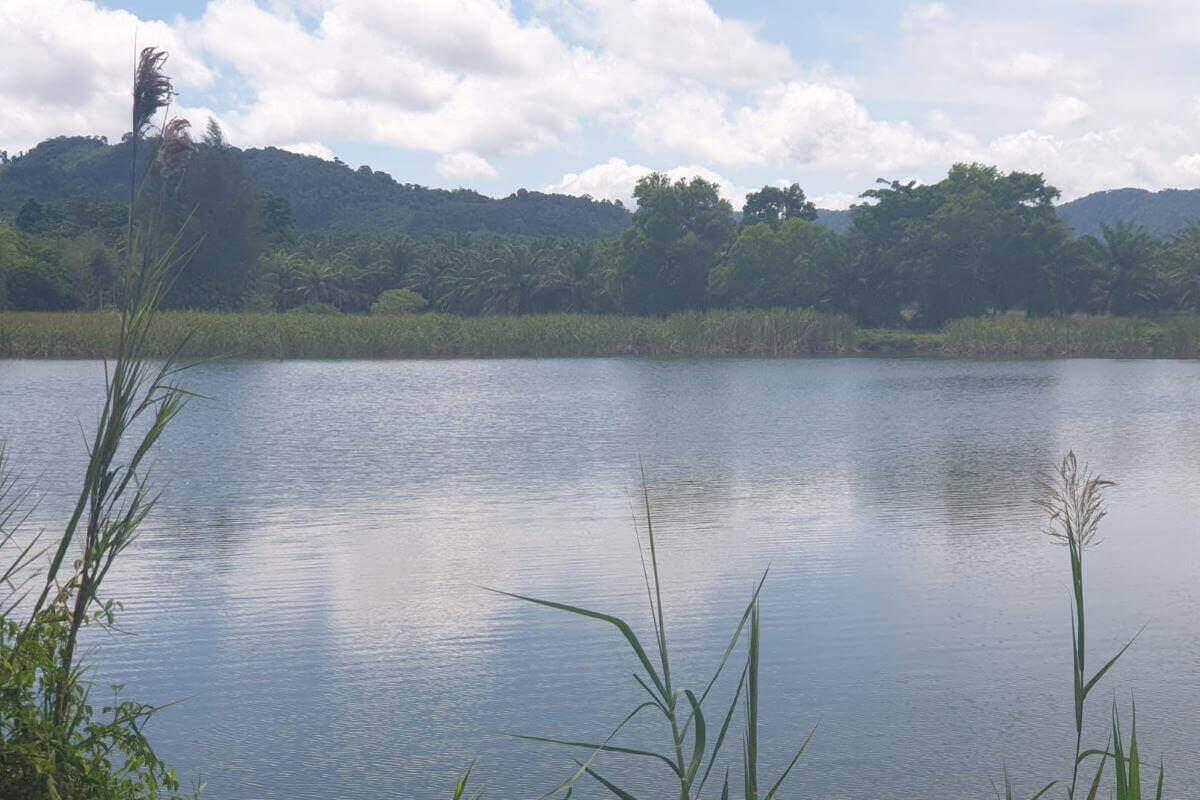 Description
A perfect flat plot of land for a large hotel development, very close to the beach and with high-end resorts as neighbours. The (2) 5-star resorts are on either side of the land, separated by lakes and palm trees.
Access to the beach for now is just a couple of minutes away through the road system. This may be negotiated in the future, with the hotel at the tip of the arrow shape which adjoins the beach. Whether beach access is eventually allowed or not, a 2nd  storey of any building set a little further back than the arrow tip, would have amazing sea views looking north up the coastline of Phang Nga.
Kao Lak town centre is just a few minutes' drive to the south and one hour further (approximately 80km) to the Sarasin Bridge in the north of Phuket Island. This stretch of the beautiful Andaman Sea, is renowned as one of Thailand's most tranquil resort destinations. There are three national parks with lush tropical rain forests surrounding this area. All offer jungle excursions. The area is also very popular with divers as Kao Lak offers easy access to both the Similan and Surin Islands.
This 36 rai or 57,600 sqm land for sale in Khao Lak, Phang Nga is priced at 2,781,000 Million Thai Baht per rai.
Additional/Other land or commercial property also available for sale in Phang Nga or Phuket, Thailand.
Please contact Thai Residential info@thairesidential.com for details.