Everyone wants their special day to be, well . . . special. Weddings are always memorable occasions, so the question is really this:  how special do you want your wedding day to be?
What about saying your vows in one the most beautiful places on Earth, with a blue sky and crystal clear sea as your backdrop?
And where could be a more beautiful spot to tie the knot than the wonderful tropical paradise island of Phuket?
This article is not aimed at any specific nationality or particular religious service.  It is instead a generic guide to getting married in the amazing Kingdom of Thailand – a helping hand with basic information and assistance so you know what to expect.
There's no doubt about it, Thailand is a fabulous place to come on holiday. So imagine just how unique and memorable a wedding would be on the beach of a Tropical Island like Phuket.
Imagine the crystal clear waters of the Andaman Sea, the soft sand underfoot, and the palm trees swaying in the warm sea breeze. Imagine the exotic setting, the atmosphere, and the evening sunset. Imagine the live band, the Thai hospitality, amazing culinary delights, and all your guests smiling and enjoying themselves.
It may seem like dream, but making into your reality is far easier than you think.
If you do decide to get married in paradise, there are a few things you need to know first.  This article (written primarily for foreigners wishing to marry in Thailand) can hopefully act as your guide, and help you to organise a perfect Dream Wedding.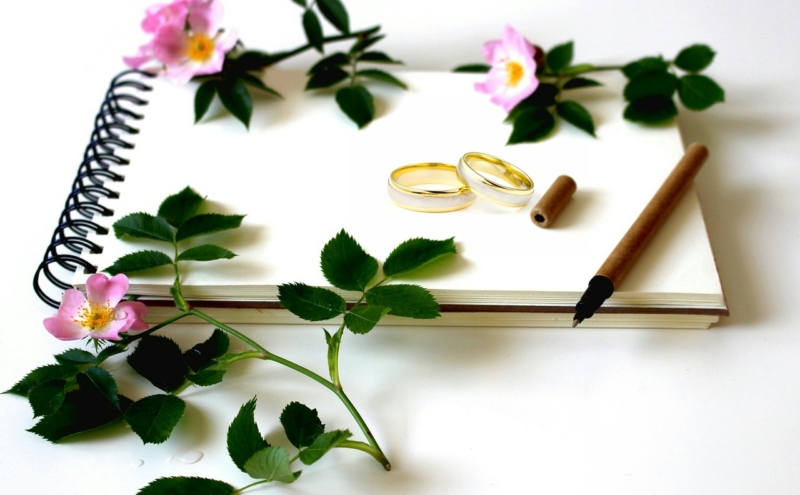 PART 1:   Your Phuket Wedding Starts at Home        
The Easiest Way To Do Things
Organizing a wedding can be stressful, so anything that makes the process go more smoothly is obviously welcome.
One of the best pieces of advice we can offer is to get married legally in your own country before flying over here for the wedding ceremony.
For a wedding to be legal in most countries it must be performed by either a registrar or a representative of the church in front of two witnesses.  While there are officials who can do this for you in Thailand, you will probably require English translations of all the documents, and another trip to the registrar once you get home.
It is far easier to get married on paper first, and let the ceremony be exactly that – ceremonial.  There will already be enough happening on "the day" without needing to worry about signing (or misplacing) important marriage documents.
You will almost certainly be more relaxed knowing that the legal formalities have already been taken care of, leaving you to enjoy yourselves and the company of your guests.
By far the easiest way to take care of the legalities is at the local Register Office. It is also extremely cheap.  In the UK, it costs around GBP120 to register your marriage. All you need to do is make an appointment, then turn up on the day and be married within as little as 10 minutes.
After that, get yourself home, pack your bags, head to the airport, and jump on a plane to paradise.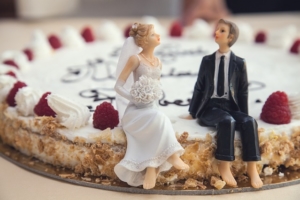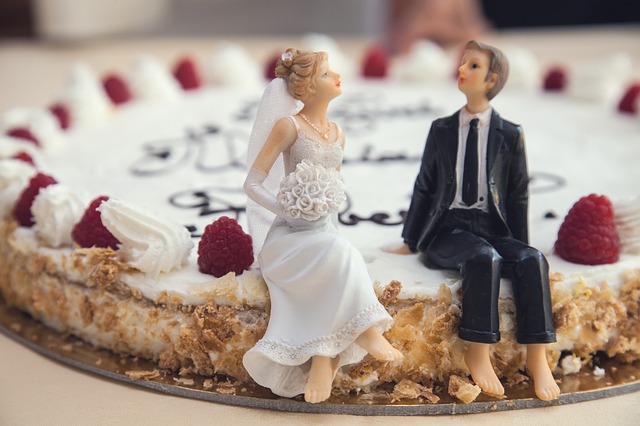 Who is Going To Organise Your Wedding?
If you are making the effort to have a memorable wedding in Phuket, you should definitely employ the services of a wedding planner.
Whether you are getting married around the corner or half-way around the world, if you try to arrange everything yourself, chances are you'll wish you hadn't.
Not only does a wedding planner take care of everything for you, they also take away your stress, worry and headaches.
A professional wedding planner will get to know both of you – your interests, your tastes and your personalities.  By "connecting" with you, they are able to create a unique wedding experience just for you.
And they will not only assist with all the planning, organisation and management leading up to the wedding, they will also be on hand to make sure that everything runs smoothly on the day.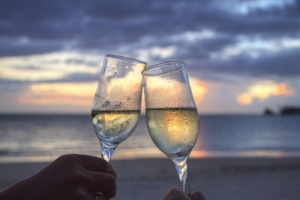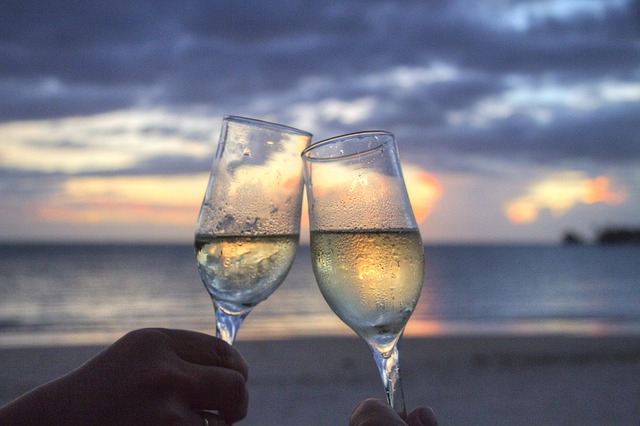 Entertaining Your Guests On the Days Before and After Your Wedding
Your wedding planner will also be able to arrange some events/excursions for your guests during the free time they will have on the days before and after the ceremony.
There are so many amazing things to do in Phuket – from places to visit on the island, to excursions on the water – your guests are sure to have an experience they will never forget.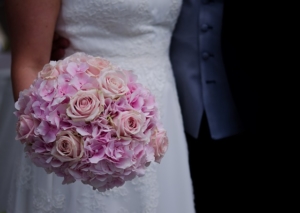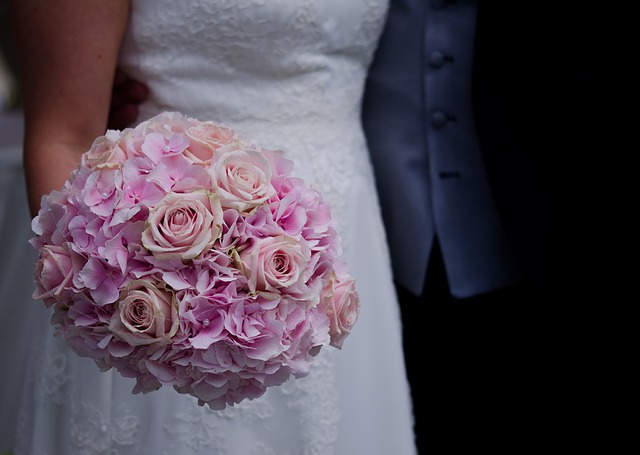 How About a Professional Celebrant?
Unless you are planning a traditional Thai wedding with Buddhist monks, you might consider using a celebrant for your wedding ceremony.
Just like at home, there are customs and rules, and you have vows to take. The presence of a celebrant, who can officiate the ceremony in your own language, will bring a little bit of home to your Phuket wedding.
A service conducted by a celebrant is actually symbolic, not legally binding, but if you have been married at a register office before you left home, the legality of the ceremony in Thailand is not important.
The reason people choose celebrants – even in their home country – is because they want things done their own way.  There is no protocol, so you can take full control of every aspect of the wedding ceremony.
You really can design the wedding of your dreams. Most people are only able to decide on the venue, the time of day, and the guest list.  (In fact, even the guest list is often partially hijacked by the parents.)
In Phuket, you can work with the celebrant in the days leading up to your big day to arrange precisely how you want things to be done.
You can decide exactly what you want the celebrant to say, you can choose the music (hymns or popular songs), and pick the readings and who gets to read them.  If you so desire, you can stand on your head, get married under water or wear only swimming suits on the beach.
How amazing is that? It is literally your day. And whatever you say goes.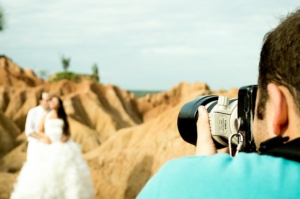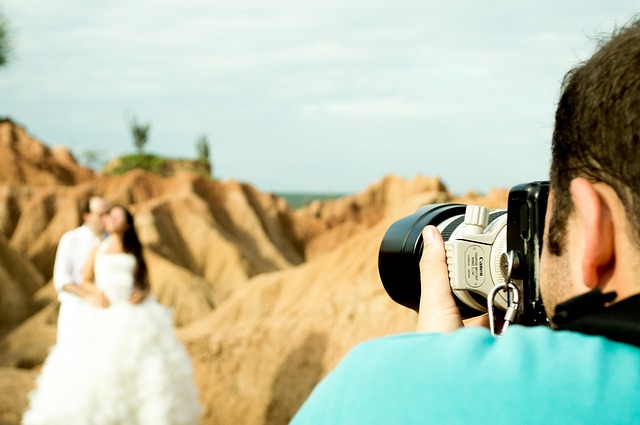 Capture The Moment – Get a Great Photographer
Everyone wants pictures of their wedding day. There's no point creating an experience never to be forgotten if you can't relive it every now and then.
In Phuket, there are many quality wedding photographers, who can capture every subtle moment of the ceremony, and create a wonderful wedding portfolio.
Great photographers will capture every emotion, for the happy couple and all the guests. The laughter, maybe a few tears, and hopefully a big helping of joy will all be yours to enjoy long after the event has passed.
If you are planning to go to town on the special day, and have spent months preparing for it, then why waste the opportunity to take each moment home with you.


So How Much Is This All Going To Cost?
Ok, so this is the bit that many people just don't want to know. Most people have a preconceived notion that they'll need a second mortgage to cover their dream wedding, but that isn't always the case.
If you look at the cost of an "expensive" wedding in most countries, it far exceeds what you would have to budget for when getting married in paradise.
Even if you pay for all your family to fly over to Phuket, and cover their hotel bills for a few days, the money that you save on the actual wedding more than compensates for that.
Don't be scared off:  if you do your sums, we believe you'll be amazed at just how cheap it can be. (Bear in mind the cost of living in Phuket is less than half that of London or New York or Paris.)
Not only is the venue so much cheaper, but a wedding planner in Phuket is far less expensive than it would be in Beverley Hills or Kensington & Chelsea.
From experience, we also know that a good wedding planner in Phuket will know every trick in the book to help you save money, and to work within your budget.
Some may request a percentage of the overall cost to organise everything, say 15%. Others may charge a flat fee, so you know what the price will be from the outset and you can avoid any hidden fees.  Knowing the fee upfront can help you budget accordingly.
The great thing is that Phuket has quality wedding planners and celebrants who will also act as tour operators and booking agents for accommodation.  You only need to deal with one party for all your needs.
Since you don't have to fly them over from your home country there are no extra costs for airfare or accommodation for your wedding planner.  And since they are already here, it means invaluable local knowledge.
Our Recommendation
Planning your Phuket wedding begins before you even leave home, which is why we recommend you speak with a professional Phuket wedding planner and a professional celebrant.
Nigel Nicholson and his wonderful Thai wife, Aree, are the founders of "Perfect Senses", one of Phuket's leading wedding planners and celebrants.
Nigel and Aree can help you to create the perfect wedding experience, including an option to get married on a luxury yacht.
You can read all about Perfect Senses here:
https://www.perfect-senses.com/

Here's Our 10-Step Checklist for Planning Your Perfect Wedding:
To help you plan, organise and create an absolutely amazing wedding experience, here are our 10 easy steps to help you:
1: Decide on Phuket – that's the first step. Let's face it, where else in the world could possibly be better for a dream wedding??
2: Decide on your guest list. You may want this to be intimate, just a small group of friends or family, or you may want it to be the social event of the year.  The number of people will determine the size of the venue.  Once the venue and date are confirmed, send out invitations and make sure everyone RSVPs.
3: Create your perfect wedding – spend as much time as you like (or are able to) creating the perfect wedding experience in your mind. Make notes, and discuss this together. Be creative. Take inspiration from wherever you can.
4: Calculate your maximum budget for everything, excluding flights.
5: Contact Nigel Nicholson at Perfect Senses at: info@perfect-senses.com or another professional wedding planner/celebrant in Phuket.  Explain what you want to achieve and what your budget is.  You may need your wedding planner to help you with the venue, especially if you are looking for something other than a hotel ballroom (e.g. a beach or on board a yacht).
6: Choose a great hotel or villa for you and your guests to stay in. There are countless choices in Phuket to suit any budget.  If you are planning to have the ceremony at a hotel, ask for a package price which includes a group rate for the guest rooms.
7: Book your wedding party's flights – use a local tour operator in your home country to book all your flights together.  This will not only ensure that everyone is arriving at the right time, but it will also achieve the best possible discount. Be sure to take out travel insurance too.
8: Arrange some great excursions for your guests – spend some time planning the days outside the actual wedding day.  These are important if you want the wedding trip to be a memorable experience for all your guests.
9: Get married legally at home first – do it the simple way and get married at a local registry office (or the equivalent) in your home country before you fly. (You'll find out why in the next section.)
10: Count the days until your wedding in paradise!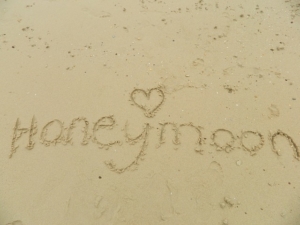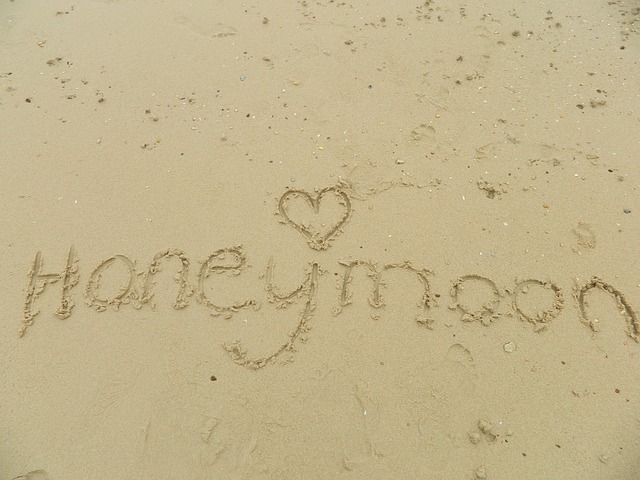 And Now . . . On To The Honeymoon
After you've said goodbye to all your wedding guests, it is time for you to start thinking about yourselves.
And that means having the honeymoon of a lifetime!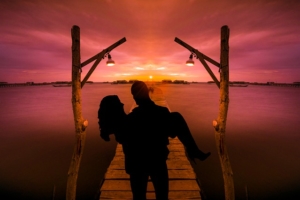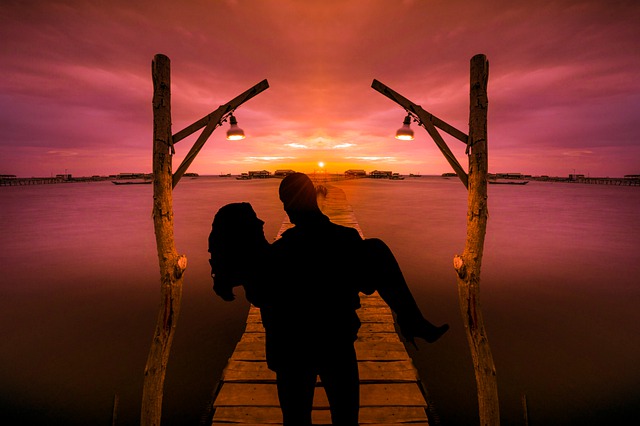 PART 2:   Your Phuket Wedding Starts In Thailand
Now that we have covered the easy way of getting married in Thailand – making it official before you leave, then making the wedding ceremony symbolic – it is time to discuss the alternative.
Some people want to do things the other way, meaning legalising their marriage in Thailand.  This is most common if you are an expatriate living in the region, or if you are from another country and marrying a Thai national.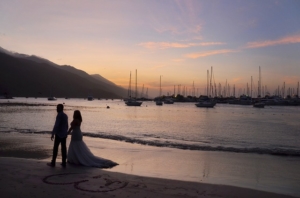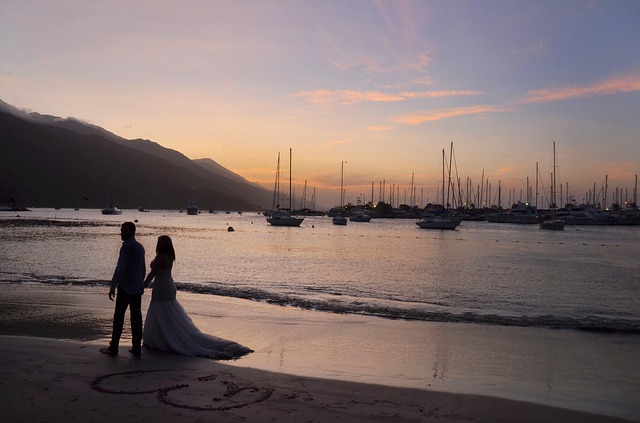 Can We legally Get Married in Thailand?
Generally speaking the answer is yes, but it does depend on the country you are from. Most, but not all, foreign countries will permit your matrimony to be legally sealed in Thailand.  It is something you'll have to look into before you plan your Thai wedding.
For it to later be acknowledged in your home country, you will need to follow the correct procedures in Thailand, and ensure the marriage is legally recognised in the Kingdom.
Just to be sure, you can contact your country's embassy or consulate in Bangkok, and they can confirm everything for you.  If you really want to be on the safe side, you might also contact the Royal Thai Embassy in your own country and ask them what is required.
It may sound like a tiresome and repetitive exercise, but if you want your marriage to be legally recognised, you really want to do things properly.
If you know where in Thailand you are going to be married, then you will also need to contact the local government office responsible for registering marriages.
This is called the "Amphur" (or, district office) in Thai. You should try and find out in advance what is required from them, too, so that your marriage registration goes smoothly.
Make Sure You Are Legally Allowed to Marry
There's no point running off to get married, only to find out when you return home that the marriage is invalid and not recognised.
Are you old enough to get married? In most countries, you must be 18 years old to get married, although 17-year olds can marry if they have a letter of consent from their parents. If you are not old enough, the marriage will never be recognised in your home country without that consent.
Again, we need to make a point that every country is different, so you need to check on the requirements with your own embassy.
Are You Single and Free to Marry?  It is not only your age you need to be concerned with, but also your legal marital status. If you would like to get married in Thailand you'll need to prove that you are free and single before you tie the knot.
Are You Already Married? This should go without saying, but if you are already married, any marriage in Thailand will obviously not be recognised when you return home. In fact, in some countries you could face charges for bigamy if you are still married and get married again.
This also applies to someone who is going through, or has gone through, a divorce.  You'll need to provide evidence that the divorce was finalised. In most countries, you will have a "divorce decree" which is the final judgment order issued by the courts to prove that the termination of your marriage is official.
If you have been divorced at any time in your life, make sure you have the divorce decree with you when you travel to Thailand. Likewise, if you are a widow or a widower, you'll need to provide evidence to the Thai authorities that your spouse is deceased (e.g. a death certificate).
The point is this: to be legally recognised as married in any country, you must not only ensure that you follow the requirements of the country you come from, but also follow the requirements of the country in which you plan to get married.
You Must Visit Your Embassy on Arrival in Thailand
The Thai authorities require you to demonstrate that you are legally in a position to get married, and for this they will request some form of official confirmation from your Embassy.
To get this your embassy will likely require all the documents you should have brought with you from home.  In addition, they will want some form of certified affidavit, an affirmation letter or a statuary statement or declaration from you. They may ask you to sign one of their own pre-prepared documents.
There is normally a small fee for obtaining this document, and it usually takes only a day or two.
Don't forget to double-check what you'll need to take with you. Some embassies may require proof from your home country, so you'll have to obtain the necessary documents before you leave for Thailand.  You may also need to have all documents translated into Thai and certified by the Ministry of Foreign Affairs.
Please bear in mind that most embassies will not accept copies, so you will need to take original documents with you to Thailand.
It is important that you call or email the embassy prior to arriving in Thailand so you know exactly how long it will take to acquire all the necessary documents. Most embassies are aware of the requirements, so it is fairly easy to do, but it does mean making a trip to Bangkok before you fly to Phuket.
Plan to be in Bangkok for a few days, and plan carefully.  Your embassy may require you to make an online appointment in advance.
Ensure that you do this well in advance of your trip – leaving it to the last minute and finding you cannot get an appointment would upset your entire wedding itinerary.
You Will Need All Documents Translated into Thai
When you have obtained all the necessary documents they will need to be translated into the Thai language by a certified translation service.
No embassies that we are aware of will provide this service for you, but certified translators can typically be found near to every embassy, and they are relatively inexpensive.
Please note that translators will rarely finish documents the same day, and the earliest you will get them back is 24 hours.  This must be factored into your planning, as discussed above.
Do They Also Need to be Authenticated by Your Embassy?
 You can actually have this done by the Ministry of Foreign Affairs in Bangkok. But if you are close to the embassy then it is our understanding that, after having the documents translated into Thai, you can also get them authenticated back at your embassy.
If you don't do this, it is possible the local authorities where you are getting married may not accept them.  This should be confirmed in advance with the Amphur before you go to register your marriage.
So Will Our Marriage be Recognised?
As a rule, Thai marriages are generally recognised internationally.  But all countries are different, which is why it is vital to "tick all the boxes" required by both the Thai authorities and those in your own country.
Provided you confirm and carefully follow the prerequisites for each country, your marriage will be recognised in Thailand and at home.
Please remember that the ceremony alone does not make you legally married. You can invite 1,000 people, have blessings by the monks, and spend a small fortune, but none of it matters if you don't follow the correct legal procedures.
Most countries will only consider your marriage to be legally binding if the Thai government recognises it as such.  And for the marriage to be valid in Thailand, it must be registered at the local Amphur.
If you are not Thai, or haven't lived in Thailand before, then you will probably want someone else to arrange this for you.  Your marriage certificate will be in Thai, so you'll obviously also want to obtain a translation of that.
Again, in the big scheme of things, none of this is expensive.  But you will likely require some local knowledge and local assistance.
Do We Need a Marriage Ceremony to be Legally Married?
Actually, no – it is not necessary to spend a fortune on a large ceremony with loads of guests.  As mentioned above, the ceremony has no legal standing.  You can legally wed in Thailand simply by registering your marriage.
So if you are not into big crowds, dozens or even hundreds of guests, and big ticket expenses, you can tie the knot in solitude.
That means registering your marriage, obtaining your marriage certificate, then disappearing to a small island to toast your new union with a bottle of the finest champagne.
Can We Use a Wedding Planner or a Lawyer to Register Our Marriage?
The easiest route is the one we mentioned in the first part of this article – get married at the register office in your home country, then come to Thailand just for the ceremony.
If you really want to have your marriage registered in Thailand, but it all seems like too much hard work, there are options available to you.
A wedding planner or law firm in Thailand is able to take care of everything (or most things) for you. They have done this many times before, and it will be done properly and efficiently.
They can assist you with the preparation of all the necessary paperwork, translation of the documents, as well as the actual registration. Once you are married, you'll also want the marriage certificate translated into your own language and notarised.
If you happen to speak (or even write) a bit of Thai, and think you can handle it, then by all means you can go it alone. You will want to locate the Amphur nearest to where you are staying, and make an appointment.
As mentioned above, it is important that you confirm the required documents with the Amphur before turning up to get married.  As with many government departments in Thailand, each office does things slightly differently.
The main things you'll need are:
All Relevant I.D. – obviously that means your passports, but you'll also need the arrival card.  This is the small piece of paper that you receive from immigration upon arrival in Thailand, which is stamped with the date before which you must leave (typically 30 days).
Please note: depending on which Amphur you use, you may also be required to provide a locally certified or notarised copy of your passport. Be sure to double check whether this is a requirement. 
You'll obviously also need the documents you acquired from your embassy in Bangkok. The most important of these is the "Certificate of No Impediment". You'll need to present this certificate to the Amphur as proof that you are single and free to marry.
All countries have a variation of this certificate, which may be called an Affirmation Certificate, a Civil Letter of Freedom, Certificate of Freedom to Marry, Certificatede Coutume, or Nulla Osta.


Does Your Country Also Require a Certificate of No Impediment (CNI)?
In some cases, your own country may need you to obtain a certificate of no impediment before you can get married overseas. Some may also request a certificate of freedom to marry, or a similar document. Should you decide to get married in Thailand, you will want to check on this.

Who Issues the Marriage Certificate?
The local Amphur will issue the marriage certificate, and they will generally provide you with two copies.
Once you have obtained the marriage certificate, you should also revisit the Ministry of Foreign Affairs to file your document with the Thai authorities. This makes everything truly official.
Register Your Marriage at Your Embassy After You are Married
At this point, you may want to go back to your embassy in Bangkok to provide them confirmation of your marriage. The main reason this may be important is that the embassy will permanently (within reason) have a record of it, and should always be able to generate a copies for you if you lose your documents.
This is not mandatory, nor is it even a legal requirement, but it could prove useful in the future. This is especially important for an expatriate living in the region, one who rarely visits the country of the passport they hold.
It does, of course, also make things more official.
You Can Also register Your Marriage When You Get Home
Again, depending on the country you are from, you can register your marriage when you get home.  Some countries already recognise a Thai marriage, and see no need for any registration, but others will allow it.
If your country does allow it, then you may want to check up on whether they require the marriage certificate to be certified. If they do, then you'll have to make another trip to the Ministry of Foreign Affairs.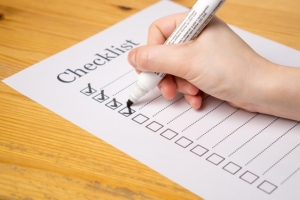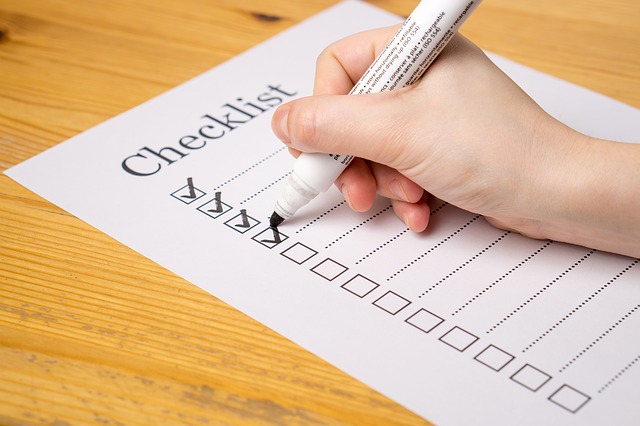 Our Marriage Checklist
Ok, we realise it sounds like there's a lot to remember, so we've tried to simplify things a bit for you.
Give or take a few differences between countries, this checklist should be good guide:
1: Contact your embassy in Bangkok and request a full list of documents that you must bring to Thailand and also contact the Thai embassy in your own country and confirm the requirements from the "Thai perspective"
2: Contact the local Thai district office – have someone contact the local Amphur in Phuket, or wherever you are getting married, and make extra sure you know exactly what they will ask you for
3: Visit your embassy – When you arrive in Thailand, visit your embassy in Bangkok to obtain the necessary additional documents
4: Go to a certified translation service near the embassy to get all documents translated into Thai
5: Return to the embassy and have those documents authenticated/certified, if the Amphur requires it (or the Thai Ministry of Foreign Affairs).
6: Get Married –  you are ready to go to the local Amphur in Phuket and tie the knot.
7: It's time to party! Enjoy your wedding ceremony, and perhaps throw a bash
8: Register your marriage – with some countries, you may also register your marriage at the embassy. If time permits, return to your country's embassy in Bangkok to do this.
9: Have your marriage legally certified – In addition, if you want your marriage to be fully recognised in your home country, you may want to consider translating your Thai marriage certificate into English (or your own language) and having it certified/legalised by the Thailand Ministry of Foreign Affairs in Bangkok. In some cases (and you need to check on this within your own country) this can also be done at the Royal Thai Embassy where you live.
10: Enjoy your honeymoon – either stay in Phuket for a wonderful honeymoon, or fly off visit another part of Amazing Thailand!
Please Note:  we've taken great care to ensure this information is as accurate as possible.  However, the process may vary from country to country, and occasionally countries do change their requirements.
That is why we recommend that you make your own enquiries to confirm exactly what is needed when organising a wedding in Thailand. You should contact your own embassy in Bangkok, the Thai Embassy in your own country, and district office (Amphur) in Thailand where the marriage will be registered. Most of their requirements will be identical, but you may find the lists differ slightly for each.
Please also bear in mind, if you are marrying a Thai national, there will be other requirements. You can find out about these at the local Amphur where you will be registering your marriage.
Summary
What more can we add?
We got married in Thailand 15 years ago, and we might do it again (with each other) by renewing our vows. Phuket is simply an exhilarating and spiritual place to join together in matrimony.
A wedding in Phuket can offer literally everything you could possibly ask for.  If you are romantic, there's oodles of that. If you like solitude, serenity and sunsets they're also easy to find.  But if you like fireworks, glitz, glamour, nightlife, and luxury yachts, Phuket is also your place.
Of course, the wedding experience comes in two parts. First is the ceremony you share with your loved ones and friends. Second is the honeymoon, and that starts as soon as all the guests go home.
Where else would you possibly want to spend the first few days of marital bliss?
Here are some helpful government websites for marrying in Thailand for English speaking nationals, but the same rules tend to apply for most other countries, including those in the EU: 
USA
https://th.usembassy.gov/u-s-citizen-services/local-resources-of-u-s-citizens/getting-married-in-thailand/
United Kingdom
https://www.gov.uk/government/publications/information-for-british-nationals-intending-to-marry-in-thailand
Canada
https://www.canadainternational.gc.ca/thailand-thailande/consular_services_consulaires/marriage_thailand-marier_thailande.aspx?lang=eng
Ireland
https://www.dfa.ie/irish-embassy/thailand/our-services/marriage-and-civil-partnership/
Australia
https://thailand.embassy.gov.au/bkok/Getting_Married_in_Thailand.html
New Zealand
https://www.mfat.govt.nz/en/countries-and-regions/south-east-asia/thailand/new-zealand-embassy/living-in-thailand/marriage-in-thailand/