When we think of luxury yachts, we think of the fabulously rich and famous. But if you come on holiday to Phuket, it is possible to sail the sea in style for a couple of days at an extremely affordable price.
The waters around Phuket and Phang Nga offer some stunning scenery. Time spent out on the water and sleeping under the stars will no doubt be some of your most cherished Phuket memories.
We guarantee it will be like nothing you've ever experienced!!
If you've never sailed before, it's something you really must try.  Spending a few days at sea is a unique experience. You see the world from a completely different perspective.
You are as free as you will ever feel. You feel in control. You are floating on top of the world's biggest playground.
You can choose what to do and where to go.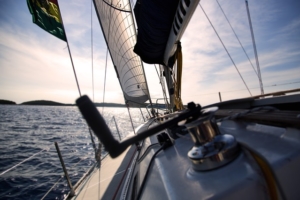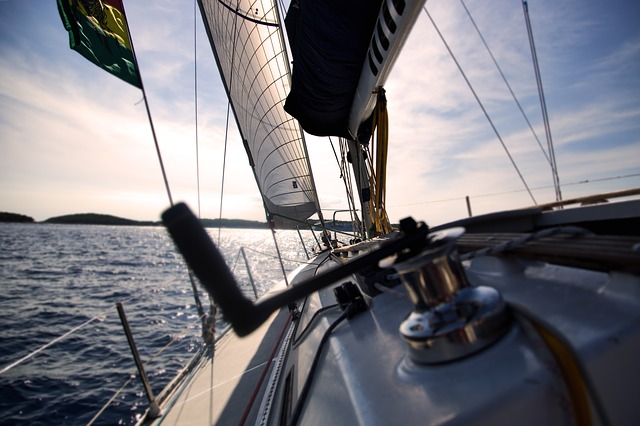 Why Choose Phuket?
For anyone who has ever been to Phuket, you already know the answer. Phuket is an island paradise.  You have white sand beaches. You have crystal clear waters. And because it's Thailand, some of the most amazing food in the world.
With your own yacht, you'll get to see this amazing tropical island from a new perspective.
In addition to that, you can see (or visit) many of the surrounding islands and Provinces. It's indescribable just how stunning it all is;  you truly have to see it for yourself.
The region has a lot to offer. Around Phuket you have the majestic Phang Nga Bay and the beautiful coastline and islands of the Andaman Sea.
The west coast is all about the waters. If you come in the high season (which we highly recommend), the sky is blue, the water is warm and the sea is a perfect aquamarine blue.
The beaches are gorgeous. If you are standing in the sea with the water up to your shoulders you can still see your feet – the water is that clear.  It is easy to see why this is the most popular tourist destination in Thailand.
The area has a diverse topography, as well.
On the east side of the island, you'll find amazing Phang Nga Bay, with its limestone karst formations springing up everywhere.
It's like a geological wonderland. The waters are calm here which is why this area is so good for sailing. Some people describe the bay as maritime bliss.
Why Sailing is So Special?
Life on the open sea is special. Ask anyone who loves to sail and they will be more than happy to elaborate on their life's passion.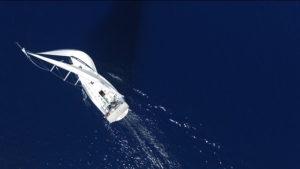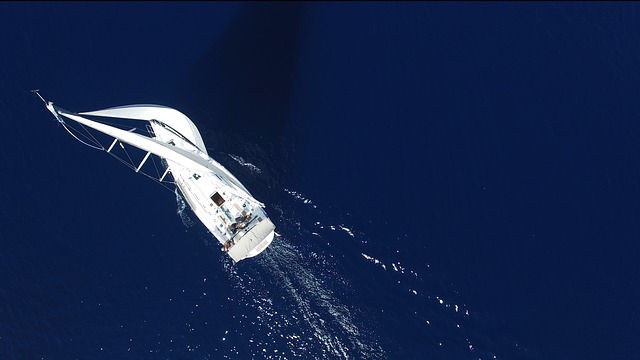 The truth is we have a connection with water, which includes the seas and the oceans. Even listening to a gentle rain or taking a bath has helps to lessen our anxiety levels.
Water soothes and calms us. It inspires us, and even rejuvenates us. Being surrounded by water can help you to clear your mind. It's peaceful, tranquil, and serene. It allows you time to relax.
A few days at sea is as good, if not better, than a few days in the spa.  Out on the water is the perfect place to practise mindfulness.
Mindfulness is generally associated with meditation.  Listening to the sounds of the sea, smelling the fresh salt air, and feeling the breeze and the sun on your face are all extremely meditative.
Lying on the deck of yacht, with the sun shimmering off the surface of the water, in an utter state of calm, really helps to clear your mind of clutter. You can have your solitude, but you don't have to be completely alone.
It is also a great bonding experience for you and your shipmates. Being on a yacht for a few days is a great way to either spend time with friends, or get to know new people. It is all quality time, and you will have these shared memories forever.
Perhaps the best thing about being miles from shore is that you have no distractions from the mainland.  You'll be as far away from the office as it is possible to be (unless, of course, you're the captain).
If you moor up in a densely populated area for a day or two, you'll get phone reception. But while you are out at sea, you'll have no disturbances.
Which is really the whole idea of a yachting adventure anyway.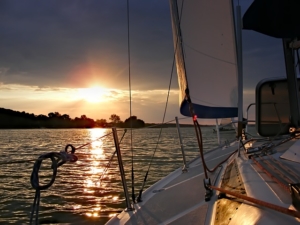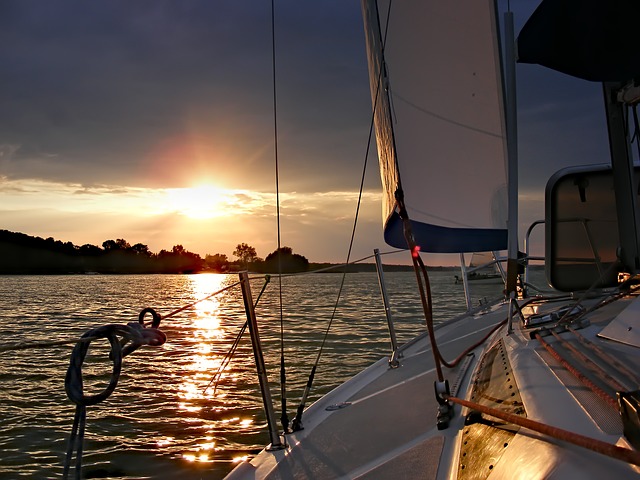 Will you get bored?
Don't be ridiculous!
We often hear people say they would get bored being at sea, but there is no time to get bored.  There's plenty to explore, and not just at sea either because you won't be confined to the yacht.
You can go canoeing or snorkelling. Or how about exploring one of islands you come across.  If you find a deserted beach, just drop anchor for the day and take it easy. You can either lie on the beach, or go on an adventure in the islands interior.
Check out our Phuket beach articles:
Who to Contact?
There are a number of excellent charter companies on the island that can organize your amazing sailing experience. You'll get top-notch hospitality, and real comfort on board whatever yacht you choose.
Depending on how many you have in your group, and how much you all want to spend, there will be a wide range of yachts to choose from.
You might opt for a true sailing yacht. Or, if you prefer, you can hit the high seas in a luxury power yacht or a catamaran?  Phuket has it all.
Have Your Own Crew
If you are not a sailor, and have no experience in manning your own yacht, then do not fear.
There are many companies in Phuket which can provide you with a team to guide you on your adventure.
You'll have an experienced skipper with a crew. And if you get a crewed yacht, you might even have your own chef on board.  He will cook your orders on demand, or surprise you with some amazing Thai dishes and delicacies.  (Expect a lot of delicious seafood.)
You'll feel like you are in a floating lap of luxury;  like being in a 5 star hotel on the water.
Conclusion
If you're a veteran sea dog, but you have yet to sail in this part of the world,  you are bound to love it.
If you are not a yachtsmen (or woman) but would like to try something a little different than the average beach holiday, why not consider a few days out on a luxury yacht?
Anyone who loves the tropics, the sea, beaches and sun, will be in their own little maritime paradise out on the open water.
But don't forget, if a few days at sea is more than you can fit into your holiday schedule, there are also plenty of day charter services available.
Happy sailing !!
Below are a few choices for you with a large selection of sailing yachts, catamarans and motorboats to choose from:
See some of our related Phuket articles:
Phang Nga Bay – The Best Day Out Ever!
Phang Nga Bay's Floating Muslim Village
Phang Nga Bay – A Day Trip to James Bond Island
Exploring the Phang Nga Caves in a Sea Canoe