Back in early 2020, as the coronavirus pandemic struck, professionals from all over the world found that their work dynamic had changed dramatically. To remain competitive, many industries have been forced to evolve, and the Phuket real estate sector is no exception. 
Just as we have all learned to adhere to social distancing guidelines in our everyday lives, property buyers around the world have also grown comfortable with purchasing condos and villas in Phuket without even visiting the island.
In adversity lies unexpected opportunity, and buyers can find developers (and even some motivated home owners) offering enticing deals for their properties. There's no doubt about it – this is a buyers' market!  And it's the reason why so many people are happy to buy from a distance considerably greater than 2 meters.
This article aims to provide excellent tips so those buyers can ensure they are covering all their bases, and making the right decision.
The COVID-19 phenomenon was probably responsible for more global lifestyle changes than any other event in the last half-century. People were suddenly forced to work from home, rather than the office, and lockdowns saw record volumes of take-away food and home deliveries (including groceries). In addition, when some malls and shops closed, online shopping grew by leaps and bounds.
Something similar also happened in Phuket with the real estate industry.  Developers, agents and owners adapted to doing what is necessary to overcome the problems caused by restricted travel and border closures, and finding new ways to market their products.  For some developers this has meant offering especially good deals, and many foreign buyers – with time on their hands and cash to spare – have seen used the opportunity to pick up discounted units.
The crisis also shined a spotlight on some advances in technology which have allowed the real estate sector to present properties to buyers in new ways.  After all, it is only in the last decade that smart phones can been found in every household, allowing instant messaging and phone calls free of charge – even with clients on the other side of the world. Add to that the superb camera and video capabilities of today's smartphones, and any agent has the ability to conduct a virtual property tour.
If you are considering investing in real estate in Phuket then buying from afar may be the perfect opportunity to get exceptional deals on a new condominium.  Successful contrarian investors throughout history have always found bargains when there was "blood in the streets" – in other words, when fear drove the market.
It is a valid point that buying a home to live in is a completely different dynamic. You are unlikely to get the true feel for "a home" by watching a video or a 3D walk around. People want to open the closets, run their hands across the counter tops, experience the views, and literally breath the air themselves before buying. After all, this may be their home for the next few decades.
For an investment property, however, the overriding concern is that the property is safe, secure and can deliver on its promises in terms of quality, completion dates, and rental yield. You want a reputable developer with a solid track record, who is renowned for delivering what they promised.
So if have been toying with the purchase of a Phuket condo investment, and love a great bargain, this may be the time to jump into the market.  Phuket has never really seen booms and busts in its property market, but it has experienced dips which have benefited investors. The Covid-19 pandemic has created the conditions for just such an opportunity, and it always makes sense to buy when "opportunity knocks".
Here are our tips for purchasing an investment condo in Phuket, even if circumstances prevent you from actually visiting the island.
1: Make Sure You Work With Only The Most Experienced Phuket Real Estate Agent
This should go without saying, but we often see people make decisions that just do not add up. Nine times out of ten this is because they just haven't received the right advice from their agent.
You should make sure your agent is not simply a sales person, only telling you what they think you want to hear. A reputable agent will tell you not just the pros of every development, but the cons too. If everything you hear sounds too good to be true, then chances are you're not getting all the facts. If you're making an investment you need an agent who is also an advisor or a consultant.
You should question your agent about the island, what each part of Phuket has to offer, and about the laws concerning property ownership in Thailand. If you find the agent to be exceptionally knowledgeable on every aspect of buying real estate in Phuket, then you've made a good choice. This is important because missing out on even very minor details could have drastic consequences in the future.
2: Make Sure You Have Open Discussions With Your Agent
The cost of international phone calls was once too prohibitive to justify spending all day, every day talking to people around the world.
But with the advent of Skype, WhatsApp and other platforms, agents are able to speak with any prospective clients for free. Likewise, you are free to call an agent to discuss a property and you need not worry about the cost of a lengthy conversation.  In other words, there is no excuse not to converse with your agent whenever you like, so that you receive all the information you need to make to make a decision, and later to ensure that you are involved throughout the sales process and are receiving regular updates.
Right from the outset, make sure you are having conversations with your agent, rather than relying on the use of texts and emails. Speaking with an agent helps you to express many of the ideas you have – ideas which, quite simply, would take too long to type.
Not only that, speaking to your agent regularly also helps to build trust, allowing you to better assess whether they have your best interests at heart.
3: Do Your Own Research And Get To Know The Island
In our experience, anyone buying remotely is already reasonably familiar with Phuket, hence the attraction of purchasing a condo on the island.  However, if you are an avid global real estate investor who is unfamiliar with Phuket, it pays to do some research on the best places to make an investment.
There are many new resorts opening up in areas which, to be quite frank, may have trouble filling up their 700 rooms because these areas are simply not as popular with tourists. We have noticed that people who holiday in Phuket, and who later buy property here, have a tendency to look for condos in the area(s) they have visited most. Not surprisingly, these are usually mature areas already extremely popular with tourists.
In our opinion, buying in an area that is undeveloped may not yield the promised rental returns because it will only attract a small percentage of tourists coming to Phuket. To avoid potential disappointment later, our advice would be to stick with the areas already in high demand, which are usually surrounded by attractions and amenities . . . and of course lots of other tourists.
Choosing the wrong area of the island can make the difference between a long term good investment and a poor one.
4: Clearly Spell Out Your Condo Investment Criteria To Your Agent
The surest way to find the right condo is to paint a clear picture for your agent from the start.  Let them know exactly what you are looking for – in finite detail – and the more information you provide, the better job they can do for you.
Your budget, or at least a price range, is one major factor which should be clarified before the search begins. There can be quite a large divide between budget condos and the higher end opportunities available. Your agent will need to know how many rooms you are looking for, any specific features you expect the unit to have, as well as any other criteria that you have in mind.
For example, as mentioned above, if you are frequent visitor to Phuket and intend to make full use of your free stay periods, then the location on the island may be the most important consideration for you. If so, be sure the agent knows which area(s) sit at the top your list. For example, we've found that most people wish to have plenty of amenities close by, and some expect a sea view, or at the very least to be near the beach.
Detailing as many criteria as possible up front will make it easier for your agent to narrow down the choices, which will help you to identify the most suitable property while avoiding unnecessary delays.
5: Be Discerning – Make Sure You Get EVERYTHING to Help You Make an Intelligent Decision
Our advice on collating information: question everything – that's the key when buying remotely. Drive your agent mad if necessary, after all, they are there to help you.  In other words, make the agent work hard for their commission.
Make sure you have dotted every "i" and crossed every "t" so that the decision you make is intelligent and well-informed. No detail is too small, and there are no stupid questions.
When you finally decide on your condo, it should be because you've compared similar units, you know about the area of the island, you have faith in the quality of the finished product, and you are comfortable with the developer and the terms of the Sales & Purchase Agreement.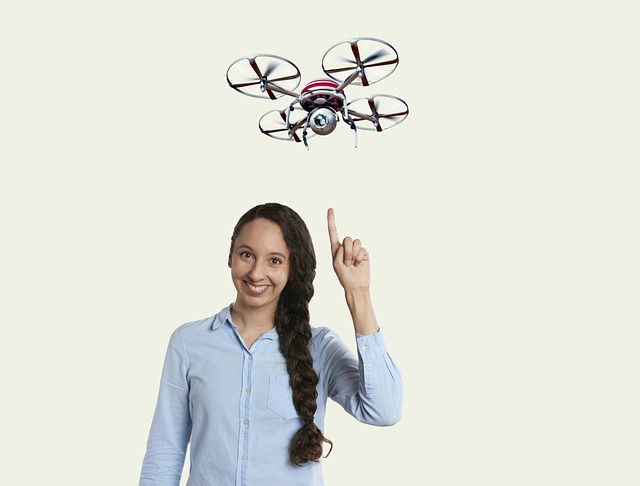 6: Get Videos of Every Potential Condo Investment
The pace of technology today can sometimes be jaw dropping, but it doesn't take long for everyone to get up to speed.
Just as our children now do online lessons using Zoom or Google Classroom, and parents chat to family and friends the world over on Facetime or Skype, global business is increasingly being conducted on WeChat or WhatsApp.
Today we possess the ability to present any product to buyers across the world, including property.  If you have the time, this may involve setting up a live video feed from your agent for a personal walk-through presentation of a property. If you're too busy for the live tour, you can have the videos sent to you on your phone, email or Dropbox.
Videos are an excellent way for you to experience the property or the showroom from afar. In most cases, this is the most important part of the remote buying process, and sometimes a certain project or property just "clicks" when you see it. It may be a virtual tour, but you know you've found the right one for real.
7: Understand The Buying Process
Even though this falls at number 7 on the list, it is always a good idea to ask these questions very early on in the process. In fact, the first telephone conversation with your agent should include some explanation of buying remotely, and how that process works, should you decide to proceed to that stage in your new relationship.
The first step is obviously finding that condo investment which ticks all the boxes for you. But even before you start identifying potential investment properties, it is perhaps comforting to know and understand what will follow. What does buying remotely entail?
All in all, it is pretty simple. Once your agent identifies the properties that meet your criteria, they will provide you with as much information as you ask for, including video walk-throughs of each unit.
You will obviously have a budget, and will look closely at the prices of what is available, but please be aware that these will often be "base prices" which will have add-ons.  The most common additional charge is foreign freehold upgrade, which usually never more than 300,000-500,000 THB per unit.  However, one major attraction of this "buyer's market" is that many developers are currently throwing in the freehold upgrade free of charge.
Other common add-ons to the base price of new builds or off-plan condos are the installation of water and electric meters, payment of the sinking fund, and the common area fees (you may need to pay the first year in advance).  Each of these is rather negligible, and will be included in the final price you negotiate with the developer.
After reaching a deal with the owner or developer, one that all parties are happy with, the next step is to place a deposit on the property and sign a reservation agreement. This is like a holding deposit which secures the unit you have chosen so that no one else may buy it.
The next step is the Sales & Purchase Agreement, which spells out all the important details of the sale, the terms of payment, etc. You would normally have up to 30 days (counted from the signing of the initial reservation agreement and payment of the deposit) to sign this document.
Although the reservation agreement can be sent to you by email, signed, scanned and returned as a soft copy, the Sales & Purchase Agreement must be a hard copy. This will be signed by the Directors of the project and couriered to you via DHL or TNT. You will always receive two copies of this, and you'll be asked to sign one copy and return it to Phuket – again via courier. The other copy you keep for yourself.
When it comes to actually registering the property in your name, this is done at the time of completion. You may either come to Phuket yourself, or if that is not possible, request that your lawyer does this for you by giving them Power of Attorney. You may also choose to give the developer Power of Attorney and allow them to register the property for you.  This is done in person at the local Land Department, and if you are not present someone must be there to act on your behalf.
A final point on the registration, which is a major attraction for investors, and usually comes as a pleasant surprise: the taxes for a real estate purchase in Thailand are some of the cheapest in the world. The cost to register your freehold condo in your name at the local Land department is usually only 3.15% of the purchase price, which is actually 6.3% but is shared with the developer.
8: Don't Be Fooled By Outlandish Promises 
How can a developer promise 10% annual returns for 15 years on a condo project?  We find this type of offer hard to comprehend because, realistically, it is totally unfeasible from a financial perspective.
We apologise in advance if we're insulting any buyers who have fallen for this marketing tactic in the past, but you're probably not alone. It is surprising how many people buy into such an outlandish promise.
Even in the busiest of high seasons, when investment properties are generating excellent returns, 10% is probably a touch over-optimistic, especially if you expect to achieve this consistently and net of all running costs, charges, fees and taxes. While 10% is a pipe dream in a single year, over 15 years the word "impossible" springs to mind.
Investors should also be wary of some other promises made by developers, e.g. the "Buy Back Option". This is when a developer promises to buy back your unit after 5, 10 or even 15 years, in many cases with a capital gain.
The first thing to note about a buy back option is that most developers, once the development has been sold out, move on to the next one. The company involved in your development is closed, and a new entity develops future projects. This means, in effect, you may have no one to pursue to enforce the buy back.
But there are also established developers who will be around, and an experienced lawyer can at least make sure this part of the agreement is airtight in your favour. As long as the developer continues to operate and is not bankrupt, such a clause in the agreement is legally enforceable.  In fact, we have known owners to pursue this in court against developers and to win.
9: ALWAYS Buy a Foreign Freehold Condo
We've mentioned above that the prices you see offered on a condo unit will usually exclude the freehold upgrade package, as well as applicable fees and taxes. It may also not include the furniture package, although some developers have begun adopting the practise of including furnishings in their price.
None of this is designed to be duplicitous, so if you are uncertain what the price entails just ask your agent. You will obviously want your condo to be furnished, and taxes have to be paid regardless, but there is a real choice between a freehold and leasehold unit, and you should be aware of the difference.
The Thailand Condominium Act (1979) allows foreigners freehold ownership of up to 49% of the unit floor area of any condominium project. This percentage is unlikely to change, so these units will be in high demand for resale, and do hold their value. The alternative choice, leasehold, will most certainly not.
The freehold title to your condo unit is registered in your name at the local Land Department, and ownership is in perpetuity – it is yours forever. If you are looking for a solid, safe and secure investment, then foreign freehold ownership is the only way to go.
Our advice is that you never accept anything less than a foreign freehold condo unit. Be certain that it truly is foreign freehold because some units will be advertised as Thai freehold.  Thai freehold in the hands of a foreigner is only a leasehold.
10: Make Sure Your Condo Investment Choice is 100% Legal
For decades now, the Phuket condo market has been evolving to include more oversight to protect foreign investors. Throughout this evolution the government has also tried to ensure that the rules and laws laid down are being adhered to.
In the real estate industry one of these laws pertains to the rental of villas and condominiums to the tourists who flock to Phuket in their millions.
It is technically illegal for condo owners to rent their unit to holiday makers who are only on the island for a few days or weeks. This issue has reached the mainstream media, and the Thai government has made it quite clear they intend to enforce these laws and clamp down on illegal rentals.
If you hadn't guessed, the intended beneficiary of this law is the hotel industry. Hotels invest billions of Thai Baht into the economy every year, and they have become quite aggrieved that condos and villas in Phuket (and elsewhere in Thailand) are taking revenue from their legitimate businesses in flagrant violation the law.
To prevent your otherwise amazing investment from becoming a "dud" you should make sure the condominium you are investing in is 100% legal, with all the necessary licenses to rent to tourists on a daily basis.
This is a major issue, and developers are taking note.  Five short years ago we barely had any hotel licensed condominiums (also called condotels) in Phuket. Today there are over 20, with more being built.
This market segment is growing so significantly that major hotel brands – household names in hospitality – are getting involved in the management of these properties. This adds serious credibility because these companies thrive in the global hotel industry, and their interest is in running the condominium as a legitimate hotel/condominium resort, with all the requisite licenses.
11: ALWAYS Use a Lawyer
We cannot emphasize this point enough; in fact, we have emphasized it on numerous occasions in the various articles we have written in the past. You must always use an experienced lawyer when buying real estate in Phuket.  Not only can the lawyer do the due diligence for you (more on this in Number 12), he can also make sure the Sales & Purchase Agreement contains all the correct wording to fully protect you.
Your lawyer is there to answer all the legal questions you may have, and it is their job to protect you as the buyer. Having someone in your corner at all times gives you that additional peace of mind, and ensures that everything sails through as smoothly as possible.
Thailand has laws and procedures which will differ to those you are accustomed to at home. Your lawyer can protect you as much as possible so that any promises made by a developer can be upheld in a court of law.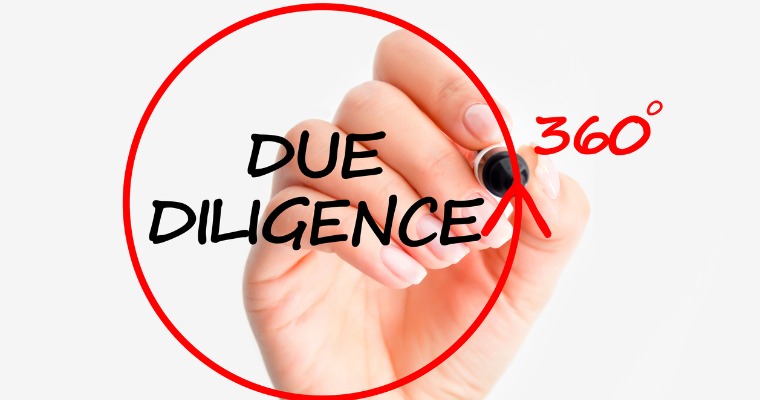 12: Pay a Little Extra for Due Diligence
Thai Residential do their own due diligence on developments before marketing these to investors, but you may want to do a second round using your own lawyer.  Even if you choose to use a different agency, we would still insist that due diligence conducted by an experienced lawyer is an absolute must.
If the project is off-plan (e.g. still a pile of dirt or grove of trees, with zero activity or other question marks), then a little extra due diligence is certainly worthwhile. A due diligence check will entail a look into the developer, the land title in question, where the condo will be constructed, if access is unrestricted and whether there are any factors which may result in the project being rejected due to a failed Environmental Impact Assessment (EIA).
If for no other reason than a little peace of mind, the extra cost of due diligence is insignificant compared with the cost of problems arising later – problems which could have been identified during due diligence.
13: Make Sure You Understand Your Free Stay
When you invest in a new condo in Phuket you will be offered a specific number of days each year, during which you can take a holiday to enjoy your investment. This varies from project to project, but it is generally between 14 and 28 days, depending on the time of year you choose to stay.
As a rule of thumb, the high season is the most valuable for rental, therefore less time will be allowed. In some cases, there are even blackout periods during which owners may not stay. These typically fall during the peak season period between 15th December and 15th January, but may also include Chinese New Year or coincide with western school holiday periods.
Remember that this applies to investment condos which are either condotels or part of an established rental program. Your ownership remains absolute, but as rental property, your access is limited by the terms of the Sales & Purchase Agreement or Rental Agreement.
Your free stay is typically included with any investment condo purchase in Phuket. Sometimes it has been omitted from the Sales & Purchase Agreement, so be sure to check this.
Obviously, any competent lawyer will make sure nothing is left out of the sales contract. In fact, if you like taking your holidays in Phuket, you may be able to negotiate a few extra days at the time of purchase.
14: Ask for Updates Throughout the Construction Process
Most developers will regularly update investors on the progress of construction. This is usually in the form of a newsletter with photographs, which is often a Dropbox link that also includes a video of the construction site.
As most real estate agents on the island spend a great deal of time driving around to keep abreast of new developments, they may even shoot you a short personal video whenever they visit the site. Construction periods are obviously spread out, so a nice personal video every couple of months can be comforting for buyers, and certainly enhances the service offered by your chosen agent.
15: Give Great Reviews if Your Agent Has Worked Well For You  
If your real estate agent has proved their worth by advising you through every stage of the buying process, then please be sure you reward them for their efforts. And there is nothing more satisfying for a professional in any industry than having a satisfied client praise their work to others.
If you are pleased with their efforts on your behalf, say something nice about your agent on Google Reviews, or ask them where you can make a comment about the service you have received.
Summary
Phuket real estate can be an excellent investment, provided you choose wisely and take the right advice. It's a truly magnificent island with massive potential for the future. If you are looking to make an investment, but can't make your way to Phuket, be sure to follow our basic tips:
Work with only the most experienced real estate agents
Spell out your investment criteria clearly
Be diligent – obtain all the information needed to help you make intelligent buying decisions
Try to understand the buying process
Beware of outlandish promises
Make sure you always buy foreign freehold
Make sure your condo has a hotel license
Always use an experienced lawyer
Be prepared to pay a little more for proper due diligence