Buyers are typically given the opportunity to buy one or more units of a condominium long before the construction has actually started. In some case, it can be months or even years in advance of seeing a completed project.
But off-plan buyers are usually rewarded for coming in early in the form of attractive discounts.
The investors who are enticed by buying off-plan developments are the ones who are interested in short-term capital appreciation, as opposed to individuals or families seeking a new home.
But there are pros and cons to buying off-plan, and it is crucial that any buyer understands both.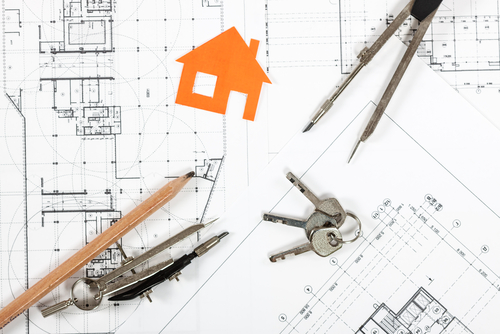 Buying Phuket Property Off-Plan 
The most obvious benefit of buying off-plan is the significant discount off the purchase price offered to anyone buying early.
This is a rather common practice on the island, and it is possible for a development to sell out before the first brick is laid, especially in a buoyant market.
You can read our article on the benefits of buying off plan here:
The Benefits of Buying a Phuket Condominium Off Plan
But this strategy does hold more potential downside than purchasing a unit at a completed project.  This article focusses on the risks associated with handing money to a developer so early in the development process.
The Major Negatives of Buying Off-Plan in Phuket
The major risk that an investor faces when buying units at the pre-construction phase is that the development may never be completed. This can occur the world over, not only in Thailand.
If those pre-sales are crucial to the developer's plans, and demand for units dries up for any reason, the project may never be completed due to a lack of funds.
The Risks of Developer Bankruptcy
There are numerous horror stories over the last two decades from which investors should have learned,  but unfortunately, not everyone has.
One reason is that many new buyers are also newly arrived in Phuket.  They simply haven't been on the island long enough to witness the things which could go wrong, or to hear the stories of what others in the past have faced before them.
In a soft market, where sales expectations are not met, some developments may struggle to sell units and to meet costs.
To compete with other developments they may have to reduce the sales prices of the units they are selling, thus further reducing their profit margins.
If they have borrowed money from a lending institution, and are under pressure to repay it, they may have to secure further borrowing at higher rates than originally anticipated.
Investors need to be aware that this is more common than they are led to believe, and it can lead to unexpected bankruptcies.
Unfortunately, some developers also overextend themselves on the number of new projects they undertake, placing huge pressure on their finances.
Should the market slow down even in a small way, their own financial risk is magnified by the number of projects they are juggling.
As an investor, you should make sure that your chosen developer is of sound repute, and has not exposed themselves to any risk that may prove detrimental to the investment you have made.
The Risk of Environmental Impact Assessment
Typically, construction can only start on a new condominium project after the correct licenses and Environmental Impact Assessment (EIA) have been obtained.
This doesn't mean they can't start marketing the project by selling units. But it does mean they cannot begin any construction work, such as on the piling and foundations. They can, however, begin felling trees and clearing the land ready for construction to start.
Buyers must recognize that changes in legislation, or even unforeseen obstacles to the land being built on, can often force changes to a development. Not only do these cause unexpected delays in construction, but in extreme cases can also result in Environmental Impact Assessment (EIA) approval being rescinded.
The Final Product is Not As Expected
One more risk worth noting when buying off-plan, is that the final product is not what the brochures and marketing material portray.
Amendments to The Condominium Act in 2008 did a lot to address buyer protection, including attempts to misleading customers with marketing material.  Any marketing material produced by a developer actually forms part of the sales and purchase agreement, and gross deviation from what is advertised is technically a violation of the developer's contract with you.
These changes did a lot to reduce the problem, but some developers have either forgotten these rules or willingly continue to disregard them. It is still hard for buyers to know what the final product will look like, and the quality they can expect.
Unfortunately, most flaws are not apparent until after completion. Buyers might only become aware of certain quality issues and defects much later. It may be months or even years before you discover that you have been let down on the quality of workmanship.
The problems may be minor, but there can also be major leaks or structural problems for which the developer never accepts responsibility, and therefore never corrects.
In such cases, you may find you can do little to rectify any grievances. Although the developer is clearly, legally in the wrong, it is highly unlikely that any compensation will be due if your unit, or the entire development, has not lived up to the off-plan expectations.
Again, it pays for investors to make sure they are using the best developers with a proven track record for providing a quality finished product.
Leaving a Reservation Deposit
Even though your lawyer may do due diligence on a project that interests you, the results may not be what you were expecting and you may wish to cancel the purchase.
There are, therefore, certain risks associated with leaving a reservation deposit. 
In many cases deposits are not refundable, irrespective of whose fault it is. The buyer must therefore ensure that any deposit is fully refundable should your lawyer find something amiss, or simply not exactly as described in the sales agreement or reservation contract.
Mitigating Risks With the Use of an Experienced Lawyer
Many of the risks associated with buying off-plan can be mitigated if you employ the services of a good lawyer to carry out thorough due diligence on the property being sought.
But many buyers do not do this.  In Russia and China, for example, the use of a lawyer during a property purchase is not required. Because of this, they also believe a lawyer is not necessary in Thailand.
This is unfortunate because many Russian and Chinese nationals buy off-plan, certainly the riskiest way to purchase property, and to do so without a lawyer increases the risk.
Please see our article on the importance of sound legal representation:
The Importance of Sound Legal Advice When Buying Property in Phuket
If you are not familiar with the term "due diligence" and would like to know more about what is it and why it is important, then you might find the following article helpful:
Understanding the Importance of Due Diligence and Exactly What Due Diligence is When Buying Real Estate in Phuket
Summary
Buying off-plan usually comes with very attractive pre-construction discounts, but it also comes with risks.
If you are careful in your choice of developers, and your lawyer conducts the necessary due diligence before you buy, these risks are greatly reduced.
This is an excerpt from the Thai Residential Phuket Property Guide 2019/20.   To download your free copy, please click here.
Please see more of our related articles on the Phuket real estate market:
Condominiums Explained – What is a Condominium?
Owning a Freehold Condominium through an Offshore Company
Owning a Freehold Hotel-Licensed Condominium in Thailand
Reasons to Invest in Phuket Property for New and Experienced Investors
Illegal Home Ownership in Thailand – An Inconvenient Truth
China's Spending Spree on Phuket Real Estate
Foreign Freehold Land Ownership by Making a Prescribed Investment or Through the Board of Investment Scheme 
Buying Freehold Villas or Houses in the Name of a Thai Spouse