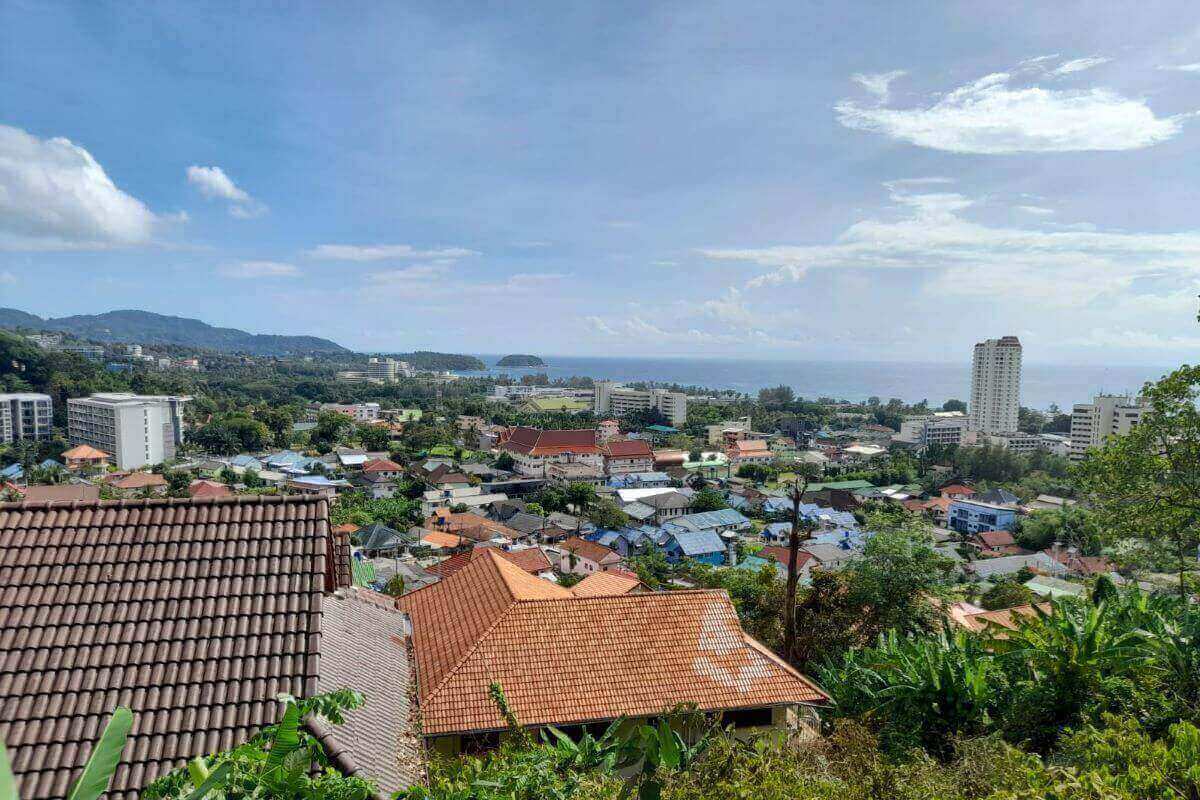 Description
Water and electricity infrastructure in place. Public and private access road is already built and paid for.
Annual maintenance costs for public road and infrastructure is shared based on actual expenses but is a maximum of Baht 17,000 per Rai/1,600 Sqm per annum.
1 Rai is from 25-45 meters above sea level. The second Rai is from 45-68 meters above sea level. The second Rai has the most superb sea views over all the Southern shores of Phuket, similar to Rising Sun development, but the lower Rai has also some sea views.
This sea view land for sale in Chalong, Phuket is highly suitable for a development of 6-7 villa's or a series of apartments.
Part of a 6 Rai development, 2 plots (approx 1 Rai/1,600 Sqm each) already have houses built on them, valued at about Baht 20-28 million per house.
The owner is willing to sell as a whole or separate in 2 Chanotes of approximately 1 Rai each. If sold separately the upper Rai is at THB14M and the lower Rai at THB10M.
Please contact Thai Residential for details.