We Help You Find the Perfect Phuket Property
Once you have made contact and spoken with one of our experienced Phuket property advisors, we will arrange for you to inspect some of the properties on offer. We will listen carefully to what represents your ideal property, so that we may offer you a service tailored to your individual buying criteria. Our advisors and agents are well-informed, friendly and passionate about what they do and about the people they meet on the job. They will thoroughly enjoy showing you the beautiful properties on offer, and will take immense delight in finding you the perfect property.
We Can Help You Sell Your Phuket Property
Need to sell? You couldn't possibly be in better hands.

Thai Residential gives your property the full exposure it deserves. Our global listing service advertises your property on nearly 120 portals around the world, translates your property details into 16 different languages, and reaches over 200 million interested parties and potential buyers in 65 countries. Our dynamic marketing strategies can ensure your property is given maximum exposure, and is being viewed both in Thailand and worldwide. In short, we have a greater chance of finding the right buyer, which means we assist you in selling your home faster.

We help to take the stress out of the whole process of selling your Phuket property. Our knowledgeable and experienced agents can provide you with the sound advice that you will need to get the best results from your sale. When you list your property with Thai Residential, you get peace of mind, without the usual hassle and uncertainty associated with selling a home.
Preparing Your Phuket Home For Sale
We can also help to prepare your home for the sale. Quite often small improvements can make a major difference in helping to sell your home quickly and for the right price. With only a little bit of extra effort we can attract more potential buyers and maximise the selling potential of your home. Helping potential buyers to "connect" to the property is of paramount importance. With our assistance, your home can become more marketable and more desirable to the masses of buyers who are out there.
The word "marketing" is the key. Your home must look appealing, and must be viewed through the eyes of a sophisticated buyer. We help you to see through the eyes of the buyer, and will make expert recommendations or subtle changes which can make your property more attractive to prospective buyers, such as lighting, space conceptions, and the general ambience the property exudes. It is not difficult to make a home look fresher and more inviting with a minimal financial outlay. You don't have to spend a fortune, but the little you do spend can be the difference in selling your property faster and at the price you want.
Phuket Property Valuations and Estimations
One of the most important factors when selling a property is that you set the price at the right level. You obviously want to get the best price for your Phuket property, but asking too much might delay the sale.
Thai residential can assist in preparing a Comparative Market Analysis which helps to pinpoint the "sweet spot" - the right asking price based on the area, the surrounding similar properties that have been sold recently, and the unique selling features of your property.

For sound advice and tangible results call us or drop us a line today. We are happy to provide you with a complimentary consultation and Comparative Market Analysis at your convenience.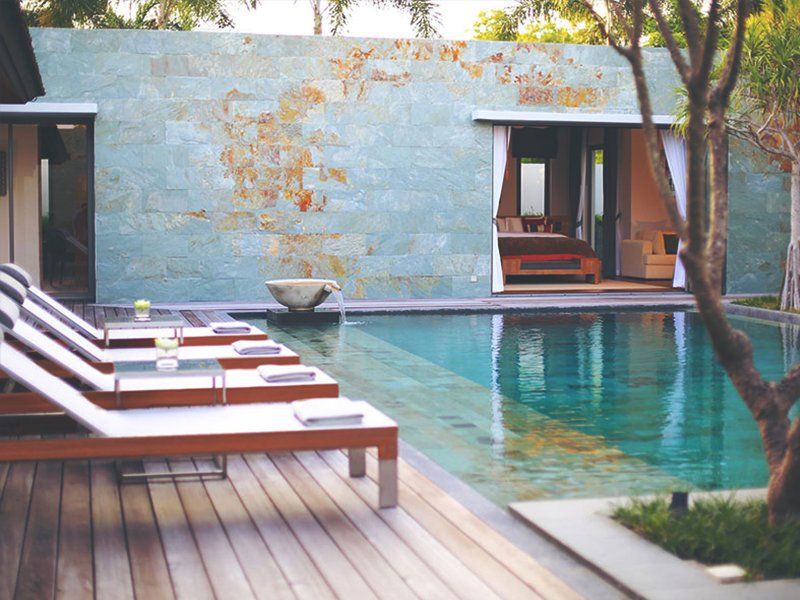 Short and Long-Term Rentals in Phuket, Thailand
When it comes to short-term or long-term rentals, we often play the role of matchmaker. Not only do we list a number of privately owned Phuket properties available for rent, we also represent the individuals who are the potential tenants in those homes, condos or villas.

We are placed in a position of trust by clients on both sides of the rental agreement, and it is important to strike the perfect balance where there are competing interests at stake. Tenants need to feel comfortable in their temporary home, while owners want to be confident that their home is looked after and maintained properly. Ensuring that both parties are happy is paramount, and the right agent to assist them can make all the difference.

If you have purchased a Phuket property for investment purposes, you are looking for a return on your investment. If you want to rent, value for money is more than likely your priority. Although owners and tenants very rarely meet, the personal touches the owner adds to their home help the tenant to feel at home while they are in Phuket.
Thai Residential takes a great deal of satisfaction from introducing perfect rental partners, which means finding the perfect match between the Phuket renter and the owner. And we know we've been successful when tenants relate to us how enjoyable their stay in Phuket was, and owners commend us on their experience dealing with Thai Residential.