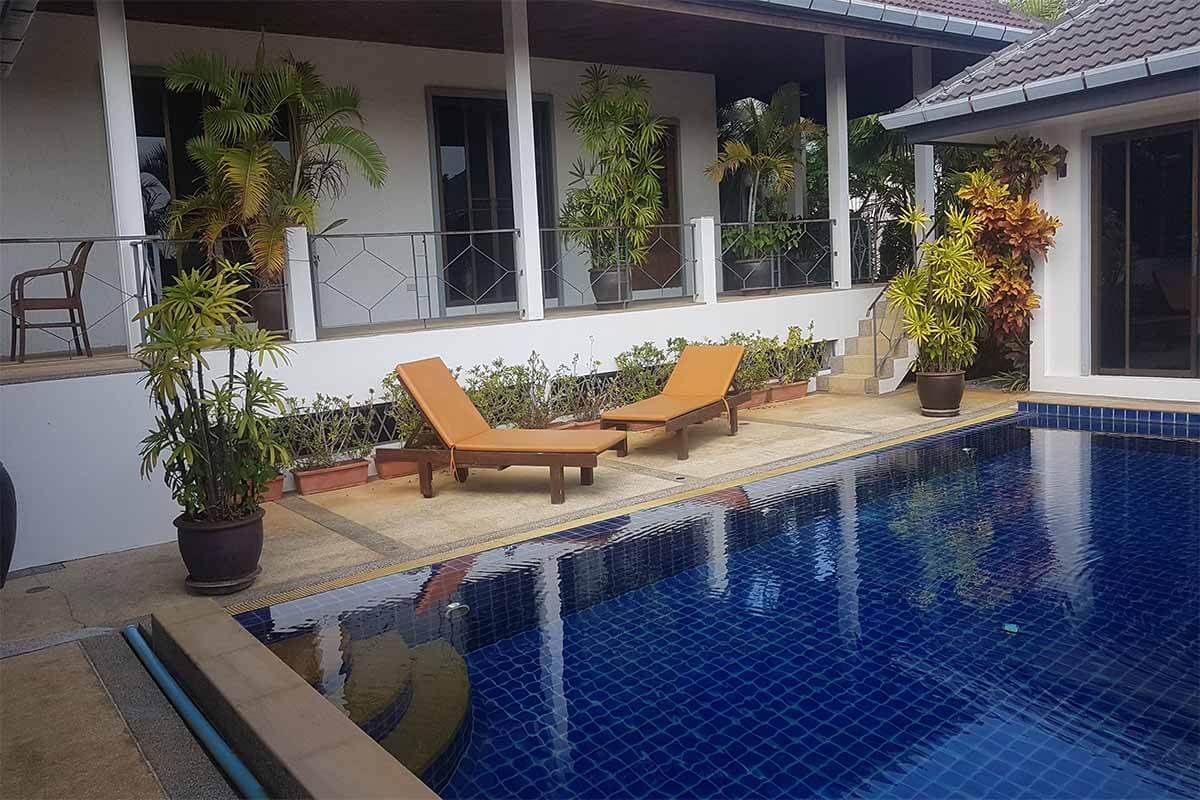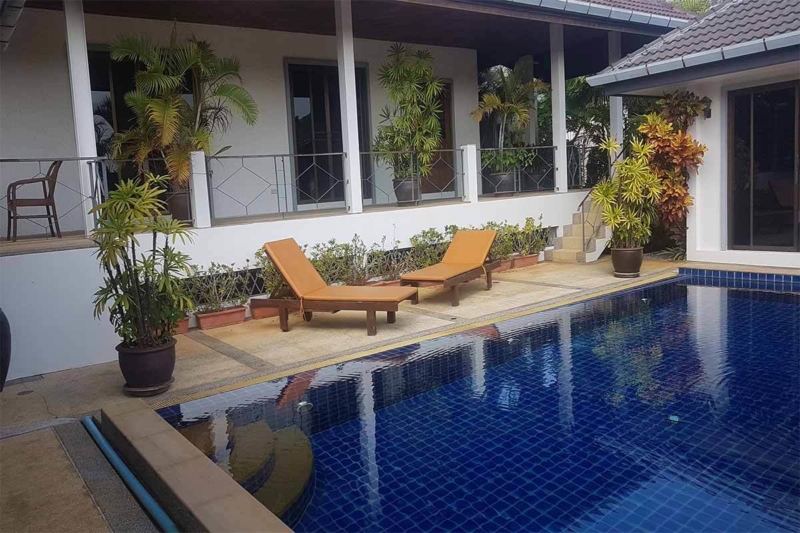 Property Details
Nai Harn Baan-Bua
Nai Harn,
Phuket
Description
RESALE.
Imagine a hidden sanctuary wrapped in lush green nature where exotic birds sing, cascading water flows and the relaxing views of tropical plants and lakes are in full view.
This 4 bedroom villa in Nai Harn Baan-Bua is nestled on the southern end of Phuket, only 1 km. from Nai Harn Beach which is one of the island's most beautiful beaches with its excellent water quality, powdery and white sand beach. There's a large freshwater lagoon inland and it is encompassed on both sides by jungle-covered mountains making Nai Harn area is so picturesque. This quiet and tranquil place has only a few hotels and is a favourite anchorage for boats during the high season.
All year round the water is a comfortable temperature. Flat lake-like crystal-clear water invites you for swimming from November to April, however care should be take in the low season (May-October) when there can be strong undertows on occasion. The local restaurants just above the beach make a great place to relax with a sundowner.
Stroll around the lakes and landscaped gardens of the residential grounds and explore the delights of the laid back local village away from the bustling tourist crowds. There are delicious international and local restaurants, relaxed and casual bars, convenience stores and supermarkets to name a few.  Great for own stay or for investment purposes.
Additional 4 bedroom villas available for sale in Nai Harn Baan-Bua.
Other 4 bedroom pool villas also available for sale near Nai Harn Beach, Phuket.
Please contact Thai Residential for details.
Property Features
Villa / Houses
4 bed
4 bath
Alarm System
600 sqm
170 sqm
Secure Parking
Balcony
Deck
Outdoor Entertaining
Fully Fenced