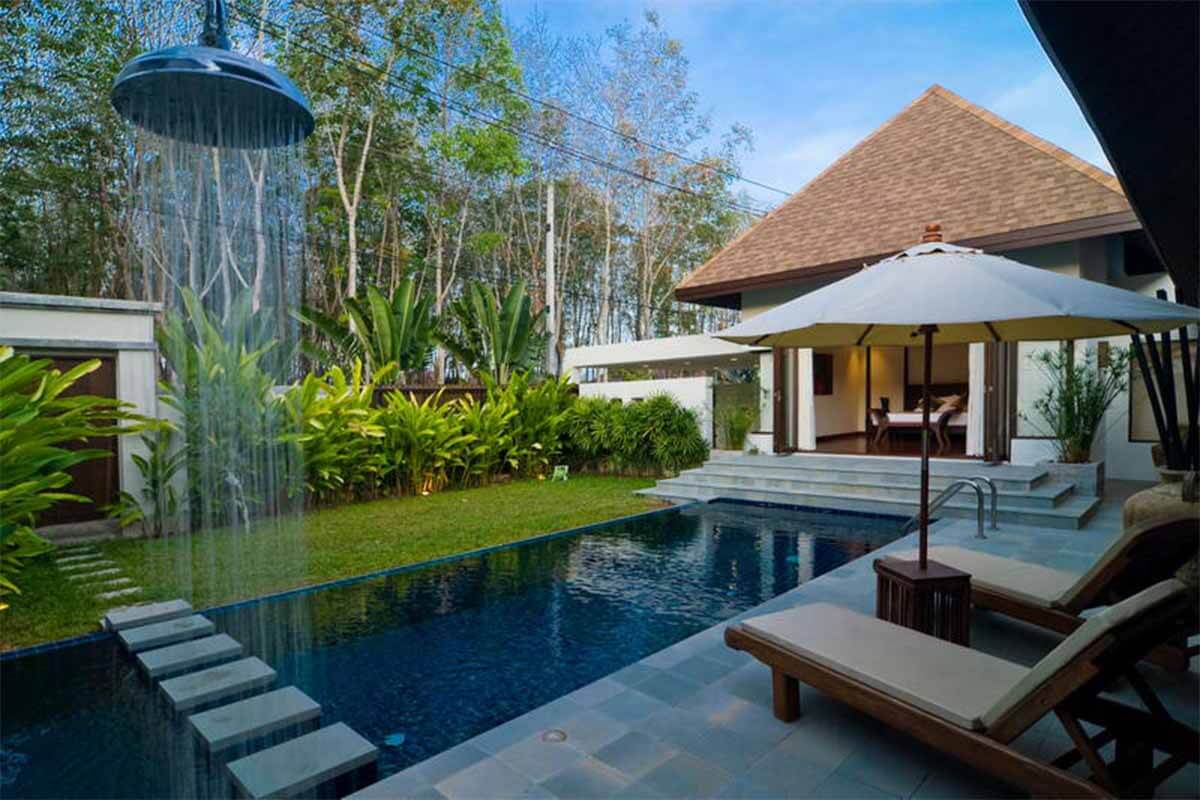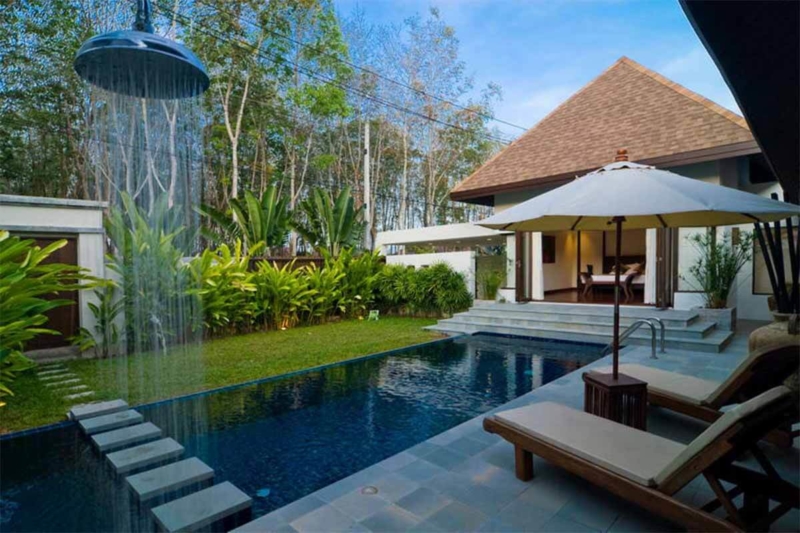 Description
Strategically located a few minutes drive to Nai Harn and Rawai Beach in Phuket, along the horse path of Rawai Riding club, surrounded by rubber plantations and palm trees.
This villa project is based on the tradition of Feng Shui. Anyone who is inclined to purchase a villa for his vacation time is usually attempting to escape from a stressful life that is almost always pursued within the four walls of an apartment or an office. When this villa was created, the first aim was to guarantee a direct contact with nature.  This villa was inspired by the simple desire to eliminate all the superfluous, achieving natural order, calm and tranquility. A few essential magical elements to help make you live in harmony with the tropical environment.
Generous windows and an abundance of glass ensure you to experience the pleasure of feeling at one with the tropical surroundings. A beautiful swimming pool interconnects the pavilions, reflecting its light on the spacious sundeck and interiors. A perfect garden, no matter what its size is, showcases exotic plants and foliage that persists throughout the year.
This 3 bedroom villa has been designed and built to provide an extraordinarily beautiful look. The spacious and elegantly designed swimming pool is the focal point of the property, finished in the traditional Andaman dark blue ceramic tiles, with underwater lighting providing an elegant and romantic atmosphere in the evening.
All Villas come with exceptional standard features like vaulted ceiling lined with Teak wood plus Tabek solid wood floors in the Master Bedroom, luxurious half mood bathtub in the ensuite and infinity edge swimming pool. Living room, dining room, second bedroom & passage floors are designed with simple yet clean flowing ceramic tiles with an option to have Tabek wood throughout.
Natural sand-wash finish on the terraces and in the car parking area completes the design perfectly, complementing the contrast between the natural wood and flowing water.
Please contact Thai Residential for details.
Property Features
Villa / Houses
3 bed
3 bath
2 Parking Spaces
Air Conditioning
Pool
440 sqm
228 sqm
New Construction
2 Carport
Secure Parking
Outdoor Entertaining